Quality Assurance Call Center Best Practice
For most organizations, the primary objective of their quality assurance (QA) program is to improve the customer service experience. Yet, very few can say or factually prove that their First Call Resolution (FCR) or customer satisfaction (Csat) has improved as a result of their QA practices. In fact, most contact center managers mistakenly assume that their quality assurance best practice program is helping to achieve or improve FCR and Csat performance. The reality, in many cases, is customers do not view the call in the same light as the person who is evaluating the call.
Most QA practices typically focus on metrics that are important to the contact center, such as caller verification, adherence to script, accuracy of information provided to customer, screen navigation, tracking of sales initiatives and treatment of customer. Additionally, calls are either scored with equal importance placed on each metric used or, more often, weighted on metrics that are more important to the organization than the customer. A CSR's peer, supervisor or a QA team member listens to the calls and evaluates the customer's experience. Regardless of the metrics used or the person who conducts the QA evaluation, what remains clear is that a contact center employee is judging the customer's experience, not the customer.
No matter which metrics are used, or who conducts the evaluation, there is very little correlation between QA ratings and FCR ratings. SQM's customer research shows that QA evaluations have a positive impact on FCR ratings for only 19% of CSRs. In other words, for 81% of CSRs, QA evaluations do not have a positive impact on FCR ratings. The reasons why there is a low correlation between QA and FCR ratings are because the customer is not the judge and traditional QA metrics are not primarily focused on call resolution. Having the QA evaluation form more focused on call resolution can help the contact center's FCR performance. However, for a QA program to have more of an FCR impact it must truly measure the customer's experience by letting the customer be the judge.
From a CSR perspective, the contact center industry QA practices are broken. In fact, SQM's research shows that only 16% of CSRs believe that their contact center's QA program is assisting them in helping resolve calls. Of all the contact center practices that SQM measures from a CSR perspective, current QA practices have one of the lowest levels of CSR satisfaction for helping them resolve calls. The majority of CSRs that SQM surveys, or has conducted QA focus groups with, want to see their QA program improved so that it properly evaluates the call on areas that are important to the customer.
Customer Quality Assurance (CQA) is an approach to QA that combines call compliance data judged by a QA evaluator and the customer's opinion gathered through a post-call survey of the service they received from the contact center. CQA is the best practice for improving the impact of call monitoring on the contact center's FCR performance. The CQA evaluation is a process that uses both VoC and call compliance information to assess call quality. Very few contact centers in North America actually use this type of process to evaluate call quality.
The few contact centers that have implemented CQA as a business practice for monitoring calls have experienced higher FCR, Esat and Csat performance. SQM has found that CQA is one of the best practices for improving FCR, Esat and Csat performance. If properly implemented, a contact center can expect an FCR increase of up to 5% and a 5% to 20% increase in Esat with their QA practices. Very few other initiatives have provided such performance improvement increases.
CQA uses VoC to judge call quality to enhance, not replace, the established call monitoring process. The customer survey information alone cannot replace the entire existing QA process because there are some contact center metrics that the customer simply cannot judge (e.g., screen navigation, policy compliance and accuracy of information). Thus, it is still necessary for the contact center monitoring team to evaluate these metrics. The most effective CQA program for the contact center is a two-part process that blends external with internal call evaluations.
The external evaluation determines if the customer's needs are met and is judged by the only person who can judge the customer's experience, the customer. CQA uses post-call phone survey customer feedback collected by an independent third-party survey vendor or by in-house surveys to ensure that the customer's needs are being met. The survey focuses on call quality metrics that the customer can judge, such as their satisfaction with the CSR and whether their call was resolved.
The internal evaluation examines if the needs of the organization are met and is judged by the contact center's monitoring team through a slimmed-down version of current industry call monitoring practices. The organization focuses on metrics that the customer cannot judge such as caller identification, screen navigation, policy compliance, accuracy of information and call handling (e.g., hold, transfer, KMT, note-taking and wrap-up).
The determination of the calls to be assessed by the CQA evaluation process is based on customers who have called the contact center and who have completed a survey. Customer surveys should be conducted on a random basis. When the customer completes a survey, the call can be evaluated for call compliance.
Quality Assurance Best Practices Case Studies
2018 CX Best Practice Award Winner – Quality Assurance Program – Genworth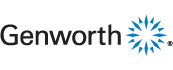 Genworth is a Fortune 500 financial services company providing financial security and protection through our Mortgage Insurance and Long-Term Care Insurance businesses. Our purpose is to help families achieve the dream of homeownership and address the financial challenges of aging. We issued our first life insurance policy in 1871, our first annuity contract in 1928, and our first long-term care insurance policy in 1974. Today, nearly 4 million customers rely on Genworth's U.S. Life Insurance companies. For over 145 years, Genworth has been focused on helping their customers navigate caregiving options, protect and grow their retirement income, and prepare for the financial challenges that come as we age.
---
2017 CX Best Practice Award Winner – Quality Assurance Program – BlueCross BlueShield of Vermont
A Quality Assurance (QA) program can serve a vital role in any organization. It not only helps to ensure your customers are receiving accurate and complete information in the most professional and courteous way possible, but it can also help organizations meet association and accreditation requirements and guidelines and serve as a great learning and development tool for those being evaluated. With all this program has to offer, it is surprising how often businesses struggle with employee dissatisfaction with their Quality Assurance program. At BlueCross BlueShield of Vermont (BCBSVT), we have learned that the way you incorporate your QA program into your culture and how you communicate about that program is just as important, if not more as the evaluation itself. Incorporating the QA program into the fabric of the call center and expressing the value it brings to the customer experience, the Plan, and to the individual can be a huge driver in employee satisfaction and how employees perceive the program.
We are committed to providing exceptional customer experiences and recognize that quality, accuracy, and resolution are crucial components to meeting our customer's expectations. For that reason, we have incorporated our quality assurance and coaching programs into our member-centric culture. Our customer service representatives (CSRs) understand what is most important in our call center, ensuring first call resolution (FCR) through quality experiences. We have ensured that the performance measures CSRs are held accountable to for promotions, goals, and incentives align with what is most important to our customers by leveraging our SQM and Quality Assurance data. We have eliminated metrics that cause a barrier to FCR, such as call handle time. We have found that using the right measures motivates our team members to focus on achieving call resolution and eliminates any excuse not to go the extra mile and serve as an advocate for our customers. This leaves our staff feeling supported by the management team and increases employee satisfaction as they can feel proud working for a company that puts their customers first.
---
2016 CX Best Practice Award Winner – Quality Assurance Program – Prime Therapeutics

Prime Therapeutics LLC provides pharmacy benefit management solutions. The company manages pharmacy benefits for health plans, employers, and government programs, including Medicare and Medicaid. It also processes claims, delivers medicine to members, and offers clinical services for people with complex medical conditions. The company facilitates members to get personalized support from a team of pharmacists and clinical experts; assists doctors and healthcare professionals in delivering evidence-based care; and allows employers to enhance employee health. Prime Therapeutics LLC has a strategic alliance with Walgreen Co. The company was founded in 1998 and is based in Eagan, Minnesota.
Our partnership with SQM started in the second quarter of 2011 with some benchmarking to help us understand what SQM could do for us and to design and set up our process with surveying our customers. We started out small with our commercial line of business first, to see where we stood and how we could use SQM to improve our customer experience and improve our agent performance.
When we looked at the processes we had put in place for reviewing our SQM data and providing feedback, we noticed that some of our teams did not really understand what was expected from them. We felt we needed to redefine not only our process for reviewing our SQM data but also our process for reviewing agent performance and the member experience. We needed our teams to understand that everyone was responsible for our quality performance and that we all had responsibility for moving the needle upward. We worked to tie in our SQM survey results to our quality process so agents, supervisors, QA coaches, and managers all understood what our customers were saying about us and how we handle their concerns. We needed them to hear what was frustrating our customers.
---
2015 Contact Center FCR Best Practice Winner – Quality Assurance Program – Millennium1 Solutions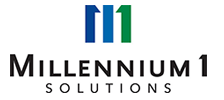 ---
2014 Call Center FCR Best Practice Gold Award Winner – Quality Assurance Program– 407 ETR
407 ETR is the world's first all-electronic toll road of its kind, and from the day it was opened up to the present day it continues to fulfill its mission of relieving traffic on local highways and roads. Drivers take about 380,000 trips on the highway each workday. More than 114 million trips were taken in 2014.
Customers tell 407 ETR that the number one reason they use the highway is to save time. Customers also report that they feel they make a good choice in using 407 ETR. 407 ETR has no toll booths that can slow down traffic and cause lengthy delays. The highway is open-access, which allows the fast, safe and reliable movement of vehicles.
Vehicles travelling at a safe, consistent speed use less fuel than when travelling in stop-and-go traffic. As 407 ETR rarely has traffic congestion, drivers save money on gasoline and also reduce the environmental impact of driving by emitting less CO2 per kilometre than vehicles idling in traffic. 407 ETR operates the concession under a lease which makes it responsible for all maintenance, expansion and customer service operations.
Long gone are the days when tape recorders were once used to record service interactions between CSRs and customers and when dozens of employees were required to assess calls. Today, sophisticated advancements in recording software enable 100% of calls to be recorded. Like many in the call centre industry, we have updated our call quality program over the years to what has evolved today into what we consider a best practice Call Quality Assurance (CQA) program.
---
2013 Best Practice Award - Quality Assurance Program Winner:

Our Quality Assurance Program has mixed the best practices of each of our teams, and together with the tools SQM provides, the result has been an improved customer experience.
A key component of our success for improving our Customer Satisfaction results year-over-year (2012 – 2013) has been our improved quality assurance and coaching process. We utilize vital VoC intelligence and target opportunities highlighted in the feedback data. We customized our performance monitoring and improvement methodology to align to what our customers are saying is important to them. Ensuring that our actions for improved service "moves the needle" on what VoC tells us they would like to see improved.
Our strategy was to implement and sustain several significant improvements to our Quality Assurance & Coaching Process. Each of the following tactics contributed to enhancing our VOC results:
Floor Effectiveness Coaches (FEC)

Our quality department used to monitor calls based on compliance and agent skills. We divided this position into two specific roles: Floor Effectiveness Coaches and Compliance Analysts.

Their mandate is to dedicate 100% of their time coaching real-time, one skill at a time. The purpose was to ensure focused and frequent coaching sessions while providing agents with more support in the pursuit to master each core service skill. Coaching feedback was based on live and remote call observations. All skill based coaching plans were aligned to supervisor's development plans for each agent. Essentially, FEC and Supervisors complimented each other in that one role (Supervisors) focused on overall agent development plans and the other role (FECs) focused on agent skill mastery – enabling agents to reach performance targets. In order to support this new coaching process an activity management and reporting tool was developed, providing FECs with the ability to record all coaching activities and see trends of agents, teams and FECs.

Compliance Analyst

Their mandate is to mitigate risk according to the company politics and Industry regulations. The main focus of Compliance Analysts is the compliance of calls.
We were able to reduce the overall amount of people (Quality Officers vs. Compliance + FEC) performing this function by 20% and redeployed their efforts towards more agent development and quality improvement activities.