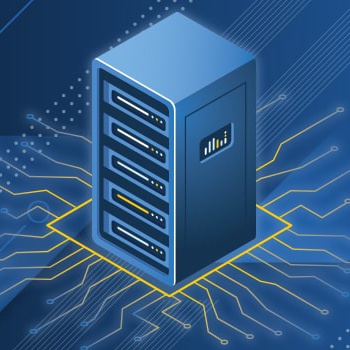 360-Degree Feedback
360-degree feedback captures data from multi-raters (e.g., customers, QA evaluators, and artificial intelligence) and stores it in one software platform.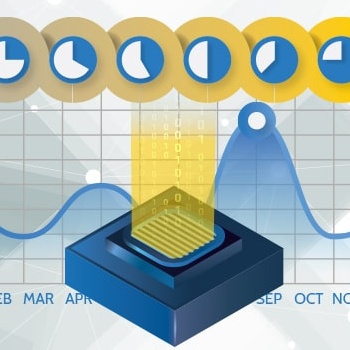 Customer Feedback Loop
The customer feedback loop is a process for identifying areas to improve and implementing new practices that will enhance customer service.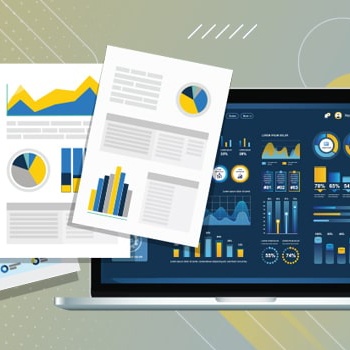 Data Visualization
Great data visualization to quickly understand the graphics and reporting from the agent to the call center level. Powerful widget features.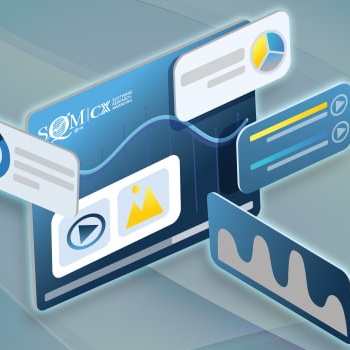 Customizable Dashboard
Our software has a customizable agent dashboard, reports, data filters, access levels, real-time notifications, KPIs, and metrics.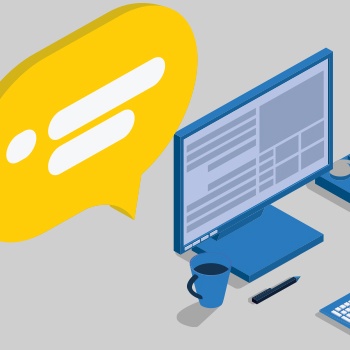 Real-Time Notifications
Pushes real-time notifications about world-class interactions and service recovery opportunities, which can be customized so that you can act quickly to improve FCR and CX.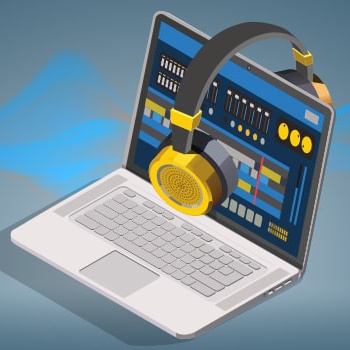 Customer Service Reports
Customer service reports to help discover emerging trends and monitor and optimize CX by providing the right agent coaching and training based on CX tracking and benchmarking report insights.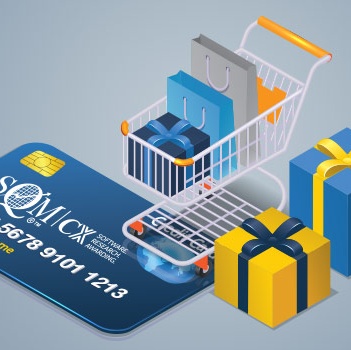 Rewards & Recognition
Award points based on agents VoC performance that is captured in mySQM™ Customer Service QA Software and can be redeemed for cash on an SQM debit card.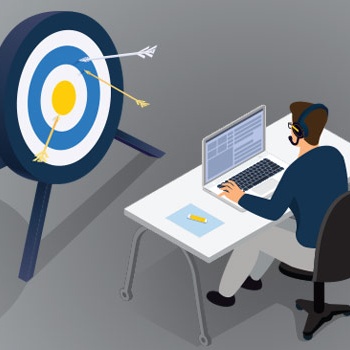 CX Essentials Coaching
Our software uses VoC survey feedback to identify customer persona communication style and provide agent CX performance tracking and individualized coaching opportunities.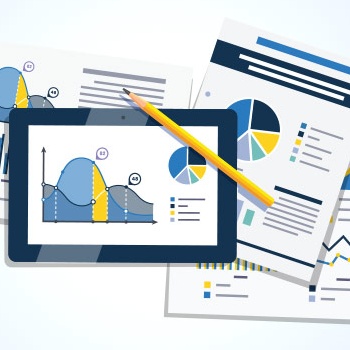 Benchmarking & Ranking
CX benchmarking and ranking data at the agent level is captured and reported in real-time through mySQM™ Customer Service QA software.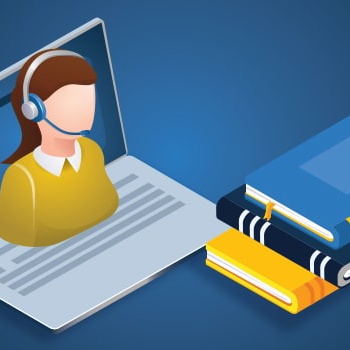 Knowledge Builder
A searchable library of CX Essential soft skills, social styles, and validated best practices from improving and providing great CX.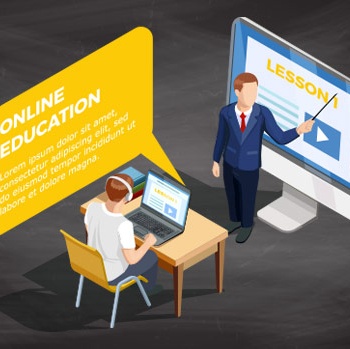 CX Soft Skills e-Learning
Virtual, on-demand and instructor-lead e-learning for CX soft skills modules delivering through our mySQM™ Customer Service QA Software.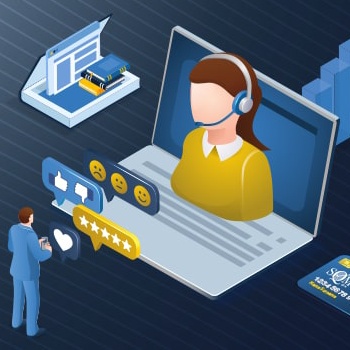 Customer Quality Assurance
A holistic approach to call quality monitoring that uses both the voice of the customer and call compliance information.
mySQM™ Customer Service QA Software Benefits
Reduce Customers At Risk of Defection
Improve Customer Satisfaction
Improve Employee Satisfaction
Why Customers Love mySQM™ Software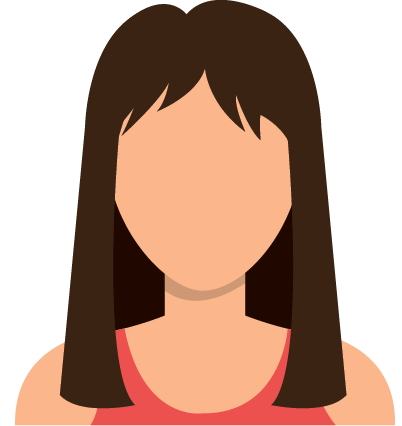 High quality surveying company.
"The customer service we receive from SQM is at an extremely high level. Very friendly, verify timely responses. And they must be a good company because they have a very low turnover rate. We've been working with the same vendor managers for years now."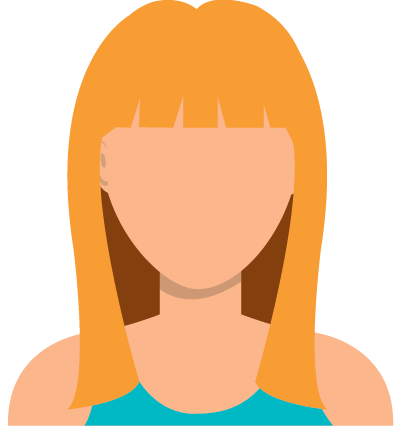 User-friendly interface, strong service team.
"I've worked with several CX research suppliers and would say that the mySQM tool is the best I've worked with so far. Dashboards are easy to set up and customize and it is also quite easy to set up data exports. The team at SQM has been flexible and great to work with."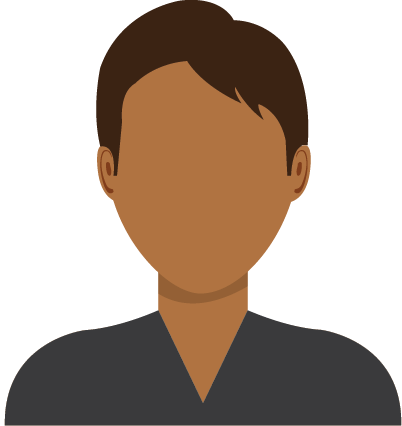 Exceptional service!
"Working with the great folks at SQM I truly feel that they equal my passion and desire to completely satisfy our customers."
Explore our 7-day free demo trial!
See how our customer service QA software platform, built for call center supervisors and agents, effectively monitors and makes it easy to understand performance while reducing the time needed to absorb the data to improve CX.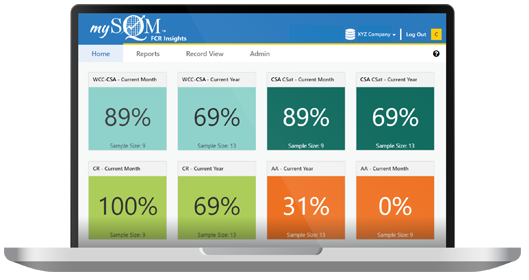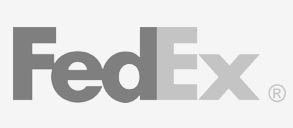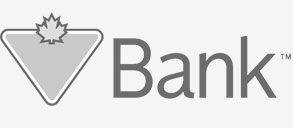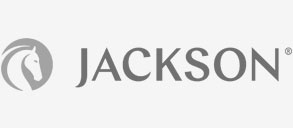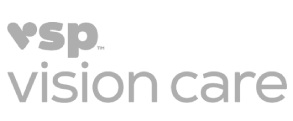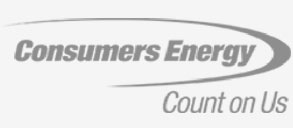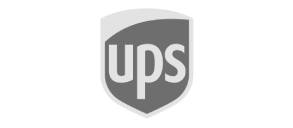 How to Achieve Customer Satisfaction
For any business with a call center, that is the beating heart of your business. When it comes to retaining customers, as well as attracting new ones, nothing is more important than offering excellent customer service. The most definitive measure of effective customer service is your customer satisfaction score, sometimes referred to as CSAT.
If you're wondering how to achieve customer satisfaction, the first step is to understand where you stand. Measure your current customer satisfaction. Once you have that baseline metric, you can develop an action plan to improve customer satisfaction.
When you're developing that action plan, you should be sure to include concrete strategies to increase customer satisfaction. This might include:
Research findings about your current and prospective customers and map of the customer journey
A robust training plan for your new and current staff to make sure they understand the expectations for service and the needs of customers when they call
An implementation plan for additional customer service measures, such as live chats and improved call trees to reduce wait time
An ongoing plan to measure customer satisfaction on an ongoing basis
Documented processes for quality assurance in your call center
These are just a few initial answers to the question of how to improve CSAT scores in your call center. At the core of each is an understanding of your people. As a call center operator, you need to clearly understand your customers and your team, and make sure that your team is fully equipped to support specific customer needs.
It's no secret that the customers are the key to your business's profitability, so having an effective call center to support their needs is critical. By improving customer satisfaction, you will be able to, in turn, improve customer retention and the lifetime value of your customers. Let's take a deeper dive into the importance of customer satisfaction and some strategies to help improve it.
Why Is Customer Satisfaction Important
Customer satisfaction is one of many key performance indicators your company should be measuring. One can argue that it's one of the most important metrics to indicate the success of your overall customer service efforts. It's also directly correlated to other important metrics, including customer churn rate, customer lifetime value, and net promoter score.
Customer satisfaction is one of the best indicators of whether a customer will remain with your company or end their relationship with it and move on to one of your competitors. It's no secret that customer retention is more affordable than customer acquisition, so keeping a high customer satisfaction rate is the best way to keep retention high and customer acquisition costs low.
Customer satisfaction is not only an indicator of whether your customers are happy but also whether your service team is doing their jobs to the best of their ability. It is the responsibility of your team to offer an excellent customer experience and maintain a positive relationship.
Customer satisfaction research shows that reveals that 92% of contact center executives agree that improving customer experience (CX) is essential. That's because the customer experience is the one thing that you can control, and the one thing that helps maintain and improve customer satisfaction.
There are a few different types of customer satisfaction metrics, and therefore no single answer to the question "what is customer satisfaction?" Understanding how to measure customer satisfaction requires you to understand these different metrics and the value of each.
How to Calculate Customer Satisfaction
Now that you know "why measure CSAT," let's talk about the how. Knowing how to calculate customer satisfaction, sometimes abbreviated at CSAT, starts by understanding how to survey. Most customer satisfaction surveys are simple, short surveys, often one question, making them easy for your customers to answer. Most customer satisfaction survey examples take place at the end of a service interaction, and simply ask people to rate their experience on a numeric scale, typically 1-5 or 1-10.
Once you have that data, you need to know how to calculate customer satisfaction. The CSAT formula is simple: take the number of positive responses divided by the number of responses collected then multiplied by 100.
For example, let's say you asked for customers to rate their experience on a scale from 1-5. A positive response would be considered a 3 or above. If you received a total of 80 responses, and 60 of them were positive, your calculation would be:
60 / 80 = .75.75 x 100 = 75%
That percentage indicates your customer satisfaction score. A good benchmark score is typically 75% or higher, depending on your industry.
In addition to your basic customer satisfaction survey, you can also survey your customers with another single question to determine your Net Promoter Score. This survey is widely used by major corporations around the world as a way to gauge the success of their customer experience efforts.
To calculate NPS, survey customers with one simple question: "How likely are you to recommend our company on a scale of 0-10?" Organize responses into Detractors (0-6), Passives (7-8), and Promoters (9-10). Subtract the percentage of Detractors from the percentage of Promoters to determine your overall Net Promoter Score. In a formula that looks a bit like this:
Net Promoter Score = (Number of Promoter Scores/Total Number of Respondents) - (Number of Detractor Scores/Total Number of Respondents)
If you are using net promoter score as a measure of customer satisfaction, look for a score above 50. A score of 70 or higher is considered excellent.
Know that you know why measuring CSAT is important and understand how to calculate it, let's talk more about how to achieve customer satisfaction.
How to Improve Customer Satisfaction
If you're wondering how to improve customer satisfaction, businesses undertake plenty of experiments and test theories. If you want to concretely improve customer satisfaction in a call center, there are a few tried and true methods. Here are 5 ways to improve customer satisfaction:
Improve your call center training and scripting. Providing specific training about customer satisfaction statements can help recover an interaction that's turned negative or requires additional empathy. Customers that experience genuine empathy in their interactions are more likely to leave an interaction with a higher sense of satisfaction.
Implement a post-call survey. This is a simple way to collect customer satisfaction data, and the call information can be used to coach customer service agents on how to effectively improve their interactions and impact satisfaction scores.
Offer multi-channel customer service. Allowing customers to choose their own service experience has been proven to increase customer satisfaction scores and more rapid resolutions to customer issues.
Aim for one contact resolution. Think about your own customer service experiences over the years. If you have to call back multiple times to get an answer to your question, you will naturally be frustrated. Increase your first call resolution by ensuring you have simple paths to resolving common problems, and have several staff members on every shift trained to assist with complex situations if an escalation is needed.
Implement a robust customer service QA process. Quality assurance monitors customer interactions within a call center based on post-call customer surveys and call data. This information can be used to develop a coaching program, create agent accountability, and improve call center performance. QA can be done manually or with the assistance of software tools that can help automate the process and keep your operations efficient.
The common thread in every tactic to improve customer service? Actually listening to your customers. While some of their issues might be commonly heard in your call center, that isn't how your customer feels when they call in. To them, their problem is urgent and unique, and your agents should be trained to treat them as such.
Improve Call Center Csat by Delivering a Better Customer Experience
If you're genuinely invested in CSAT, you need to understand the relationship between CSAT vs CX. Customer experience enhancement is the key to improving your CSAT scores. Customer experience, abbreviated as CX, refers to the experience a customer has with your company and its representatives.
The difference between CSAT and CX is one of cause and effect. Your customer experience directly impacts your customer satisfaction. CSAT is the quantitative measure of all your customer experience efforts, and the best indicator of whether you have succeeded. In short, you can improve call center CSAT by delivering a better customer experience.
In the digital age, your customer experience doesn't begin when an agent answers the phone. It actually begins significantly before that. From a customer's perspective, their experience begins when they decide to make a call. It includes trying to find your phone number, the amount of time they spend on hold, the number of menu options they have to cycle through, and a number of other factors before an agent can even answer the phone.
On an ongoing basis, conducting call quality assurance can help you monitor your customer experience and identify tactics to improve your CSAT score. Leveraging customer service QA software can capture and report all the KPI data you need to measure to understand your customer experience, develop a scorecard for call quality, and institute customer experience enhancement processes.
mySQM™ Customer Service QA software is developed specifically for call centers, with endless features to make quality assurance an embedded part of your customer service process. If you'd like to know more about how this tool can help your call center operations and customer satisfaction scores, request a demo today.