Trusted by the Best North American Companies
SQM clients are some of the most successful companies in North America, and they use mySQM™ Customer Service QA software to help their call center lower costs and improve customer service:
1800 O'Canada
211 Ontario
407 ETR
Accenture Business Services
Acer America
ACT
ADT Protectron
Advanta
AEA Technology
Aegis
Aetna
AIR MILES Reward Program
Alberta Blue Cross
Alberta Treasury Branches
Alberta Utility Commission
Allegra Direct Communications
Allianz Insurance
American Electric Power
Ameriprise
Amex Canada Inc.
APAC Customer Services, Inc.
Arizona Public Service
ATCO Electric
ATCO Gas
ATCO I-Tek
Aurora Loan Services
Australian Health Management
Aviall
Avon
Bank of Montreal
BC 211
BC Automobile Association (BCAA)
BC Contact Center Association
BC Ferries
BC Hydro
Bell Aliant
Bell Canada
Bell ExpressVu
Bell Mobility
Bell Sympatico
Best Direct Insurance
Boise Office Supplies
Brantford Hydro
Bristol Myers
Brother Canada
CAA Canada
Calgary Transit
Callogix
Cam Industrial
Canada Post
Canadian Medical Association
Canadian Red Cross
Canadian Student Loan Program
Canadian Tire Bank
Canadian Tire Financial Services
Canadian Tire Roadside Assistance
Canon
Capital One Financial
CareCore National
Carolina Power
CHEP
CIBC Bank
Cinergy
CitiFinancial
Citistreet
Citizens Bank of Rhode Island
Citizenship and Immigration Canada
CNH Industrial Parts & Service
Coast Mountain Bus Company
Cogeco Connexion
Computershare
ConnectiCare
Consumers Energy
Countrywide Home Loans
CP Rail
Crystal Decisions
Cubic
Curian
Davis + Henderson
Dell Business Process Outsourcing/Services
Delta Community Credit Union
Dignity Health
Discover Financial
Dobson Cellular
Edmonton Transit
Emedco
Enbridge Gas Distribution
Energy West
Enmax Encompass, Inc.
Epcor
Equipsuper
Exelon Corp
Express Scripts
eviCore healthcare
Family Maintenance Enforcement Program (FMEP)
Fas Gas
FedEx
FIDO
First American SMS
First Data
Florida Power
FortisBC
Genetec
GMAC Mortgage
Golden Casket Lottery Corporation
Grand & Toy
Halton Region
HCL
HSBC
HTS Texas
Human Resources Development Canada
ICG Propane
Idaho Power
Identity Theft Assistance Corp
ING Bank of Canada
ING USA
Inland Cement
Intoxalock
Jackson
Jamaica National Building Society
Kal Tire
Kohl's
Laurentian Bank
Liberty Mutual
LifeScan
London Hydro
LoyaltyOne
Mabe
Magellan
Manitoba Hydro
Manpower
Marriott International, IR Client Services
MD Physician Services
Mead Johnson
MedSolutions
Mellon
Millennium1 Solutions
Molson/Coors
MTS Allstream
National Bank
Nationwide Carpet
Nevada Power
Nobel Biocare
Noridian Mutual Insurance Company
Northeast Utilities
Novo 1
OfficeMax
Old Mutual Financial Network
OptionsXpress
Pacific Blue Cross
Pacific Power
PacifiCorp
Pegasus
PerformRX
Petro-Canada, a Suncor Energy Business
Preferred Health
President's Choice Financial
President's Choice Financial Insurance
Purolator
Quality Technology Services
Quantum
Reliable Office Supplies
Rogers Communications Inc.
Royal Bank
Safeway
Sage AccPac Canada
SaskTel
Scotia iTRADE
Scotiabank
Scotiabank International Chile
Scotiabank International Dominican Republic
Scotiabank International Jamaica
Scotiabank International Mexico
Scotiabank International Peru
Scotiabank International Trinidad and Tobago
ScotiaLife
ScotiaMcLeod
Sears
Semperian (GMAC Auto)
SEPTA
Seton
Shaw Direct
Sierra Pacific Power
Sitel
Spherion
Sprint
Squirrel Software
St.George Bank
Staples
Star Choice
StudentAid BC
Sun Life Financial
Sun Media
Suncorp
Tata Consultancy Services (TCS)
Telstra
TELUS
TELUS Employer Solutions Inc.
Terasen Gas
The HON Company
The Schwan Food Company
Themis
Tolko Industries Ltd.
Toronto Hydro
Toronto Star
Trail Appliances
Transalta
U.S. Bank
Unisys
UPMC Health Plan
UPS
Utah Power
Utilicorp
Vancity Savings Credit Union
Videotron
Virgin Mobile
VSP Vision Care (Testimonial):
Altair
Eyefinity
Marchon
Vision Services
VSP Labs
WestJet
Whirlpool
Workers Compensation Board
Xerox ACS
Xplornet
ZIONS Bank

Case Studies
Every year, SQM works with over 500 leading contact centers throughout North America, guiding them to substantial improvements in their FCR, customer experience delivery, as well as cost reduction. Backed with data, research, and an extensive list of recognized FCR Best Practices, SQM has helped organizations achieve their goals, delivering effective analysis and recommendations. For more on how we've helped some of the leaders in the call center industry, view our library of case studies. See for yourself how SQM is helping call centers to be more cost-effective by improving FCR, Csat, and Esat performance – one individual at a time.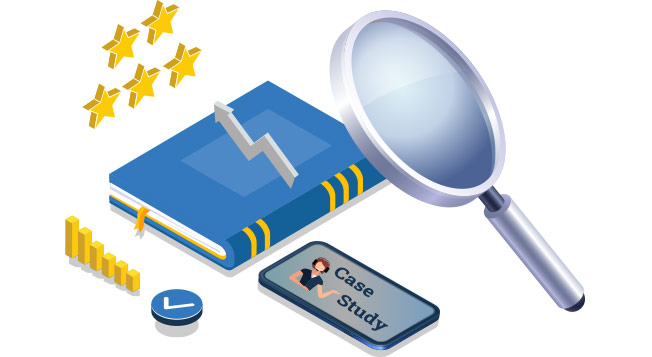 Client Testimonials
At SQM's annual CX Conference & Awards, the leaders in contact center customer experience gather to celebrate their outstanding accomplishments and excellence in customer and employee experience delivery. Their stories and successes are a testament to the hard work of their management, supervisors, and agents. Learn more about their impressive accomplishments and hear how working with SQM has helped them reach their CX and EX goals.