Call Center CX Conference Agenda
This year, the 2023 conference will focus on the aftereffects of COVID-19 to help call centers improve FCR, Csat, and reduce high agent turnover.
We've concluded an exhilarating journey! The 2023 annual CX conference and awards have reached their grand finale, leaving a trail of resounding success. Stay tuned for updates on next year's event!
Customer Experience Conference and Industry Awards
SQM's primary purpose is to help organizations improve their customer and employee experience performance - one individual at a time.
Year after year, SQM's CX Conference receives world-class ratings from attendees. Be sure to register early as this event sells out every year!
Join us for this spectacular event hosted at The Coeur d'Alene Resort in Coeur d'Alene, Idaho.
SQM's 2023 CX Conference and Industry Awards will take place May 17th and 18th with proven award-winning CX best practices speakers.
SQM will recognize award-winning contact centers and frontline employee performances for 50+ award categories including Contact Center of the Year, CSR and Supervisor of the Year, World Class Certification, and CX Best Practices. Our awards and certification programs are the most credible and rewarding recognition programs in the contact center industry because they are based on customers' experiences using contact centers and the employees working in them.
Great learning opportunities at the event for attendees include executive (by invite only) or management/supervisor best practice learning tracks, benefiting from networking opportunities, and participating in the FCR appreciation day activities. Attendees will discover ground-breaking CX research and learn best practices to improve their customers' experiences when contacting their organization. After relaxing and indulging in experiences that will last you a lifetime, we end the conference with a black-tie, gala awards celebration for all to enjoy!
CX Best Practices Conference Topics
Aftereffects of COVID-19 On Call Centers
Quick CX Improvement Turnaround
CX Journey Mapping to Improve FCR
Customer Quality Assurance to Improve FCR and Lower Cost
Self-Service Customer Containment to Reduce Cost
Agent Coaching & Training to Maintain High FCR and Lower Cost In a High Agent Turnover Environment
What It Took To Be Call Center of the Year 2022
What It Took To Be Best Performing Small-To-Mid-Sized Call Center Winner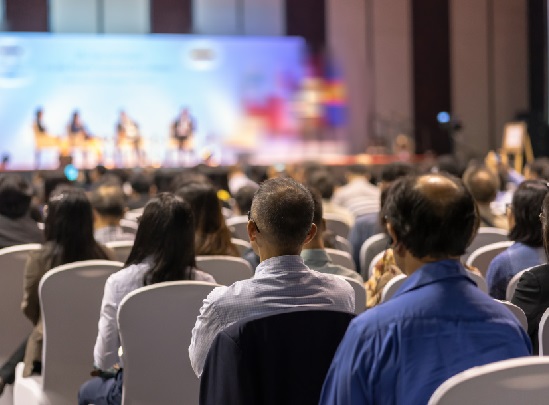 Highlights
85% of attendees rate this conference as world-class
Learn industry-proven strategies on how to improve CX
Executive, Management, and Supervisor CX Best Practice learning tracks
Learn how to develop a CX management strategy
Proven award-winning CX best practice presenters
Ground-breaking contact channel CX research
Networking opportunities
FCR appreciation day activities
Awards ceremony celebration and gala dinner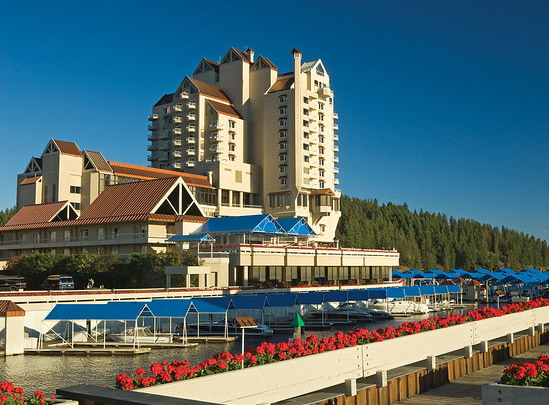 Why You Should Attend
Since 1996, SQM has brought hundreds of contact center, CX, CRM, and research leaders together for its annual CX conference and industry awards gala. 85% of attendees rate this conference as world-class customer satisfaction. Attendees tell us what they like best about attending SQM's CX conference is the information that SQM shares from its ground-breaking CX research as well as the people, process, and technology best practices that have a proven track record of improving CX.
Who Should Attend
Customer Experience Officers
Contact center vice presidents and directors
Managers responsible for contact channel CX
Staff managers who have responsibilities for improving CX
CX research, CX and CRM managers
Contact center quality assurance leaders
Most importantly, World Class Certified frontline supervisors and CSRs
Registration Not Yet Available
Registration is not yet open for our upcoming annual CX conference and awards. We'll announce conference and registration dates when they are available.
Hotel & Event Location
The Coeur d'Alene Resort
115 S. 2nd Street
Coeur d'Alene, Idaho 83814
USA
Dates
Reservation Information
The Coeur d'Alene Resort is located 38 miles (approximately 45 minutes) from the Spokane International Airport. Rooms for the conference will be available at a special promotional rate.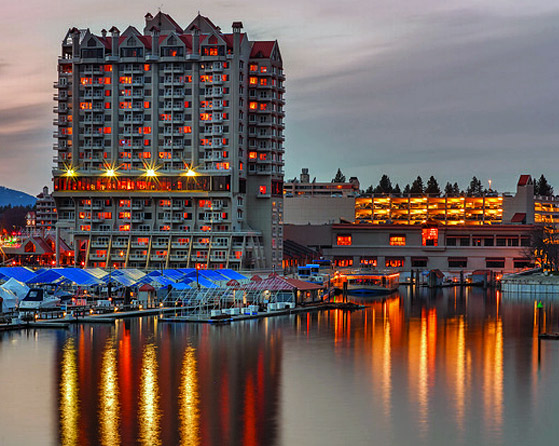 The Coeur d'Alene Resort's lavishly appointed guestrooms and suites are perfect for the modern traveler featuring spacious, well-defined living and work areas and oversized bathrooms. The sophisticated accommodations are ideal no matter the occasion.
SQM's room block has rooms for $249 per night. Guests' reservations can be made individually through the Reservations Department by calling 888-965-6542 or using the reservation button above. The SQM hotel block code for reference is SQM23. Please note that Room Category, Views, and Bed Types are not guaranteed. The SQM room block cut-off date is April 4, 2023. After that time, reservations at the room rate of $249/night may not be guaranteed. Reservations can be canceled up to 7 days prior to arrival without penalty. No-shows will be charged the cost of the entire stay to the Guest's credit card as a cancellation fee.
To book transportation from the airport, please call the Coeur d'Alene Resort at 888-965-6542 and ask about reserving the airport shuttle. Shuttle rates are $79 per person round-trip from the Spokane Airport but the resort can handle transportation for any size group seamlessly with their VIP town car, six custom limo vans (6 and 8 passengers), and mini coach (13 passengers).
The Coeur d'Alene Resort
The Coeur d'Alene Resort is a world-renowned destination for vacation, business, romance, and fun, overlooking a stunning alpine lake in a quaint, friendly downtown lakeside atmosphere. The resort is located on the north shore of Lake Coeur d'Alene, acclaimed by National Geographic as one of the most beautiful lakes in the world. In the years since its founding in 1986, the resort has grown into a top travel site for visitors from near and far and is proud to be considered part of Pacific Northwest history. In addition to the world-famous golf course featuring the world's only floating green, amenities at the resort include The Coeur d'Alene Resort Spa, convention facilities, a marina, a fitness center and pools, shops, and various restaurants and nightlife — all featuring excellent service, incredible views, and an emphasis on the beautiful natural surroundings.
Hotel Amenities
CDA Resort's 17-story tower rises above downtown at the edge of Lake Coeur d'Alene
Each room is upscale, well-appointed designed with your enjoyment in mind
Complimentary WiFi internet access
Fitness facility with indoor and outdoor pool
Room services, 6:00 AM – 11:00 PM
Concierge staff will help you enjoy everything Coeur d'Alene has to offer
Rooms & Suites
At The Coeur d'Alene Resort, our lakefront and lake view rooms and suites have been engineered inside and out with your comfort in mind. All of our rooms feature superior soundproofing, individual ventilation units, elevated beds, sofas, spacious bathrooms, widescreen ultra HD television displays, media players, USB charging outlets, high-speed internet access, and reading chairs. Each room is designed to maximize the spectacular views of Lake Coeur d'Alene and surrounding mountains while providing guests with an upscale residential atmosphere.

Agent Appreciation Activities
Spa Treatments
Escape to a world of relaxation, inspired by the natural elements of the Pacific Northwest. At The Coeur d'Alene Resort Spa, your journey into peace and tranquility is yours to create. Browse our complete menu of services, treatments, and packages to plan and book your own perfect day at the Spa. Choose between more than a dozen different massage treatments providing various kinds of relaxation and pain relief.

Floating Green
It's one of the best-known icons in golf – the Famous Floating Green on the 14th hole. Arrive by water taxi, greeted by your personal forecaddie. The lake is a gorgeous backdrop – as well as a formidable challenge. The expertly groomed course complements your game. The superb attention to service makes you a VIP, every time you play. The experts at Golf Digest, Golf Magazine, and Conde Nast Traveler agree – this is one of the world's best golf experiences.

Wineries & Craft Breweries
Coeur d'Alene has several wineries and craft breweries for you to visit and discover a way of life that includes the making of wine and craft beer. You will find some of the most delightful tasting wine, and robust craft beers, but most of all – you will find the people and scenery beyond compare. Over a dozen within a 15-minute walk from the Coeur d'Alene Resort.

Chocolate Truffle Making
Have you ever wondered how your favorite chocolate shop makes those yummy, silky-smooth, melt-in-your-mouth truffles? This hands-on class is your opportunity to find out how easy it is to make them yourself, with just a few simple ingredients.

Mountain Treetop Zipline
7 lines, 2 sky bridges, and views that are out of this world are what make this the ultimate outdoor experience in Coeur d'Alene. A Yamaha Viking UTV will be waiting for you upon arrival at the property. An exciting mile-long drive, with an 800ft vertical foot climb, is what lies between you and your first step off the platform and into the sky!

Hawaiian Luau Boat-Themed Dinner
On May 17th, enjoy a Hawaiian Luau-Themed Boat cruise and dinner on the beautiful Coeur d'Alene lake. Don't forget to bring a Hawaiian Luau outfit.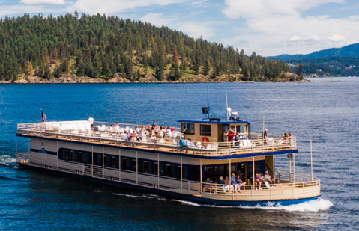 Casino Experience
On May 18th, join the casino to spin the roulette wheel, try your hand at Texas Hold 'em, and place your bets on having a jackpot experience with your team and peers!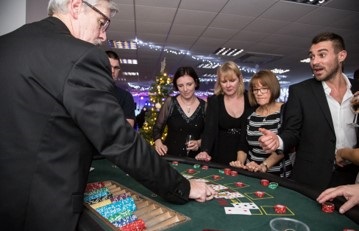 KŌSH
While we are on the Hawaiian Luau-Themed Boat Event, you will get to listen to SQM's favorite musician, KŌSH!
KŌSH has been performing since 1983 across the nation. From private intimate settings to stadium arenas, the contemporary and classic sounds ofKŌSH can suit any situation. He will be performing as a vocal-acoustic soloist and with his rock band.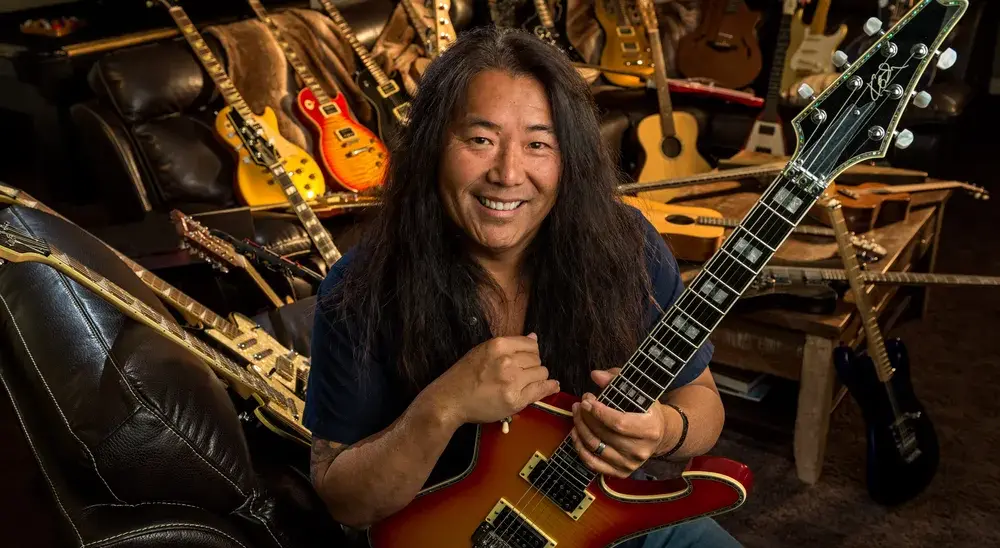 SuperChrome
At our SQM Awards Dinner event, KŌSH will perform as a full-party rock band with his SuperChrome bandmates.