Service Quality Measurement (SQM) Group is a North American software company that specializes in customer service management solutions for the call center industry. We have two locations which are based in Coeur d'Alene, Idaho, and Vernon, British Columbia. Since 1996, SQM has been a Call Center First Call Resolution Expert for measuring, benchmarking, tracking, and improving customer service. At the heart of our services is SQM™ FCR Insights software, FCR research, best practices consulting, and awarding for FCR performance. We are passionate about helping call centers improve FCR, deliver a great customer experience, and reduce operating costs.
mySQM™ FCR Insights software is a SaaS-based subscription platform explicitly built for call centers. Combining our standard and Personalized Intelligence™ software features is a powerful approach to assist agents, supervisors, managers, and analysts in measuring and improving FCR and customer experience.
SQM is considered the market leader in North America for benchmarking, tracking, improving, and awarding FCR. Over 70% of our clients consistently improve their FCR performance annually. At SQM, we are very proud that we consistently achieve 95% client retention every year. We have written five FCR best practices books and many FCR blogs and case studies.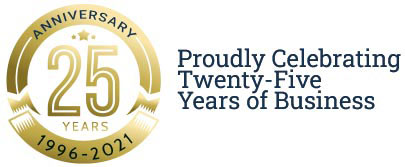 The Right Partner for Call Centers
Since 1996, SQM has been a leading provider of CXM software. We partner with many of the largest and best call centers in North America to help them deliver great customer and employee experiences using our mySQM™ FCR Insights software platform.​​

The SQM Way
​The SQM Way establishes a common understanding of what it means for our employees and all people who interact with us. The SQM Way has stood the test of time and is an integral part of our past, present, and future. Discover the path to continued and future success as we develop our company's technology, people, and practices to help improve the lives of our own employees, our clients' employees, and our clients' customer experiences doing business with them.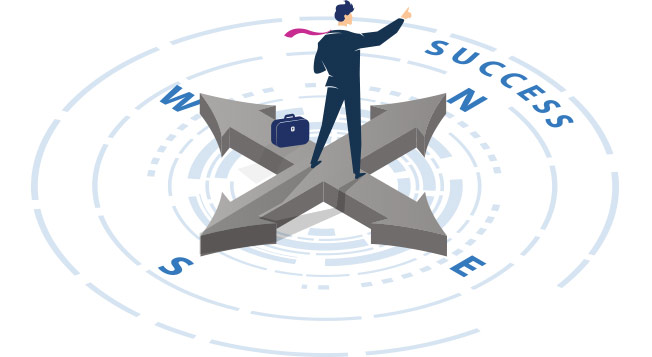 Our Vision...
To transform our company to a SaaS business model, powered by mySQM™ FCR Software for helping call centers improve CX.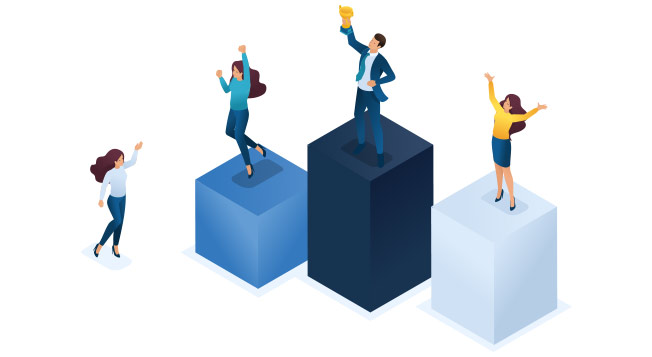 Our Mission...
To specialize in helping call centers improve
FCR, Csat, and cost – one agent at a time.
Our Culture...
Transformation
Everyone of us is here to transform ourselves, our company, and our clients for the better.
Integrity
We don't believe the ends justify the means. Do the right thing.
Collaboration
We're capable of so much more when we work together.
Act Like an Owner
Make good investments by treating money as if it was your own.
Results
We set clear goals, measure our success, and fix what doesn't work. We deliver.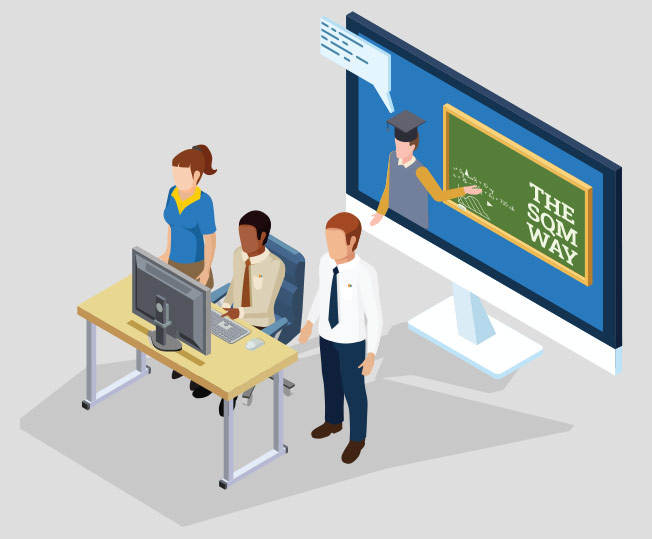 FCR Software
SQM is a leading provider of CXM software. Our mySQM™ FCR Insights is powered by a SaaS platform that helps call centers measure, benchmark, track, and improve First Call Resolution. The SaaS subscription platform captures and reports customer experiences, key moments of truth for interaction life cycle, and touchpoints. mySQM™ features Personalized Intelligence™, an automated suite of tools that discovers effective opportunities for FCR improvement within a contact center's touchpoints. By focusing on individual interactions, as well as providing agent-level insights, Personalized Intelligence™ delivers on SQM's promise to improve customer experience, one individual at a time.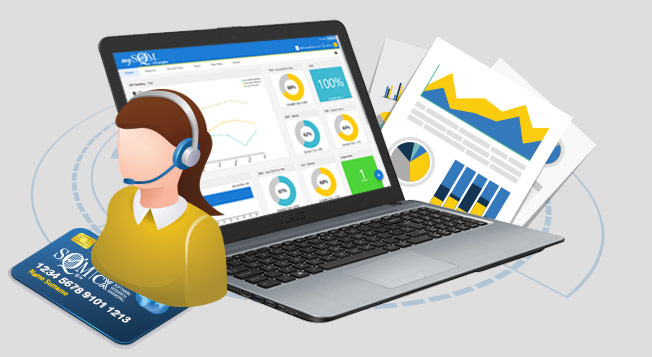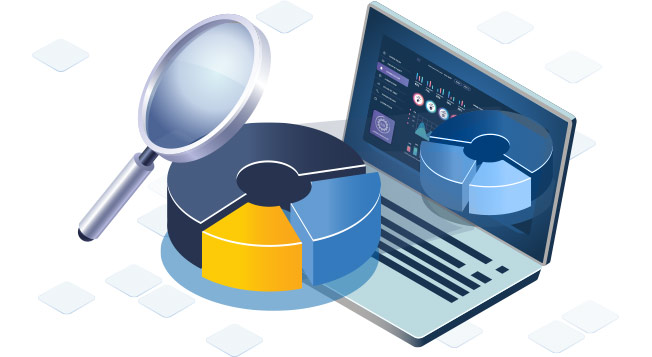 FCR Research
SQM specializes in capturing, analyzing, benchmarking and reporting contact center FCR, CX, and EX. Our research team includes doctorate level researchers, and software engineers to help with any of your survey questions, data capture, and interpretation of results.
FCR Awarding
One of the most prestigious and sought-after call center industry awards in North America, the SQM FCR Awards recognize top-performing organizations and customer service representatives for demonstrating customer experience excellence. With more than 50 different awards – including demonstrated employee experience and corporate social responsibility excellence, the SQM awards recognize performance based on feedback from contact center customers and employees. SQM award winners include American Express, Scotiabank, Canadian Tire Financial Services, Marriott, FedEx, Capital One, AmeriHealth, Security Health Plan, and LoyaltyOne.