Due to the COVID-19 outbreak, SQM will post all updates to our conference and provide client information here.
UPDATE: New conference dates available!
Updated: Mar. 20, 2020
Deliver Great
Customer & Employee Experiences
using mySQM™ CX Insights Software Platform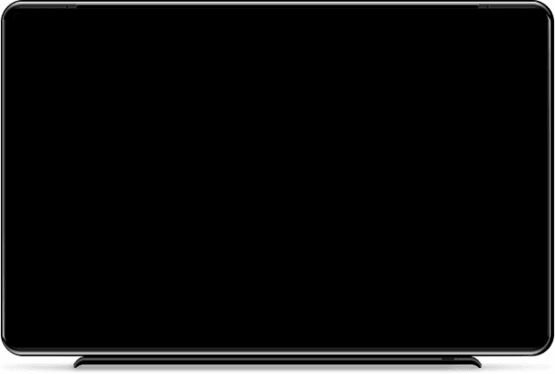 Capitalize on the Power of the mySQM™ Platform
Since 1996, SQM has been a leading provider of CX management software, helping contact centers deliver great customer and employee experiences with our mySQM™ CX Insights software platform. Our cloud-based software captures, benchmarks, and reports customer experiences, helping drive improvement from individual agents to the organization as a whole.
The platform offers Personalized Intelligence™, an automated suite of tools that provides tailored Voice of Customer data and delivers best-practice coaching recommendations specific to each agent. The system also boasts a powerful reward and recognition program that motivates individual performance improvement, translating into organization-wide gains. Personalized Intelligence™ is an all-in-one tool that takes the guess work out of measuring, rewarding, and improving contact center experience for customers and employees.

Know Where You Stand
With your mySQM™ subscription putting real-time Voice of Customer Data into your hands, you'll always know how your Customer Experience is rated by your most important audiences.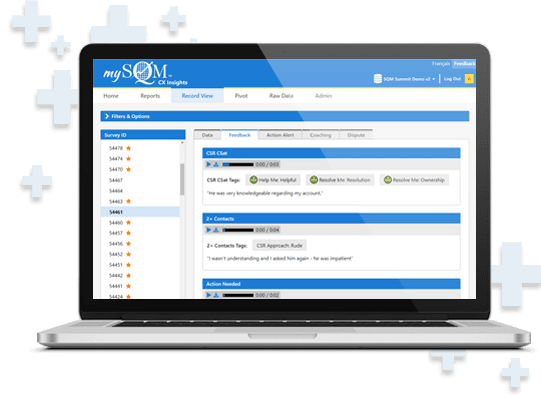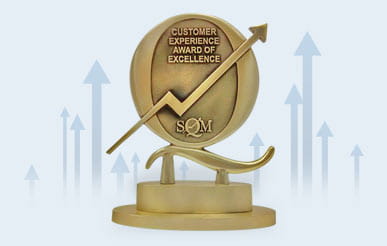 Motivate your Staff to Greatness
The mySQM™ Rewards and Recognition program puts accountability for improving CX performance into the hands of each of your frontline employees, and provides meaningful perks for them to aim for.
Improve Customer Experience
From individualized coaching and journey mapping, to best practice certification and FCR improvement plans, SQM provides you with clear direction on how to improve your customer and employee experience.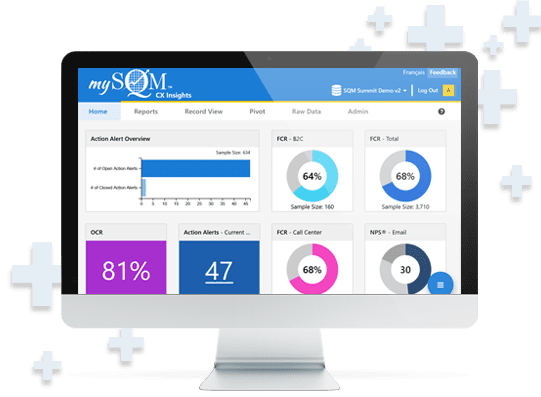 Technology that Drives CX Improvement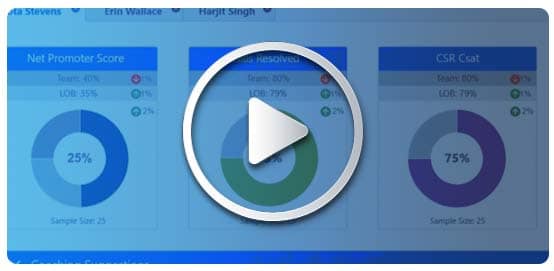 At the heart of SQM's research capabilities is the mySQM™ CX Insights software for capturing, analyzing, reporting, and actioning customer and employee experiences. mySQM™ CX Insights is a flexible, simple to use, CX management platform that makes it easy for frontline employees, analysts, and business managers to procure powerful insights, data, and feedback in pursuit of contact center improvement.
Subscription Based CX Management Software
Subscribe to mySQM™ CX Insights and get access to features that will transform your customer experience delivery and improve metrics across your contact center.
Capture, Analyze, and Improve
Start tracking your CX metrics, monitor KPIs, analyze data to identify key opportunities for improvement, and reward agents for best practice CX delivery.
Simple, Flexible, Consolidated Reporting
Easily integrate mySQM™ into your contact center processes, with customizable reporting, role-based permissions, editable dashboards, and simple CX widgets.
Personalized Intelligence™
With the Personalized Intelligence™ tool, you'll get personalized feedback and best practices delivered right to the agents and coaches on the frontlines.
VSP Testimonial
Find out more about best practices for customer experience in the contact center industry from SQM's collection of case studies.
"One of the great components of SQM's offerings is the surveying at the agent level. What a motivator it can be to have first call resolution and customer satisfaction at the agent level."