mySQM™ FCR Insights Software is Built Specifically for Call Centers
SQM Group is a software company that specializes in customer service management for the call center industry. Since 1996, SQM has been the market leader for the call center industry for measuring, benchmarking, improving, and awarding First Call Resolution. At the heart of our services is ​​​​​​mySQM™ FCR Insights software, which is a SaaS-based subscription platform explicitly built for call centers. Combining our standard and Personalized Intelligence™ software features is a powerful approach to assist agents, supervisors, managers, and analysts in measuring and improving their FCR and customer service.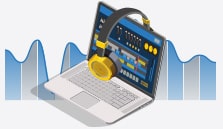 DATA CAPTURE
---
Capture, store, and access customer and employee survey data from any survey methodology or internal data source which brings everything into a single platform

Captures all customer and employee survey methods and internal data
Audio capture for customer sentiment​
Data and audio co-exists in the same database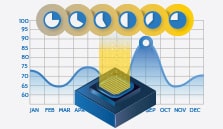 ANALYTICS
---
Agent to call center analysis for assessing and benchmarking performance to identify service and cost improvement opportunities ​

Preconfigured performance reports and targeted opportunities for improvement
Pivot table for customizable analysis
VoC Closed-loop process to identify, develop, check and act on service improvement opportunities
Personalized Intelligence™ Features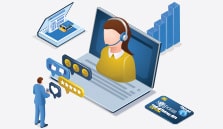 CUSTOMER QUALITY ASSURANCE
---
Combines survey and call compliance data for a holistic view of call quality – the only proven QA approach to improve FCR​

Brings VoC into quality assurance
Combines customer survey and call compliance data
Insights for agent performance, coaching and training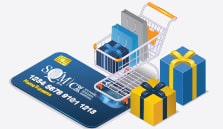 REWARDS & RECOGNITION
---
Recognition program that awards points to motivate agents to improve FCR and provide great CX

Agents earn award points based on customer survey, peer-to-peer, and QA feedback
Use gamification to motivate agents to improve FCR and Csat​
Points can be redeemed using SQM debit cards, gift cards, etc.

High-Value FCR Software Built for Call Centers
Do you know how much operational cost you could actually be saving?
Use our ROI calculator to see your call center's potential operational savings for every one percentage point increase in FCR and the great ROI opportunity you have for using our mySQM™ FCR Insights technology. Our high-value software is specifically built to help call centers improve their operating costs. Our client's average ROI is 450% and the payback period is less than 3 months. It only takes a few minutes to complete.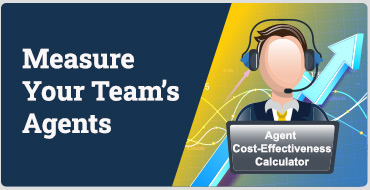 Try our Agent Cost Effectiveness Calculator
Discover who needs recognition, coaching, or performance management.
mySQM™ FCR Insights — Business Case
Learn about the business case for using mySQM™ FCR Insights software to improve your operating costs and customer experience by focusing on first call resolution, call resolution, and customer satisfaction metrics at the call center and customer representative levels.
See mySQM™ FCR Insights Software in Action
Select from the below options to learn how our mySQM™ FCR Insights Software can help improve your call center service and cost.
Some Of The SQM Clients Who Trust Us To Help Them Improve FCR