Report Topics
Our whitepapers cover a variety of topics and metrics such as the following:
First Call Resolution
Persona Communication Styles
Customer Service-Centric Culture
Work from Home Model for Contact Centers
Sign-up for SQM's latest research and receive emails with our latest research and whitepapers.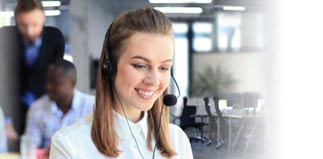 WHAT IS A GOOD
FCR RATE?
SQM Group Presents the Call Center Industry 2022 FCR Benchmark Results.