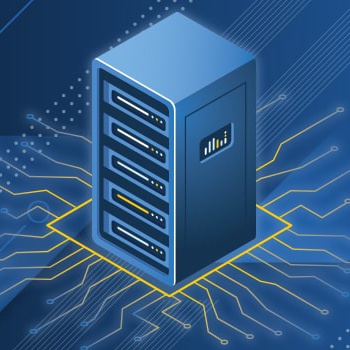 360-Degree Feedback
360-degree feedback captures data from multi-raters (e.g., customers, QA evaluators, and artificial intelligence) and stores it in one software platform.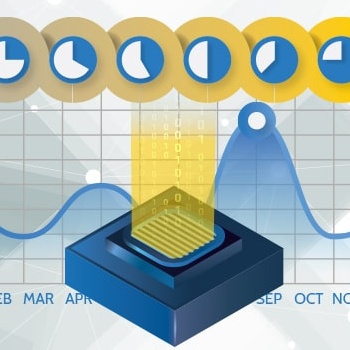 Customer Feedback Loop
The customer feedback loop is a process for identifying areas to improve and implementing new practices that will enhance customer service.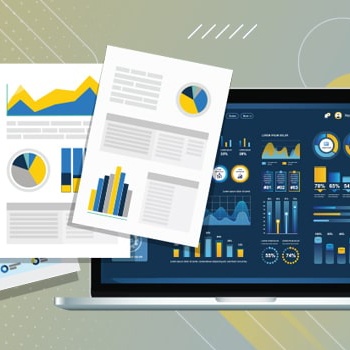 Data Visualization
Great data visualization to quickly understand the graphics and reporting from the agent to the call center level. Powerful widget features.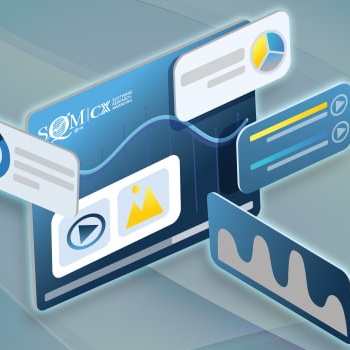 Customizable Dashboard
Our software has a customizable agent dashboard, reports, data filters, access levels, real-time notifications, KPIs, and metrics.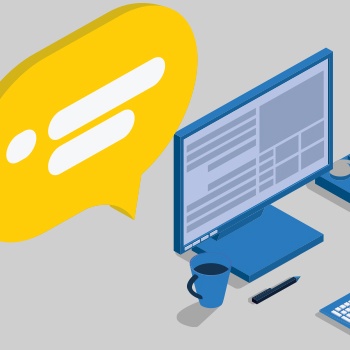 Real-Time Notifications
Pushes real-time notifications about world-class interactions and service recovery opportunities, which can be customized so that you can act quickly to improve FCR and CX.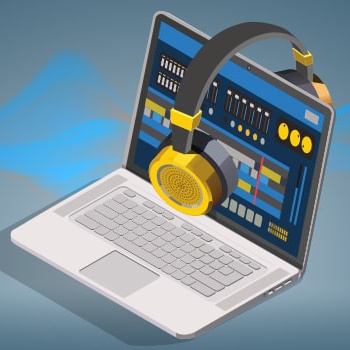 Customer Service Reports
Customer service reports to help discover emerging trends and monitor and optimize CX by providing the right agent coaching and training based on CX tracking and benchmarking report insights.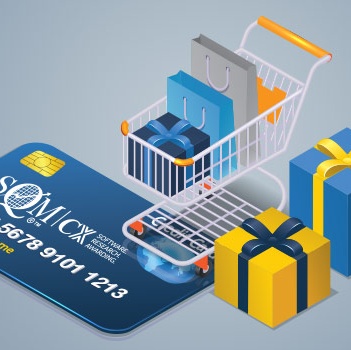 Rewards & Recognition
Award points based on agents VoC performance that is captured in mySQM™ Customer Service QA Software and can be redeemed for cash on an SQM debit card.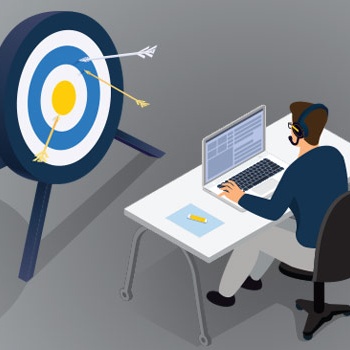 CX Essentials Coaching
Our software uses VoC survey feedback to identify customer persona communication style and provide agent CX performance tracking and individualized coaching opportunities.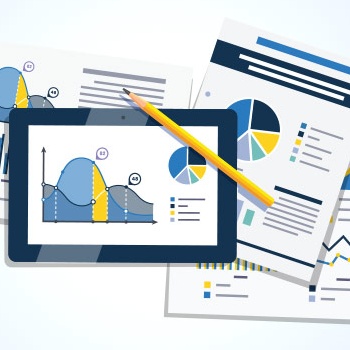 Benchmarking & Ranking
CX benchmarking and ranking data at the agent level is captured and reported in real-time through mySQM™ Customer Service QA software.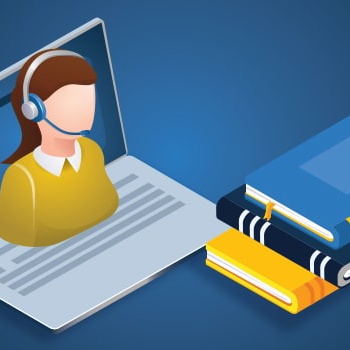 Knowledge Builder
A searchable library of CX Essential soft skills, social styles, and validated best practices from improving and providing great CX.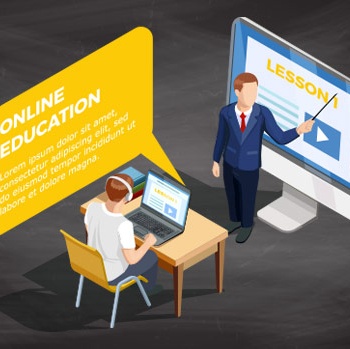 CX Soft Skills e-Learning
Virtual, on-demand and instructor-lead e-learning for CX soft skills modules delivering through our mySQM™ Customer Service QA Software.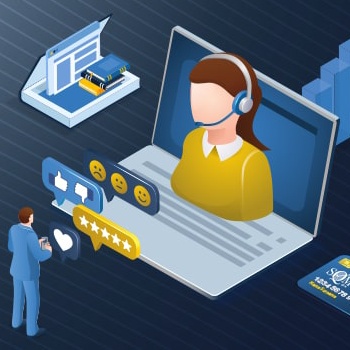 Customer Quality Assurance
A holistic approach to call quality monitoring that uses both the voice of the customer and call compliance information.
mySQM™ Customer Service QA Software Benefits
Reduce Customers At Risk of Defection
Improve Customer Satisfaction
Improve Employee Satisfaction
Why Customers Love mySQM™ Software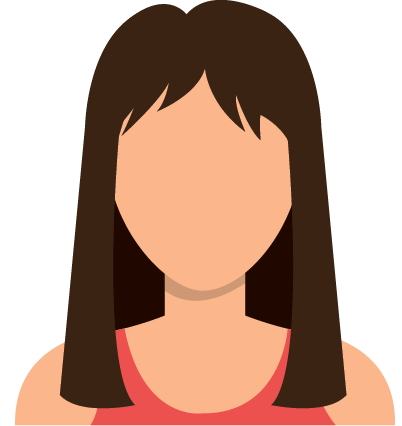 High quality surveying company.
"The customer service we receive from SQM is at an extremely high level. Very friendly, verify timely responses. And they must be a good company because they have a very low turnover rate. We've been working with the same vendor managers for years now."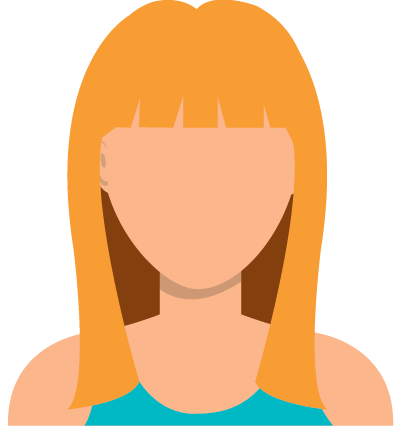 User-friendly interface, strong service team.
"I've worked with several CX research suppliers and would say that the mySQM tool is the best I've worked with so far. Dashboards are easy to set up and customize and it is also quite easy to set up data exports. The team at SQM has been flexible and great to work with."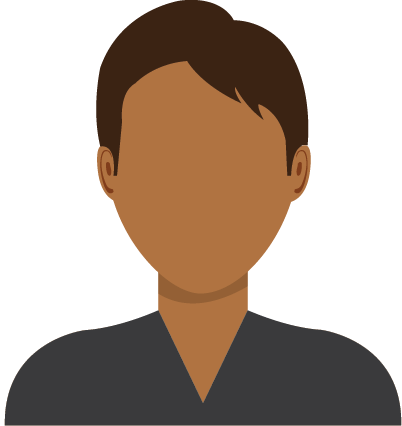 Exceptional service!
"Working with the great folks at SQM I truly feel that they equal my passion and desire to completely satisfy our customers."
Explore our 7-day free demo trial!
See how our customer service QA software platform, built for call center supervisors and agents, effectively monitors and makes it easy to understand performance while reducing the time needed to absorb the data to improve CX.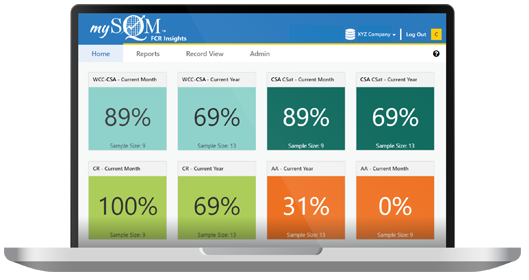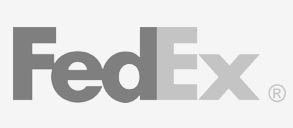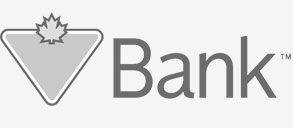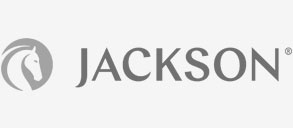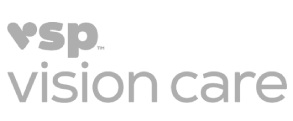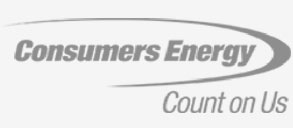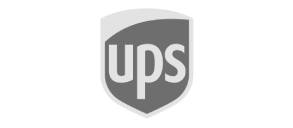 Call Center Coaching
Anyone who runs a call center has the goal of delivering great customer service without spending too much money on the process. One way to ensure that a call center functions at an optimum level and provides the CX that will help achieve customer satisfaction (CSAT) and retention is to employ call center coaching.
Call center coaching is the process of using coaches, mentors, or educational resources to teach and guide employees who work at a call center. With call center coaching, companies can ensure that each call center team member is performing to their best ability, and ensure that remedial steps never have to be taken to teach them how to perform better retroactively.
While call center coaching can be an initial investment, it is one that pays off in the long run because it helps ensure that the call center functions as successfully as possible to retain customers and maximize revenue. It is also a smart, one-time investment that helps call center employees to perform to their highest capacity right away so that they do not have to be taught multiple times after they have made mistakes.
There are many types of call center coaching examples. Some call centers employ live coaches who mentor and teach call center employees. Alternatively, some companies use call center coaching software to provide team members an educational experience to improve performance.
One portion of that call center software is a feedback loop providing analytics regarding the performance of employees. If employees can see data about how they are doing, receive tips for better call center performance, and put those into action (to get more feedback from software), they can benefit from this digital coaching to continuously improve their work.
Read on to learn about the smart coaching your call center teams need, and how it can benefit any business that chooses to use educational tools to help boost employee morale and performance.
Call Center Behavioral Coaching
One type of coaching you can deploy for your teams is call center behavioral coaching. During behavioral coaching, call center agents or employees learn how to best engage with customers behaviorally to get excellent results and consistently maximize CSAT.
During customer experience agent coaching focused on behavior, employees may learn how to build great rapport with customers, how to match their demeanor with the customer they're interacting with, and how to best diffuse difficult situations.
Call center behavioral coaching often involves having an agent's behavior with customers analyzed. Then, employees are offered feedback for coaching. One of the most important aspects of coaching for QA is that coaching is offered in a holistic manner. 360-Degree Feedback is a process in which both positive and negative feedback is offered to employees so they learn ways they are performing well and how they could improve their work.
Here are some feedback for call center agents examples to help give you a better idea of how feedback can be used to help improve agent behavior in a way that improves business.
Positive Coaching Feedback Examples
Sharing feedback for call script transcripts to point out where agents responded appropriately
Praising agents who are great at calming, reassuring, and validating the feelings of dissatisfied customers.
Calling out milestones and goals reached by call center agents, and then setting new goals to help agents achieve even more success
Noticing places where call center agents demonstrate great empathy to help emphasize its importance
Providing extrinsic rewards to call center agents for great performance like bonuses, merit pay increases, and more. For example, supervisors may give monetary rewards to agents who successfully convince a certain benchmark number of customers to make a purchase or renew a subscription
Offering certification to agents for their CSQA results, since being certified by a multi-rater approach is a credible way to evaluate their own performance and feel intrinsically satisfied and proud of themselves
Negative Feedback for Call Center Agents Examples
Pointing out places within calls where customer rapport was damaged using call transcripts
Studying examples of calls in which the agent responds aggressively to dissatisfied customers to understand common triggers and how to avoid them by using better conversational techniques
Using data visualization and call center software to point out patterns where agents repeatedly lose customers and make mistakes that ultimately result in dissatisfied callers
Showing agents examples of when they become hesitant and rambly when asked difficult technical questions, which displays a lack of technical know-how and results in customers losing confidence. These specific examples can be used to highlight areas in which agents need further education in their technical know-how.
Call Center Coaching Tools
Call center coaching is a big responsibility and a critical task for any call center that wants to succeed. In order to ensure coaching is effective and does not cause overwhelm for employees, it can be helpful to create a call center action plan and to use call center coaching tools.
Call center coaching action plans ensure that coaching doesn't happen randomly and inconsistently. Instead, supervisors or managers should have scheduled coaching time that is devoted to teaching and nothing else. This makes sure this important practice does not slip through the cracks but instead remains a priority.
Call Center Coaching Action Plans
A call center action plan should include the following elements to help with the process:
Who the coach will be
Who is being coached
When coaching sessions will happen
How often coaching sessions will happen (daily, weekly, etc.)
What kind of coaching is going to be provided
What call center coaching tools will be used
How many hours or units of coaching each person needs
How to follow up and evaluate the coaching's effectiveness
Digital Call Center Coaching Tools
Call center coaching tools can provide support to human coaches who interact with their employees in real-time and show a supervisor how to coach an agent effectively. Tools can help by offering educational resources, providing examples, and giving data on agent performance so that supervisors know what to hone in on when trying to coach or teach their team.
One of the most useful call center tools available is call center coaching software. Digital programs that are dedicated to helping improve the performance of agents can make a huge difference in how your call center runs. A program like mySQM™ Customer Service QA software is perfect for any call center manager who wants to focus on customer service quality assurance.
SQM has invested a lot of time and effort in understanding what works in call centers — and what fails. As call center experts, they decided to create software that focuses on solving problems for call center managers, supervisors, and their teams. They created mySQM™ Customer Service QA software to exist as a single platform and help call centers deliver greater CX more affordably, including by offering educational resources that can serve as coaching tools.
One thing mySQM™ Customer Service QA software can help with is call center coaching. It offers data visualization that shows how agents are performing, as well as areas of improvement for individual agents and the center overall, that coaches and teachers can then use to instruct agents. Also, mySQM™ Customer Service QA software offers post-call surveys to customers. From the feedback provided by customers, supervisors can point out successes and failures to agents, agents can see how their interactions landed, and call center managers can ensure that their call center is optimizing its performance.