SQM publishes contact center industry books on a regular basis, and at present, have 5 in depth books available for your purchase and reading pleasure. While each book has slightly different content, the core lessons within each book are how to take your contact center from its current state, into a world class performing state. This can be accomplished by analyzing the data within the books as to how it relates to your industry, taking one or more of the best practices from a book and implementing them into your organization, or simply by learning from other leading organizations as to what works, how it works, and the challenges involved with rolling out a new customer experience strategy.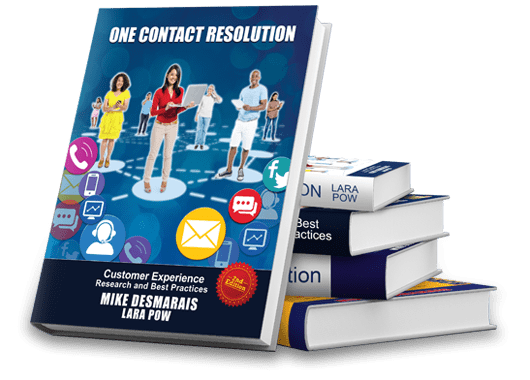 One Contact Resolution
This book covers operational and customer research about customers' experiences using contact channels to resolve their inquiries or problem. This book focuses on the multi-channel experience and looks at how to use customer feedback to drive continuous improvements across all contact channel options. Our newest metric (OCR – One Contact Resolution) is also introduced as a supplementary measure to the FCR metric.
Includes case studies from many award-winning North American organizations such as:
Amex Canada Inc.
FedEx
Sunlife Financial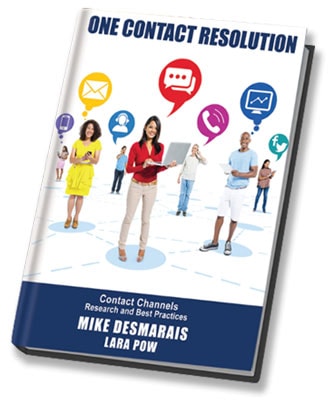 First Contact Resolved
Best Practices
This book focuses on defining, sharing research, client success stories and best practices for improving a call centers FCR, as well as introduces the Top 10 Best Practices for improving a call centers performance. Research is based on the over 1,000,000 customer surveys SQM conducted with individuals over the prior year. Includes case studies from many leading North American organizations.
Top 10 best practices include topics such as:
Why FCR is the metric that should matter the most
The expected FCR gains from making improvements
The top 13 barriers to improving FCR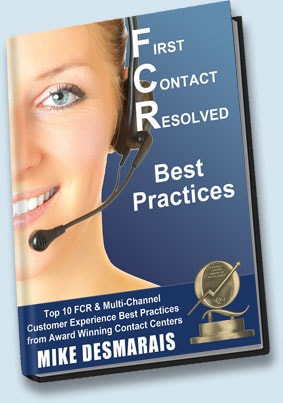 First Call Resolution
This book covers the Top 10 First Contact Resolution Best Practices and their corresponding case studies as they relate to customer experience within the contact center industry. In addition, the book introduces SQM's recent multi-channel research and the impact of a seamless omni-channel experience on call center performance.
Includes case studies on the below clients:
Canadian Tire Financial Services
MedSolutions
VSP Vision Care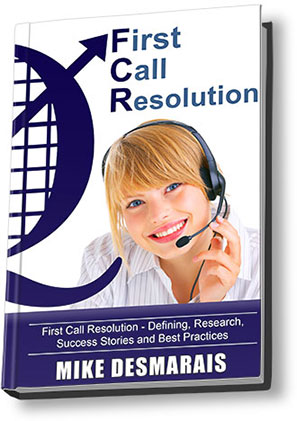 World Class Call Center
This book introduces call center managers and directors to the variables that can impact a call centers performance, as well as how to measure and improve their performance to become World Class. This is SQM's first call center research book and will answer the question "What makes world-class call centers wildly successfully with great first call resolution, employee satisfaction, customer satisfaction, and low cost per call resolution performance".
Discover radical new thinking on topics such as:
Why the call center's primary role is about retaining vs creating new customer
Ways that technology can be used to improve first call resolution
Why bonus and recognition programs need 100% focus on customer satisfaction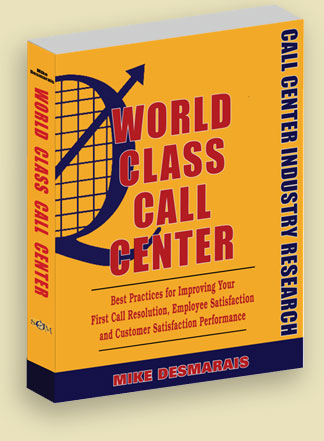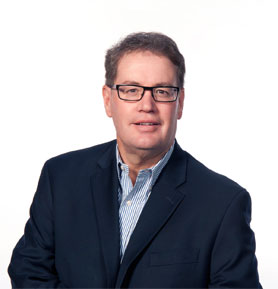 Mike Desmarais, MBA
Founder and CEO of SQM Group
Mike has over 25 years of contact center service quality measurement, benchmarking and consulting experience.