CSR Training Best Practice for Improving CX
In recent years,
CSR training initiatives have been put under the microscope for determining if the training initiatives have had a positive impact on FCR, call resolution and Csat. It is no longer acceptable to assume that training efforts are working to improve customer experience. SQM's FCR research shows that there have been few organizations that can empirically prove that, as a result of their CSR training efforts, their FCR, call resolution and Csat has improved.
The following are CSR training best practices that help improve FCR and call resolution:
Call Resolution Delivery Model
To help CSRs do everything in their power to resolve a customer's call, SQM has developed a Call Resolution Delivery Model which defines the customer experience standards and word choices that a CSR should use in order to be successful at resolving customer calls at the world class level of 95%. Unlike the usual call flow models, which are developed to minimize handle time or from an organization perspective, the Call Resolution Delivery Model is modeled from key moments of truth that a customer experiences in resolving their call. The Call Resolution Delivery Model covers four basic moments of truth that a customer wants a CSR to demonstrate on every call – Understand Me, Help Me, Care About Me, and Resolve Me. By developing a clear understanding of how to deliver each of these moments of truth during a call, a CSR can dramatically reduce the volume of repeat calls resulting from CSR SoE.
A best practice is to train all of your CSRs on the Call Resolution Delivery Model, regardless of their call resolution or Csat performance. The CSRs chosen for training should not be restricted to only low or poor performing CSRs, nor should the mix of the group be limited to only one performance level. SQM has often found that the largest call resolution and Csat improvements typically come from first and second quartile call resolution performing CSRs rather than from the lower quartiles. CSRs at all performance levels and all tenures should attend the training with no more than five CSRs per session so that there is minimal impact to contact center operations and to maximize learning and sharing opportunities within the group. The call resolution training typically takes two days and should be offered throughout the year to accommodate all CSRs.
The CSR call resolution two day training program outcomes of improved call resolution and Csat performance are accomplished by using the following six steps:
Introduction to FCR and call resolution and its importance to the contact center
Performance review of the individual CSR based on customer survey data
Education on the Call Resolution Delivery Model
CSR self-assessment of call recordings
CSR group call calibration using call recordings
CSR call resolution goals and improvement plan
CSR Training Best Practice Case Studies
2018 CX Best Practice Award Winner – CSR Training – Consumers Energy

In 1886, William A. Foote, a flour mill operator, teamed up with Samuel Jarvis to secure a street lighting franchise agreement with the city of Jackson. What began as the illumination of a dozen streetlights has now become Consumers Energy company.
Consumers Energy is one of the nation's largest combination utilities, providing electric and natural gas service to almost 6.5 million of Michigan's 10 million residents and serves customers in all 68 counties of Michigan's Lower Peninsula. Consumers Energy is the principal subsidiary of CMS Energy Corporation, a Michigan-based company that also owns and operates independent power generation businesses.
Read their award-winning case study to learn how they further engaged their CSRs in their professional development through creating a Training Advisory Group (TAG) to provide a platform for CSRs to formally request and advise on their training needs.
---
2017 CX Best Practice Award Winner – CSR Training – Canadian Tire Financial Services
Training is a core component of any successful contact center, but given the typically high turnover rates observed in the industry, training resources can often become absorbed into the constant need for new hire training simply to meet the organization's service level requirements. At CTFS, their ongoing commitment to people has created an environment where they can pride themselves on their high tenured, highly skilled, and engaged frontline teams. This has provided them with the opportunity to re-invest back into their people through innovative training techniques that otherwise may not have been possible with a lower tenured and less skilled team of employees.
Read the award-winning best practice case study to learn how CTFS challenged their leadership team on existing approaches to training and how they modernized their training practices.
---
2016 CX Best Practice Award Winner – CSR Training – BlueCross BlueShield of Vermont
At BCBSVT we believe a positive training experience starts with a solid foundation. Our management team assists our training facilitator in laying this important groundwork, ensuring that clear expectations have been set, during this time the new hires are educated about our culture and how we use SQM surveys in the call center to drive first call resolution and that our trainer and our customer service trainees (CSTs) are supported by management.
One of the reasons our CST training program is so successful is because we immediately incorporate the importance of using and responding to member feedback as a primary focus beginning on day one. Every subject and topic gets tied back to the member experience based on the feedback we gather and ensuring first call resolution. By the time they come to the call center floor, our CSTs are already equipped to provide exceptional member experiences and ensure that their calls are accurately and thoroughly resolved. By week two, our CSTs receive their Ulysses Service Model facilitation.
---
2015 Contact Center FCR Best Practice Award Winners – CSR Training – Dialog Direct/Prime Therapeutics and VSP Vision Care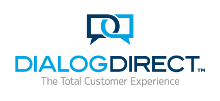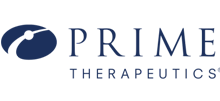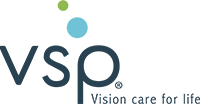 Dialog Direct/Prime Therapeutics
With triple customer service representative (CSR) growth rates year over year due to rapid member (customer) growth, and with the unemployment rate in the local marketplace tightening, one would normally expect a significant reduction in First Contact Resolution (FCR) and Customer Satisfaction (CSAT). Typically this type of situation would create a large number of untenured staff and new management, resulting in inconsistent and significantly reduced FCR rates.
This was not the case with the dynamic partnership of Dialog Direct, a member engagement center (call center) located in Denison Texas, and Prime Therapeutics, a pharmacy benefit management company to many Blue Cross Blue Shield organizations, headquartered in Minneapolis, Minnesota. In fact, FCR at Dialog Direct for Prime increased in 2015 over 2014. Not only did the FCR markedly increase, but also the scores were consistent month to month, not rising and falling as is typical with every new hire class released to the floor. Sample size for FCR measurement was approximately 2000 annually and the methodology used was through an SQM survey.
VSP Vision Care
VSP's CSR training program has a history of providing robust and comprehensive training to its call center staff. New representatives used to enjoy a 17 week journey that would cover every technical step and a wide-range of call handling procedures. This was a source of pride and historically served us well as a differentiator when bidding against competitors. Like many organizations, the business climate has significantly changed over the last five years. The training team was faced with the challenge of making training more efficient while increasing its effectiveness.
In 2012 we began evaluating the length of training. Key processes were identified and infrequent call scenarios were minimized by focusing on the use of tools and resources to equip the trainee to learn "just in time" as those rare situations arose. This reduced training time by 20%. In 2014, we undertook a deeper analysis of our training design to evaluate not only what we were training, but how we were training it. The result was an immersive approach to learning by blending the best practices from the past with an increase in key skills practice in low risk, scenario-based contexts. In addition, it required alignment of a core set of competencies across the different life-cycle stages of the CSRs' development from hiring to full mastery of the position along with a strong infrastructure of support at every level.
---
2014 Call Center FCR Best Practice Gold Award Winner – CSR Training – Premera
At Premera we serve 1.8 million people—from individuals and families to Fortune 100 employer groups. Our mission is to provide peace of mind to our customers about their healthcare. As one of the largest health plans in the Pacific Northwest, we provide comprehensive, tailored services to customers in Washington and Alaska that include innovative programs focused on wellness and prevention, disease management and patient safety—delivered through health, life, vision, dental, stop-loss, disability, workforce wellness, and other related products and services. We are committed to controlling rising medical costs while ensuring access to quality care for our members.
In 2014, Premera started "SQM Workshops," which is a three-day program that all CSRs will go through annually. Every other week, five CSRs are selected to attend the workshop. A dedicated area on the call floor, where the workshop will be held, is decorated to create a fun environment. One Team Leader and one Call Coach are assigned to manage the workshop, for which they completely clear their calendars and provide 100% focus to the CSRs attending the workshop. The intent of the workshop is to provide CSRs increased dedicated time with a Team Leader and a Call Coach to focus on call resolution and the member experience.