Agent Training for Customer Service
First Call Resolution (FCR) is integrated into Agent classroom and online training in world-class customer service contact centers. SQM Group's research shows for "every 1% improvement in FCR, there is a 1% improvement in customer satisfaction (top box rating response)." In fact, our research shows FCR is the highest correlated metric to customer service satisfaction among all contact center internal and external metrics.
Listed are four training approaches and tips for what to train Agents on to deliver great customer service:

Call Types - Training focuses on providing the Agent with a base level of knowledge for each common call type (e.g., claims, orders, billing, and technical). The call types that create the lowest FCR results are then examined more closely. Finally, the trainer will detail the knowledge required to handle these calls, illustrating satisfied and dissatisfied customer calls for each call type. In addition, it would be helpful to have the best performing Agents for FCR based on Voice of the Customer (VoC) survey results to provide insights on what they do to achieve FCR success in the training sessions.

Product and Service - Training focuses on providing the Agent with a base level of knowledge on each product and service offered. The products or services that cause the lowest FCR results are then examined more closely. The trainer will detail the necessary knowledge to handle these calls, illustrating satisfied and dissatisfied customers for each product or service type. Of course, the reality is that call complexity often combines product and call type. For example, the lowest-performing FCR metrics might come from a particular call type (e.g., claim) for a related product type (e.g., health insurance). The call library would allow the trainer to find calls that fit this exact description, combine call type and product type, and share what made Agents successfully deliver FCR and great customer service.

Other Departments Support - In this part of training, the Agent will become familiar with the functions of other departments and how the call center should interact with those departments to resolve the customer's call. They will learn about the levels of authority that the Agent has and how to exercise that authority. They will also learn about the call center's support structure for the Agent to resolve calls. Again, everything in this training is taught from the viewpoint of call resolution. In world-class contact centers, training is given on how to follow up on issues that have been forwarded to other resource areas for resolution, specifically, how cases should be tagged and how the follow-up process works. Again, FCR scenario-based training calls can be selected from the library to illustrate process and operations training issues using different tags (e.g., customer satisfaction, dissatisfaction, call types, and services).

Customer Handling Skills - Nearly one in every three customers is a repeat caller, and when they phone a contact center. Repeat call customers need to be handled great by the Agent acting as their advocate to resolve their call. The Agent's ability to resolve customer calls great is a set of skills that goes way beyond soft skills. Therefore, it is essential to differentiate between soft skills and customer handling skills. Many call center managers view call handling as a soft skill. However, SQM defines soft skills as a greeting, caring, courtesy, politeness, building rapport, and empathy. On the other hand, SQM describes customer handling skills as for the Agent to have skills such as understanding the reason for the call, product and service knowledge, ability to process the call, being an advocate for the customer, and, most importantly, the ability to resolve the call.
Agent Call Handling Improvement Tips
The 30% of customers who experienced non-FCR, Agents are the source of error (SoE) for approximately 40% of those calls. Of that, only 6% is due to a lack of Agent soft skills (e.g., was not polite or did not care, or was rude). On the other hand, Agents who lack customer handling skills (e.g., unable to fix the issue, did not have product or service knowledge, or could not provide a satisfactory solution) represent 94% Agent SoE.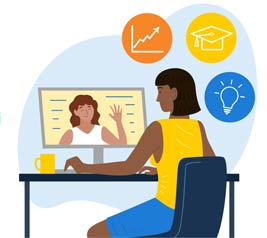 Clearly, call handling represents a much bigger opportunity to improve than soft skills to provide great customer service. Yet, many contact center leaders think that soft skills have a much more significant impact and are surprised at how low the impact is on customer service. SQM's view is that improving Agent soft skills has a much more positive impact on customer care versus customer service.
Conversely, many contact center leaders are surprised that call handling skills significantly impact FCR and customer service. The following is a list of tips for improving customer handling skills:
Understanding the customer's issue through active and passive listening

Reassuring the customer that the issue will be resolved

Demonstrating detailed knowledge of products and services

Positioning the rules and policies of the organization in a way that the customer not only understands but sees how they benefit them

The ability to explain all aspects of billing issues or claim eligibility

Providing solutions that will make the customer satisfied

Acting as an advocate to resolve the customer's call
Quick Related Links
First Call Resolution Definition First Call Resolution PPT First Call Resolution Benefits
First Call Resolution Strategies First Call Resolution Operating Philosophy Call Handling Call Study Intelligent Skill-Based Routing CRM Average Speed of Answer Call Resolution Delivery Model Concierge Service Handling Customer Complaints VoC Performance Management