Top 3 Agent Software Applications
The main difference between a desktop software application and a cloud-based software application is that you can access a cloud-based web application through any device via the internet. Conversely, when it comes to desktop solutions, the user accesses the specific application on a particular device where it has been installed. Put differently, software applications can be displayed on an agent's monitor through a desktop application or on a cloud-based web application.
Most call centers have had limited success with improving First Call Resolution (FCR) due to initiating new software applications. However, SQM clients who have improved their FCR because of a new software initiative have done so by focusing on improving FCR. Call centers are so complex that they require many different software applications to support agents handling calls to provide FCR and a great customer experience (CX). The three primary agent software applications essential for consistently delivering FCR, great CX, and achieving a significant return on a call center's software applications investment are:
Unified Agent Software Application
Connects all of the call center's software applications that agents typically access and brings them into a single application. This approach makes it easier for an agent to resolve the call cost-effectively due to saving time from not using multiple applications.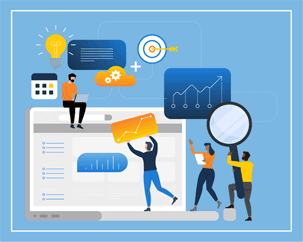 Used for servicing customer inquiries or problems. The CRM provides agents with information about all customer interactions and is updated by agents in a standardized format to capture customer interactions and commitments.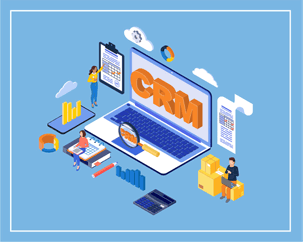 Knowledge Management Tool (KMT) application
Used to assist agents in resolving customer calls. Agent knowledge is central to the customer service experience to answer customer inquiries and provide all necessary information needed to resolve a customer's inquiry. If customers already had the knowledge, they would not need to call.

Unified Agent Software
Agent software is typically cluttered with as many as 10 or more software applications. Not only is there a large number of applications that agents are required to use, but often many of those applications are challenging to navigate. Therefore, call centers integrate software applications into a simpler, unified agent software to help improve FCR, Csat, and average handle time (AHT) performance. The unified software connects all of the call center's software applications that agents typically access and brings them into a single software application. With the use of a unified software application, the agent can handle calls in a proper and natural call flow sequence resulting in quick and consistent responses to customer calls. In many cases, it does not matter which agent a customer talks to because every agent uses a unified software application.
An effective and efficient unified agent software application can significantly improve employee satisfaction (Esat) with handling calls, especially for new agents. The primary reason Esat is high with a unified software application is that agents only have to use one application, thus making it easier to navigate screens to achieve call resolution. Therefore, it is important that call handling flows effectively reduce or eliminate agent errors and resolve calls promptly. In addition, agents appreciate when the unified software call handling flows and scripts are updated for new products, services, price changes, marketing campaigns, and policy changes.

Customer Relationship Management (CRM)
A few years ago, most SQM clients would say that their CRM implementation was a failure or did not meet their expectations. However, today most SQM clients view their CRM application as one of the most important technologies, if not the most important technology, in a call center. Again, based on the current economic condition of the marketplace, it is SQM's opinion that the CRM application has newfound strategic and operational importance for call centers to improve their FCR and customer experience performance. In addition, many call centers recognize that customer acquisition is an uphill battle because of the current tough economic conditions. Therefore, many organizations are shifting their focus from customer acquisition to customer retention.
From a call center's point of view, the primary purpose of the CRM should be for agents to use the CRM application to help resolve the customer's call with an understanding of the customer's relationship, past interactions, and value to the organization. Most CRM applications can track customer calls, which can be data-mined for customers who had to call more than once to resolve their call. This information can then be used for root cause analysis to determine the reasons for repeat calls and develop solutions for improving First Call Resolution (FCR). Using the CRM application for identifying and reporting FCR or repeat calls can provide essential insights for understanding customer defections because of customers' experiences in using the call center.

Knowledge Management Tool (KMT)
The primary purpose of the KMT is to assist agents in resolving customer calls. Therefore, knowledge is central to the customer service experience. SQM evaluates customer service with over 500 leading call centers on an annual basis. The good news is that 86% of SQM clients say they have a KMT system in place, and a whopping 94% of those clients say they update it regularly. However, why then do only 19% of agents rate their satisfaction with their KMT as very satisfied? Moreover, why do only 29% of agents say that they turn to the online manual when they need help to resolve a customer's issue? It is clear from employee feedback that the cause of low satisfaction with their KMT is in the usability of the system rather than its absence.
A best practice is to think of the KMT as a living, breathing entity that needs constant feeding rather than another project that needs to be implemented and forgotten. It has been SQM's experience that for the KMT to be successful at helping agents resolve customer calls on the first call, the KMT information needs to be accurate, understandable, useful, and easy to access. A good rule of thumb for developing content is the 80/20 rule, where 20% of content will answer 80% of the questions. Therefore, the information in the KMT should focus on the 20% of content needed to answer 80% of the customer questions.
Software Applications – Questions for Assessing Practices
What is the primary purpose of your software applications?
Is the agent software unified?
Does your CRM have a checklist available for agents to use to assist them in resolving calls?
Do your agents view the KMT and CRM as being valuable for resolving calls?
Is your KMT used by both customers and agents?
Do you collect customer and employee feedback about how you can improve your software applications for resolving calls?
Do you use a test pilot approach to examine your software rollout changes versus a major rollout?
Do you have VP sponsorship for software applications implementation (new and ongoing)?
Do you have a software applications owner who oversees all agent user experience, technology, and policy practices?
Do you have KMT authors, reviewers, and editors for new and edited content?
Can your KMT be, or is it, used for customers to self-service?
Do you use software application guidelines and standards for content development to resolve customer calls quickly?
Do you ensure that KMT content is updated, accurate, or removed if not relevant?
Does your organization add new content, update inaccurate content, and remove obsolete content regularly and timely?
Do you focus your improvement content efforts on areas that customers contact you most to resolve their inquiries or problems?
Do you allow agents and customers to contribute to content?
Do you analyze software application usage for content usage?
Do you know what software screens agents use?
Does your software application have a positive impact on FCR?
Quick Related Links
Knowledge Management Tool Customer Relationship Management Unified Agent Software