Why Are Call Centers More Important Now Than Ever?
Although the call volume in call centers has steadily decreased for some time, this does not mean that call centers are becoming less important for customer service. In fact, one could argue that it means the opposite. Call centers are more important now because they are the last line of defense.
For example, let's say a customer is working from home and suddenly starts having Wi-Fi issues. They need to resolve this quickly so that they can get back to work. They try troubleshooting online, but none of the solutions seem to work. Here are two scenarios:
The customer contacts the company through live chat. Texting back and forth takes some time, and the customer grows impatient while waiting for message responses. The customer also feels frustrated by the communication struggles of explaining the issue in writing.
The customer calls the company, and a live agent handles the call. The customer describes the situation, and the agent actively listens while asking clarifying questions. The agent then walks the agent through the troubleshooting steps.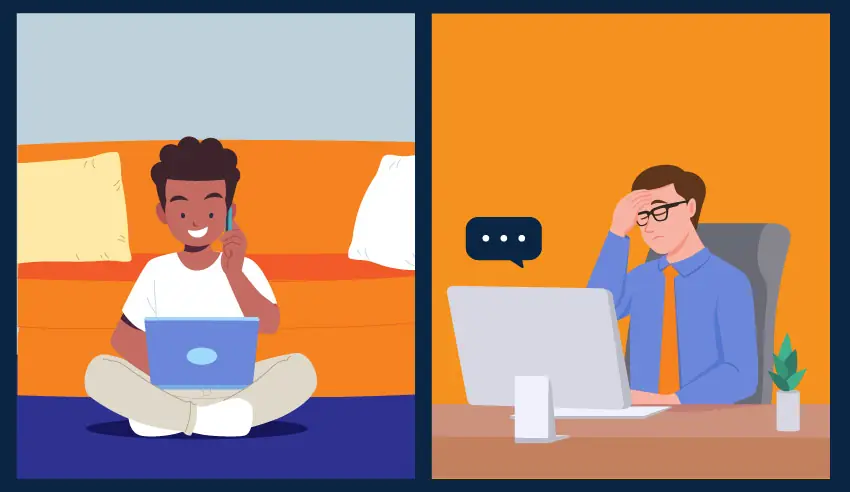 It is evident that the customer who had the option to call a customer support line and speak with a live agent had a better customer experience than the one who did not. Without the possibility of the support that a call center provides, customers are likely to experience higher frustration and have decreased Csat.
Calling a call center can be more beneficial if a customer faces a complex technical issue with a product or service. In this scenario, a customer can have a real-time conversation with a trained support agent who can ask clarifying questions, provide step-by-step instructions, and troubleshoot the problem together.
This can be especially helpful for issues that require in-depth explanations, hands-on guidance, or diagnostic processes that are difficult to convey through text-based channels like email or live chat. Call centers lead to faster and more practical issue resolution compared to the back-and-forth exchanges that can occur via email or live chat.
Call centers also provide a crucial human touch in a world that is becoming more automated and digitized. They offer empathy, personalization, and immediate assistance, which are especially valuable when addressing sensitive or emotional issues.
In addition, call centers are essential in industries where detailed consultations, complex sales, regulatory compliance, and issue tracking are necessary. Their role has expanded beyond traditional customer service, encompassing functions like market research, feedback collection, and ensuring accessibility for a diverse customer base, making them more vital than ever in meeting the evolving needs of businesses and customers.
With the expectations for excellent customer service in call centers higher than ever, it is a great time for companies to invest in quality assurance software. mySQM™ Customer Service QA Software is an effective and efficient way for companies to get a holistic and transparent score for their most important metrics, such as Csat, FCR, call resolution, AHT, sentiment (e.g., empathy, CX journey), and compliance data. mySQM™ is a single QA platform for call centers to improve customer and employee experience.