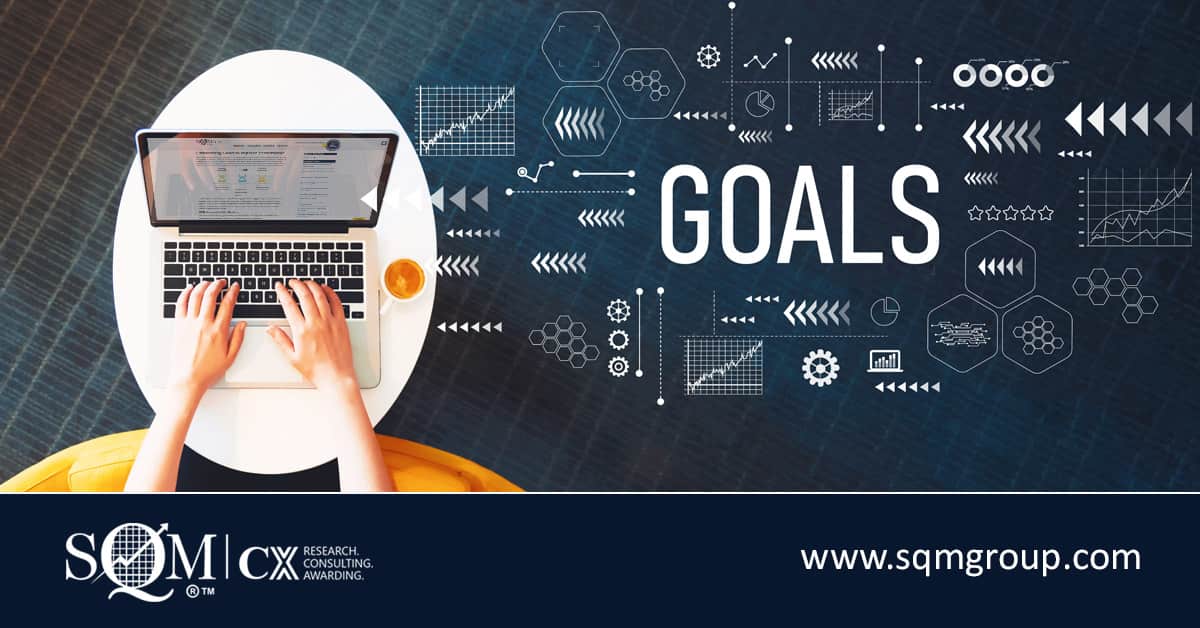 Establishing Goals to Improve Performance
Many managers can relate to the statement, "The metrics that customer service representatives (CSRs) are held accountable to, improve." With this in mind, it is important to understand what the metrics and targets should be to establish goals for improving customer experience (CX) performance. As a starting point, SQM recommends looking at the Top 10 CX leading metric indicators shown below. These metrics are the ones that matter most to customers when contacting an organization and as such, are the key drivers that impact customer experience.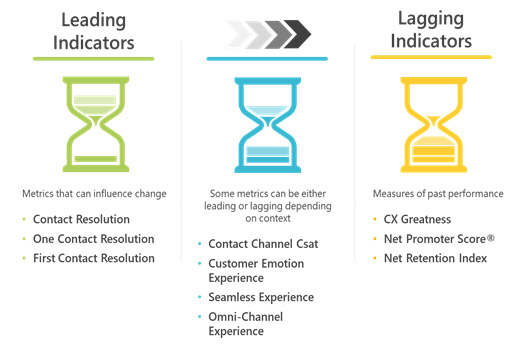 A best practice for establishing performance goals is to use the leading indicator CX metrics of FCR and contact resolution which are based on the voice of the customer (VoC). However, at SQM, we believe that only vice presidents (VPs), directors, and managers at the contact center level should be held accountable for a contact center's FCR performance, whereas CSRs should be held accountable for their contact resolution performance. CSRs should not be held accountable for FCR because they may be handling the customer's second or third contact to resolve their issue or problem due to a previous CSR or self-service channel's failure to resolve the customer's issue on their first contact.
Agent Accountability Metrics
There are five VoC metrics that SQM's contact center clients typically use to create CSR accountability. These metrics are used to establish CSR goals in order to improve CX performance. All five metrics may be used either independently or in combination to create CSR accountability for their VoC performance:
Overall Csat with the contact center
Overall Csat with the CSR
Contact resolution
Customer continues to do business
World class call (WCC)*
*world class is based on customers being overall very satisfied (top box response) with the CSR who handled their call and their call was resolved.
Agent Contact Resolution Goals
SQM is often asked to help contact center managers identify performance goals for their CSRs and develop best practices for implementing a process to improve contact resolution. For CSRs to improve their performance, they need to identify personal contact resolution goals that will help them improve their contact resolution.

It is also helpful for CSRs to write and commit to a specific goal statement. By committing to their contact resolution goal statement, they are more likely to achieve an improvement in contact resolution. For example, if a CSR struggles when dealing with an upset customer, their goal statement may be specific to work on behaviors that will help them to be confident when helping upset customers. The trick is to ensure that the goal statement for each CSR is realistic, achievable, and specific to the individual CSR. The goal statement should also be something positive that the CSR can strive towards, rather than something negative that the CSR struggles to improve.
CSRs should focus on only one or two behaviors to improve upon in order to be set up for success. If a CSR has too many behaviors to focus on, they may find it overwhelming to improve on all behaviors. To help CSRs be successful in improving their contact resolution performance, they should meet with their supervisor to review their contact resolution goals and share their goal statement. After three months, the CSR and supervisor should meet again to review the CSR's progress in meeting their goal statement and improving their performance.
Coaching CSRs to Improve
The most common feedback that SQM receives from CSRs is that their supervisor is not skilled at coaching them on how to improve their contact resolution performance. To assist clients with their CX improvement efforts, SQM offers a Agent Coaching Model based on four key steps: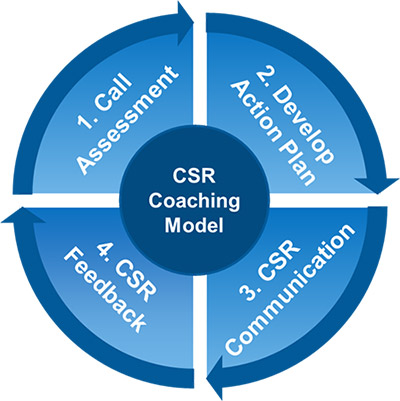 Step 1: The assessment process is an ongoing customer survey business practice. When a supervisor assesses CSR calls, they need to determine the strengths and weaknesses for resolving calls and improving CX.
Step 2: The supervisor develops an action plan for improving the CSR's contact resolution performance.
Step 3: The supervisor communicates with the CSR about their contact resolution and CX performance in a private setting.
Step 4: The CSR consistently receives feedback on areas identified in the action plan to check on the progress.
Effective feedback can reinforce existing strengths, keep goal-directed behaviors on course, clarify the effects of behaviors, and increase the CSR's abilities to detect and remedy errors on their own.
If you would like to learn more about metrics, targets, and ways to establish goals for making CX improvements, contact us today!