Escalation Agent Support Best Practices for Improving CX
Handling and resolving escalated calls can be very challenging and emotionally draining. SQM's research shows that when the call is resolved on the first call, only 2% of those customers expressed intent to defect. When it took repeat calls to resolve the call, 5% of those customers expressed intent to defect. However, as previously mentioned, most alarming is when the calls were unresolved, 23% of those customers expressed intent to defect. SQM has many contact center clients that when the call is handled by the Escalation CSR Support Queue and the call goes unresolved, over 30% of those customers expressed intent to defect. Escalation CSRs are the last line of defense for protecting a customer from defecting. Clearly, for the Escalation CSR Support Queue to help retain customers, they must be excellent at resolving customer calls, preferably on the first call.
Complaint Handling
Most contact centers do not have a definition of what a complaint call is. In most cases they leave it up to the CSR to determine if it is a complaint. Given that most contact centers do not have a complaint definition, it is no surprise that CSRs are inconsistent in identifying, tracking and resolving customer complaint calls. It is SQM's experience that complaint calls are significantly under reported. SQM's belief is that when a customer expresses dissatisfaction, it should be viewed and documented in the CRM as a customer complaint call.
Most complaints are handled by the traditional CSR. SQM has found that very few organizations use dedicated CSRs for handling customer complaints. For the contact centers that have dedicated CSRs for handling complaints, SQM clients tend to call this group the 'Office of the President' or 'Escalation Queue'. In general, very few organizations have a world class complaint handling process. The complaint handling process starts with the customer knowing who to make a complaint to (e.g., CSR, escalation CSR or supervisor) and where to make that complaint to (e.g., call center, website, email or a department). The reasons why customers do not complain are they do not know who to call, it is a hassle, it is not worth the effort or they think their complaint will not get resolved. An effective complaint handling process is the CSR being able to identify a customer complaint, treat the complaint as a gift, document it in the CRM for analysis and resolve the complaint to the customer's satisfaction. CSRs should be held accountable to complaint resolution and Csat.
It has been SQM's experience that calls handled by the Office of the President and Escalation CSRs are seldom surveyed for their feedback about their contact center experience. Customers with a complaint are by far the best customers to survey for finding opportunities to improve
Call Escalation
SQM's research shows that for those customers who do not achieve FCR it takes, on average, 2.5 calls to resolve their call. This represents an enormous opportunity to use escalation CSRs to assist frontline CSRs in resolving customers' calls, preferably on the first call. It is very clear that an effective call escalation process can avoid many of the additional calls the contact center receives from customers whose issues are not resolved on the first call. At the same time, the contact center can improve FCR and Csat, reduce costs and retain the organization's customers. SQM's research clearly shows that if escalated calls are handled effectively, Csat does not drop. There is, however, on average, a 15% drop in Csat for each additional call required to resolve the customer's call. Furthermore, operational savings are achieved because total AHT is shorter when the original CSR warm transfers the customer to the escalation CSR instead of two or more individual CSRs handling the call separately.
Call Escalation Metrics
Very few contact centers measure call escalation support queue performance from a customer's point of view, using such metrics as calls resolved or FCR. Most clients SQM works with have used only traditional operational metrics (e.g., AHT, speed of answer, abandon and call volume) for measuring their call escalation support queue performance. The important message is that the escalation CSR provides solution options and asks the customer if they have resolved the reason for the customer's call. In other words, let the customer be the judge of whether or not the call was resolved.
Escalation CSR Support Best Practice Case Studies
2018 CX Best Practice Award Winner – Escalation CSR Support – EA Worldwide Customer Experience

Electronic Arts (EA) is one of the largest video game publishers in the world, entertaining over 300 million players with the games it publishes; its World Wide Customer Experience (WWCE) branch supports those players from resolving stuck payments to troubleshooting advanced technical issues. Within WWCE is the Experience Labs (XLabs) team - a small group focused on identifying, testing, and prototyping new technologies to empower WWCE's customer support representatives (called advisors) to get players back in their game on the first contact. Read their case study to learn how they improved both the advisor and player experience by setting out to build a system that would make creating and conducting consultation sessions more efficient and that would track core metrics for review by team leads, with the goal of reducing friction for the player as they work with support to get back in their game.
---
2017 CX Best Practice Award Winner – Escalation CSR Support – Regence Blue Cross and Blue Shield Plans (Idaho, Oregon, Utah & select counties of Washington State)
Cambia Health Solutions is dedicated to transforming health care. We are a family of over 20 companies working together to make the health care system more economically sustainable and efficient for people and their families. Our solutions empower more than 70 million Americans nationwide.
Cambia has six health plans in four states in the Pacific Northwest that provide insurance to more than 2 million people with a top rating in FCR in the BlueCross BlueShield Association. Through bold thinking and innovative technology, Cambia delivers solutions that make high-quality health care more available, affordable, and personally relevant for people.
---
2015 Contact Center FCR Best Practice Award Winner – Escalation CSR Support – Blue Cross Blue Shield of Massachusetts
Blue Cross Blue Shield of Massachusetts is a community-focused, tax-paying, not-for-profit health plan headquartered in Boston. We are committed to working with others in a spirit of shared responsibility to make quality health care affordable. Consistent with our corporate promise to always put our members first, we are rated among the nation's best health plans for member satisfaction and quality.
Toward the end of 2013, the Member Service Department was faced with several challenges inhibiting our ability to improve First Call Resolution (FCR) results. Our managers were responsible for leading teams of 30 plus individuals with one supervisor to assist them. At the same time, we were right-sizing our staff which lead to the constant addition of new team members. All told, we added 157 new Customer Service Representatives from the 4th quarter of 2013 through the 3rd quarter of 2014. Increasingly, our leaders found themselves with major responsibilities to not only manage the day-to-day operations of the team, but to find ways to support and to develop team members.
---
2014 Call Center FCR Best Practice Gold Award Winner – Real-Time Support Queue – VSP® Vision Care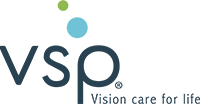 VSP was formed in 1955 and was the first prepaid, not-for-profit vision benefit program. VSP is dedicated to offering affordable, high-quality eye care plans that promote visual wellness and improve their members' quality of life. As the nation's largest provider of eye care coverage, thousands of companies rely on VSP to provide a range of vision plans. VSP's plans meet overall eye health and wellness needs and cover advanced vision correction procedures, including surgery. In the U.S., VSP provides vision care to more than 68 million members with a VSP network of eye doctors more than 30,000 strong. As a full-service benefit provider, their members can receive a WellVision Exam®, great eyewear selection, and personalized care from any of their network doctors. Additionally, through VSP's Eyes of Hope outreach programs, VSP has invested nearly $170 million in free eye care and eyewear for more than 935,000 people.
Their story covers how to successfully onboard a high volume of trainees and sustain your long history of World Class performance.