CSR Selection Best Practice for Improving CX
It is no secret that one of the most difficult aspects of operating a contact center is for management to select and retain the right type of CSRs. SQM's research shows that the average contact center in North America has 24% turnover annually. Of that 24% annual turnover, 73% of CSRs leave the contact center in their first year of employment. CSR annual turnover ranges from 5% on the low side to 200% on the high side.
Most contact centers look at turnover as a necessary cost of having to hire and train new CSRs. The cost to hire and train a new CSR is $8,100 and takes three to six months for a new CSR to perform at the same VoC metrics level as a CSR who has worked in the contact center for at least one year. However, the real cost is hidden and is related to FCR. Call volume increases can be directly related to decreases in FCR performance. SQM has seen contact centers' FCR performance go down by 5% to 20% as a result of high CSR turnover. For example, if a contact center handles one million calls annually and, as a result of 100% annual CSR turnover (which is not uncommon), call volume would increase by 10% resulting in 100,000 additional calls and FCR performance would decrease by 10% or less. With an average cost per call of $7.54 for a typical contact center, 100,000 additional calls computes to $754,000 in additional operating costs.
The CSR Selection Process
Identifying candidates who are a good fit for the CSR job and have the ability to execute on the Call Resolution Delivery Model (i.e., Understand Me, Help Me, Care About Me and Resolve Me) can be a very big undertaking. By using the CSR selection steps to screen and select CSRs, the chances of hiring CSRs that will deliver world class call resolution performance can be increased. (The Call Resolution Delivery Model is covered in the Best Practice descriptions of CSR Training and Call Handling)
Personality Tests
SQM considers it a best practice to develop a world class call resolution performer profile to help identify CSRs who have consistently provided world class call resolution performance, based on their survey results. Once world class CSRs have been identified, work with a personality test vendor to develop a profile that is based on the Call Resolution Delivery Model standards and world class call resolution performing CSRs. After the CSR 'world class call resolution' profile has been developed, each candidate can be evaluated against that profile. Again, the intent behind using a personality test is to find out if the candidate is a good fit in terms of being call resolution customer-centric. Personality testing or some psychometric testing can be more accurate and unbiased than some interviewers' practices such as, "I don't hire anyone who does not make any eye contact with me." Psychometric tests do not have those built-in biases, and are blind to age, race and gender. These personality tests can also be more reliable for determining if a candidate is customer-centric than most traditional interview techniques. Once again, when personality tests are used, it is important that the information is used as part of the selection process and not the primary method for selecting a CSR.
Job Simulation
If the CSR passes the personality test, you should proceed with the job simulation test. Using job simulations as part of the CSR selection process is a win for the candidate as well as the organization, as such simulations not only allow candidates to understand the realities of working in a contact center, but also allow the organization to evaluate candidates in a simulated contact center environment. This simulation is the next best thing to a day on the job. When a CSR candidate has not previously worked in a contact center their understanding of the CSR job may not be realistic. The main goals of a job simulation test are to help the candidate to decide whether or not they want to become a CSR to work in a contact center and provide management with an overall predictor score of whether the candidate is a good fit for the CSR job.
Face-to-Face Interview
By the time the candidate arrives at the face-to-face interview stage, the interviewer should not have to think about whether they think the candidate is qualified for the job. The previous three steps should provide these types of insight; instead, the interviewer should validate that the CSR candidate is customer-centric and the CSR wants to work in a contact center.
The most effective in-person interview questions are behavioral-based. There is a basic psychological principle that the best predictor of future behavior is past behavior. Behavioral designed questions can help provide insights into the CSR candidate's past behavior.
CSR Selection Best Practice Case Studies
2017 and 2018 CX Best Practice Award Winner – CSR Selection – Blue Cross Blue Shield of Massachusetts
At Blue Cross Blue Shield of Massachusetts, we work hard to make sure that our nearly three million members have access to the high-quality, affordable health care they expect and deserve. For more than 80 years, our company has focused on making our vision a reality for the individuals, families, and businesses we serve.
Many Blue Cross employees enter the company through Member Service. We make a considerable investment – both in time and money – to train them. Then, once the 18-month commitment period is over, many take jobs elsewhere in the company. This is good for other departments because our CSRs are solidly trained, but the attrition rate in Member Service was higher than we liked, and we frequently struggled to maintain enough experienced staff.
To address this issue, we developed a three-pronged approach: interview training and development for leaders, implementation of hiring software, and a new recruiting process.
---
2016 CX Best Practice Award Winner – CSR Selection – Accenture Business Services for Utilities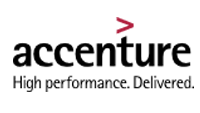 Employee engagement and satisfaction are at the forefront of our minds and are taken into consideration in all that we do. One of the key drivers of employee satisfaction is our employee referral program. Our employees are informed of our hiring needs, and we encourage them to refer their family and friends to apply for open Accenture roles. Our employees know our culture better than anyone else, and they are experts when it comes to providing a realistic picture of the job. As such, our employee referral program is mutually beneficial – the business is provided with skilled candidates, and our employees are left feeling satisfied. Furthermore, our employee referral program compensates our employee's well when a referral is hired on permanently, referral bonus payouts can range from $500-$6,000.
Once we have sourced and prequalified our candidates we invite them to come into our service delivery site to complete an Assessment Day. This approach has proven to be a best hiring practice as it allows our firm to complete up to sixteen face-to-face behavioral styled interviews and candidate multimedia testing in a four-hour window of time. This allows us to maximize our resources for the most efficient outcome. Candidates are scheduled to come in for an interview and meet with two team managers, and our interviewing focuses on competency-based questions, which have been proven to indicate future performance. Additionally, our multimedia testing provides a realistic preview of our CSR roles through utilities related contact center simulations. Our testing is also designed to measure key qualifications such as active listening skills, basic mathematics ability, computer literacy, and customer service expertise.
---
2015 Contact Center FCR Best Practice Award Winner – CSR Hiring Process – Accenture Business Services for Utilities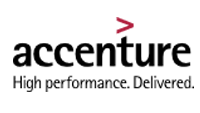 Established in 2003, Accenture Business Services for Utilities Inc. is the world's largest business process outsourcing provider dedicated to utilities. We serve clients across five time zones in multiple languages, and have grown from 1,500 to more than 3,000 employees in just under two years. As utilities adapt to rapid change in regulated and deregulated markets, they're increasingly outsourcing business processes in order to focus on core competencies (i.e., generating, transmitting and distributing power.) To serve this industry need, Accenture Business Services for Utilities Inc. offers business process outsourcing services in four core areas: Customer Care, Finance and Administration, Human Resources, and Technology Services. Accenture Business Services for Utilities Inc. is part of the Accenture group of companies, one of the world's leading management consulting, technology services and outsourcing companies.
Delivering world-class customer care requires a deep understanding of the customer service lifecycle, industry knowledge and business process excellence—and having the right people, with the right skills, to get the job done.
Working for Accenture means being a part of a truly global team. Our employees are empowered to provide high-quality, long-term services for our clients while working with the best people worldwide. Our talented CSRs (Customer Service Representatives) are not only the voice of our company, but also the heart of our culture.
---
2014 Call Center FCR Best Practice Gold Award Winner – CSR Hiring Process – Canadian Tire Financial Services
CTFS is the financial services arm of Canadian Tire. It offers credit, loan, insurance products and services and is the second largest MasterCard issuer in Canada with its Canadian Tire Options® MasterCard. CTFS is a significant contributor to Canadian Tire performance, representing 8% of overall revenues but nearly 25% of profit in 2011. Canadian Tire Options® MasterCard continues the customer loyalty program tradition through the awarding of electronic 'Money' to cardholders when purchases are made at Canadian Tire stores.
At Canadian Tire, delivering consistently high-quality service experiences is a philosophy that is woven into the fabric of the organization's "Customers for Life" culture. Every representative at its award-winning Customer Relationship Contact Center (CRCC) is fully aligned with the mission to delivery world class customer service, and is accountable for first call resolution (FCR) and customer satisfaction.