SQM Group Helped Comcast Communications Achieve:
20
Unique desktop applications consolidated in to one - Einstein.
87%
Believe desktop application helps agents succeed.
91%
Trust the information the desktop application.
Employee Satisfaction Results
Since we know employee engagement and empowerment are ultimately the long-term keys to success, one of our tactics is to conduct an Annual Einstein User Survey. When we surveyed our employees, we had a 12% response rate, and 87% of our agents surveyed believed Einstein is effective at helping them do their job, and 91% of agents trust the information they find in Einstein. We are far from done, but these results allow us to know we are headed in the right direction.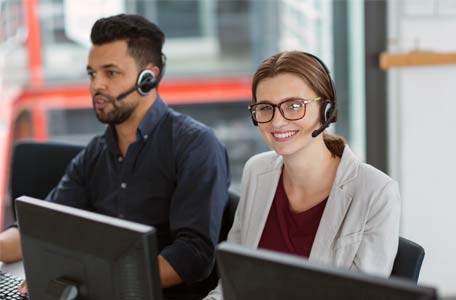 Comcast Company Description
Comcast Corporation (Nasdaq: CMCSA, CMCSK) is a global media and technology company with two primary businesses, Comcast Cable and NBCUniversal. Comcast Cable is the nation's largest video, high-speed Internet, and phone provider to residential customers under the XFINITY brand and provides these services to businesses. NBCUniversal operates news, entertainment, sports cable networks, the NBC and Telemundo broadcast networks, television production operations, television station groups, Universal Pictures, and Universal Parks and Resorts. Visit corporate.comcast.com for more information.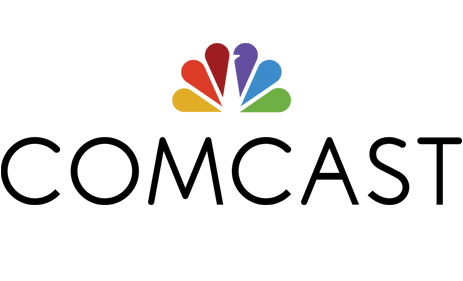 Opportunity Statement
We're using our technology expertise to create innovative products and services for providing service and support for our customers. To that end, we truly believe that you simply can't have a great customer experience without a great employee experience. And since our thousands of employees are our organization's face, they need the right tools and answers at their fingertips to provide a great customer experience. Therefore, the more we invest in our employee solutions, the better we can influence our customers' experience. Because of this fundamental belief, Comcast began a game-changing initiative that will ultimately span more than 5 years: To consolidate more than 20 unique desktop applications into one (1) universal employee application. This approach would allow us to be consistent, simple, smart, and, most importantly, that our employees would love to use it every day. We call our unified desktop application – Einstein.
A Time of Transformation
While the cable industry is well-established, our services and the way people use them have changed more in the last five years than in the past five decades. Moreover, initially, the cable product offering was just a simple video service, but our products and offerings have grown in breadth and complexity to meet our customers' changing needs. This growth and innovation meant that we needed to ensure we had internal systems to both sell and support these products and services. That led to many disparate applications employees had to maneuver between depending upon the type of customer inquiry and the customer's geographic location and the employee. We knew that to achieve our goal of creating a best-in-class universal user interface (UI) would require not only technology innovation and investment. Also, considerable focus on process standardization, governance, and change management to help our employees through this transformation.
Building a Better Solution
As we First contemplated our objectives and business requirements, we vetted existing applications from well-known vendors. It would have been far easier to buy an existing application versus build a custom application nearly from scratch. Still, in the end, all of the off-the-shelf applications we evaluated would have needed significant customization to meet our objectives. So, we decided to build our application: Einstein. At the core of Einstein is the concept that all of the information we present to our employees should be context-driven to the greatest extent possible to be relevant to our employees and customers. This means that, unlike traditional desktop applications that tend to silo functionality into different applications (e.g., a sales application vs. service application vs. knowledge base), we integrate all functions an agent needs to do their job in one universal application. For example, we deliberately do not have a standalone knowledge base.
Instead, it is integrated with customer account information and other tools and information to support customer inquiries. We have expanded the concept of "knowledge" to include ANY information an agent needs to support a customer – not just a help article. And, we firmly believe that with the right solution, a "search" will hopefully be the last thing an employee needs to do because we've effectively presented the information they need when they need it. In this way, we use our knowledge base strategically to save time for both employees and customers.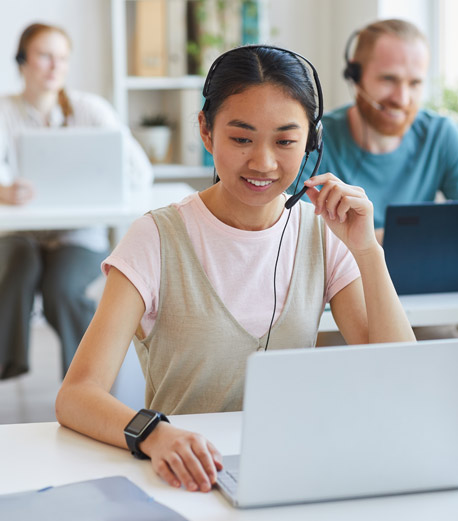 Working Smarter
Beyond that, because of the way we've architected Einstein, we have far more sophistication around intelligence and automation than we've ever had before. For example, we can use correlated information about calls and customer satisfaction to understand which of our troubleshooting process flows are most effective when a customer calls. We can also see which process flows we need to take back to our technology teams for improvement - or where we need to provide more direction to our employees about the next steps. We can also automate specific steps in the process flows, save time, and improve our customers' and employees' experience. This is a great example of leveraging both science and technology to create smarter solutions.
Enabling the Omni-Channel Experience
We also are deliberate about ensuring we are leveraging the same capabilities across all of our internal and external applications and channels. For example, we share Einstein with our technicians so that they can have access to the same information and tools our call center agents do. And we are able to share the same content and information across other support channels. Our website, Comcast.com, shares our same knowledge base as does our Business Class channel. We are leveraging the same content and troubleshooting tools in our new self-service apps like MyAccount as well so that we present consistent answers across all our channels. The integration with our self-service content was very important. By doing this, we provided employees with the ability to email help and support articles from Einstein that reference a link to the page on Comcast.com, thereby driving customer adoption of self-service – another critical goal.
By Employees, For Employees
A large part of our strategy is to manage our internal customer care applications and apply product development management principles, including engaging UI designers and performing usability research and testing. All kinds of practices that you would normally just hear about in external consumer-facing product development, we've applied internally as well. This means that the same teams that have developed our Emmy-winning X1 Guide are now helping to evolve the Einstein UI design to make it even more intuitive for our employees.
We spend a lot of time with our field organization and call center employees to get a feel for what's going on right now. They have so many ideas, and we mine that information and bring forward the ones that will be revolutionary in this space. And we spend a great deal of time with our sales and service channel leadership across the organization to ensure we are building a solution that will deliver on our business's needs - now and in the future. In fact, because employee engagement is such a fundamental part of our solution, our tagline is "Einstein: Designed by and developed exclusively for Comcast Employees."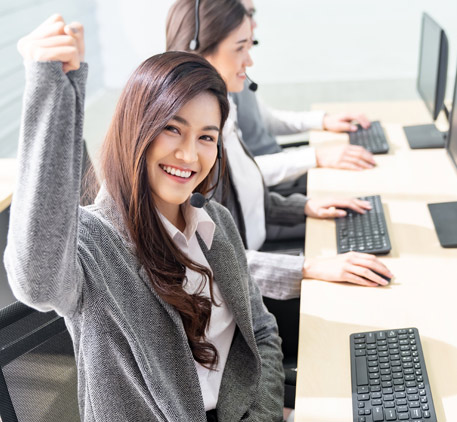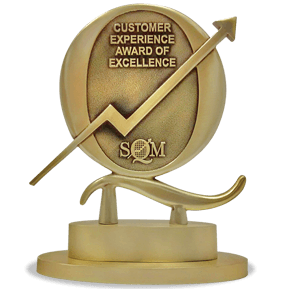 SQM Awards Received
Best Practice - Agent Desktop Applications: 2015, 2016