Follow the CX Leader
"Nobody cares how much you know, until they know how much you care." - Theodore Roosevelt
Since 2003, we've seen the creation and rise of the customer experience (CX) metric and how culture in the contact center world has adapted to include this fundamental initiative by creating CX measurements and including them in their improvement processes.
The definition of CX can be summed up as the experience your customers have with your organization, such as calling your call center, using your website, walking into a store, or connecting by chat or email. CX is not only important to your customers and employees but also to your organization's bottom line. A negative experience can lead to your customers taking their business elsewhere.
For example, SQM's research shows that when a customer resolves their inquiry or problem on the first contact, and uses only one contact channel, only 1% of those customers expressed their intent to defect. When it took repeat contacts to resolve their inquiry or problem, 5% of those customers expressed their intent to defect. However, what is more alarming, when their inquiries or problems were unresolved, 23% of those customers expressed their intent to defect.
Many contact center managers say that internal metrics such as web analytics, service level, hold time, call transfer, call length, channel completion rate, repeat contact, and quality assurance are essential metrics for improving CX. Surprisingly, these metrics are used more commonly than the external Voice of the Customer (VoC) survey metrics for trying to improve CX. Internal metrics can be helpful for improving CX, but SQM's research shows that the metrics that matter the most for improving CX are the external VoC survey metrics. After all, the customer should be the judge of their own experience.
Within every organization that is driven to improve their customer's day to day experiences, there are leaders helping to guide these organizations towards CX excellence. SQM Group often sees that organizations who receive an annual World Class Certification award are made up of these essential leaders. These leaders understand that leadership is not only about knowledge; a CX leader shares the company's CX values and contributes to its long-term growth.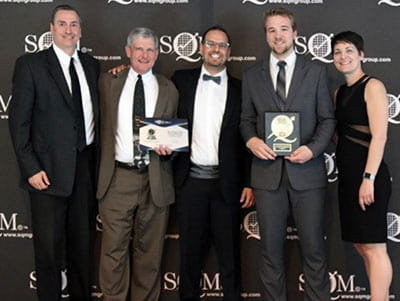 One of these World Class Certified organizations is Security Health Plan (SHP) who continue to improve CX with the help of their team and leaders by listening to the voice of their customers through surveys that SQM Group conducts on their behalf. This year they were awarded by SQM Group with the Highest Customer Service for the Health Care Industry award (2nd year in a row) and certified as World Class (3rd year in a row). Using the voice of their employees, they were also awarded for having World Class Employee Satisfaction. In addition, they won CX Best Practice awards for their Web Self-Service and Continuous Improvement Process. In 2017, they were a runner-up for Best Performing Small- to Mid-Sized Contact Center.
We can learn a lot from the leaders at SHP, whether it be how they change internal processes and technology or empower their teams so they can provide the experience their customers deserve. One of these strong leaders is Ken Baur. Ken has been with SHP for almost 20 years and during that time has risen from a Customer Service Manager to the Director-Member Experience & Contact Center. He is very dedicated to their CX. In 2015, SQM Group recognized his hard work for SHP's customers by awarding him with an FCR Champion Award.
In the following interview, Ken discusses his role, what makes him a great leader, and his continued focus on improving CX at SHP.
Interview with Ken Baur
If you could give any advice to someone striving to be a CX Leader, what would it be?
It's essential you think outside your company's four walls and objectively analyze how you are communicating to your customers. I believe too often companies think their customer understands their business like their employees do. You have to survey your customer and, more importantly, act on the trends and opportunities that present themselves from the data.
What will you remember the most about your experience with SQM?
It transformed our Customer Department into focusing on what our members needed for call resolution. It was a major paradigm shift for us but one that took our service to another level.
What do you believe are the characteristics and actions that you used to get to where you are today?
Fundamentally, I owe a lot to my parents instilling a strong sense of work ethic in me and being respectful to everyone I meet. Also, playing team sports to understand what it takes to be successful in achieving the win and learning those lessons on teamwork. I possess an internal competitive drive to be the best at whatever I am involved in.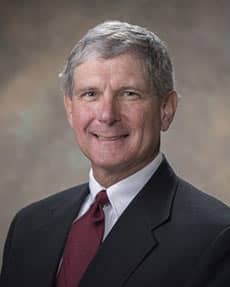 What are you most proud of?
My beautiful wife and two wonderful boys.
What's the biggest risk you've ever taken?
Accepting the Customer Service Manager position at my current employer 20 years ago without any prior insurance experience.
Which one thing do you wish you'd done differently?
Learning about SQM 10 years earlier.
What's the best book you've read this year?
Results That Last by Quint Studer (2nd time, best concept "What we permit, we promote.")
What are your current CX goals?
Achieve for our department and organization the SQM's Best Performing Small- to Mid-Sized Contact Center of the Year award before I retire, and if we are unable, to accept the fact that someone was always better than us but to appreciate the success of trying.
What are you doing to ensure you continue to grow and develop as a CX leader?
At work, always think like a customer instead of an employee, influence decisions that assist our members to better understand their healthcare benefits, and provide the type of service that is world class as determined by the VoC.
In what specific ways do you motivate your team to be CX driven?
Demonstrate and lead by the following quote: "Nobody cares how much you know, until they know how much you care." Theodore Roosevelt, 26th U.S. President.
How would you describe your leadership style?
Situational; depends on what needs to get done or what skills are required to deal with the issue.
How do you or other leaders in your organization communicate your CX goals and initiatives?
Service Excellence – Advancing our CX is one of four strategic organizational goals. There are cross functional teams assigned to complete various tasks throughout the year to achieve service metrics that are tied to the goal.
How do you encourage others in your organization to communicate the customer experience goals and initiatives?
Always tie it back to a personal situation with a question, "How would your parents or spouse understand information, decisions, or initiatives being planned?"
How do you help a new employee understand the CX culture of your organization?
Creating a department culture where everyone is respected and appreciated from the moment we interview to their orientation. It costs nothing to be nice.
What is one characteristic that you believe every leader should possess?
A realistic and honest self-awareness of your leadership strengths and areas of opportunity.
What is the biggest challenge facing CX leaders today?
Don't rest on your laurels; someone is always trying to catch up.
What is one mistake you witness leaders making more frequently than others?
A lack of trusting their staff to take on more responsibilities.
What are a few resources you would recommend to someone looking to gain insight into becoming a better leader?
Read various leadership books, take additional seminars to sharpen or learn new skills, ask a lot of clarifying questions, and never send an emotional email until the next day after reading it over a few more times.
What advice would you give someone going into a leadership position for the first time?
Keep an open mind, understand it isn't going to be what you thought it would be, trust your gut (you were promoted into the position because someone believed in your ability), and have a mentor or trusted confidant to share your trials and tribulations with. A little venting or what I call 'cleansing of the soul' is good from time to time.
Can you name a person who has had a tremendous impact on you as a leader? Maybe someone who has been a mentor to you? Why and how did this person impact your life?
Barb Johnson, who hired me at SHP and was my direct supervisor; she was always able to take every managerial situation and make me understand how it could improve my leadership skills. The lesson realized was anything that doesn't break you makes you stronger. Her support was immeasurable in helping me get to where I am today.
What phrase or motto resonates with you most about CX?
"People don't always remember what you say or even what you do, but they always remember how you made them feel." Maya Angelou
Looking back on your journey and knowing what you know now, what is one piece of advice you would have given yourself along the way?
Tone down my competitiveness and desire to win in dealing with conflict. Think in terms of shared collaboration – win/win.