How to Collect Customer Feedback?
Below are the eight best ways to collect customer feedback for call centers. The customer feedback methods are not ranked for importance. However, it is common for top-performing call centers for customer service delivery to use all eight best ways to collect customer feedback.
Post-Contact Survey (e.g., phone, email & online)
A post-contact survey is conducted after a customer interaction using a touchpoint (e.g., call center, email, IVR, chat, and website) to capture customer feedback. Post-contact surveys are triggered (within one day) after using a touchpoint. For example, once an interaction ends, a customer is invited to complete a post-call phone, email, or online survey to determine if their interaction was resolved on the first call, satisfaction, and opportunities to improve CX.
Call centers use a post-call survey to gather customer feedback, analyze the collected data to assess CX performance, and report it to help improve their service delivery. Furthermore, using post-call survey data and feedback is a best practice for determining agent Csat delivery and coaching them to provide great customer service.
Post-call surveying methods remain popular for assessing CX performance and opportunities for improving CX. However, they are viewed as one of the most costly methods for collecting customer feedback, and customer fatigue can be an issue.
Furthermore, many call centers still use post-call survey data and feedback for agent coaching and accountability. In addition, post-call surveys are used to ask callers specific questions about their interaction with the call center experience and provide the following CX insights:
First Call Resolution
Customer Satisfaction
Call Center CX Greatness
Agent's Ability to Resolve Calls
Interactional NPS
Root Causes for non-FCR
Repeat Call Reasons
Opportunities to Improve CX
Agent Ask Customer
An agent asking the customer about their experience entails them using a call resolution question at the end of a call. The two typical call resolution options are, "Did I resolve the reason for your call today?" or "Did I give you clear next steps to resolve your call?"
In many cases, call centers set a target that the agent asks the customer on 90% of their calls, "Did I resolve the reason for your call today?" and for 10% of their calls, the agent asks, "Did I give you clear next steps to resolve your call?" Some agents are uncomfortable asking customers these questions.
Many call centers use speech analytics or QA monitoring to measure if the agent asked the customer a call resolution question. This method can inflate FCR and call resolution because the customer can be reluctant to be candid about answering the call resolution question to the agent they are speaking to about their call reason. However, this method can help motivate an agent to go the extra mile to resolve a customer's call.
Speech Analytics
Speech analytics uses audio recordings and analyzes that data to transcribe for relevant and meaningful customer experience intelligence. Put simply, speech analytics software takes customer recordings and transcribes them into text for analysis.
Speech analytics helps call centers assess their agent's quality assurance by evaluating all or most calls and automatically scoring calls for compliance and CX performance. Furthermore, speech analytics can help identify CX improvement opportunities and service recovery.
Your quality assurance (QA) can be improved using the insights you glean from speech analytics, and agents will have a less biased QA score for their performance. However, speech analytics is not a substitute for post-call surveying because it does not capture the customer satisfaction of their experience as effectively as a customer survey.
Social Media & Review Sites
Your customers often share their experience using your call center, products, and services via social media and review sites. As a result, most companies understand the importance of acquiring online customer reviews for their business to help them with revenue growth. According to a HubSpot Research survey, 1/3 of respondents said review sites played an essential role in their purchasing decision-making process.
For social media and review sites, negative or positive customer feedback provide a call center with an opportunity to improve CX and provide service recovery. In addition, customer feedback allows employees insights into where your call center and the company are failing to meet customer needs and can help remove common roadblocks in the customer journey.
Customer Quality Assurance
Many call centers include the call resolution metric in their QA form and practices to determine call resolution performance. This method can help motivate an agent to go the extra mile to resolve a customer's call. However, this method can inflate call resolution performance. SQM has found that QA evaluators tend to be easier graders than customers when determining if the call is resolved.
However, a best practice is to include call resolution and Csat survey results in what SQM calls a customer quality assurance form. This approach makes the QA process much more impactful for improving service and cost because it utilizes customer feedback. For example, customer quality assurance combines call compliance metrics, judged by a QA evaluator, and service quality metrics, judged by a customer via a post-call or email customer survey for assessing the same call.
Based on conducting hundreds of QA case studies with leading North American call centers, SQM's research shows that a whopping 81% of agents' had no Csat, FCR, or call resolution improvement resulting from traditional QA evaluations. The low correlation between traditional QA and FCR ratings is because the customer is not the judge of whether FCR or call resolution took place. Conversely, over 70% of call centers improve FCR and Csat using the CQA approach.
Operational Data
Operational data is available via ACD, case management, assisted calls, and CRM software and are used to analyze whether the customer's call was resolved on the first call and CX. One of the main advantages of using an ACD, case management, or CRM system is that the call center can measure FCR and manage CX using big data (e.g., all calls).
Furthermore, most call centers already have operational data from ACD, case management, assisted calls, and CRM sources, so it is a low-cost FCR and CX measurement method. However, it is common for case management and CRM that the agent determines if the call is resolved or the case is closed, and as a result, this internal method can be prone to agent manipulation. Similar to other internal FCR measurement methods (e.g., ACD), case management and CRM methods can substantially overstate FCR.
Although, utilizing operational data can provide tremendous insights for improving CX. For example, calls that require agents to ask for help from helpdesk agents can be tagged for identifying areas where agents need more coaching and training to improve their CX performance.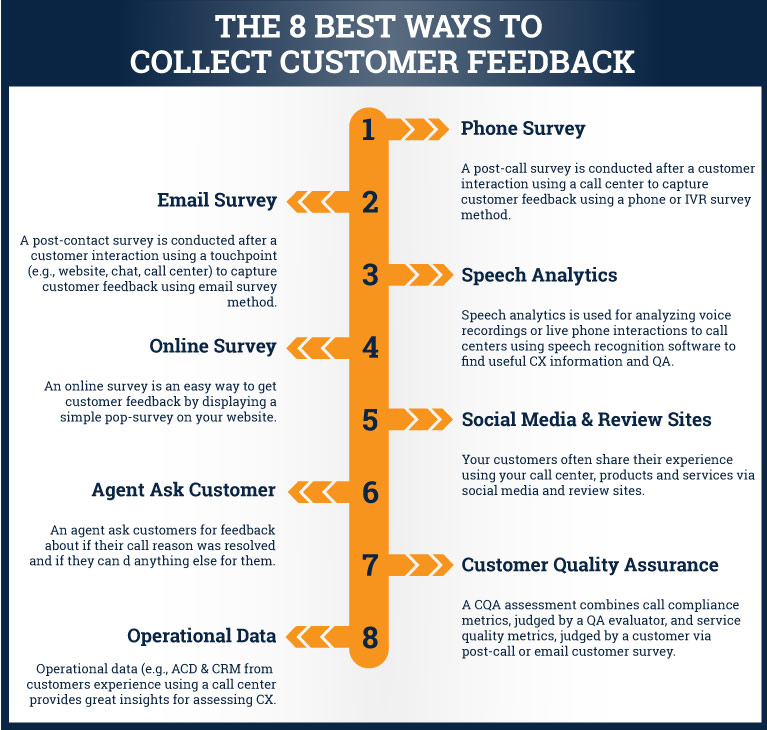 Quick Related Links
First Call Resolution Comprehensive Guide Customer Satisfaction Comprehensive Guide Top 10 CX Questions Top 10 CX Metrics VoC Closed-loop Good to Great Customer Service