Choosing the Right QA Vendor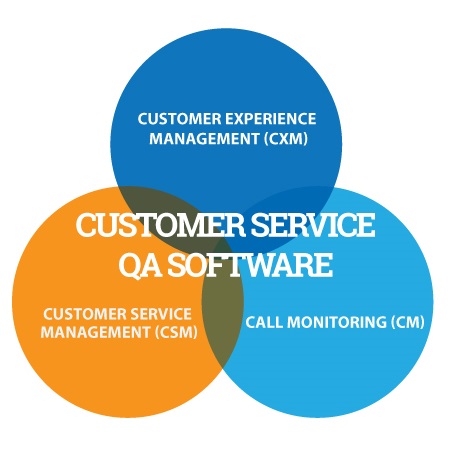 Deciding on the best fit for customer service and quality assurance (QA) software can be complicated if you do not know the right questions to ask potential vendors. In addition, when choosing a QA vendor, most call centers are concerned with the software solution's features and benefits.
There are many names used to describe customer service and QA software. Customer service management (CSM), call monitoring (CM), and customer experience management (CXM) is the most common names to describe CX software.
Furthermore, call centers also want to know what, how, when, and who to evaluate using the CSM or CM software. In addition, they are concerned with the price, the budget required for the number of agents, and the decision to use a cloud-based or on-premise-based software solution.
When choosing a customer service QA vendor, all the above considerations are worth pondering. However, other questions would help you choose the best customer service QA software solution for your call center. So let's now look at 15 questions to ask vendors.
1. How does the software vendor trial work?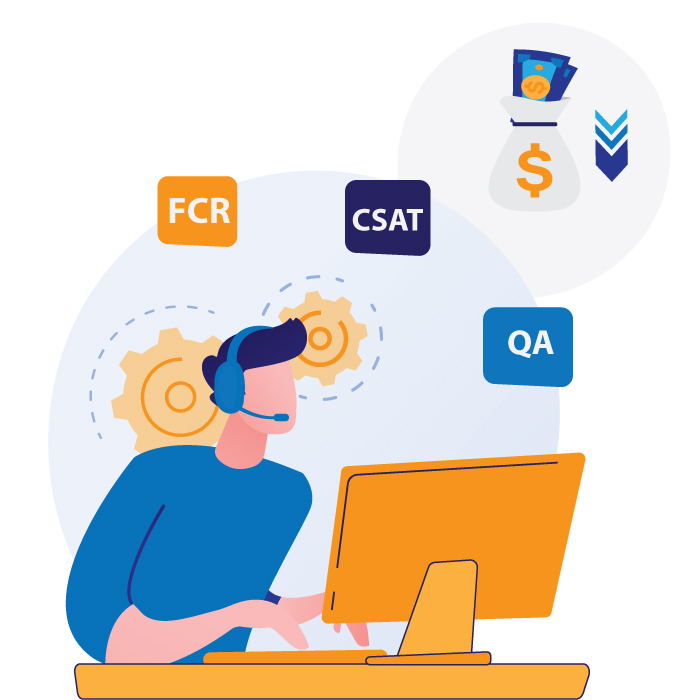 Most Software as a Service (SaaS) provides a free or low-cost trial. Call center managers often go through a free software demo before deciding to do a software trial. Before you work with the SaaS vendor to set up your trial, select a list of technical and functional requirements you need to test. In addition, this is a good practice for determining if the software will meet your specific call center needs.
Software trial periods can range anywhere from 15 to 90 days. In most cases, SaaS vendors do not require a contract for a trial. How much vendor and call center resources are required for the software trial needs to be understood. Most importantly, you will need to define metric success criteria (e.g., FCR, Csat, and QA) and test feature requirements for determining a successful software trial. Then, based on your software requirements and success criteria, you will need to invest time in testing the software to decide whether or not it meets your call center needs.
2. What is the software onboarding process?
Onboarding occurs when a customer decides to trial or purchase new software and is a fully set up user, which means they know precisely how to extract the most value from the software's features. User onboarding is essential in software adoption because customers, agents, supervisors, and analysts form their first impression of a product.
Use a customer onboarding process flowchart. An effective onboarding process will help create an excellent onboarding software user experience. The following onboarding tips will require information from every point of contact with your software users. For example, it is common for the customer onboarding process to include a welcome letter, greeting message, software setup, feature callouts, online learning, interactive walk-throughs, routine check-ins, and celebrations.
3. Does the software vendor use control groups in A/B testing for the trial?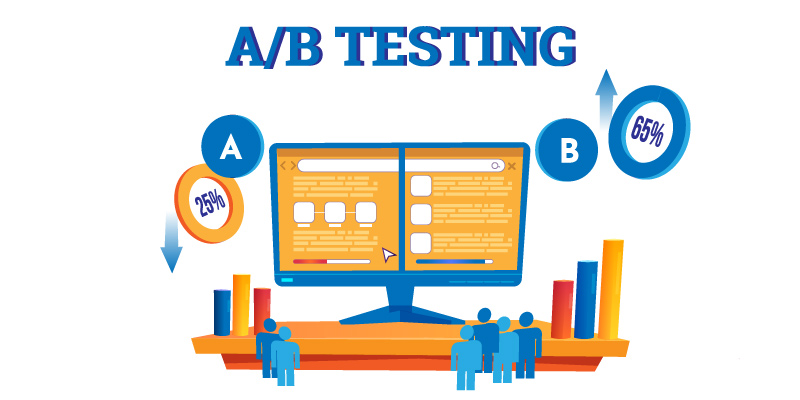 An A/B test can be used to compare two groups to determine if the software helped improve CX (e.g., FCR, Csat). For example, an A/B test could include a control group (A) that is not aware they are involved in evaluating the effectiveness of the software and a test group (B) that is engaged in learning and using the software. If the software is effective, agents FCR and Csat improvement should be higher for test group (B).
Any call center seeking a positive software solution for improving call center customer service should use A/B testing that includes a control group. A software trial requires a minimum of 15 agents for each test group. For example, the control group (A) would be 15 agents, and the test group (B) would also have 15 agents involved in the software testing. The control group (A) would not be aware that their performance was being measured, while the test group (B) would have access and training for customer service feedback, QA, coaching, and recognition within the software.
4. What is the software subscription pricing model?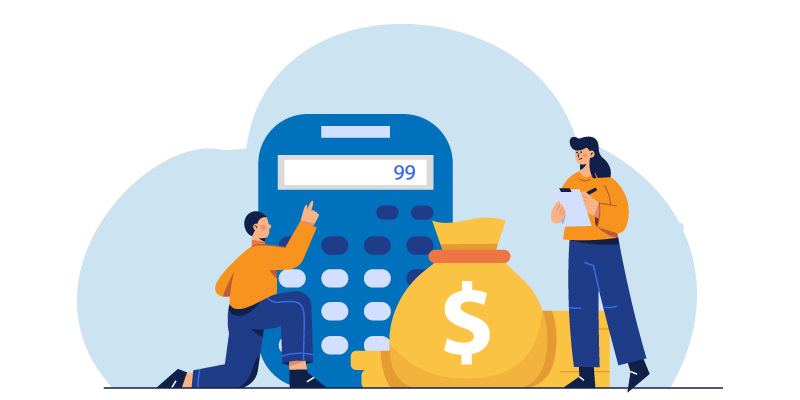 Many SaaS companies offer a per-user subscription pricing model that charges call centers for every software user. Pricing scales based on the number of users, the more users, the more you will be charged. This model is commonly based on per-active user, in which a company is charged for the number of users who used the software in a specific timeframe (e.g., monthly). The charge for per-active users only is a very attractive pricing model for large call centers.
Per-user pricing is the go-to model for most SaaS subscription companies. Per-user pricing is straightforward for potential SaaS buyers to understand, simplifying the sales process. However, charging for each new user does have downsides for call centers. For example, what if a new user does not need or seldom uses the software.
5. Are you aware of all the charges?
Most software vendors charge for setup, and in some cases, they also charge for license fees. Make sure you ask the software vendor if there is a setup charge before you start using the software to avoid any charge surprises.
Also, software vendors will have setup, licenses, maintenance, and user charges in the contract that you will need to review to ensure no surprises. Furthermore, most contracts include termination of the agreement information, notification time required, and exit charges. Before signing the agreement, confirm your understanding that the charges are the same as the software vendor.
6. How do agent QA, coaching, and recognition features work?
A key question for a vendor is whether the software features measure CX, QA, coach, reward agent, and supervisor customer service delivery. It is vital to understand what are the customer survey quota requirements. For example, will the monthly agent quota be 5 or 10 post-call surveys? Understanding survey methods that can be used (e.g., phone, email, IVR, website pop-up, or a mixture of different methods) and how they will be connected to QA, coaching, and recognition will be vital.
Understand how the CSM software capabilities use post-call surveys and QA data to coach agents to improve customer service delivery. For example, does the software combine survey and QA data for the same call to assist supervisors in coaching agents to enhance CX. Determine how the CSM software capabilities recognize agents for delivering great customer service. For example, do agents get recognized for high Csat using a debit card for instant gratification in real-time or some other recognition method? It is helpful to know how the information is reported. For example, will agents and supervisors have access to dashboard reporting? How do FCR, Csat, and QA data get reported? Is it easy to change metrics or track agent and supervisor accountability?
7. From a high-level perspective, describe your CSM software?
As the old saying goes, you should be able to explain what your software does in a 'one-minute elevator pitch." For example, mySQM™ customer service QA software empowers, recognizes, and engages agents by providing them real-time CX feedback, quality assurance, coaching, and recognition to deliver great CX.
We all know the devil is in the details. However, it would be best if you communicated to the stakeholders quickly (e.g., agents to the CEO) the software's purpose and the results of using it. There are so many call center software options and limited resources; therefore, it is essential to quickly determine if the CSM software vendor would align with your call center goals or does what they say it will.
8. How much time and resources does it take to set up the software?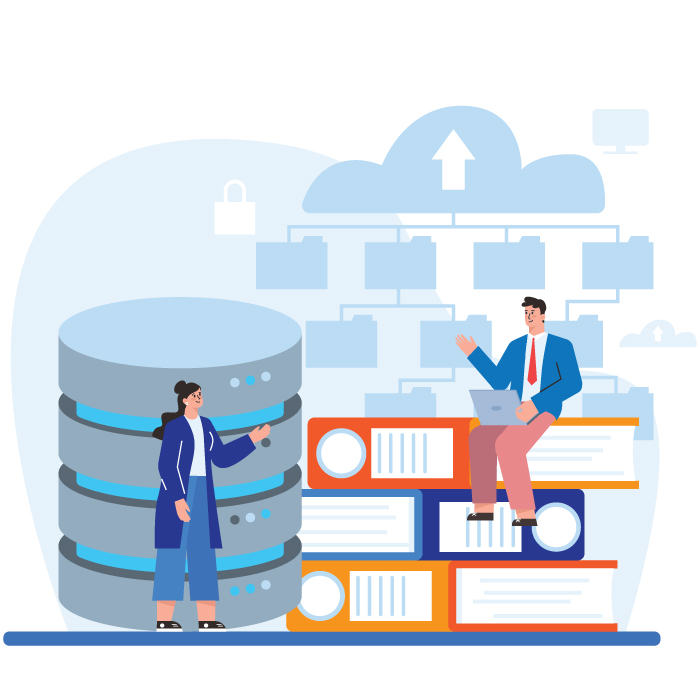 One of the main pros of using a cloud-based software solution is it is easier and quicker to set up. As a result, your IT department will have less to do for the software setup. However, IT involvement will be required to send the CSM vendor call list to conduct post-call surveys.
Furthermore, the CSM vendor will need to work with a call center's project manager and analyst to set up the software. It's doubtful that a CSM vendor offers a self-service customer service QA setup option. For a software trial using a standardized customer service QA option (e.g., a typical customer survey and QA evaluation form), it is common for the project and analyst team members to invest 5 to 10 hours to set up the software. Training for users (e.g., agents, supervisors) typically requires 1 to 2 hours using a combination of e-learning and video call conference training.
9. What are the reporting and analytic tools capabilities?
Listed below are a few questions to consider when choosing a CSM vendor:
Can all post-call surveys (e.g., phone, IVR, email) and internal data (e.g., QA and call list) be stored in one place to conduct a comprehensive analysis and reporting of CX?
Does the CSM software provide comprehensive data visualization (e.g., FCR, Csat, NPS, cost, AHT, QA, etc.) from the agent to the call center level reports?
Does the CSM efficiently conduct repeat call root cause analysis through a sophisticated repeat call tagging system?
Does the CSM software benchmark your performance from the agent to the call center level against average and world-class CX performers?
Does the CSM have a VoC Closed-loop process to identify, develop, check and act on customer service improvement opportunities?
Does the CSM software provide data analytics for assessing performance and identifying service and cost improvement opportunities from the agent to the call center level?
Do the preconfigured reports evaluate performance and provide targeted opportunities for FCR, Csat, NPS, and cost improvement? Also, can data be analyzed through an advanced pivot table functionality?
Does the CSM allow you to easily customize many features, including the home page, reporting, data filters, access levels, real-time notifications, and metrics?
Does the CSM have the ability to use structured data (e.g., FCR rating, Csat, and QA score) and unstructured information (e.g., open-ended survey questions, call recording text)? Will analysts need to be fully trained in analyzing and reporting quantitative and qualitative data?
How will FCR, Csat, and QA data get reported? For example, will agents, supervisors, or leaders access dashboard reporting?
10. Is the software user-friendly for agents, supervisors, and analysts?
When considering CSM software, finding out how user-friendly it is for agents, supervisors, and analysts to use is essential. A user-friendly CSM software requires quick access and is intuitive for employees to use features. Furthermore, the CSM software needs to be well organized to make it easy for agents to find and use the information. The demo and trial process is an excellent opportunity to assess if the CSM software is user-friendly for agents, supervisors, and analysts.
Also, user-friendliness can be assessed by how much training time is required for the agents to feel comfortable using the CSM software. For example, if the training for the employees takes a long time, that could result from a non-user-friendly CSM software design. If the CSM software is not user-friendly, it could negatively impact CX using the call center.
11. Does the software scale up or down-based call center needs?
Historically, on-premise or legacy software applications are still used in call centers. They work, but in many cases, they struggle to cope with ever-changing user needs and marketplace changes. As a result, scalability tends to surface in conversations about cloud-based software solutions. A good question you can ask a potential CSM vendor is how they can help you scale up or down to meet your needs.
It is essential that a CSM vendor supports scalability and can adapt quickly to your call center's business needs. Cloud-based call center software allows companies to carry out more agile business operations. That scalability has become vital to your call center providing excellent customer service efficiently. Unfortunately, a call center's ability to quickly scale up and down operations is often challenging to obtain.
12. How easy is adding new users (e.g., agents, supervisors, and analysts)?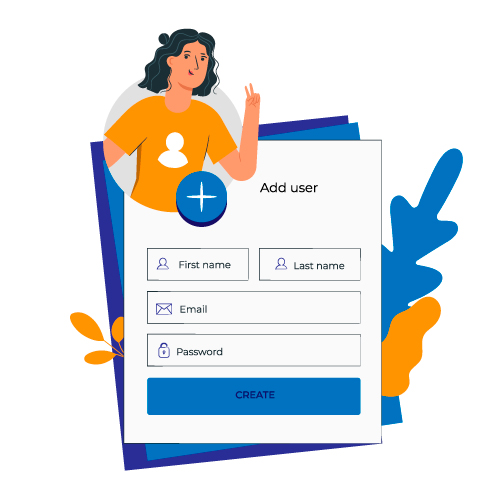 SQM Group's research shows that the current agent turnover rate of 35% is the highest turnover percentage we have ever measured in over 25 years of benchmarking this metric. Given the high agent turnover and changes in the company's business needs, a call center must remove and add agent users without the support of the IT department.
Adding users (e.g., agents, supervisors, and analysts) should be as easy as you adding a name to your cell phone or having it automatically add or remove names based using an API or similar process. It is essential to check out the CSM vendor's capabilities for adding or removing employees from the CSM tool.
13. What is the software training and support?
Most vendors will estimate how much time will be required to train agents, supervisors, and analysts on how to use their software tools. However, it could be significantly different from the user's experience. Therefore, you should seek user feedback at the beginning of the software implementation. Understanding how much time is required to train users is vital to successfully implementing the software. Many software vendors have training costs included in a trial or setup and treat it as a separate fee-to-user cost.
Ask the software vendor what training and support they provide to different user groups (e.g., agents, supervisors, and analysts) for onboarding and dealing with issues. In addition, you need to ask a software vendor if additional training or support is required and what the costs would be. Finally, asking about e-learning, helpdesk, video call, and on-site training capabilities is vital.
14. How does the software push notification for excellent or poor CX work?
Ask the CSM software vendor if real-time notifications can be customized so you can act quickly to improve customer service. For example, can an agent, supervisor, or escalation rep receive real-time service recovery notifications so that you can act quickly on customer complaints? In addition, can users see notifications that have not been followed up to take the necessary action to provide service recovery?
Furthermore, it's helpful to ask a CSM software vendor if an agent can receive real-time notifications about world-class Csat interactions so you can recognize great agent service delivery. For example, can the CSM software vendor tool provide real-time financial or award point notifications based on a high post-call survey or QA results?
15. What are the software reviews for the customer service/QA software?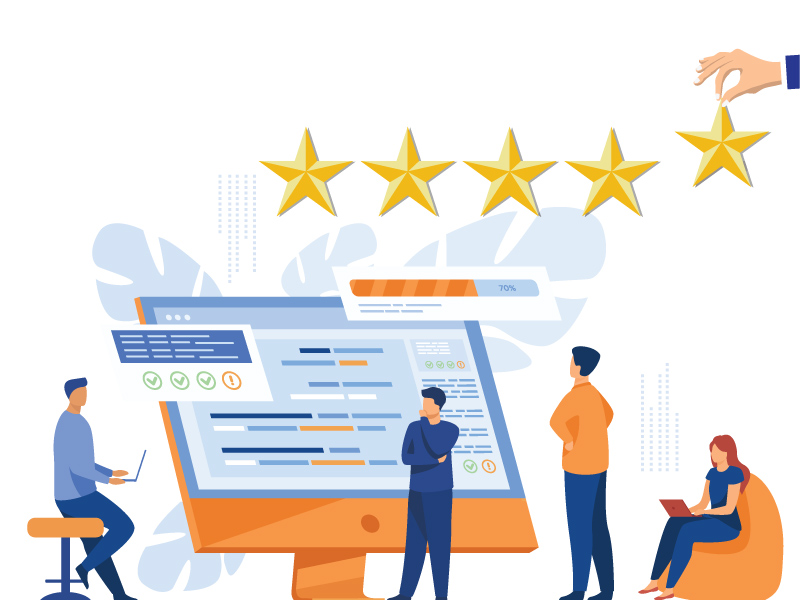 It's helpful to browse through user software reviews and learn the pros and cons of customer service QA you are considering purchasing. However, do not rely on the company's website to give a realistic evaluation of the pros and cons of the customer service software. There is a chance they will downplay the cons and boost up the pros. Fortunately, there is no shortage of CSM software availability, so you will have many software options to decide on for a trial or purchase.
Knowing what is essential to your call center is critical to getting CSM software that will help you improve customer service and lower operating costs. The bottom line is that comparing each CSM software vendor's features and prices is helpful and reading many software reviews before committing to a specific CSM software vendor. However, if the software is new or the vendor has limited exposure to software review sites, using review sites to help choose a vendor might not be helpful. However, in most cases, software review sights can help determine a software vendor solution.
Quick Related Links
mySQM™ Customer Service QA Software Software Standard Features Software Personalized Intelligence Features Software Business Case