What is One Contact Resolution?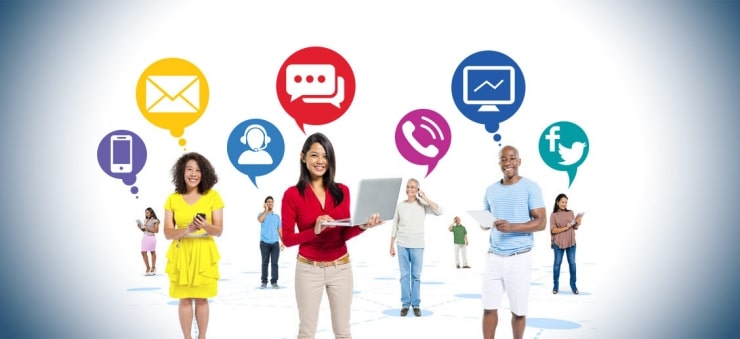 SQM introduces One Contact Resolution (OCR) to the Contact Center Industry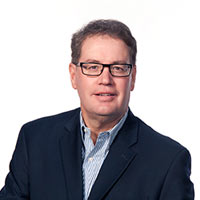 Mike Desmarais,
Founder and CEO, SQM Group
Recently, I hosted a 30-minute webinar to introduce a new metric to the industry, One Contact Resolution (OCR). It was our highest ever attended webinar so I am thrilled with the industry's early reception to our new metric.
What is One Contact Resolution?
OCR is defined as the percentage of customers who resolved their inquiry or problem on their first contact and did not use another contact channel prior to, or after, using the contact center. A simple way to think about this is 'one contact – one channel.'
To our knowledge, SQM is the only company that measures OCR using the voice of the customer and we are bringing important thought leadership to the industry. I invite you to listen to our recording on measuring, managing and improving OCR.
In the webinar, I covered the following topics:
Customer expectations when they contact an organization
How to define and measure OCR
The benefits of using the OCR metric
The differences between OCR and FCR
Who should own the OCR metric
The number of contact channels customers really use to resolve the same inquiry
OCR and FCR performance rating differences
Customer satisfaction impact when two channels are used
The business case for measuring OCR
Following the webinar we had some great questions from the audience:
What percentage of consumers prefer self-service over calling the contact center?
As I mentioned in the webinar, it is the consumer's default setting to go to a self-service channel before calling. Our data on this would suggest that right now about 50% of consumers will go to a self-service channel first and the other 50% will call. However, that proportion continues to grow in favor of self-service.
Why does the OCR survey need to be completed in one business day?
Essential to the accuracy of the customer survey is the fact that the survey is conducted on a random sampling basis and also within one day of the customer's experience. These two elements are critical to the SQM methodology for surveying for the following reasons:
A random sample of calls ensures that the sample is representative of the contact center's call volume and thus the KPI's such as OCR, FCR, and Csat, are an accurate reflection of your contact center.
The reason we always conduct the survey within 24 hours is so that the customer's recollection of the details of the contact experience is still fresh in their minds.
A post-contact survey is important to use to measure OCR because it is the customer's opinion that matters most. The customer is the only one that can judge whether they expected their issue to be resolved, and whether it is truly resolved. Be aware that some companies use internal measures as a proxy for the voice of the customer; however, we typically find that internal measures can tend to inflate the measure of OCR by 10% to 20%.
Does the term 'first call' in the OCR definition mean any type of contact (e.g., phone calls, web generated inquiries, chat, social media)?
The short answer is, yes! If the customer expects that any of the contact channels that they use should resolve their issue, then they will count these channels into their responses. If they do not expect an earlier channel to resolve the issue, then they will not count that channel in their response to a survey question on the number of channels used. For example, if the customer accesses the website to look up a phone number, but their expectation is that they need to call the contact center to get their issue resolved, then they will not count the website as a channel used. This is the fundamental reason as to why our numbers show that 20% of customers use multiple channels, whereas there are industry figures that suggest that multi-channel usage is around 60% to 70%. Our numbers are much lower because they are taken from customer survey responses and clearly, if the customer does not expect a channel to resolve their issue then they will not factor that channel into their response.
What is a good OCR rating? How does that compare to FCR ratings?
Our data shows that a world class rating for OCR is 75% and for FCR it is 80%. The world class OCR and FCR standards are based on the top 5% of SQM clients being able to achieve this level of OCR and FCR performance. FCR and OCR are highly correlated. Put differently, when FCR goes up or down, so does OCR. The OCR metric is a more difficult metric to achieve than FCR because it factors in whether the customer used another channel to resolve the same inquiry or problem and FCR does not.
What happens when OCR is not an effective metric because of other external factors?
From a customer's point of view, they do not care! All they care about is that their issue is resolved in one contact. All the back-end stuff is the organization's issue and not the customer's issue. Of course the customer would expend more effort if they are having to use more than one contact to resolve their issue, which shows as lower
customer satisfaction
.
The most important message that I felt came from my webinar was that the industry average for One Contact Resolution is just 59%. This is an alarming number for the industry because it is really saying that 41% of customers have to use multiple contacts to get their issue resolved. That is a rallying cry for the industry to improve performance.