Persona Communication Styles Percentage Distribution Breakdown and the Impact on Csat
Persona Styles represent the communication approach they use in interacting with an agent. The below distribution breakdown indicates that each persona has a significant percentage, which suggests that for an agent to provide great CX and improve Csat, they need to understand each persona's communication style.
The influencer persona communication style (e.g., highly expressive & told the agent the solution they wanted) is 34% and is the highest persona demographic.
Persona Communication Style compact on Csat top box response breakdown is the following:
The analyzer Csat is 73%, and the driver is 76%; these personas can be tougher graders
The influencer is 78%, and the supporter is 80%; these personas can be friendly, collaborative, agreeable, and an easier grader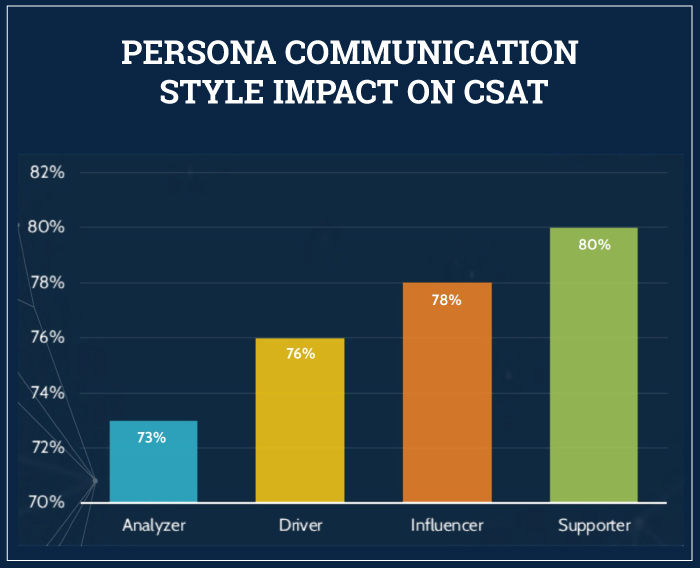 Quick Related Links
First Call Resolution Comprehensive Guide Customer Satisfaction Comprehensive Guide Agent Coaching Customer Quality Assurance VoC Closed-loop Good to Great Customer Service