Top 10 SQM Customer Service Blogs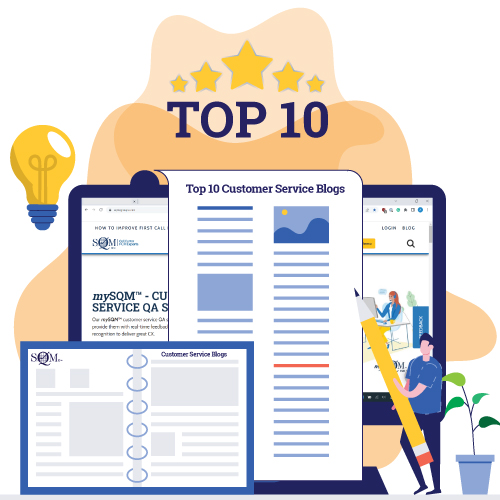 Is there a silver bullet to delivering great call center customer service? Unfortunately, at SQM, we can safely say there is no silver bullet to answer this question. However, call center leaders can enhance their knowledge, skills, and abilities with SQM Group's blogs on the latest research and best practices for delivering great customer service.
SQM call center industry blogs are an excellent way to enhance your thinking and inform you about new call center research, tips, and best practices for delivering superior customer service. SQM blogs are based on benchmarking and tracking customer service performance with over 500 leading North American call centers.
Furthermore, SQM blogs will answer your questions about what people, processes, and technology the highest customer service performing call centers use to deliver great customer service. We recognize that there are a lot of blogs available to read in the marketplace, so to save you time, we have put together our top 10 customer service blogs for you to read.
SQM is considered the best source for call center blogs on First Call Resolution (FCR), customer service and employee experience research, and proven best practices for improving FCR, Customer Satisfaction (Csat), NPS, and cost. At SQM, we have over 70% of our call center clients improve their FCR and Csat year over year using the best practices described in this blog.
Quick Related Links
FCR Comprehensive Guide Csat Comprehensive Guide VoC Performance Management WFH Model Agent Csat Skills CQA Model Standard Operating Procedures Top 10 Call Metrics Call Handling Journey Mapping