An Interview With SQM's Women Leaders
At Service Quality Measurement Group (SQM), we have the honor of working alongside some of the most powerful women leaders in Canadian business. With National Business Women's Week coming to a close, it's a great time to acknowledge the leaders at SQM Group. Just a small sample of the amazing women at SQM include Lara Pow, DBA, President; Andrea Pow, BComm, Senior Vice President of Client Advocacy and Sarah Moffat, Ph.D., Senior Vice President of Research.
Since 1996, SQM has been helping organizations improve their customer and employee experience performance by being a specialist in conducting customer experience research, consulting to improve customer experience, and awarding and certifying organizations/individuals who have demonstrated customer experience excellence.
While we have multiple strong leaders in our business, I only interviewed our three senior leaders. Each is uniquely different, even though Lara and Andrea happen to be sisters. They may look alike, they may be driven, but their personalities are incredibly different. When you put all three of these senior leaders together at SQM, they are an unstoppable force.
---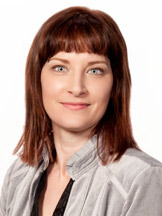 Lara Pow, DBA, President of SQM, has a doctorate in Business Administration and a master's degree in Mathematical Physics. Lara is a member of the Insights Association, American Marketing Association, the American Association for Public Opinion Research, and Women in Research. She has over 15 years of research and analysis experience and has contributed to the research for SQM's books: World Class Call Center, First Call Resolution, FCR Best Practices, and co-authored SQM's most recent books, One Contact Resolution (1st and 2nd editions). Lara oversees all aspects of operations for SQM's two contact centers including finance, technology, data processing, and product development.
Tell me about a project or accomplishment that you consider to be the most significant in your career.
"The most significant accomplishment of my career was achieving my doctorate while working full-time and raising a young child. I started school for my doctorate a month before I found out I was pregnant but decided to continue my education as it was part-time studies, and I was going to take a year of maternity leave. It was definitely hard to come back to work and continue my schooling while raising a baby, but with the support of my husband and my employer, I was able to complete my doctorate in seven years."
How do you motivate yourself and stay motivated?
"I stay motivated by realizing there is always tomorrow. No one is a superstar every day, and if you feel like you didn't do your best today, there is always tomorrow to be your best. Mistakes happen and the key to learning from your mistakes is to not let it get you down and to try to do better next time."
What's the best advice you have received in business?
"It's all about the people. Companies will not prosper without their employees doing their best work. You can have the best technology and processes, but if your people are not happy then it won't help the company."
As a mother, how have you balanced being a mother and a professional? What have you sacrificed (both personally and professionally) at each stage of your career?
"I started my family late in life to focus on my education and career. It can be difficult to balance work and your family. While doing my doctorate, I felt I sacrificed time with my family to get my education done. Luckily, the larger workload for my doctorate occurred when my child was younger, and I could spend more time in the evenings and weekends focusing on my education while he was sleeping."
---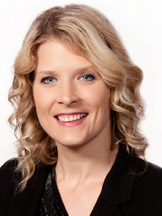 Andrea Pow, BComm, is Senior Vice President of Client Advocacy with SQM Group. She is currently an MBA candidate and has her bachelor's degree in General Business with a focus in Marketing and Organizational Behaviour/Human Resources. Her experience includes research and development of new certification and training programs, developing industry-specific training for organizations, and managing quality assurance control. She brings over 15 years of customer relations, business, and training development experience, and her responsibilities include customer account management and business development.
Who is your role model, and why?
"My role model was a woman I worked for during my first few years of college. She hired me to be a student runner for the continuing education program. She was a program administrator at the college and was very confident, dedicated, intelligent, and a strong-willed woman. I worked with and looked up to her for many years and thought she was a leader that I wanted to emulate. I remember sitting down with her and telling her that I was going to have her job one day. And I did! She was someone who I always looked up to as someone who was successful in a business environment. She was very driven in creating quality programs and expectations for both student experiences and her staff."
What's one of the biggest advances in your industry over the past five years?
"The technology advancements implemented by our clients and consequently information available to customers has increased the complexity of customer interactions and inquiries coming into organizations. Customers are now very educated or savvy when they call into the contact center. As a result, customer experience and measurements of those interactions have changed. The call center industry is not in the same state of business that it was 5 years ago. What I think is interesting is that more organizations are placing different importance on the value and worth of their customer feedback and customer feedback has become more integral over the past few years. Voice of the Customer is no longer a measurement, like an FCR number, it's a mantra. It's an organizational philosophy and strategy to improve customer experience."
What's the best advice you have received in business?
"Follow your gut, be confident, and don't apologize for who you are."
As a mother, how have you balanced being a mother and a professional? What have you sacrificed (both personally and professionally) at each stage of your career?
"I had my children at a young age. My ability to work on my career didn't start until my early 30s. I had to make choices to not work or not choose positions that met my abilities because of the time constraints for the hours that I would have needed to work. I received advice from a woman who started her career later in life too, who told me that sometimes women have to make the choice to put their careers on hold but it's not necessarily a detriment. Be successful when you don't have the same family demands as you did when you were younger. You can have the ability and enjoyment to be able to support your family when they are young and need you when there are time constraints. Then as your family matures and you become less central to the family, then you can put the time and emphasis on your career."
What do you think is the most significant barrier to female leadership?
"I don't think that women have enough leadership from other women or have the encouragement to be leaders. There are very capable women who aren't in a leadership role because they believe they can't do it. They don't have confidence in their ability. They don't consider themselves a leader and cannot get into that role, or be seen in that role, as they themselves don't see themselves in that. If we all could provide encouragement, or demonstrate women in strong roles, that more women can see themselves in a leadership role."
What do you think are the 5 Habits of an Effective Leader?
"Understanding and supporting your staff. You cannot be a leader without supporting the people who are there for you. I don't think it's easy or comes naturally to be that support. You cannot be an effective leader if you don't support your staff or do everything that you can to give your staff the tools and the skills they need and remove the barriers so that they can be successful. If they are successful, then everything else works. Clear communication, being able to talk about your organization's vision and strategy to help move things towards your goal. Passion and love for what you do. If you're not passionate or do not care about what you do, people will feed off that. Admitting to mistakes and having a willingness to learn. You need to gather feedback and support while allowing other people to be a part of the process. You can't do it all; your job is to help people move forward."
What was your dream job as a kid and why?
"My dream job as a kid was to be an astronaut! I wanted to be the 1st woman to land on the moon."
What mantra do you live by?
"Is it wine Wednesday yet?" No, seriously, "Just keep swimming"
---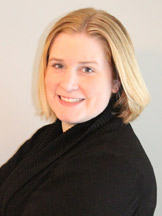 Sarah Moffat, Ph.D., is Senior Vice President of Research with SQM Group. Sarah completed a Ph.D. in Mathematics at the University of British Columbia, with a focus on Analysis and Optimization. Sarah is a member of the Professional Association for Customer Engagement (PACE). She has over 15 years of research experience and her responsibilities include quality assurance, data analysis, customized research, and compliance.
Who is your role model, and why?
"Malala Yousafzai – she is such a strong advocate for education for women and I can only hope to have a fraction of the courage she has shown in her life."
Tell me about a project or accomplishment that you consider to be the most significant in your career.
"In our survey work, we often speak with people who are struggling with hard times. As someone whose life has been impacted by mental illness, I'm very proud to have been involved in implementing policies to direct those people to resources that can help them."
How do you motivate yourself and stay motivated?
"Honestly, I don't always stay motivated, but I try to be forgiving to myself and learn from my mistakes so that I can be better next time."
As a mother, how have you balanced being a mother and a professional? What have you sacrificed (both personally and professionally) at each stage of your career?
"I don't really feel like I've sacrificed much, except for maybe a tidy house. I focus on my family and kids at home and focus on my job at work. Sometimes if one or the other needs more attention then I shift the balance to accommodate and my husband is a great support system on both the career and home side of things."
What was your favorite course in University and why?
"I don't know if I could pick just one, but I loved mathematical analysis and abstract algebra. I also took a great course on environmental risk analysis."
What was your least favorite course at University and why?
"I had no least favorite course – I want to learn everything! Fluid dynamics was perhaps the most challenging."
What was your dream job as a kid and why?
"I wanted to be an author/illustrator because I love being creative and I love to read. In high school and university though, I had some amazing teachers who got me into physics and math which led me to complete a Ph.D. in Mathematics."
What mantra do you live by?
"Increasing happiness by decreasing expectations." I don't expect myself to be a perfect mother or employee, I just try to show up and do the best that I can each day."