A vulnerable customer could be a single parent living on a fixed income who faces financial constraints, limited time, and increased responsibilities. These challenges can make them vulnerable to exploitation and marketing tactics or influence their consumer choices based on convenience rather than cost-effectiveness.
A vulnerable customer could also be a recent college graduate burdened with substantial student loan debt. They are vulnerable because of job insecurity, potentially limited financial literacy, and mental health stress due to their financial circumstances. This vulnerability can lead to difficulties in making informed financial decisions, job exploitation, and susceptibility to marketing tactics influenced by their financial stress.
Both examples above are not typically what people imagine when they hear "vulnerable customer." Typically, people will imagine an older person or someone with cognitive disabilities. This blog aims to destigmatize the term "vulnerable customer" by educating readers on what it really means. It also aims to educate call center agents on how these vulnerable customers should be dealt with.
Vulnerable customers make up between 30-50% of all customers who call a call center. This number is much higher than what most people would expect. Many customers who call a call center are calling because they can't afford the payments or they're inquiring about insurance policies because of health issues they're experiencing. Elderly people also make up a large portion of callers because they aren't comfortable with technological forms of communication.
Businesses and service providers should be considerate of the challenges and unique needs of vulnerable customers when designing products, services, and customer experiences. Providing support and assistance where possible reduces the vulnerability of these customers and improves their overall well-being.
If the call center isn't adequately equipped to handle customer calls in these vulnerable situations, it could potentially harm the company's reputation and, more importantly, negatively affect the customer.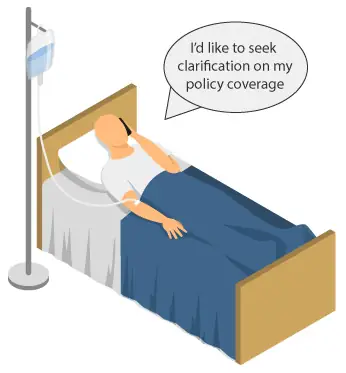 Imagine a scenario where a customer named John, recently injured and in a hospital, seeks clarification on his policy coverage and assistance with medical bills. However, due to long hold times, a lack of empathy, inadequate knowledge, and inefficient communication from the call center, John's experience becomes frustrating and anxiety-inducing.
This lack of support leads to negative public perception, a loss of customer trust, and even potential legal consequences for the company, emphasizing the importance of providing compassionate, efficient, and knowledgeable assistance to customers facing critical situations.
However, helping vulnerable customers isn't just about risk mitigation for companies. It's also about increasing employee satisfaction because people like working for companies that treat customers well. Moreover, when companies create products that work for a wider range of consumers, it opens up more chances to sell things. And when customers feel well-cared for, they tend to stick around for a long time, which is excellent for business.