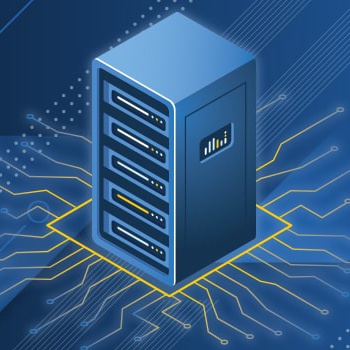 360-Degree Feedback
360-degree feedback captures data from multi-raters (e.g., customers, QA evaluators, and artificial intelligence) and stores it in one software platform.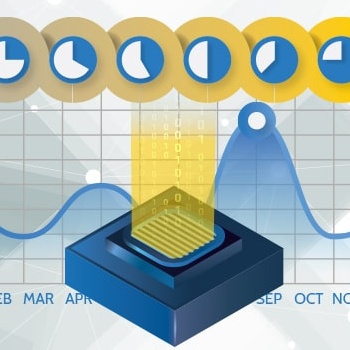 Customer Feedback Loop
The customer feedback loop is a process for identifying areas to improve and implementing new practices that will enhance customer service.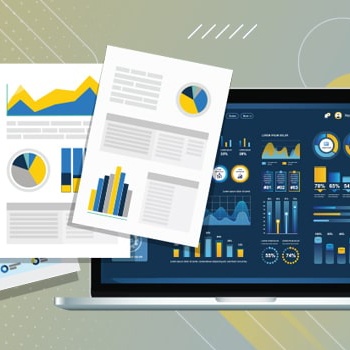 Data Visualization
Great data visualization to quickly understand the graphics and reporting from the agent to the call center level. Powerful widget features.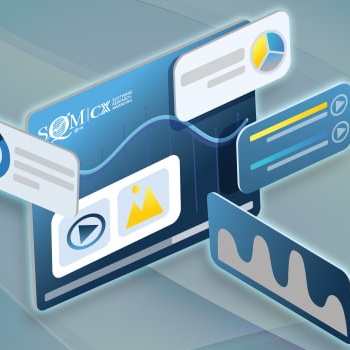 Customizable Dashboard
Our software has a customizable agent dashboard, reports, data filters, access levels, real-time notifications, KPIs, and metrics.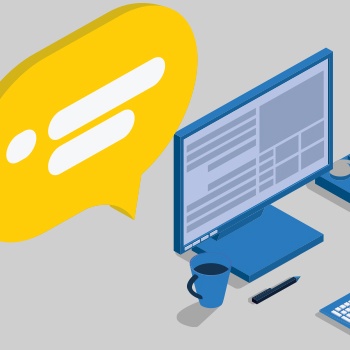 Real-Time Notifications
Pushes real-time notifications about world-class interactions and service recovery opportunities, which can be customized so that you can act quickly to improve FCR and CX.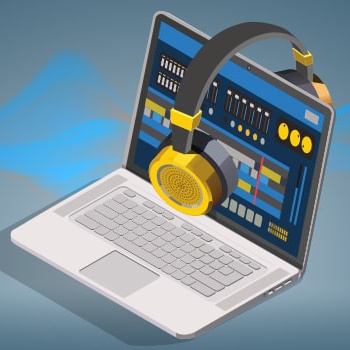 Customer Service Reports
Customer service reports to help discover emerging trends and monitor and optimize CX by providing the right agent coaching and training based on CX tracking and benchmarking report insights.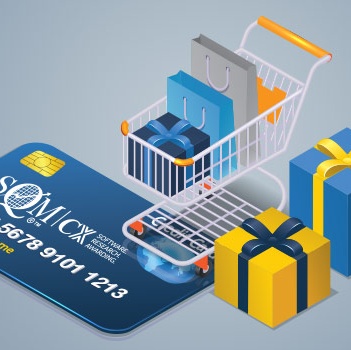 Rewards & Recognition
Award points based on agents VoC performance that is captured in mySQM™ Customer Service QA Software and can be redeemed for cash on an SQM debit card.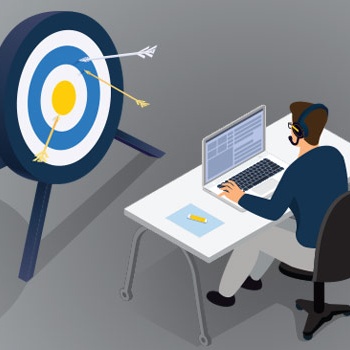 CX Essentials Coaching
Our software uses VoC survey feedback to identify customer persona communication style and provide agent CX performance tracking and individualized coaching opportunities.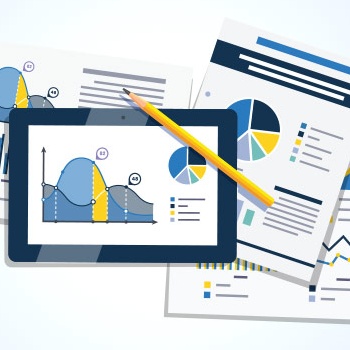 Benchmarking & Ranking
CX benchmarking and ranking data at the agent level is captured and reported in real-time through mySQM™ Customer Service QA software.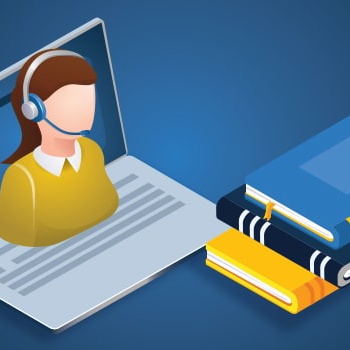 Knowledge Builder
A searchable library of CX Essential soft skills, social styles, and validated best practices from improving and providing great CX.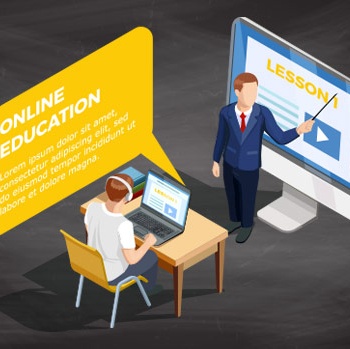 CX Soft Skills e-Learning
Virtual, on-demand and instructor-lead e-learning for CX soft skills modules delivering through our mySQM™ Customer Service QA Software.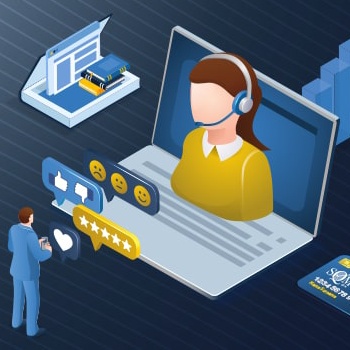 Customer Quality Assurance
A holistic approach to call quality monitoring that uses both the voice of the customer and call compliance information.
mySQM™ Customer Service QA Software Benefits
Reduce Customers At Risk of Defection
Improve Customer Satisfaction
Improve Employee Satisfaction
Why Customers Love mySQM™ Software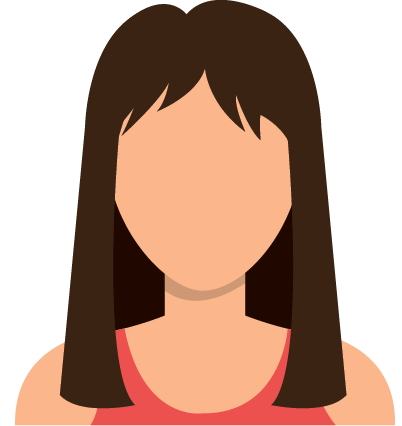 High quality surveying company.
"The customer service we receive from SQM is at an extremely high level. Very friendly, verify timely responses. And they must be a good company because they have a very low turnover rate. We've been working with the same vendor managers for years now."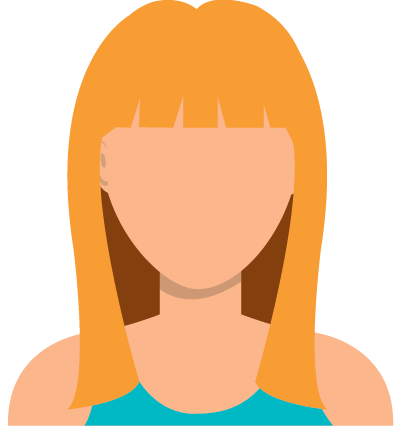 User-friendly interface, strong service team.
"I've worked with several CX research suppliers and would say that the mySQM tool is the best I've worked with so far. Dashboards are easy to set up and customize and it is also quite easy to set up data exports. The team at SQM has been flexible and great to work with."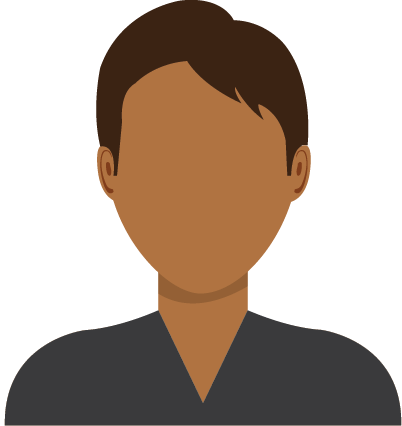 Exceptional service!
"Working with the great folks at SQM I truly feel that they equal my passion and desire to completely satisfy our customers."
Explore our 7-day free demo trial!
See how our customer service QA software platform, built for call center supervisors and agents, effectively monitors and makes it easy to understand performance while reducing the time needed to absorb the data to improve CX.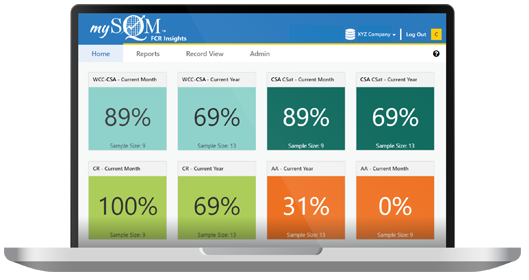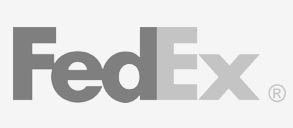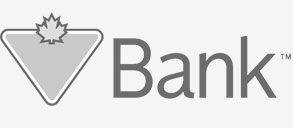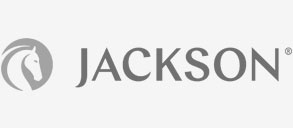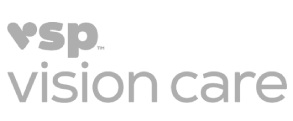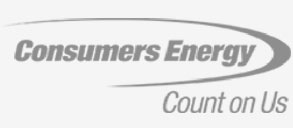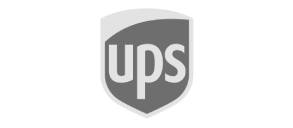 Customer Support Services
When a customer or potential customer engages with a company, their initial point of contact is typically through the call center or other customer support avenues. Since customers often evaluate companies by the quality of their customer support services, developing and maintaining excellent customer support and service should be a priority.
Strengthening employee customer service skills is one of the best ways to improve the customer experience and streamline your call center performance.
Customer service has three important qualities: a people-first attitude, professionalism, and patience.
These three qualities, embraced by call center agents, are the most important qualities for a company to foster and focus on while training employees to handle customer inquiries. They ensure a high level of service and help call center representatives to connect well with customers who need to resolve issues or get answers to questions.
In addition to essential qualities, 10 customer service skills require focus during customer service skills training. They include:
Communication
Empathy
Problem-solving
Technical training and knowledge
Listening
Tenacity
Patience
Resourcefulness
Adaptability
Positive attitude
Some examples of good customer service include quickly solving problems — first call resolution — and providing helpful insight into the features and benefits of products or services. Patience and desire to assist frustrated customers are also high on the list. Keep reading for a customer service definition and examples.
Customer Support Services Example
By definition, customer support provides solutions, advice, and help for customers inquiring about products or services offered by a company. However, high-level customer support goes beyond a simple definition. So, what is good customer service?
A great customer support services example could include a caller who has an issue with a product they purchased from the company. They're frustrated and need a replacement or want to learn how to resolve the issue themselves.
A good customer service team member response is active listening: letting the customer know they understand their issue by repeating the problem in different words to ensure they understand and the customer feels heard. Next, they'll offer a solution that meets the customer's needs.
In contrast, poor customer service can alienate customers seeking solutions. Not listening to the customer, failing to provide complete details of the customer's product or service, or neglecting to disclose helpful information are just a few examples. Consider the skills a call center employee needs to provide great customer service:
Caring, empathetic, and patient throughout the experience. The goal is to ensure the caller feels heard and knows the company is invested in their experience.
Rectifying any negative encounter with a product or service, carefully listening to the caller, clearly stating their issue, and providing a satisfactory remedy.
Helping a customer resolve an issue entirely in a single call, offering them insight, letting them know what to expect, and empathizing with their inconvenience.
Understand the customer's concerns and needs, then give them solid and accurate descriptions of each with options.
Customer service reviews can also provide a sense of trust with other potential customers. To earn a good customer service review, the customer must have a good experience with a brand. In addition, it must be positive enough to prompt them to inform the public and help build the company's reputation.
Customer Support Center
Focusing your attention on your call center support services is an effective way to grow your reputation and customer base. Customer support quality assurance for call centers is essential for establishing an effective support center solution for the call center agent and customers and fostering your service culture.
The customer support center should handle each call with the tools and insight provided during training. At the same time, representatives need to use their personal knowledge and insight gained from handling past customer calls effectively.
If your call center isn't operating as well as it could, it's easy to implement a customer service solution by teaming up with a SaaS provider that offers call center quality assurance. This option enables you to tailor the experience to your specific market and set goals that allow you to grow and thrive progressively.
A top software solution provided by SQM Group offers the tools, insight, and knowledge necessary to tweak employee performance and develop solid customer support center teams who understand how to effectively solve customer issues.
Customer Service Representative Skills
The first step to assuring your customers connect with qualified customer service call center reps is to ensure each person has customer service soft skills already established. These skills are listening, problem-solving, communication, and compassion.
Additionally, hard skills for customer service can be developed and built on that foundation to help create well-trained and well-informed employees who can quickly and accurately assist each caller with a high level of satisfaction.
Customer service skills can propel a business to success and ensure you establish a positive presence in your industry. If your customer satisfaction scores are high, you can assume your business is performing well in your sector.
Developing and maintaining high-level customer experience skills is essential, but it also requires time, effort, and expense. When you invest in a modern SaaS, you're not only growing your business but also saving money by retaining and attracting customers. You're also sticking to a budget by choosing affordable, reliable software solutions like those offered by SQM Group.
Gain access to state-of-the-art information and tools that allow each call to flow smoothly. When combined with the agent's personal soft skills and effective training, this approach can provide big results. You'll notice an increase in customer loyalty and better visibility in your market.
In many markets, having an effective customer call center is what makes brands stand out in highly competitive markets. Today's discerning customer wants to know that their business matters, so they choose those brands that put in the time and effort necessary to treat them with integrity and respect.
Customer Service Examples
One example of company customer service that goes above and beyond is establishing a personal connection with the caller. Then, taking the time to hear their issues and provide a fast solution that meets their expectations can mean customer satisfaction and positive company and product reviews.
Another is communicating via chat to make the customer's experience more convenient when they can't speak on the phone — yet completely addressing their inquiry. This solution is effective and addresses customer wait times.
It can also enlighten and educate the customer about the company's offerings. They can point out how it stands out from other potential solutions to help them make an informed purchase through social media, email, and more. There are a few types of customer service. They can include the following.
Self-service
Email
Interactive voice
On-site
Telephone
Web commerce
Social media
These types of customer service should be available for most modern and growing brands. So, what is customer service to you? How can you revamp your current approach to encompass a customer support strategy that offers call center customer service and other methods for problem resolution?
The answer is to team up with an industry leader that provides you with the technology and tools necessary to address every facet of customer service.
Additionally, it will give you the support and features you need while sticking to your budget and relieving old headaches associated with outdated approaches.
Customer Support vs. Customer Service
Understanding the differences between customer support vs. customer service is another important part of streamlining your business. Each has its own function. So, what is customer support?
The customer support teams are the individuals who provide solutions to customer problems after purchase or offer details to solve a problem related to a product. On the other hand, the customer service team provides the solutions and services necessary to address customer inquiries prior to purchase.
However, customer service vs. customer experience involves company representatives providing the customer's immediate needs versus the customer's entire experience with the brand. Customer support is just a single facet of the customer experience. The customer experience encompasses the customer's entire journey with a brand.
In contrast, customer success refers to the customer's journey and produces strategies to progressively improve it on an individual scale and for the company's customer base.
Customer support examples include handling questions or problems with purchasing a product, shipping details, and product issues.
Just as there are many aspects of customer support, service, and experience, there are also many facets of employee skills and training. For example, the difference between customer service and customer service representative is related to the overall company approach vs. the approach of the individual representative.
Qualified customer service representatives can offer high-level customer service with the training and insight to handle each situation effectively. You can get the latest options and resources by connecting with SQM Group, establishing each feature of the customer journey, and improving the customer experience substantially.
Reach Out Today
Companies and brands wanting to grow and establish a foothold in their industries by improving their customer service and support features should contact SQM Group today. Get answers to questions and more details about how you can team up with an industry leader to harness the power of the latest tools and features your customer support and service agents need to provide exceptional customer experiences. Request a demo or contact a team member for more information.