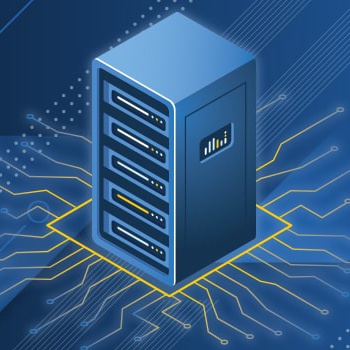 360-Degree Feedback
360-degree feedback captures data from multi-raters (e.g., customers, QA evaluators, and artificial intelligence) and stores it in one software platform.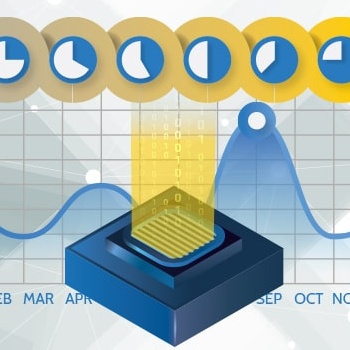 Customer Feedback Loop
The customer feedback loop is a process for identifying areas to improve and implementing new practices that will enhance customer service.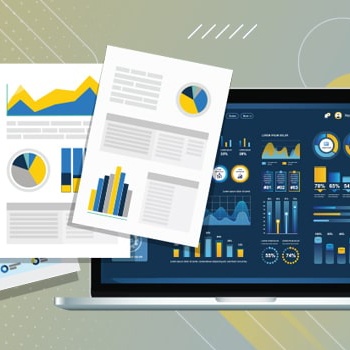 Data Visualization
Great data visualization to quickly understand the graphics and reporting from the agent to the call center level. Powerful widget features.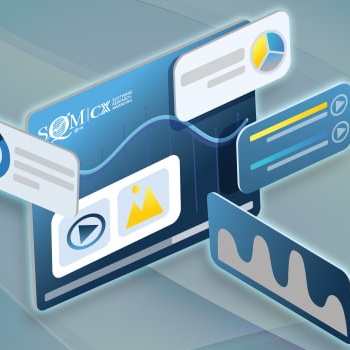 Customizable Dashboard
Our software has a customizable agent dashboard, reports, data filters, access levels, real-time notifications, KPIs, and metrics.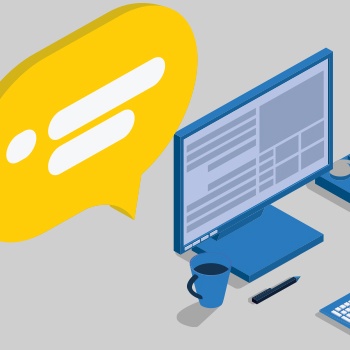 Real-Time Notifications
Pushes real-time notifications about world-class interactions and service recovery opportunities, which can be customized so that you can act quickly to improve FCR and CX.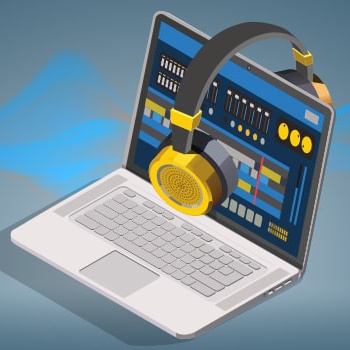 Customer Service Reports
Customer service reports to help discover emerging trends and monitor and optimize CX by providing the right agent coaching and training based on CX tracking and benchmarking report insights.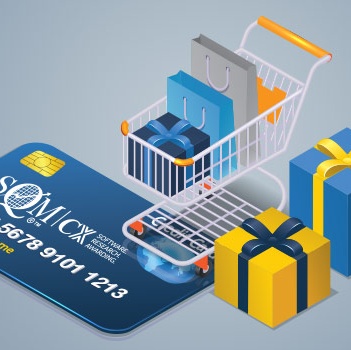 Rewards & Recognition
Award points based on agents VoC performance that is captured in mySQM™ Customer Service QA Software and can be redeemed for cash on an SQM debit card.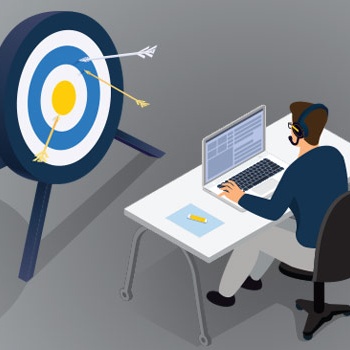 CX Essentials Coaching
Our software uses VoC survey feedback to identify customer persona communication style and provide agent CX performance tracking and individualized coaching opportunities.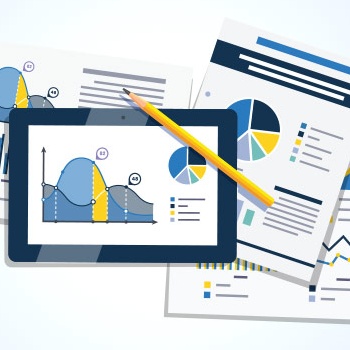 Benchmarking & Ranking
CX benchmarking and ranking data at the agent level is captured and reported in real-time through mySQM™ Customer Service QA software.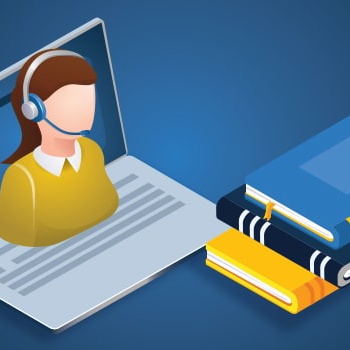 Knowledge Builder
A searchable library of CX Essential soft skills, social styles, and validated best practices from improving and providing great CX.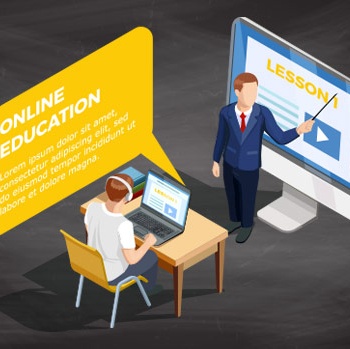 CX Soft Skills e-Learning
Virtual, on-demand and instructor-lead e-learning for CX soft skills modules delivering through our mySQM™ Customer Service QA Software.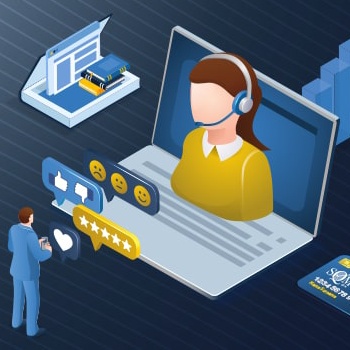 Customer Quality Assurance
A holistic approach to call quality monitoring that uses both the voice of the customer and call compliance information.
mySQM™ Customer Service QA Software Benefits
Reduce Customers At Risk of Defection
Improve Customer Satisfaction
Improve Employee Satisfaction
Why Customers Love mySQM™ Software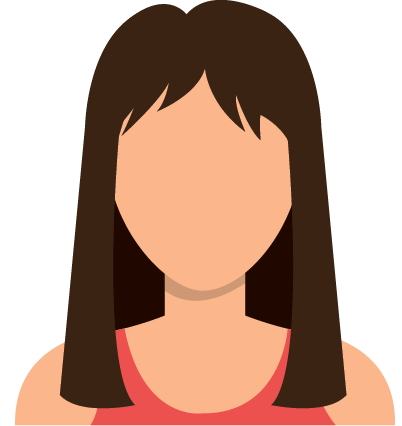 High quality surveying company.
"The customer service we receive from SQM is at an extremely high level. Very friendly, verify timely responses. And they must be a good company because they have a very low turnover rate. We've been working with the same vendor managers for years now."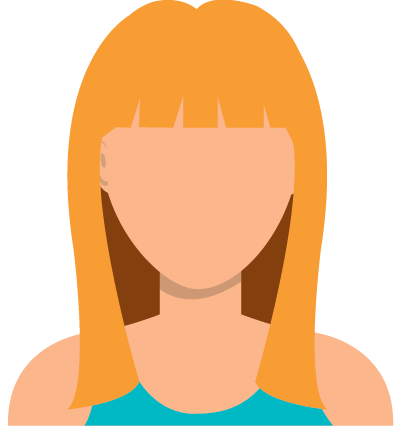 User-friendly interface, strong service team.
"I've worked with several CX research suppliers and would say that the mySQM tool is the best I've worked with so far. Dashboards are easy to set up and customize and it is also quite easy to set up data exports. The team at SQM has been flexible and great to work with."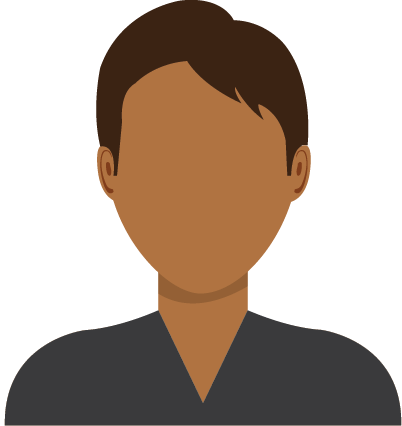 Exceptional service!
"Working with the great folks at SQM I truly feel that they equal my passion and desire to completely satisfy our customers."
Explore our 7-day free demo trial!
See how our customer service QA software platform, built for call center supervisors and agents, effectively monitors and makes it easy to understand performance while reducing the time needed to absorb the data to improve CX.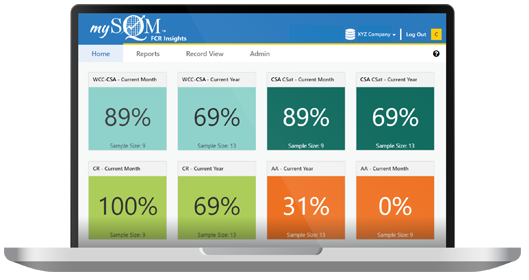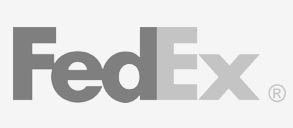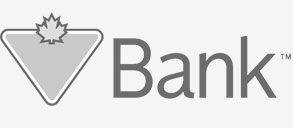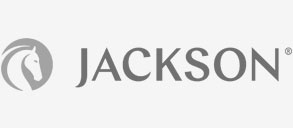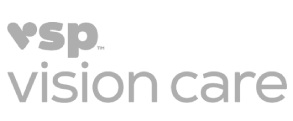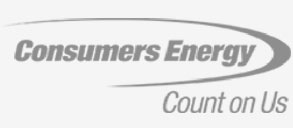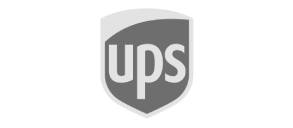 Call Handling
Call handling in any organization is the sum of all procedures the company employs to manage inbound and outgoing calls. Implementing a call handling strategy reduces the number of call center operators required. The organization can use auto attendant features on their call center management system to direct calls to the right location, department, and person.
A common auto attendant call handling feature is an interactive voice response system (IVR). An IVR system reduces the load on call center agents. It can forward calls to the right desk, which is quite useful for a company that has a distributed workforce. For companies that receive a high volume of calls, an IVR performs call parking. The system can also collect information on customers to determine the best call center agent to handle the call. Call screening is an implementation of artificial intelligence.
Bigger companies have more complex call handling procedures. Their customers also expect to access the call center at any time of day. Auto attendant systems still need to couple with human staff at call centers.
Companies hiring call center staff understand that such staff have little or no call handling experience. Companies must invest in call handling skills training for every new agent. New staff members must learn to take notes, use scripts, and make follow-up calls. They also need to know how to request to put customers on hold and perform other standard practices at the call center.
The company has to track key performance indicators for individual staff and call centers for quality assurance. The most common metrics are First Call Resolution (FCR) and Customer Satisfaction Score (CSAT). The CSAT comes from surveys that callers participate in after talking to a call center agent. Other important metrics are call abandonment rates and the average time it takes for an agent to handle a call satisfactorily.
Proper Call Handling Customer Service
Before throwing staff into the deep end, companies want to train employees on how to speak with customers in the call center with various methods, including call center etiquette ppt presentations and dummy calls for hands-on practice. They want assurance about an agent's call center etiquette as well as knowledge of company products and procedures. Normally, as part of the training, new agents may be able to listen in while experienced agents are answering calls.
mySQM™ Customer Service QA Software provides powerful data analytics to help improve performance. An agent can observe numerous data points to help them improve how they speak with customers. They can compare their performance with that of well-performing agents.
Customer service is a broad subject, and call center agents need to understand the theory behind it. Agents should see the correlation between the proper handling of calls and customer lifetime value. They need to appreciate the value of First Call Resolution. Rushing the training of customer service agents is almost always counterproductive.
Important Call Handling Skills
Some key call handling skills for customer service determine the chances of attaining high CSAT scores and First Time Resolution. These include the following:
Tone of Voice
People calling in can read the mood of the call center agent, and it often affects the perceived quality of service. Call center agents need to sound enthusiastic to help callers resolve issues or find the information they need. The only way to achieve this is by listening to one's voice recording and practicing. One common tip to sound energetic is to have a standard way of receiving calls and having agents introduce themselves.
Listening and Understanding
Listening is a crucial skill for a call center agent. Whether one is handling inbound or outbound calls, note-taking is paramount. The agent must not pre-empt a customer's issue, nor should they ever interrupt a customer while they are speaking. Close listening ensures the agent records all the issues a customer has and attempts to resolve all of them.
Certain phrases act as signals that the agent is actively listening. These include "I am so sorry about that," and "How long has this issue persisted?" These signals bode well for the organization's image.
Knowledge
Good etiquette cannot make up for a lack of product knowledge. Organizations must invest in training call center agents on all their products. They must also be aware of internal procedures for resolving operational problems. This is an expensive undertaking when the company has multiple products under its brand and is constantly tweaking them.
Availing product information to call center agents is essential in preventing misinformation. It also mitigates the risk of agents going off-script.
De-escalating Tense Situations
Call center agents must learn to handle unhappy customers. The agent should follow the call handling script until the internal team resolves the caller's problem. If the team cannot solve the issue immediately, the agent must inform and reassure the caller. Once the team solves the issue, a follow-up call to the customer is necessary.
Call Handling Scripts
A call handling script is a guide for call center agents about how to respond to questions or problems they encounter while handling calls. For large organizations, call handling scripts are crucial for several reasons.
First, scripts help agents find correct answers promptly. This improves efficiency levels in a busy call center. Second, scripts help to standardize the quality of service in the call center. Agents follow the same steps to resolve a particular issue. Lastly, a script ensures that an agent knows what to do while under pressure. It's easy for people to hypothesize or make an inaccurate assumption when callers pose unexpected questions. A script anticipates a myriad of possible scenarios and provides instructions about what to do.
In line with this, agents should be able to search and pull scripts relevant to the scenario they are handling.
The use of scripts requires a high level of skill so that the communication between the agent and the caller remains two-way. Scripts carry a risk of the agent attempting to interrupt the customer after figuring out the problem at hand. It is important that the script includes pauses for callers to answer questions or explain their experiences fully—a key aspect of phone etiquette at work. Scripts should encourage instead of impeding call handling etiquette in the call center. For instance, when sharing information, agents should pause and ask whether the caller recorded it accurately.
While scripts provide answers, agents must still be good at weaving them into their conversation with the customer. This gives the interaction the human touch that many customers prefer as opposed to getting answers from an IVR.
Finally, call centers must review scripts for accuracy. A change in internal policies might mean that a problem needs to be handled differently. Failure to update scripts will lead to inaccuracies.
What Is Telephone Etiquette, and Why Is It Important?
Telephone etiquette refers to the manners with which call handling agents conduct themselves while serving callers. Why is telephone etiquette important in the workplace? Because it makes callers feel respected. It also eases tense situations and increases the likelihood of First Call Resolution.
Here are 10 telephone etiquette tips every agent should employ:
The agent should always introduce themselves, state the name of the company, and ask the caller how they may assist them.
The agent should speak clearly to avoid having to repeat themselves for the customer. Voice projection sends a signal of enthusiasm.
Whenever they need to put a customer on hold, the agent should let the client know why they need to do so. Putting a customer on hold is better than covering the mouthpiece with a hand to consult a colleague or a supervisor.
While serving a customer, it's important to pull up their information from a CRM to access all relevant information. It sends the wrong signal when an agent requests information from a customer when it is available on CRM.
Taking notes is essential, especially when the agent promises to make follow-up calls to ensure the resolution of an issue.
Always use official language and proper terms when referring to brand products.
Attend to one matter at a time. Callers can tell when you are distracted, which affects the final CSAT score.
Agents should learn to stay calm under pressure. They need to reassure customers that the responsible team will resolve their issues.
Showing empathy is a big part of call center telephone etiquette. An agent should apologize for inconveniences caused by outages or errors on the part of the company.
Finally, being able to pull up the information and showing proper knowledge is as important as being polite.
The following examples define bad telephone etiquette:
Interrupting callers as they explain their frustrations about a product.
Failing to take notes, thus forcing customers to make follow-up calls for resolutions.
Going off-script when faced with difficult calls.
Losing one's cool and engaging in altercations with callers.
Speaking too loudly and interrupting other call center agents.
Covering the mouthpiece with a hand instead of putting customers on hold.
Failing to ask callers if all their issues are now resolved and thank them for calling in.
Forgetting to ask whether it is an appropriate time for the recipient to speak when making outbound follow-up calls.
Giving inaccurate information when unsure about something.
Forwarding calls without letting the caller know why you need to do so.
These telephone etiquette examples—both good and bad—can help agents better understand how to work with customers for better business outcomes.