Performance Management System Best Practice for Improving CX
If contact center professionals are asked what their contact center's main purpose is, they will give answers such as service customers, delight customers, exceed customer expectations, resolve customer calls, operate in an effective and efficient manner, sell to customers and help bring new customers to the organization. These are all good contact center purposes; however, it is SQM's belief that the contact center's main purpose is to resolve customer's calls on the first call and to retain customers in order to maximize and protect the organization's greatest asset – its customers. Using a performance management system based on the voice of the customer (VoC) starts with the strong management belief that the contact center's main purpose is to provide or strive towards providing world class FCR, Esat and Csat performance; thereby, assisting the organization in retaining customers.
SQM's research shows that for the average contact center, 28% of the inbound calls are the result of the customer's call not being resolved on the first call. For repeat calls, the CSR is the source of error (SoE) for 38% of those calls and for most contact centers; the CSR is the second biggest SoE for not achieving FCR. Interestingly, very few contact center managers are aware of this. They are also not aware of the true impact that repeat calls have on their Csat, CSR job satisfaction and customer retention. SQM is often asked: "How can I get my CSRs to improve their FCR and Csat performance?", "How do I reduce customer defections?", "How can I improve these issues as soon as possible?" The answer to these questions can be found through implementing a VoC Performance Management System.
SQM has found that contact centers that have implemented a VoC Performance Management System have improved their FCR performance by as much as 12%. This improvement can take place in 30 days or less even in large contact centers. For the average contact center SQM benchmarks, a 1% improvement in FCR equals $286,000 in annual operational savings. Implementing a VoC Performance Management System has been one of the quickest ways to improve FCR and has provided the largest increases in FCR performance. It also has been the most consistent best practice for improving FCR.
While a VoC Performance Management System should be used at all levels and for all positions in the contact center, this section will focus on CSRs because they represent 65% to 85% of the contact center's annual operating costs. So, making modest improvements in reducing repeat calls represents enormous financial returns and most importantly, protects customers from defecting to other organizations.
Based on their CSR Csat performance ranking, 'the worst' (i.e., bottom 15%) CSRs had an average of 62% FCR performance. The differences between 'the best' CSRs and 'the worst' CSRs for FCR performance is 15%. Interestingly, in some world class contact centers, there is no difference between 'the best' and 'the worst' CSRs for FCR performance. For third and fourth quartile contact centers it is not uncommon to see a 30% to 40% difference between the best and worst CSRs for FCR performance. In many cases the FCR improvement comes from the first and second quartile CSRs.
VoC Performance Management System
A summary of the first 3 points is covered below:
Accountability Metrics
There are five VoC metrics that SQM's contact center clients typically use to create accountability at the CSR level. These metrics can be used to predict customer retention, which is defined as the customer's expressed intent to continue to use the organization's products and services as a result of their contact center experience. All five metrics may be used either independently, or in combination, to create CSR accountability for their VoC performance:
Overall Csat with the contact center
Overall Csat with the CSR
Customer's call was resolved
Customer continues to do business
World class call (WCC)
Performance Reporting
CSR VoC performance reporting should include the following information: individual CSR performance, how it compares to their targets, the minimum acceptable performance level as well as how they compare to their peers on their team and within the contact center. If the vast majority of CSRs can state what their VoC performance is, the contact center is well on its way to creating high awareness and accountability at the CSR level for VoC performance.
VoC Performance Improvement Plan
The VoC Performance Improvement Plan is a process for dealing with CSRs who have not performed to the contact center's VoC standards. To begin, identify the bottom 15% of CSRs who are performing poorly on the VoC metrics. Once this group has been identified, they need to be put on the VoC Performance Improvement Plan in order to assist them in improving their VoC performance. The goal of the VoC Performance Improvement Plan is to have CSRs understand and buy into the improvement plan, as well as understand the consequences for not improving their VoC performance.
When deciding to implement a VoC Performance Management System, it is important to start with the end-result in mind. A best practice for this journey is to have compelling contact center vision, mission and operating principles, which can be used toward providing the energy and enthusiasm those CSRs, supervisors, and managers need to make a VoC Performance Management System journey successful. When employees have a clear understanding of the destination and how they will travel to reach that destination, it makes the long and difficult journey much easier. It is important that VoC Performance Management System practices are aligned to the contact center's vision, mission and operating principles. By having total alignment, the focus will be lifted from the many obstacles, competing projects, politics and problems that the contact center is confronted with every day.
Performance Management System Best Practice Case Studies
2018 CX Best Practice Award Winner – Performance Management System (Vendor) – UPMC Health Plan

UPMC Health Plan, headquartered in Pittsburgh, PA., is among the nation's fastest-growing health plans. It is owned by UPMC, a world-renowned health care provider. As part of an integrated health care delivery system, UPMC Health Plan is committed to providing its members with better health, more financial security, and the peace of mind they deserve. UPMC Health Plan partners with UPMC and community network providers to produce a combination of knowledge and expertise that provides the highest quality care at the most affordable price. The UPMC Insurance Services Division — which includes UPMC Health Plan, UPMC WorkPartners, LifeSolutions, UPMC for Life, UPMC for You (Medical Assistance), UPMC for Kids, Askesis, and Community Care Behavioral Health — offers a full range of group health insurance, Medicare, Special Needs, CHIP, Medical Assistance, behavioral health, employee assistance, and workers' compensation products and services to over 3.4 million members. Our local provider network includes UPMC as well as community providers, totaling more than 125 hospitals and more than 11,500 physicians throughout Pennsylvania and parts of Ohio, West Virginia, and Maryland. We seek to offer the highest quality and value to our members and our community. We do this with a high personal touch, helping members and their families enjoy the best possible health and quality of life.
---
2017 and 2018 CX Best Practice Award Winner – Performance Management System – BlueCross BlueShield of South Carolina
Established in 1946 in Greenville, SC, BlueCross BlueShield of South Carolina is a mutual insurance company now headquartered in Columbia, SC. We have major offices in Columbia, Florence, Surfside Beach, Greenville, Charleston and Camden, SC; Dallas, Texas; Augusta, GA; and Nashville, TN – all serving multiple lines of business.
The BlueCross BlueShield division of the company offers health insurance to individuals and small groups in South Carolina. It also provides administrative services for larger, self-funded group health plans in South Carolina. Subsidiary companies offer products related to other types of insurance, such as life, mental health and substance abuse benefits. The largest subsidiaries administer federal Medicare and TRICARE contracts. Some subsidiaries are technology-focused, offering back office claims processing, cloud hosting and other services to outside companies on our data centers.
The only South Carolina-owned and operated health insurance carrier, BlueCross is a major supporter of community and charitable causes in all of its locations. It also supports health care related research, education and service in South Carolina through the BlueCross BlueShield of South Carolina Foundation.
BlueCross is an independent licensee of the Blue Cross and Blue Shield Association.
---
2016 CX Best Practice Award Winners – Performance Management System – Scotia iTRADE

Scotia iTRADE
Scotia iTRADE is a self-directed investing business and one among the group of companies that make up Scotiabank, Canada's most international bank. Our goal is to bring our clients value and easy, state-of-the-art investing and online trading solutions with specialized support. We fulfill this mission through our product innovation, exceptional service, competitive commissions, easy-to-use website, and powerful trading platforms.
Our clients have a wide range of investment knowledge and needs, from those who are new to self-directed investing and require assistance with education and technical support to highly sophisticated, active traders who demand top of the line customer service from Investment Representatives with advanced knowledge of financial markets and the skill and licenses to execute their trades as quickly as possible. For these clients, time really is money.
---
2015 Contact Center FCR Best Practice Award Winners – Performance Management System – Cogeco Connexion and Scotia iTRADE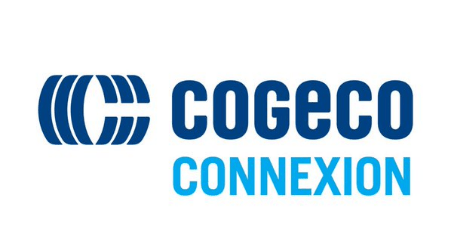 COGECO Connexion
It is not often - that we encounter moments in our business, in our collective experiences, in our lives – where we are genuinely struck with a real "Eureka!" moment. That time at which the proverbial forest is no longer lost for the trees, or where what may have been in plain view – was no longer obscured by the day-to-day operations of our existence. It can be argued that there are those rare companies which, through their tireless and continual efforts to innovate and remain cutting edge – experience these moments more often than us as individuals. And that may be true for some. While COGECO strives to be that company every day with exciting and revolutionary new product offerings, we have also most certainly experienced our own "Eureka!" moment this calendar year. Our own "A-ha!" moment – and what we hope will represent a real turning point in the evolution of our brand.
Scotia iTRADE
Scotia iTRADE is Scotiabank's online brokerage service. At Scotia iTRADE, direct investors can choose from a range of trading platforms and benefit from low commissions, a variety of online tools and resources, as well as investor education customized by skill level.
Active self-directed investors are among the most demanding client base in the financial services category. They manage their own wealth, and take great pride in their investment knowledge.
They can also be uncompromising when it comes to client care. Anything short of an extraordinary service level is considered disappointing – and a possible reason to switch to one of dozens of competitive brokerages.
According to Laura Martin, Director Client Experience, at Scotia iTRADE, "Like the pace of financial markets themselves, our success in resolving issues is sometimes measured in milliseconds."
---
2014 Call Center FCR Best Practice Gold Award Winner – Performance Management – Scotia iTRADE

The opportunity to become Canada's preeminent client care expert to all investors in this fiercely competitive industry is one that the Scotia iTRADE has enthusiastically embraced at every level, from client care representatives to the top executives.
So in 2014 the company made the strategic decision to use Voice of the Client to measure success in delivering an outstanding client experience. The goal was to raise the bar with every client during every call. In so doing, Scotia iTRADE would truly live up to its new advertising motto, "Never Settle for Second Best".