Standard Operating Procedures Best Practice for Improving CX
All of SQM's clients are interested in understanding and using standard operating procedures (SOP) best practices in order to deliver OCR, Csat, and to retain customers. SOP practices are specific to the operation that describes the activities needed to complete a task in accordance with an organization's standards for handling specific inquiries and problems. In fact, SOP practices define the expected practices to be adhered to for all contact channels handling customer inquiries and problems. It has been SQM's experience that most organizations have used SOP practices to varying degrees for a long time. However, organizations performing at high OCR and Csat levels tend to be very good at SOP practices for their core contact channels. In addition, SQM has many clients who have improved their OCR and Csat performance by making improvements to their existing SOP practices.
The main reason why SOP practices are so effective for improving the performance of contact channels for resolving inquiries and problems on the first contact is because they are based on the most common contact reasons (e.g., billing, claims, orders, or account balance inquiry). In other words, when an organization has great SOP practices for handling recurring types of inquiries or problems, the organization has great OCR and Csat performance. Self-service channels are effective, for the most part, for handling repetitive low-complexity inquiries or problems; however, there is room for OCR and Csat improvement. Self-service channels are more effective at repetitive contact handling than contact channels serviced by CSRs, primarily because self-service is automated and provides consistent messaging. CSRs are human and therefore are more inconsistent. The vast majority of calls that CSRs handle are repetitive types of contacts. This provides a great opportunity to improve OCR and Csat when an organization focuses on improving the SOP practices for these specific contact types. It is easier to improve an inquiry or problem, in most cases, if it is a repetitive type of contact.
Standard Operating Procedures Best Practice Case Studies
2018 CX Best Practice Award Winner – Standard Operating Procedures – Blue Cross Blue Shield of Massachusetts
Blue Cross Blue Shield of Massachusetts is a community-focused, tax-paying, not-for-profit health plan headquartered in Boston. They are committed to working with others in a spirit of shared responsibility to make quality health care affordable. Consistent with their corporate promise to always put their members first, they are rated among the nation's best health plans for member satisfaction and quality.
Read their award-winning CX Best Practice story to learn how they have improved CX performance by integrating first call resolution into every aspect of their business, involving everyone from the CEO down. Discover details about how they gave their representatives the tools and training on how to redirect members to resolve their issues and make calls on the members' behalf to achieve high levels of FCR and CX performance.
---
2017 CX Best Practice Award Winner – Standard Operating Procedures – Genworth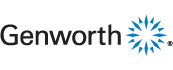 Genworth
Genworth sets the industry standard with its award-winning customer service. This extraordinary performance is not possible without the commitment of knowledgeable, passionate employees who work to meet customer needs. To maintain this level of excellence, standardized processes and procedures are in place to provide support to each of the company's three lines of business: Long Term Care (LTC), Life Insurance, and Annuities.
Read their award-winning best practice case study about how their standard operating procedures (SOPs) equip customer service representatives (CSRs) to do their jobs well by reducing variation, supporting management and other operations, and ultimately impacting customer experience.
---
2016 CX Best Practice Award Winners – Standard Operating Procedures – Genworth and PerformRx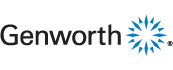 Genworth
Genworth is a Fortune 500 financial services company providing financial security and protection through our Mortgage Insurance and Long Term Care Insurance businesses. Our purpose is to help families achieve the dream of homeownership and address the financial challenges of aging. We issued our first life insurance policy in 1871, our first annuity contract in 1928, and our first long-term care insurance policy in 1974. Today, nearly 4 million customers rely on Genworth's U.S. Life Insurance companies.
Genworth's SOP best practices exceed industry-average. Our SOP Tracker is unique in that it is web-based, allowing us to generate reports that run automatically on a customized schedule. The reports are used to monitor progress and collect data. The use of screenshots and process maps sets us apart from our peers, adding a visual element to accommodate various learning styles. When we convert our SOPs into PDFs, we utilize the bookmarking feature to provide quick and easy access to the information within the document. Since SOPs are prioritized by the business, not our team, we are able to meet business needs in a timely fashion. These elements of our process differentiate us in the industry by equipping our representatives with the tools needed to provide First Call Resolution (FCR) and/or One Contact Resolution (OCR). Successfully executing this initiative reduces variation and inconsistencies among our processes. This guarantees a seamless transfer of information, from technical writer to representative, and from representative to customer, resulting in a positive customer experience. Following our processes of creating and updating documentation enables Genworth to make and keep promises to our customers every day.

PerformRx
Throughout 2016, the PerformRx Operations Quality Program has been able to measure the effectiveness of certain practices on customer satisfaction (Csat), first-call resolution (FCR), and the call handling quality performance of our associates. These measurements were made possible by using Voice of the Customer (VoC) data from SQM and our own quality performance data. Our success with measurement has led to an increase in best practices and an expansion and refinement of our Standard Operating Procedures (SOPs). In addition, our success has allowed us to diversify and increase our book of business while efficiently and reliably standardizing our SOPs and the flow of information. This flow reaches from our associates all the way out to our external clients.
To rise to this challenge, we have been developing our SOP Standardization and Expansion Program since the beginning of 2015. Initially, our SOPs were developed for our Medicare Clients in response to federal regulations which resulted in heavy financial penalties if we were noncompliant. As we added clients outside of Medicare, we had to create new SOPs to deliver PBM services to companies with different requirements and less stringent regulations. To date, we have expanded to 23 clients, providing a range of pharmacy services for Medicare, Medicaid, and Commercial members. Our clients have access to their plan specific SOPs via SharePoint so that they can have immediate self-service access to sign-off on policies.
---
2015 Contact Center FCR Best Practice Award Winner – Standard Operating Procedures – FedEx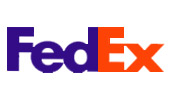 FedEx
FedEx provides so much more than package delivery - we're in the business of serving customers. In fact, we have 300 Customer Representatives serving our customers 24x7 to provide tracking, pick-ups, location information, new account setups and payment. And with our contact centers engaging in millions of calls and digital interactions every year in Toronto, Montreal, and Vancouver, it's imperative that at FedEx we provide excellent service in a consistent way. But because our very business is built upon serving our customers both within and beyond Canada's borders, we need to ensure that our service is consistent regardless of location.
To make this happen, FedEx relies heavily on the use of Standard Operating Procedures (SOPs) in all aspects of our business. These SOPs help ensure our customers experience a consistent approach to dealing with issues and reduce the chances of errors or omissions. To make sure the SOPs achieve the end goal of ensuring stellar customer experience, we have created a number of metrics with Key Performance Indicators (KPIs) to help translate and synthesize our Voice of Customer feedback. Not only do these KPIs allow us to monitor customer experience, it enables us to further improve every customer touchpoint.