Call Handling Behaviors That Work
At the heart of world class customer experience is the way in which CSRs handle calls. Contact center managers know that CSRs must have the necessary product, service, and technology knowledge, but just as important is their ability to handle calls to ensure call resolution and provide world class customer experience.
In this webinar, you will learn:
The four key moments of truth that matter the most to customers
Customer experience (CX) essentials that customers want CSRs to demonstrate on every call
How to shift from a service level focus to a CX performance focus
Best practices that work for key call handling metrics
Key questions to assess your call handling practices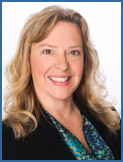 Presented by:
Pam Havens, BBA.

Senior Manager of Client Advocacy
SQM Group
WEBINAR - Call Handling Behaviors that work for Improving CX