Press Release Published in July, 2010
Call Center Industry Leader for Customer Satisfaction Research and Best Practices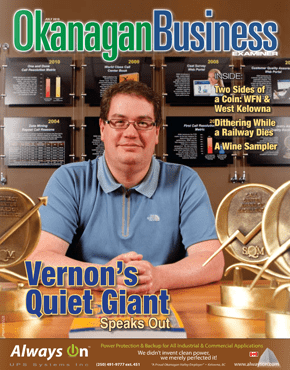 SQM Group, a Vernon, British Columbia company, is the call center industry leader for benchmarking, improving and certifying world class first call resolution (FCR), employee satisfaction (Esat) and customer satisfaction (Csat) performers. We are proud to have been recognized in the July 2010 issue of the Okanagan Business Examiner as one of the largest, if not the largest, technological firm in the region.
Our growth is the result of providing our call center clients with products and services that help reduce their operating cost, improve their customer satisfaction, reduce their customers at risk and increase their opportunities to sell to customers. The bottom line is that our secret ingredient is our clients' success. In addition, our own call center is functioning at the World Class Employee Satisfaction level which contributes greatly to our employee retention.
Since 1996, SQM Group has been the call center industry leader for benchmarking, improving and certifying sites, managers and CSRs for their FCR, Esat and Csat performance. Over 70% of our tracking clients improve their FCR performance year over year and for those clients that have improved they have experienced on average a 5% FCR improvement. For the average call center SQM benchmarks, a 1% improvement in their FCR performance equals $286,000 in annual operational savings. When you improve your FCR, not only do you achieve operational savings, you also reduce customers at risk which is typically a 5-10 times greater savings opportunity than the operational FCR improvement savings.
About the Okanagan Business Examiner
The Okanagan Business Examiner is an Okanagan-based business publication dedicated to presenting the most interesting, relevant and timely stories about business throughout the Okanagan region. They write stories about every sector and every size of business.