Why and How to Nominate your Agent for this Award
To be eligible for an Agent Top Csat Improvement award, you must have completed the following four steps. Step 1 is utilizing SQM Groups services to obtain feedback from your customers about how your organization is performing. Step 2 targets feedback from customers about your specific agents and the service they provided to those customers. Step 3 is where the agent's improvement and development is detailed and sent to SQM for judging purposes. The agent must have been employed for at least 18 months at the organization and shown a considerable improvement in their WCC score from the prior year. Step 4 is the final one where you register for and attend our annual conference where you will have the ability to learn, network, and celebrate successes together!
Become a client of SQM's customer experience services to measure your individuals employees key performance metrics related to CX (resolution, satisfaction, etc).
Ensure your agent is working towards improving their World Class score by achieving a minimum of 25 customer telephone surveys each calendar year and improving by 10% or more each year.
Illustrate your agent's outstanding improvement of 10% or more by following our nomination process below and nominate your agent by the published deadline.
Attend the annual SQM CX Conference and watch your agent be recognized for their substantial improvement, and learn some FCR best practices to help your other agent's also improve!
About Our Agent Top Csat Improvement Awards

Criteria
Customer surveys must consist of at least 3 consecutive months of surveys between the months of January 1st, to December 31st, and have a minimum of 25 attributable surveys. The agent must have improved their World Class Call (WCC) performance by at least 10% from the previous year.

Awards
Finalists will receive a medallion and a plaque.

Awards Deadlines

| | |
| --- | --- |
| Jan. 31st | Top Csat Improvement Agents Announced |
| Feb. 20th | Nominations Due |
| Mar. 11th | Finalists Announced |

Nomination Process
The nominations must be based on an agent's experience that meets any of the following criteria. Stories should be chosen and submitted to SQM by senior management. Organizations can submit an unlimited number of nominations as long as each agent obtained a minimum 10% WCC improvement from the previous year. All Agent Top Csat Improvement finalist stories will be published
Describe how the agent:
Created a positive or memorable employee experience resulting in a fundamental difference in that agent's customer experience approach
Turned a very dissatisfied customer into a very satisfied customer
Identified their own performance obstacles and helped the company turn those into corporate training opportunities
Improved their WCC performance
Used their own performance improvement to improve their customer's experiences
Inspired other team members to also provide exceptional customer experiences
Interested in learning how Agents from previous years took charge to improve their World Class rating?
SQM Group has compiled all of our previous Agent Top Csat Improvement finalist stories from the past decade into one easy to find library. We suggest reading these stories to get ideas for your Agent Top Csat Improvement nomination as well as encourage you to read these stories to get insights into how other agents have taken charge or requested assistance in ensuring they were able to improve their customer experience delivery.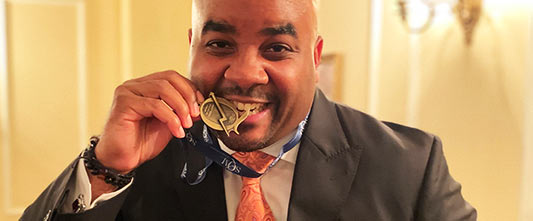 Agent Top Csat Improvement Finalists Stories
• Commitment Towards Excellence
• An Exceptional Experience
• Going the Extra Mile
• It Takes Patience and Understanding
• Creating Members for Life
Additional Ways to Ensure Your Agents Continue to Improve
Check out our collection of FCR Best Practices studies focused directly on helping to improve the abilities of your customer service representatives who provide your companies customer experience! Customer Service Representative Best Practices include Call Handling, Quality Assurance, Agent Training, and more.
Best Practice Case Studies ▶