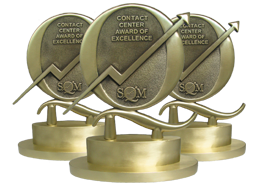 Agent of the Year Award-Winning Story
Raci Smith — Mr. Cooper
Raci is an awesome candidate for CSR of the Year.
He continues to fight for each of the customers he speaks with, making sure that not only are they satisfied with him, but with Mr. Cooper as well. He pushes to ensure they get the best customer service and options to suit their needs. Providing the best option to help them move forward with their mortgage and everyday life is a priority to him.
Just recently, Raci spoke with a customer who was very anxious about losing their home. They had been on a pandemic fb plan and the loan was behind on payments. The customer had great concerns about how they were going to be able to move forward and not lose their home. Raci went through the workout options, provided them with a solution, and explained the next steps and time frames.
The customer had stated that she and her husband had not been able to sleep prior to making the call to Mr. Cooper for fear of bad news about what they could or could not do. Raci put their mind at ease, and they were extremely grateful and expressed such on the call. The customer was able to leave the call with the information Raci had provided and the workout that was set up for them with confidence that they could breathe a sigh of relief when it came to the mortgage.
Raci works towards such results with each and every call. If something cannot be achieved at any point, Raci questions the ins and outs as to why and looks for alternatives to a solution/resolution. He makes sure he can explain all to the customer.
Raci keeps a personable attitude with the customers and makes them feel as if they are family and not just another customer or caller on the phone. He is efficient with each one but ensures the customers have an understanding of all the information before allowing them to go and ensures their satisfaction all around.
Top 2 Finalist Success Stories
Anna Gabriel — BlueCross BlueShield of Texas (Federal Employee Program)
My name is Anna, and I am nominating myself for Agent of the Year 2022 through the advice of my peers and supervisor. Nearly all my members have severe medical conditions and concerns that require a lot of time, money, and paperwork to begin or continue treatment. Just that fact alone can put a considerable amount of stress on nearly everything in their lives. Meaning that they often aren't aware of all the possibilities that are available to them or cannot see past the problems at hand.
One such member had reached out because her daughter was in and out of the Texas Children's Hospital. Her doctor had told her that she needed to get very specific equipment to better monitor her daughter's condition. However, with all the medical bills she was not able to afford it and had called hoping we would cover it. I advised her that while it, unfortunately, wasn't covered under her benefits, we did have other options we could use to help her afford it. I spent the next few minutes helping her create an account on our website so she could complete some of our incentives to get part of the cost taken care of on her rewards card. I then directed her to our discount program where I was able to find a manufacturer coupon she could use to get 25% off. I even went as far as to call the rewards card desk and see if they could expedite her card to her once she had finished the incentives. By the time we were done, we did a rough estimate and figured out that she would be spending around $5 and could get the equipment within the next week!
The biggest takeaway from this story is that I could've just told her that we wouldn't cover it and finished the call there. However, I knew of several different resources that were available to her and took the time to walk her through all the processes she needed. Having the patience and empathy to listen to the member's concerns and give the answers to questions they didn't even know to ask is a huge part of how I obtained an 87% first-call resolution and 98% customer satisfaction rating for 2022, but rather than numbers and metrics I find the feedback from my members to be the most demonstrative:
"Extremely professional, extremely friendly, knew exactly what I was asking for and handled it, was very knowledgeable and gave me a lot of insight to things that I didn't know about."
"I am very satisfied with the customer service who handled my call the last one because she was very polite, very cordial, very, oh my God, warm, caring, spoke very clearly, quick to the point. She's excellent, absolutely wonderful and she represents Blue Cross, my God, extraordinarily."
"My customer rep was Anna, Anna was very efficient, she was very personable, and she helped me with what I needed to know, and she also answered some questions for me and sent some information to my husband about something that's upcoming for him."
"She was courteous. She was efficient. She was knowledgeable. She was helpful. She was everything and more you would expect to receive from customer care service reps."
Lisa Romano — Horizon Blue Cross Blue Shield of New Jersey
Our call center service team is at the front line of shaping customer experiences on a day-to-day basis. They are proactively helpful in providing customer services that are memorable, and equipped to handle complex situations when escalated issues arise.
I have had the pleasure of being Lisa's Romano direct team leader for the past 6 months. I am overjoyed to see the members taking the time to express their gratitude for the service provided by Lisa. Lisa is helpful, courteous, and polite. She follows through with her promised actions and shares ideas that contribute to our team metrics.
Providing assistance from front to end…
All of Lisa's calls tend to include "Thank you for sharing, wow I didn't know that" or "You are so helpful". In this particular call, the member was calling because his newborn child was born on December 21st, 2022, but was added to his policy plan with an effective date of January 1st, 2023. The father advised that after the baby was born the mom's plan covered the hospital stay, however, he was never added to the mom's plan. The mom had another Horizon individual policy through her employer and decided to only add him under the dad's plan. All of the claims from December to January were denied for no coverage under the dad's plan because the effective date was not backdated to the newborn's date of birth. From the beginning of the call, the dad sounded stressed and confused about why this was happening.
Lisa was able to explain every detail of why the claims were denied, and what needed to be updated and even reached out to the impacted providers to explain the situation and request for his account to be placed on hold until the enrollment was updated and claims were adjusted.
Dad just couldn't believe that with one phone call, he was able to resolve multiple related items. Lisa not only reached out to the providers but also reached out to the employer to ensure the correct information was shared with Horizon. Furthermore, Lisa submitted an urgent enrollment update requesting the effective date to be updated to the newborn's date of birth so claims could be paid according to the benefits.
Lisa took every necessary step to help the member sort out every part of the member's concerns, reaching out to the provider to educate them on what was happening and asking them to place the account on hold, and making sure our enrollment department made the changes based on the benefit administrator electronic enrollment changes.
Because of the extensive steps required to address the dad's issue, Lisa did not want to keep him on the phone that long so promised to call him back once she had spoken with every provider and had submitted the enrollment update request. The member shared how grateful he was for Lisa giving him the option to drop off the call since he was taking care of his newborn.
When Lisa called the member back after 1.5 hours, he was so appreciative of every step she had taken to address his concerns and for taking the time to advocate for him and his family. Not only was Lisa able to assist the dad with his outstanding bill issues, but she was also able to allow the dad to continue to spend precious time with this newborn child with one less thing to worry about.
Below is the weekly feedback I've received via email and voicemail this year, which I feel better summarizes why Lisa is a World Class Agent and real Advocate for our members:
Ms. C. expressed how Lisa did a wonderful job assisting her with a claim. "Lisa is a Lovely, kind, helpful, well-spoken customer service rep. She did a wonderful job helping me with a claim. Please give her an extra high five"
Case Manager: Lisa assisted our member, whose wife is going through a difficult time and needed transportation from the hospital to an outpatient burn center. Lisa was able to get him connected with our CM team and provided complete benefit coverage information."
The member couldn't stop praising Lisa's performance during the call. She advised, "What an excellent worker, a great asset to Horizon BCBSNJ. She went above and beyond to get all the answers I needed. I was totally satisfied. Just wanted to highlight the great work she does on sharing information and trying to resolve a situation I had. She did a great job. Thank you for having a great employee."
Mrs. S advised "Just wanted to let you know that Lisa went way above and beyond. There are no words to describe how much she has helped me. She put a request in for the provider to submit an appeal for a prescription. She took every step possible to get me my medication. She was so wonderful that she even explained ways I may pay a little now until Prime reviewed the appeal. Lisa is so wonderful and needs to be promoted. She is so smart and knowledgeable. She was just so wonderful; I would like her to be recognized. Thank you is not enough for her."
Mrs. J advised, "Lisa was so informative. I can't tell you how much I appreciate her effort and time. She is a lovely representative and Horizon is lucky to have her. I appreciate her so much!"
Mrs. S advised "Lisa is the best person she ever talked to. She was clear and provided me with all the information I needed. She was a very kind, nice, great person. She made it easy for me to understand."
Mr. A wanted to let us know what an excellent employee Lisa Romano is. Mr. A advised Lisa "went above and beyond to resolve his situation from start to end, to get all the information he need."
Note emailed by Mrs. R, an HR employee, and member. Mrs. R just wanted to share "how amazing and helpful Lisa Romano was during her call today."
Mrs. C wanted to share what a wonderful experience she had speaking to Lisa Romano, "She was above and beyond. She was magnificent in all ends. Beyond Helpful. She cleared every situation I had from front to end. Lisa reached out to the doctors and got back to me right away. I want to give Lisa the best recommendations! Thank you, thank you, Thank you!"
In summary, Lisa has been nominated and won several quarterly kudos since she started with Horizon almost 3 years ago. I truly feel Lisa is an example for Horizon agents and for the National SQM stage to share her experiences helping our members and setting the service expectation.
Carla Polvere — Alberta Blue Cross
Carla has been with the organization for over 3 years and on each call this representative takes, she builds a level of trust with our members in her capability to provide accurate information while creating a friendly atmosphere. Our members are happy with how this rep relays the information they require. We can see the level of appreciation of our members with this representative's performance in a world-class call percentage of 92%. Alberta Blue Cross is delighted that even with that WCC score she has been able to also obtain an average quality assurance score of 97%, she had an average customer satisfaction score of 92%, with her calls resolved 94% of the time. She is also a mentor within our department, being able to help train new staff on how she's been able to provide an exceptional customer experience daily. Carla has impressed us with her knowledge base, and as such we have trained her as a backup support specialist.
Some of the feedback we've received from our members for this representative is as follows:
"She stayed on the phone with me every step of the way so I would not do anything. Which was great because I had questions along the way. She was also very polite."
"Friendly and answered quickly and professionally. When I tried to find out the information she asked for, she said "Take your time."
"She was extremely pleasant, very knowledgeable, spoke clearly, and resolved my concerns very politely."
"I had several questions about Dental and Optical. I explained what I needed, and Carla was very helpful and kind and answered my questions and I got the answers that I needed. I was very satisfied with the service that I received!"
Carla has also received multiple unsolicited compliments in 2022, here is one that stands out:
James wanted to extend his appreciation for Carla's service today. He said, "I called in yesterday to get some coverage information and something told me to call in and check the information again today, so I did. Thankfully I spoke with Carla. She took the time to investigate my question very thoroughly and confidently gave me the correct information that I needed as well as the next steps for me to take. Good people need to be rewarded so I just wanted to let you know how amazing Carla's service this afternoon was. She truly helped me out and I am so thankful!"
Carla demonstrates every single day her incredible strength to provide our members with the best possible Customer Experience that they deserve. She listens to their requests and shows great empathy whether it is for a loss in a member's life or possibly as simple as a claim not paying out the way the member expected. The number of members she impacts is insurmountable. Her kindness, her incredible way of handling members, and her fortitude are the reasons I am nominating her. She treats every caller with the respect that she knows they deserve and takes accountability for each call to ensure it is resolved to the very end, which may include a claim being reprocessed or having to reach out to management or another team member to help get a resolution for the member's inquiry. She then ensures a follow-up is done for the member to ensure they are happy, and they know their inquiry was handled in the way that Carla sets her high standards.
Carla and I worked together with the IP team in 2022 to implement one new process for looking up DINs that will impact the customers' first CX with ABC. Rather than being transferred back and forth from IP to CS, there is a process set up where IP can contact CS directly while they have the member on the line to look up DIN requests, and IP will have the answer for their member right away. This process would not have been possible without everyone's input, but Carla was a great ambassador to help this process get set up.
Carla is a ray of sunshine, whether you are speaking to her on the phone or are lucky enough to meet her in person. She is genuinely one of the nicest people I have ever met, and I am grateful, not only to call her a fellow employee but one of my best friends.
Christine Odynski — Alberta Blue Cross
Christine Odynski is a Customer Service Phone Representative who has been with the department for over 21 years. Her commitment to service is unparalleled as demonstrated by her exceptional results. Chrissy boasts a 100% CSR – customer satisfaction rate, coupled with a 98% resolve rate. This means that 98% of the members consider their interaction with her as world-class! She received ~ 60 compliments from members last year. Here are just a few that stand out:
A member spoke with a manager as he wanted to pass along how much he appreciated his time with Chrissy. She patiently listened to his confusion regarding a dental claim, then understood and did everything within her ability to genuinely help him. Additionally, she educated him about claiming his premiums. Even though she did need to get him through to another area, he appreciated that she made the effort to assist him with everything she possibly could first. He also gave a huge shout-out to our training and leadership team. He has been in management for many years, and he feels it is truly rare and no coincidence to encounter a representative as amazing as Chrissy and all the other individuals in our organization that he has spoken to.
"Chrissy was amazing! I am intimidated by anything with computers, but she put my mind at ease immediately and assured me she could help. She was friendly, reassuring at every step, knew exactly what to do, and guided me patiently through the process on my end. She also stayed with me until she knew I had accessed exactly what I needed. She was so upbeat, positive, and professional. If she is not being considered for a promotion, she should be. She is exactly what I would think Blue Cross needs to represent them in a 100% positive light!"
A member went out of their way to call in and speak to a senior agent to pass along a compliment. The member said she was very satisfied with Chrissy helping her today. Chrissy sounded very jovial when she picked up the call and was able to walk her through everything. She said Chrissy is an amazing person, who knows her job well and is great at what she is doing. She provided excellent service to the member and even greeted the member for her Birthday in advance. The member said it is great to receive such wonderful service, especially during these days.
Chrissy was the recipient of 2 Blue Stars awards in 2022, one for providing feedback on how we can improve member experience and first-call resolution and the other, by sharing her secret sauce on achieving world-class calls:
"I sincerely enjoy my position with ABC. In all the years I've been here I've honestly had a handful of "difficult" calls. 9 times out of 10 when someone calls in upset, it comes down to simple understanding. Once I've listened, shown empathy for their situation, and taken the time to explain things clearly and thoroughly the call has completely turned around. To me, that is so gratifying."
Chrissy is an example to a team of 120, and she openly shares best practices and ideas for improving department resolution rates. Her quality, productivity scores coupled with everything that was said, cast Chrissy amongst the stars.
Moveena Sharma — Alberta Blue Cross
This individual takes action to enhance customer experience – either directly or in an enabling capacity – resulting in a measurable impact on customers' lives, our employees, and our business. Their actions positively impact a high volume of customers or strengthen the lifetime relationship of a single customer with us, such as through empathetic interactions.
This individual demonstrates accountability for resolving an immediate customer pain point via effective follow-through to resolve that pain point.
The impact of this individual's actions prevents recurring or future pain points associated with the customer experience while doing business with us.
The outcomes of the actions taken by this individual are seen and amplified beyond their interaction, by the team, division, and the organization to broader audiences, notably other potential customers, through public testimonials, word-of-mouth referrals, or social media recognition.
The Customer Services department manages over 600,000 inquiries in a year between the hours of 6 am to 6 pm, Monday through Friday. We support benefit plans for groups, individuals, government, and French-speaking members in a variety of access channels including phones, webmail, and the Member Services Site for self-service. In Customer Services we are committed to providing world-class service to every member interaction and we hold ourselves accountable to strict service standards and targets. We promote member experience and support the organization by resolving health and benefit inquiries, issues, and escalations by providing accurate information and correcting the members account by way of coordination of benefit adjustments, plan merges, and payments, to name a few.
Moveena Sharma is a Customer Service Phone Representative who has been with the department for over 16 years. Her commitment to service is unparalleled as demonstrated by her exceptional results. Moveena boasts a 100% CSR – customer satisfaction rate, coupled with a 100% resolve rate. This means that 100% of the members consider their interaction with her as world-class – you can't get any higher results than that! She received 55 compliments from members last year. Here are just a few that stand out:
A member commented that Moveena was very professional, knowledgeable, and going the extra mile to ensure it will be handled properly.
"Moveena was very knowledgeable about my multiple questions because I had more than one. Very informed, told me exactly what I needed to do, gave me step-by-step, and offered me an opportunity to contact them again if I had any further questions. So, they were just very professional, very courteous, and very knowledgeable."
"Knowledgeable, good communicator, I could tell they cared, action-forward; quick turnaround on the resolution of my problem after the call was done, also."
"I had no idea how my benefits worked, and she took care in making sure that I totally understood she was so pleasant, and she didn't mind any questions that I had and really took the time to make me feel comfortable and not stupid I really liked her. Thank you very much."
Amarjeet wanted to speak to a supervisor to share praises about Moveena's service today. He finds that in these stressful times, it can be difficult to find someone that understands the situation and can resolve the matter in a timely fashion… Moveena did just that! Amarjeet wanted to pass on kudos for Moveena!
Moveena was the recipient of a Blue Stars award in 2022, one for sharing her secret sauce for achieving world-class calls:
"All I can say is that I think it's so important to always treat others the same way I expect to be treated, with kindness and respect. I am grateful to work for such an amazing company in an environment where I feel like I get to make a difference in people's lives even in the smallest way, and that truly makes me happy."
Moveena is an exemplary Alberta Blue Cross employee, her quality, and productivity scores coupled with everything that was said cast Moveena amongst the stars. Our members are always her top priority and she ensures to provide first-call resolution to our members!
Carol Lewis — Blue Cross and Blue Shield of Kansas City
A member called in regarding an issue with her prescription benefits, she said that when she went to pick up her prescriptions, she assumed she had Cobra insurance to help cover the cost. But instead, she found out no coverage existed. That's when our team worked together to go above and beyond to help her.
The member stated that she had mailed the application, along with the first month's premium, to our main office and sent in the next month's premium. The initial phone call started with Blue KC Customer Advocate Jennifer Inman, and due to her being out of the office, the member's issue was appointed to Blue KC Senior Customer Advocate Carol Lewis to complete.
Carol immediately jumped into action, understanding that the member was now concerned with the missing application and payments. It was a mystery that needed to be solved! Without hesitation, Carol thoroughly explained the steps to the member, assuring her the issue would be resolved. Carol reached out to the broker explaining the nature of the member's concern, and they worked together to get another application to the member. Then, Carol reached out to Finance to try and locate the missing payments and was advised no payments were received. Each day, Carol would check to see if any mail for the member had been recovered at the main office, and again, no luck.
Throughout the entire process, Carol maintained constant communication with the member. The member fully trusted Carol's knowledge and guidance so much that when Carol was absent from work and the member called in, she patiently stated to another advocate that she would wait for Carol to return. In normal Carol fashion, she returned to work and picked up where she left off with the member.
After several days of no success with the missing application and payments, Carol walked the member through the process of starting stop-payments with her bank and moved forward with the new application and processing of the payments.
Shortly after the member sent Jennifer an email that stated, "Darling Jennifer good afternoon. Well, up until 11am this morning, you were my favorite BCBS person, but not anymore! CAROL is now on that pedestal! You have both been just wonderful through this whole challenging process. I've just spoken with the Bank, stopped both checks and I paid Carol so we are now up to date. Thank you again for everything. Oh, and I authorized you and Carol to have the rest of the day off, so off you go!!!!"
I would love to be able to nominate both Jennifer Inman and Carol Lewis for going above and beyond the call of duty to provide amazing service to one of our members. However, since Jennifer is new and has not reached World-Class status yet, I would like to nominate Carol Lewis for her resilience and patience in assisting the member during this difficult time. Carol graciously accepted the responsibility of working with this member and she made sure the course of action that was promised to the member was completed, as mentioned.
Carol demonstrated teamwork, and although she could have released this member back to Jennifer to handle, she advised Jennifer that she would take ownership of the process and get the work completed. Carol's calmness and knowledgeable input immediately put the member at ease, and she fully trusted the process. Carol should receive this award because she is a true testament to what a world-class experience and a world-class advocate looks like.
Carol has been very busy this year and her helpfulness has shown itself to the members as well as her teammates. She has had 100% SQM for the year, consistently. This compliment was from a Broker, who had this to say about Carol Lewis and Krista Corbett:
"I wanted to sing Carol's praises, she was very helpful, and thanks to Krista Corbett for being the best Broker Representative ever. Carol did a great job and Krista followed up. Thank you, Blue for having such wonderful service and helpful people that I can talk to."
In addition, Carol has changed MANY members' perceptions of the company by submitting and winning the Solve for X nomination within the company, listed below
Carol Lewis: Direct Pay Post-Payment Email Improvements. Carol highlighted a recurring challenge for our Direct Pay members who call in asking for receipts of their payments for a period of time for tax and other financial recording-keeping purposes. These questions make up an estimated 20 – 30% of calls that come into our Membership team around the end of the year and throughout tax season. In response, we're submitting improvements to our post-payment emails that clearly and succinctly direct members to our member portal where they can quickly view, print, and download billing statements and receipts from any month and/or year. We will share these important instructions at the time they set up auto-pay, as well as after each corresponding payment they make each month. We believe these updates will dramatically improve call volumes, increase portal registration and self-service, and create an overall, better member experience. Thank you, Carol!
Dana Plowman — Blue Cross and Blue Shield of Kansas City
Compassion of the Heart
One evening, while working the late shift, I received a call from a member's wife, who was clearly upset because of a possible out-of-network situation her husband was unknowingly put in while receiving emergency medical care at a local Kansas City hospital.
The member was taken to North Kansas City Hospital (NKCH) Emergency Room where it was determined he would need a heart stent for the cardiac issue he was experiencing. While having the stent placed, the doctor realized the patient's heart was in critical condition and unfortunately, the stent alone would not resolve his significant medical needs. It was determined the member would need to be placed on an extracorporeal membrane oxygenation (ECMO) machine, which required specialized surgeons. Unfortunately, North Kansas City Hospital, the facility where the member was currently receiving emergency care and surgery was not equipped or staffed to provide this essential procedure. The ECMO machine, like the heart-lung bypass machine used in open-heart surgery, pumps and oxygenates a patient's blood outside the body, allowing the heart and lungs to rest. The doctor knew the member's access to this device was vital to his care and he would need to be transferred immediately to a local health system that could quickly provide him with access to it. The doctor contacted the Heart Institute at St. Luke's Hospital on the Plaza who agreed to accept the patient transfer. Regrettably, only thirty minutes later, the prior authorization department at St. Luke's called NKCH back informing them they do not accept the member's Blue Select Plus EPO plan. The doctor promptly returned St. Luke's Hospital's call to plead his patient's case and ensure they understood how crucial it was for St. Luke's to agree to admit him and provide him the care, treatment, and services. The member needed the ECMO. He needed the ECMO to save his life. As soon as the doctor from St. Luke's agreed to admit the member he was immediately transported from NKCH to St. Luke's where the ECMO was placed and he was moved to the ICU in a medically induced coma.
Here's where I come in. After being told that St. Luke's was not in-network, the member's wife contacted Blue Cross Blue Shield of Kansas City (BlueKC). She was under the impression that the doctor had contacted BlueKC, prior to his transfer, to see if St. Luke's was in-network. A BlueKC representative told him they were in the network and as the NKCH team readied her husband for transport to St. Luke's, BlueKC called back to communicate that St. Luke's does not accept their insurance based on their plan with BlueKC. She then proceeded to tell me that the doctor convinced St. Luke's into taking her husband due to his medical needs. The member's wife was sobbing and highly distraught. She was feeling overwhelmed by her husband's fragile health, as well as the risk that their health insurance with BlueKC would not cover the charges incurred for his care while at St. Luke's. The challenges with the member's care being transferred from NKCH to St. Luke's were two-fold with respect to their BlueKC health plan. First, St. Luke's is not a contracted provider/health system for the plan network. Second, the family had elected an EPO plan which meant they did not have access to benefits or coverage from out-of-network providers. Therefore, BlueKC would not pay for services rendered by any out-of-network providers.
I immediately empathized with the member's wife letting her know I understood her concerns and would need to research and get back to her regarding what would need to be done in support of her husband receiving care at St. Luke's. I advised her we may need to consider transitioning her husband's care to an in-network hospital if we were unable to continue his care at St. Luke's. I also shared we would research what BlueKC communicated to the doctor with respect to St. Luke's in-network status and would partner with my lead to determine how we could resolve this. If a Blue KC team member communicated to the doctor or the NKCH team that St. Luke's was in-network, Blue KC would have to provide coverage to address the issue. Unfortunately for the family, my research resulted in no documentation in our call center or care/utilization management systems for any calls from the NKCH provider or health system for benefits/coverage related to St. Luke's health system, nor any requests for prior authorization in support of the transport and admission to a new facility.
Before I circled back with the member's wife, I knew I needed to do more. I found the doctor's contact information on Google and contacted his office for guidance on whom he or someone from his team spoke with at BlueKC or the potential phone numbers they would have called Blue KC from so we could search our call repository to identify the recording of the conversation to verify what BlueKC communicated. A staff member from the doctor's office called me back to share that the doctor did not speak with anyone at BlueKC for approval, but that he worked directly with St. Luke's. They noted that St. Luke's was who initially said that yes, their facility could take the member and then called back and said no they would not be able to accept him because they did not accept his health plan. The staff member also stated that the doctor pleaded with the team at St. Luke's that if they did not take him, then "this man is going to die. It's a matter of life or death."
Upon learning all of this, I reached out to my lead and supervisor to figure out if there was any help we could get the family given this entire situation was completely out of their control. I also made a request to my supervisor, that I act as their primary contact with BlueKC while we worked through the family's challenges. My rationale in asking to be their dedicated support as we worked through this was the fact that there was a slight language barrier with the member's wife and I knew I could ensure she received the patience, kindness, and undivided attention required to ensure she felt heard, as well as thoughtfully understood everything-something I am passionate about providing to every Blue KC member I assist. I also did not want her to be written off or experience support challenges with the many providers and health systems that were involved in her husband's initial, current, and future care. At BlueKC, inclusion is one of our Core Values. We value differences and respect our members and community. I wanted to ensure the family received this from BlueKC and our network of providers.
My biggest concern was what we at BlueKC could do about the member currently receiving care from an out-of-network hospital when he has an EPO plan which offers no out-of-network benefits. In all honesty, there were more than a few nights where I could not sleep worrying about this family while I was waiting to hear back on our next steps. When I couldn't sleep, I prayed. I prayed the member would have a full and successful recovery and that we would find a way to partner with St. Luke's and/or North Kansas City Hospital recovery to provide benefits/coverage for the care he truly needed.
My supervisor was able to engage the leads from our BlueKC Case Management team to request a Nurse/Case Manager be assigned to the family. The nurse/case manager would assist the member and his family throughout his hospitalization, as well as any care needed upon discharge. In addition, and most importantly, they were engaged to review this member's transfer from an in-network, contracted hospital to an out-of-network hospital so the member could receive the medical services required to save to his life and determine if a member benefit exception due to medical necessity would be considered and granted due to this member's needs and experience. If supported and approved by the medical management team, The member's care at St. Luke's would be covered under his in-network benefits. Exceptions are challenging to get approved, but my hope is that we had demonstrated two key reasons for approval:
a) my recorded, documented conversation with the doctor's office where they verified this was a life-or-death circumstance, and
b) the facilities fully managed this transfer without engagement from BlueKC for benefits/coverage or the member's awareness that he was being moved to an out-of-network facility where he would have no medical benefits coverage.
I contacted the member's wife to see how her husband was doing. She instantly sobbed, sharing that he was in a sedated coma in ICU on the ECMO machine. The member had to remain sedated because each time he woke, he crashed and became unstable. I let her know I had been thinking about her and the member and praying for both. At the end of our call, I updated her on what our team at BlueKC was doing to assist with and resolve their uncovered out-of-network care. I updated her on my efforts to get a case manager assigned to support them through this journey to get the member healthy. Most importantly, I did not want her to worry about the lack of benefits coverage they were currently facing for her husband's critical care at St. Luke's and told her to simply let me worry and do everything I could from an insurance perspective so she could focus on getting her husband back to health.
Fast forward to the day when I received the first piece of great news! I was able to get a case manager assigned to the family! I called the member's wife the next day leaving her a message that Blue KC is having a case/nurse manager assigned to help them through this medical journey. Another Core Value BlueKC holds its team members to is that we are "Better Together". This collaborative effort from myself, my supervisor, and the care management team perfectly demonstrated this as we partnered together to find a solution that would help achieve the best result for this family. The member's wife called me a few days later asking me if it is safe for her to talk to the case/nurse manager from Blue Cross. I quickly called her back to assure her that yes it was safe for her to talk with the case/nurse manager and reassured her she will be by their side from now on to ensure they receive the best care and support!
The second piece of great news came when I followed up with the case/nurse manager, as the member's claims started to come into BlueKC and I was able to confirm that the member exception had been granted to treat the care and services he had received from St. Luke's as an in-network, covered benefit! All claims were processed through the participating (out-of-network) provider with in-network charges and applied to the member's in-network benefits, deductibles, and coinsurance!
The member's wife continues to call to update me on her husband's condition and thank me for the help I have given them. She really doesn't think it would have been possible without my help. I think it is just what we do here at Blue Cross Blue Shield of Kansas City-provide world-class customer service.
The final piece of great news was that the member was released from the hospital and placed on the transplant list. My supervisor says I am a great customer service advocate because I wear my heart on my sleeve. I wish that was both figuratively and literally true because I would give it to the member in a heartbeat!
Julie Morris — Blue Cross and Blue Shield of Kansas City
Length of Service: 25+ Years
Length in FEP: 14 ½ Years
I would like to nominate Julie Morris for the Agent of the Year Award. Julie ended 2022 at 96% SQM World Class Certification, with a total of 94 surveys and 90 of them deemed World Class.
Julie maintained 100% World Class trending 9 of the 12 months in 2022. Julie had a phenomenal year. With her experience, she tends to make such an impact that our members tend to only want to speak with her due to her dedication and diligence in wanting to assist them.
Member comments:
"She was very friendly. I've talked to her several times over the years. You get to know people and stuff. She's just very knowledgeable and just understood what I needed and just very easy going, easy to get along with, and didn't have to put me on hold, didn't have to get a supervisor, didn't have to escalate this. She just did her job over and above. It was a very good call."
"They were very efficient and polite. They had a very positive attitude and they resolved all of my issues very quickly and actually did a little bit more to make sure I wouldn't have to call for a case that I didn't know. I would've had to if they had not taken care of it."
Outstanding customer service experience is all about member advocacy. Julie understands that this is important so that our members do not have to worry about trying to resolve a matter that they may not have the experience to handle with their providers. The members appreciate that Julie goes above and beyond the call of duty in advocating on their behalf, explaining their situation for clarity, and keeping her commitments to ensure total resolution.
Ryan Hardin — Blue Cross and Blue Shield of Kansas City
I would like to nominate Ryan Hardin for CSR of the Year. If there is anyone who goes above and beyond for our members, it is Ryan! When a member calls in, Ryan does whatever it takes to make sure each member's issue is resolved. He is a very kind, caring, and hard-working rep. But don't take my word for it. These are the traits our members use to describe him.
It has been my pleasure to review and share some of the compliments our members have given him. Ryan received a kudos call today from a member, who expressed her gratitude for Ryan's help. The member said:
"I just got off the phone with Ryan. He was helping us with a claim. He helped us get in contact with our workman's comp company. He went above and beyond. He was very polite and personable. We sincerely appreciate all his help. He was great, and we were thrilled with his services."
Another member commented,
"I just talked with Ryan. He was extremely courteous and provided superb customer service. He went above and beyond. He was just exceptional."
In another example, Ryan was assisting a member who had issues with a check for an out-of-network payment to a provider. After reviewing, Ryan made a big discovery for the member: This provider should have been paid at the in-network level! While the member was working on the issue, several reps helped with this case over the course of a year. Ryan was one of those reps. He dug into it, researched, and found the answer. He was able to stop payment of the check and reprocess with the correct provider ID and remit payment to the provider. Thanks to Ryan, this case was finally resolved, and the member was so very thankful.
As one of our new hires, I am so excited to celebrate all that Ryan has accomplished in a short amount of time. Thank you, Ryan, for providing our members with a phenomenal customer experience! We look forward to continuing to see you succeed in the future. Each day, Ryan demonstrates what it takes to be World Class. He delivers exceptional results and takes pride in his work. Ryan would be a great candidate for CSR of the Year.
Emma West — Blue Cross and Blue Shield of Kansas
Working in a customer service position can be both challenging and rewarding at the same time. Customer service is a choice, you can choose what is simple or easy, or you can push above and beyond. Customer service deals with the good, the bad, and the ugly. Our job isn't always the easiest though the choices we make can have a profound impact on our members' lives.
I spoke with a mother, whom I will refer to as Ms. Smith, for privacy reasons. Our conversation started off pleasantly as she was inquiring about coverage for dental services for her daughter. As the conversation continued, she shared that her daughter was in high school and was struggling with a mental illness, specifically bulimia. She said that her daughter would vomit numerous times a day, which has led to her teeth rotting. Ms. Smith boasted about how her daughter's smile was beautiful, and she hated to see her struggle.
I placed her on hold to review the information and found myself imagining what it must feel like to be a mother and witness your child battling a mental illness and failing to see the light at the end of the tunnel.
As tears started to stream down my face, I could not help but feel an emotional connection with Ms. Smith and her daughter. In reviewing her coverage, I discovered the services were not covered. I felt defeated. How could I share the devastating news knowing what she was experiencing? I gathered my thoughts, wiped away my tears, and choked up the words to explain there would not be coverage for the services. I refused to let it go or leave it at that, I knew there had to be something more I could do for her.
I started thinking of some alternative options that may be available to her. She lives in a rural part of Kansas and does not have very many dental providers near her. I located a handful of dental providers within 100 miles of her home. I called the offices until I was able to locate an office gracious and understanding of the situation who offered to allow payment plans for the services.
I called Ms. Smith back and shared this news with her. Although her policy did not cover the dental procedure, she was ecstatic to hear that I had found an office that offered payment plans.
She explained she could budget the payment plan and was happy that she would not have to find the funds to pay for the service all upfront.
I gained a different outlook on the work we do each day by working with Ms. Smith. Even if something is not covered under the policy, we can still offer hope. Desmond Tutu once said, "Hope is being able to see that there is light despite all of the darkness." We tell our members on every call that we are here for them. Going the extra mile and being brave enough to step outside of what is expected can create that shimmer of light in the darkest of times for our members.
Our job isn't always the easiest though the choices we make can have a profound impact on our members' lives. The choice is ours. I know what choice I will make, what will you make if given the opportunity?
Kesha Jenkins — Blue Cross Blue Shield North Carolina
Kesha Jenkins is committed, dedicated and truly a team player. She just completed her 1-year work anniversary with Blue Cross Blue Shield of North Carolina (Blue Cross NC) last month. Kesha promotes FCR daily by taking the time to ask the necessary probing questions and verifying that she understands the caller's issue. She is not afraid to take on tasks that she isn't a Subject Matter Expert (SME) in/on and faces any challenges that arise head-on.
Kesha is trained in several different skills, which results in increased member satisfaction due to not having to be transferred several times. This shows in her CSAT scores and the feedback that she received. She proactively seeks feedback and is open to feedback. She has had an amazing first year and I anxiously wait to see what she does this year.
Sandra Wilson — Blue Cross Blue Shield North Carolina
Sandra Wilson has been with Blue Cross NC since 2005. Her primary role is a Customer Service Representative for the State Health Plan. The goal for the State Health Plan is to exceed member expectations and provide exemplary customer experiences.
Sandra always finds ways to help customers even if she is not active on a call. She always pays attention and finds ways to go above and beyond. Sandra has been recognized multiple times for her World Class service. Sandra is a great team player and consistently helps others meet their members' requests.
Sandra has a knack for building rapport with her members. They often ask for her by name and consistently request for assistance to solve their concerns.
Sandra's metrics speak for themselves! She stands out from others in her role. Sandra had a World Class Call certification percentage increase of 12% from 2021 to 2022. Taking her from 76% in 2021 to 88% in 2022.
It is a great pleasure to see the growth and dedication that Sandra exudes. Due to the hard work and determination that is displayed in each member interaction, she is an ideal candidate to represent Blue Cross NC for Agent of the Year.
Stephanie Purdy — Blue Cross Blue Shield North Carolina
Stephanie Purdy is an example of how treating the member excellently and going above and beyond can lead to success in one's career. Stephanie dedicated her time and applied all coaching to ensure that at the end of each call, the member was completely satisfied, and their issue was resolved. She showed such an improvement and grasp of handling member calls she was promoted to our Concierge Team which handles all high-end contracts. She was successful in Concierge from day one and applied the same behaviors that she hit the ground running in Concierge. What is even more amazing, Stephanie Purdy was promoted three months later partly due to her performance on the phones with her SQM scores. She had a 28% improvement from 2021 to 2022 and with only six months of scores still ended the year as our largest year-over-year improver. Halfway through 2022 she interviewed and was hired on the Blue Cross NC chat team where she went from providing exceptional services over the phone to handling multiple chats at the same time. Blue Cross NC does not use SQM surveys for chats however after reaching out to her current people leader they said she's actively engaged in multiple team chats and is consistently engaging in positive, proactive, and productive conversations to help her peers deliver excellent experiences. Her current leader said the following about Stephanie:
2022 was highly successful for Stephanie. She was promoted to the Concierge Team in March and subsequently promoted to the TECS team in June. She's shown tremendous ability to learn quickly, all while keeping members satisfied.
She has a desire to truly help our members and goes out of her way to research and resolve issues.
Her hard work and incredible improvement in her knowledge and confidence have been critical to her advancement.
From 2021 when she had a 69% Certification with SQM, to applying the feedback, she jumped to a 96% Certification. She was able to take those skills and apply them repeatedly to help move to other departments and service our members in exceptional ways. Way to go Stephanie.
Theresa Rainer — Blue Cross Blue Shield North Carolina
Theresa is truly an asset to our members as well as our team. She is extremely empathetic and treats every member as if she is serving a member of her family. Theresa takes a lot of calls, which is evident by the 63 total surveys that she received in 2022, but she does not allow the quality of her service to suffer. Theresa is caring, thorough, knowledgeable, and efficient. No matter how complex a member's issue is, Theresa navigates through resolution with ease, while making sure that she clearly communicates with the member. Theresa ended the year with 84.4% FCR, 93.8% Calls Resolved, and 98.4% Customer Satisfactions scores. Out of all her surveys done for the entire year, Theresa did not have one member that she interacted with give her a dissatisfied rating on any survey completed.
In sharing some of our member feedback below, you see how much our members appreciate Theresa's knowledge, effort, and empathy.
"She was very helpful and understanding of the issue I was having, and she tried to help me figure out why it happened even though it really has nothing to do with BCBS North Carolina, so she was super helpful."
"She was very professional, polite, and she really, really, really went the extra mile. She really put in extra work to get my problem solved. Like I said it was complex. I had a complex issue, and she put in extra work."
"She was very friendly, really very helpful, and she went extra and above of what I was looking for. Like, she did extra research for me."
Theresa believes that everyone she speaks with deserves the same level of service from her no matter how complex their issue may be. She also displays this same level of dedication to her teammates as well. Theresa is often observed helping others on our team regardless of her member workload. Theresa goes above and beyond for everyone without the smallest bit of pushback or hesitancy. She takes the time to educate and arm our members with as much information as they are willing to take from her and I believe she is more than deserving of being named CSR of the year.
Cindy Sovde — BlueCross BlueShield of South Carolina
Cindy Sovde is a Service Advocate III on the State Operations' Dental Customer Service team with 20+ years of tenure, and it is no surprise she is World Class Certified for 2022. Due to Cindy's knowledge and tenure in the department, there are very few tasks that Cindy cannot do. Cindy is a mentor to her teammates and demonstrates daily how to be helpful, thorough, and serious about helping our members. State Dental Plan members are always leaving positive feedback after any interaction with Cindy. To name a few, we have heard that Cindy is compassionate, professional, knowledgeable, and understanding. In addition, several members have also advised that Cindy assisted them with their issues without having to put them on hold. In the words of one of our members, Cindy "knows her stuff!"
In 2022, Cindy received a call from a worried member. The member wanted to discuss a denied service she had received. Of course, Cindy advised the member that she could assist. After further research, it was determined the services the member received were to be covered at 80% of the allowed amount. It appeared that the provider denied the services incorrectly. Cindy offered to contact the provider while the member was on the line. The member was relieved because she expressed that she chose her specific dental plan as it would reduce her out-of-pocket costs. After receiving her bill, the member became very upset because of her payment responsibility. The member then advised she was worried about dental expenses since she decided to retire early due to COVID concerns and her spouse's poor health issues. As part of her personal story, the member explained she had been a teacher but could not risk her husband catching COVID from her interaction with students.
Calling on a combination of firsthand experience and having taken countless COVID-19-related calls, Cindy could relate to the caller's worry. Cindy personalized the call and shared some of her own experiences. Suddenly, the members' financial worries and health concerns seemed to quickly fade. After de-escalating the caller, Cindy jokingly told the member that with her personal medical experience, she would be a valuable employee and to think about applying with BlueCross. The member stated, "Even though I decided to retire early, you make me want to come to work with you!"
Cindy has always been thorough when assisting our members. She is helpful and focuses on taking steps to ensure low customer effort. Cindy has the unique ability to create a personal connection with each caller. In State Operations, we believe that "Nobody cares how much you know until they know how much you care." Cindy exemplifies this daily through her work on the State Operations team.
John "Fraser" Clifton — BlueCross BlueShield of South Carolina
"Thank you for taking the time to help me understand the process."
Fraser has been world-class certified throughout his 15+ year tenure as a Customer Service Advocate (CSA) for BlueCross BlueShield of South Carolina. Fraser is currently a member of State Operations' Customer Service Priority and Escalations team but has been a huge asset to the department in many roles through the years. Since Fraser is a part of the Priority and Escalations team, his job includes speaking with upset and dissatisfied members who need more detailed, concierge-level assistance with their questions. Throughout Fraser's career, he has proven he exemplifies exceptional customer service and has emerged as a leader on his team.
In December, Fraser received a transferred call from an upset member whose needs were escalated. The member advised that she called several times to get a claim issue resolved. Following his training and years of experience, Fraser allowed the member to express herself and tell her story without interrupting her. After the member expressed her frustration to Fraser, he showed empathy and immediately took ownership, acknowledging her concerns and validating her exasperation. While he listened to the caller, Fraser advised he was conducting further research on his end. He explained to the member that the services were medically necessary. The member told Fraser that she was unaware that the service had been deemed medically necessary because she has never been previously advised.
Fraser spent time working with the member and teaching her how to read and understand her Explanation of Benefits (EOBs) so she would be able to do so in the future. The member was also concerned that her provider would try to bill her for services that were denied. Fraser ensured they should not bill her and if they do, the provider can contact the State Health Plan Provider Services team for any additional concerns. Through Fraser's coaching, she can now also show the provider a copy of her EOB. Fraser could hear the relief in the member's voice as he explained the process to her. Once the member understood the process, she stated:
"I thought State Health Plan denied everything, but I am thankful that you took the time to help me understand the process."
In the end, Fraser was happy that he was able to ensure that the member could read and understand EOBs in the future to avoid any unnecessary stress. Our member reiterated what we hear so often about Fraser:
"I've never had better customer service before in my life! It was absolutely one of the best phone calls I've ever had with anybody getting information. He actually cared! I'm very appreciative of his time…."
In State Operations, we pride ourselves on going above and beyond for our members, and Fraser exemplified that on this day.
Kimberly Carree — BlueCross BlueShield of South Carolina (BlueChoice)
As one of the newest members of the BlueChoice Call Center team, Kimberly, hit the ground running and she has not slowed down! Kimberly started with our company as a temporary contracted employee in May 2022 with the possibility of becoming a permanent employee based on her performance. From the initial interview to the start of training, Kimberly made a name for herself and stood out from the rest of her training class. As a result of her hard work and dedication, she officially became a BlueChoice employee in November 2022.
Customer service is a very challenging field. Our advocates go through 4-6 weeks of classroom training, listen to calls, and learn how to navigate the various systems and screens. They do all this to ensure our customers receive the best service! It takes a special person to be able to connect with the members, and Kimberly has what it takes. When advocates are on the phone assisting members, they must be 100% focused on what that caller needs. They can't get distracted because they could miss something important the member is explaining. Kimberly understands this and makes certain when she is on the phone assisting the members, she is giving them her undivided attention.
One example of Kimberly's dedication came from feedback that her management received directly from a member. The member stated that she had been calling BlueChoice all day, speaking to different advocates to get authorization approved for the following Monday. It was late on a Friday afternoon, and Kim answered her call.
The member was tired and upset; Kim heard that in her voice. She listened to what the member told her and immediately acknowledged her emotions. Kimberly was going to do everything she could to help. Kimberly reviewed the member's call history and was able to tell how many times she had already called. After researching, she found out that much-needed clinical information was missing for her authorization to be approved.
Kimberly immediately reached out to the provider. She confirmed the need for the clinical information and gave the providers the appropriate contact information. She then worked with our Healthcare Service team to ensure the documentation was received and reviewed. The authorization was approved within an hour. Kimberly followed up with the member immediately.
The member was so thankful and asked to speak to Kim's manager. The member was in tears as she said, "Kimberly took the time to see what was needed and did what she needed to do. She was extremely patient and professional; I could tell she genuinely cared and wanted to help me." The member stated she only wanted to deal with Kimberly moving forward and hoped that the next time she called, Kimberly would be on the other end!
This is just one of many examples of the type of service that Kimberly provides for our members! She encompasses all the characteristics of a World Class Agent and is an integral part of our BlueChoice Family.
For her to become world-class in just 7 months is amazing! When asked what "world-class" means to her Kimberly responded:
"Being a world-class customer service advocate for me goes hand in hand with my previous military career. Excellent customer service is the primary starting point of Blue Choice Health Plan's success. In which I have earned the customer services advocate respect and confidence while doing well in my daily tasks."
Stacy Small — BlueCross BlueShield of South Carolina (BlueChoice)
A former employee called the BlueChoice HealthPlan call center as he was unable to fill his prescription at his local pharmacy. He had worked for the company for many years and was now on Continuation of Coverage. He called to check his eligibility and Stacy received his call. Stacy reviewed the account and found the member and family were active for medical coverage, but their pharmacy benefits were inactive. She informed the member she would research his pharmacy eligibility first to resolve the issue with his pharmacy benefits showing as inactive, then give the pharmacy a call to make sure his prescription is processed, with a paid claim confirmed on our side, before calling the member back.
Stacy contacted our internal pharmacy team to reinstate the family's prescription benefits to active status, which the team was able to correct for the member. Once the family's active benefits for pharmacy were reinstated, Stacy contacted the pharmacy to inform them the member was now showing active in the pharmacy system, and Stacy requested the pharmacy reprocess the member's prescription. As she thought, the prescriptions applied to the member's benefits successfully! The member would now be able to pick up their needed medication.
Stacy called the member back within one to two hours of the member's initial call to inform him his pharmacy benefits had been reinstated, she called his pharmacy to reprocess his prescription and confirmed the successful medication fill with a paid claim showing the transaction. Stacy provided him with the exact amount he would have to pay at the pharmacy and informed him the medication was ready for pick-up at his convenience. The member shared his excitement, noting he was "wowed," impressed, and very pleased with such fast and efficient customer service. He stated he was grateful that Stacy did all of that for him.
Following this interaction, the member requested a manager so he could provide Stacy with a KUDOS. In this follow-up conversation with management, the member shared the following:
He talked to Stacy and found she was "more than excellent!" She took care of his prescription, called the pharmacy, and then called him back, and did it within only a couple of hours. He was so impressed!
He said he is very happy he stayed with BlueChoice after leaving the company because we have such a caring person who handled his call and took complete ownership of his issue.
Stacy has received multiple KUDOS from members that include:
"Stacy followed up this morning and left me a detailed voicemail with a resolution. She even offered to call the provider on my behalf to clarify that I am not responsible for the charge in question! Great work in BlueChoice Customer Service… as always!"
We are extremely lucky to have Stacy part of our team!
Chris Petty — BlueCross BlueShield of Texas (Federal Employee Program)
I would like to nominate Chris Petty for the Agent of the Year Award. Chris has received many compliments in the form of voice messages, written correspondence, and while on the call with the member.
There is a specific call where the member took the time to send a letter following their call with Chris Petty. He and his wife were both on the call with Chris. They had numerous questions that required significant research. Chris spent close to an hour researching and conveying the information they needed. After Chris had reached a resolution and they were both greatly pleased with the information that he provided, they felt he should not go unrecognized.
They included this in their letter:
"His customer service skills should be commended and used for training purposes. We found that customer service calls have an uncanny way of ending in an unsatisfactory manner way too often and it was a real pleasure to experience the opposite with Chris. We wanted his supervisor to be aware that Chris is a real keeper in our opinion, and we hope that the next time we have the need to call, Chris will be the one that answers."
Customer Service advocacy is not an easy job. Chris has been in his position for 8 years. He applies patience and understanding on these unusually intense calls when striving to resolve their medical issues. Many of our members have left messages of appreciation for his kindness and professionalism. Here are a few brief compliments he has received:
"I called in today and spoke to Chris and I wanted to let you know how he went above and beyond to help me. I called to get benefits for some future surgery and Chris explained the benefits to me. I mentioned to Chris that they told me I would need someone to drive me following the surgery. Chris said, let me check the benefits to see if it covers transportation costs. He explained the policy does not cover transportation, but I'll be happy to assist you to see if there is Lyft, Uber, or a local agency that could assist you with transportation after your outpatient service. Chris advised, 'If you have time, I can google your city to see if there is transportation and give you the phone number for 411 assistance.' I truly appreciated him helping me.
"Please recognize Chris for assisting me today. I'm a new member to BCBS Federal plan and my member information is not showing up in your system. Chris was so patient and professional in advising me of the next steps. What I truly appreciated is Chris promised he would call me back over the next couple of days to let me know if they have received my information. He explained he would stay in contact with me to ensure I'm enrolled and would receive ID cards."
"I am totally pleased with what the representative did yesterday because he solved the problem. He looked into the dates of service, went back to the computer to find the proper history, and just solved the problem. It took some digging, and he did it, and I appreciate it."
The representative was very patient, very helpful, very courteous, and just really took his time out to listen to me and make sure that he understood my request and inquiry. And I appreciate the time that he took out, not rushing me, he really showed sincerity in wanting to help me."
Ben Resnick — Blue Cross and Blue Shield of Vermont
"Fight or Flight"
There are not many things in this world stronger than a mother's love for her child. They are bonded together and when the outside world threatens that connection, emotions fly. When you add the stress of trying to navigate the complexities of health insurance coverage and the unknown, mothers go into fight or flight mode.
My first call of the day was from a mother who was understandably emotional as her son had been in an accident. To this point, his care had been provided out of State, and now that he was stabilized, it was time to transition care to VT. She was inquiring about referral requirements for a provider who specialized and had been recommended to her and could help coordinate care. Her primary goal was to ensure he would get the best treatment possible, and she was ready to do whatever was necessary to ensure this would happen. She was ready to fight for her son.
I explained that her insurance plan doesn't require a referral, but sometimes the doctor's office will require one. Given her circumstances, I didn't want her to have anything additional on her plate. I let her know that I would be happy to call the office with her to confirm if they require a referral and then we could discuss the next steps. She seemed so appreciative to have someone in her corner helping her navigate the unknown, and I was glad to provide some level of comfort during this difficult time. When I called the provider's office we learned that they did not require referrals, but unfortunately, we were also advised that the provider who specializes was leaving the practice. I could tell that the mother started to become discouraged and that she needed help. She was still in shock from her son's accident and was trying to navigate the insurance and healthcare industry on her own. As customer service representatives, we are empowered to take the member out of the middle and assist in any way that we can. I understood how difficult it was for someone who is both a mother and a caretaker to encounter additional setbacks when all they want is the best care for their child. I knew that there was more I could do to assist her and help with this difficult situation. I asked the office if they could recommend other providers who could provide the level of care that her son needed. They provided two different options, one of which was a doctor she was already familiar with as they had assisted in her son's care while out of State. That was a happy surprise. From there I was able to verify that both providers were in the network and ensured she understood her benefits and next steps. I could hear her breathe a sigh of relief and I felt good knowing that a made a difficult situation a little easier.
To my surprise, this member completed an SQM survey. I was happy to hear her feedback:
"He was just very human and very polite, and just really, really, really helpful…He helped facilitate conversations with some doctors whom we had been talking to and found out that they couldn't actually help us. He found other names and numbers and confirmed they were in the network for me and gave me the information. Just really kind during a tough situation."
This was a great reminder that it is those little moments that can have such a big impact. When we keep an open heart and are empathetic to our members' needs, we can make a difference in their day and hopefully reduce the difficulty of the situation that they are in. We stay and fight by their side, so our members do not need to take flight.
Heather O'Dell Shipe — Blue Cross and Blue Shield of Vermont
Insurance can be complicated. Having more than one health insurance plan makes things even more complex. My story begins with a call from an irate member who had just spoken with Medicare. They told her that a recent coordination of benefits review was not accurate. They believed Blue Cross Blue Shield of VT to be prime, while we felt Medicare was the primary carrier. Not a good spot for the member to be stuck in the middle of. Understandably, the member was feeling frustrated due to this conflicting information and the impact it was having on not only her but also her providers. Before I could jump in to help, I needed to listen and let her know I understood what a difficult situation she was in, and I was there and ready to help. Once she calmed down, I began to investigate the issue for her.
I discovered that initially, we did not have her Medicare information on file. Once we conducted a review, we determined that Medicare was primary, and we had paid claims primarily in error. This was where Medicare disagreed. I knew I'd have to collaborate with other departments to iron things out for the member. I started by having our Medicare enrollment team investigate the coordination that was initially done and worked with a colleague. The colleague was great, she quickly identified that due to the size of the member's employer group, Medicare was in fact primary. She offered to outreach to Medicare to explain the rationale and ensure BCBSVT and Medicare agreed on the coordination. She even offered to assist me with the discussion with the member, which is not a typical part of her role. After she worked with Medicare to get a consensus on who was primary, we were able to explain to the member that our coordination was accurate, and I confirmed we would need to reprocess all her claims since June of 2019 as her providers would have to submit directly to Medicare.
This bit of news did not make the member happy; she was scared because providers were already saying they would not see her due to the uncertainty of her coverage. I quickly reassured her that I would outreach to each provider with an impacted claim to give them instructions on how to submit it to Medicare once BCBSVT took back their claims. This was quite a large undertaking. I solicited assistance from my team lead who helped me compile of list of providers and their impacted claims so that I knew who required a call. With over thirty providers to call, this portion of our time together took a few days, and the member began to get anxious again. She requested to speak with a manager as I was not able to allay her fears. My manager was able to confirm for the member that I was on the right path and answer questions she had about the situation. I wasn't surprised the member was upset again because I know in her place I would have been as well. When you are sick you need to know your insurance will be accepted by your providers and she wasn't sure of that at this point.
After several weeks of working together, I was able to confirm that all affected providers had been contacted. The member was much more confident in the direction our solution was taking and asked for me multiple times when she called in for updates.
Since the member had so many claims that were going to be affected, I told her I'd proactively watch her account to ensure all the impacted claims crossed over to BCBSVT from Medicare. This way she could feel confident that claims were processed correctly and she knew I was still on her side even after we stopped communicating multiple times a week.
It's been almost four months since that first phone call, and I still look over her claims once a month to make sure everything is processing as it should. The first contact with this member was hard and so were many of our contacts after, but I am pleased I was able to show her that our members come first and that we will always be there to guide them through.
Melissa Pelchat — Blue Cross and Blue Shield of Vermont
"Let me see what I can do."
As a customer representative at Blue Cross and Blue Shield of Vermont, I have found that I get to wear many hats throughout the week. Sometimes I am only there to assist with a small life change or a document, sometimes I am the "middleman" between a member and another team who can bring them support, other days, I am "Miss Melissa", teacher extraordinaire for members who "don't understand a thing about insurance". There are days when I am given the role of the faceless, monogynous comfort at the end of the line for someone who's having a hard day, or days where I get to congratulate someone on their new baby or laugh with a member who is in good spirits. But I think the role I prefer and cherish the most is the role of "advocate".
Our health system being what it is, I feel it can be easy to put everything in the same bucket, but I like our members to know that we are working for them, not against them and that we are on their team. When they get me on the phone, I want them to know I am their ally. One call that comes to mind is for a member who had gone for a procedure. During the procedure, there were complications. The member had received a bill for $2,165. Having met her out-of-pocket limit, she was confused and understandably upset, proclaiming, "They could not even go through with the procedure, that's how much of a disaster it was!" as she painted me a chilling picture of what happened. I reassured her I was there to help. I offered to call the provider; "Let me see what I can do".
We are always advised not to put the member in the middle, but I didn't need this internal policy to give me wings. I knew I would not want anyone I loved to go through something similar. That's how I try to approach situations when they arise and give me the opportunity to step in. What if this was someone I love? I would want someone to care and try to help. I like to think that, at that precise moment, I am that someone. I want to see what I can do.
When I called the billing office, I was told that insurance had "denied' the charge and that is why they billed the member. I was confused. I reviewed the claim. It had been paid and did not reflect any member liability. Aiming to represent our member in the most efficient way, I made a point to keep my tone as neutral as possible. I shared my findings. When I asked if it would be possible, under the circumstances, to review this bill, the silence on the other end of the line became just a bit long enough that I felt I could appeal to the other party's humanity. The employee I was speaking with replied: "I would be beside myself as well. Let me see what I can do."
I held on to that last sentence. That was a small victory, a small flicker of hope. I did not get a no. I got a "Let me see what I can do.", the exact same thing I had told our member when she first called me. For weeks, I stayed on top of this case, making sure I would call the biller on the exact day they asked me to call back to check on how things were progressing. The person I initially spoke to eventually referred me to another person. Guess what that person said? "Let me see what I can do."
I would update the member every week even when things were stalling. I wanted her to know I cared, and that she was top of mind, that I was going to see this through. I showed support, and I believe the member could see and feel that. I persisted. That bill went through three levels of authority. I had almost given up hope that it would be reviewed the way we wished it would, but when I called after nearly six weeks of waiting, I was told that the charge for $2,165 had finally been written off, "You can advise the patient that she does not owe us anything."
That rush of happiness you get in your heart when you feel you were part of a happy end. Yeah, I got that. I thanked her for her kindness through my numerous calls and called the member right away to update her. She was delighted, relieved, grateful, sharing, "I feel so much better!" So many positive feelings submerged me. It felt good to have been a part of this endeavor.
It took someone to care for someone else to care and so on… "Let me see what I can do." eventually led to a resolution. It turns out that when you decide to see what you can do, sometimes, you can do a lot.
Diane Lupinacci — Capital BlueCross (Federal Employee Program)
Diane Lupinacci is one of our top hardworking, dedicated employees, and nominating her for The Agent of The Year Award there was no question in my mind that she deserved it more than anyone.
Our members love Diane and she has volunteered to represent Customer Service at our Retail Store FEP events, despite giving up the majority of her Saturday.
I could give many examples as to how she showed up and delivered every time but you show me someone that has battled cancer and won while still being our number one CSR for the year.
No matter how she felt inside she never let her illness impact her service. She was always upbeat and looking for the positive even with being dealt such a difficult circumstance. Just to highlight some of the positive feedback we received to give you a better understanding of the exceptional service she has delivered:
"She was on the phone for an hour to make sure she checked everything for me, she is very good."
"She is very nice and courteous and expedient."
"She was very knowledgeable, helpful, and pleasant."
It is with great pleasure I respectfully submit this nomination for Diane to be recognized for the Agent of the Year award.
Christine White — Consumers Energy
Christine White exemplifies what it means to provide great customer service in so many ways. She truly has a heart of service and strives to resolve each customer's inquiry in her own, unique way. Christine has a way of setting her customers' minds at ease as she works her way through each process needed to resolve the many different inquiry types that she must deal with throughout her day.
Just looking at her SQM survey results over the past 3 years should be enough to convince anyone of her commitment to her customers and to providing great customer service day in and day out. Over the past 3 years, Christine has achieved an average of 93% World Class Contacts and an average CXI score of 91. In 2022, her year-end results were a WCC score of 95% and a CXI score of 92.
One example of a time that Christine was able to have an extremely positive influence on one of her customers is shared here in Christine's own words:
"One call that came to mind was a conversation with a recent widow. She was calling, just about in tears, wondering how her bill could suddenly be over $700. She had never done anything with budgets or paying bills as her spouse had always handled them. After verifying her address and expressing my condolences, I did some quick research into why it was so high. It was a shut-off protection plan situation, and her last payment was posted a day after the default date. I advised there were a few things we could do to get her back on track. The first was to get an account created in her name. She asked how hard that would be as she had not had a good week so far. I eased her mind on how simple it could be. We went through the process, and I then advised the balance could be transferred to her new account once it was finally billed and we would get her into the shut-off protection plan again. The process took several extra steps, as well as follow-up after the call to ensure that everything she needed was done. She thanked me for making it so easy and she expanded on some of the other things that have been difficult for her after her spouse passed away. A lot of it was just how things around the house bring back memories and made it difficult to get things done. I then shared that I was a widow as well and found that it helped to look for "smiles from heaven" in my everyday activities. My late husband had always enjoyed the outdoors and quite often imitated a particular bird call he heard frequently, almost like he was having a conversation with the birds. I hear that particular bird call outside every now and then, so I look up and say, "Hi Mike". She then shared that maybe that's why her cat starts acting silly when she is feeling down, maybe it's a sign from heaven to make her smile. She then thanked me for sharing my story with her and she would keep her eyes and ears open for those types of occurrences. I inquired if she has family members that are checking in on her as well, and I heard the smile in her voice as she indicated it was just about every day that she gets a call. I reminded her those were the "smiles" too. Her mood from the beginning of the call to the end of the call was 100% better for sure."
Christine always has a smile in her voice and loves to share stories and laugh, both with her customers and her co-workers. Christine brings a positive attitude to work every day and is quick to provide support and words of encouragement during team meetings. I truly appreciate having Christine as a member of my team and hope that she can be recognized for all she does by receiving this prestigious award.
Kristine Darby — Consumers Energy
I would like to nominate Kristine Darby for this award. It is a rare thing to have your mentor become your employee. Kristine truly cares for her customers and wants to make sure they have a good experience when they call us. Her job knowledge and communication skills are the best I've seen. We ask her if new employees may listen to her live customer interactions, and she always accommodates us. Kristine is easy to coach and will try new things to exceed her customer's expectations. Here are some of the things her customers have said about her:
"Very polite, very satisfying, and wished me a happy holiday. It's just like a friend."
"She was professional and yet at the same time, we were able to joke around a little bit. And she was just very helpful. She was able to take care of the issue quickly. I thought I was going to be on the phone much longer than I was. She was very good."
"She was really helpful. Real polite and understanding of what the issue that we spoke about."
One of Kristine's calls was about 45 minutes and she worked with her customer to help them understand their budget increase and what was causing their high usage. She also provided tips on reducing their energy consumption and educated them on Energy Use Details so they could track their usage daily. This call was so exceptional that we submitted her call to our Quality team to be added to our Call Library so that others could learn from her.
Please accept this nomination and select this incredible customer service representative for this award. Kristine will always go above and beyond to assist her customers and her peers. In the 29 years she has worked for Consumers Energy she has never wavered in her commitment to her customers. She doesn't do it for recognition or praise but because she enjoys working with our customers.
Lisa Quist — Consumers Energy
Lisa Quist loves to assist her customers and serves with a caring heart. She embodies what we are striving to achieve by providing World Class Performance delivering Hometown service. This is abundantly clear when you listen to how she interacts with her customers.
Here is a fantastic example of one of her calls:
It was around Christmas time and the customer was a single father who had lost his job. He was calling to ask for a payment extension or payment plan until he could find a job. At that time, we were giving out the good faith credits, so she verified he was eligible but didn't tell him yet what she was doing and asked him on hold. With our credit, she was able to pay off the last two months of bills and left him with his current month's bill, which wasn't due for another few weeks. She got him back on the phone and explained that we were going to take care of the arrearage for him and said he would just be responsible for the current amount. He was speechless at first and when it finally sunk in, he started to cry and thanked Lisa because now he could buy his children Christmas presents.
Lisa is loved by her team and her customers for her overall personal demeanor and how she treats everyone that she encounters.
Karen White — First West Credit Union
Karen White has an edge; a fierce personality, a wicked sense of humor, and off-the-charts performance year after year. When we are in the midst of recruitment and posting role profiles, I often think of how we can attract more people like Karen to our team. She genuinely loves her job because she has a gift for connecting with people, even if it's only in a fleeting telephone call to help them with their banking. She wins them over with her charm and contagious laugh; often layering in jokes and humor that make a mundane banking call feel memorable. It's no wonder why Karen is so successful in her role and is so often called upon to train our newest, most promising team members. Karen's nomination for Agent of the Year stems from one of these memorable conversations, one that originated from a routine banking call to our Advice Centre. The caller was Anne; a sweet, 80-year-old that called in with a personal banking question. The majority of our callers are senior citizens, so this was not out of the ordinary whatsoever, and truly if another agent had taken the call, it probably would have been a brief and forgettable encounter. However, Karen and Anne got to talking on the call, and Karen learned that Anne was housebound for various medical reasons and hadn't left her apartment in years. She had no family, at least none close by, and relied exclusively on delivery services, telephone customer service options, and a few good Samaritan neighbors in her building that would keep an eye on her from time to time. Anne was very matter of fact about it all, but something about their conversation struck a chord with Karen, and she decided that she was going to make it her job to check in on Anne too. Over a year after that initial conversation, Karen continues to phone Anne every few weeks to check in, see how she's doing, and of course, see if she needs any help with her banking. Anne is audibly excited whenever "My Karen!" calls each month, and at the end of their most recent call, Anne told Karen she loved her. In an age where personal connections are often overshadowed by efficiency and the lure of digital options, personalized service, and genuine connections such as these continue to differentiate and define the human experience. To Karen, monthly calls to Anne are an enjoyable highlight of the day. But to Anne, these calls are the highlight of her month. "To the world, you may be one person, but to one person, you may be the world."
Nicole Popiolek — First West Credit Union
In 2022 (and 2023), we often hear and use the phrase "the new normal", which of course refers to the post-pandemic state of business and customer expectations. At the height of the pandemic, in-person interactions were paused, and we became entirely reliant on remote fulfillment options including online and telephone customer service interactions. Now that in-person options have resumed, however, customers don't want to forego the convenience of remote accessibility. They want to have their cake and eat it too. For this reason, it's become extremely complex to impress customers with service and efficiency, because the convenience factor has raised the bar. Enter Nicole Popiolek – our secret weapon for delivering fast, efficient, and accurate advice while consistently meeting and exceeding service expectations.
One of our top call categories at our center is tech support: online banking resets, online banking registration, and general navigation of the online platform. A common pre-pandemic suggestion would be for our members to visit a local branch where they would have the opportunity to sit across the desk from an advisor and practice navigating the platform together. Today, that suggestion isn't plausible, and we find ourselves engaged in long telephone calls describing every detail of the website's appearance in order to help our members navigate a solution. No one is better at this than Nicole. She is our resident "tech guru" and it's not uncommon for her to spend 45 minutes or an hour on the line with an elderly member who is determined to set up online banking so that they can send an e-transfer to their grandkids for their birthday. Or a widow that is looking to learn how to navigate their online banking so they can pay their bills online for the first time after their spouse passes. Or the member who has recently suffered a physical injury and is no longer able to visit the branch in person like they used to. These members time and time again share their appreciation for Nicole's patience and professionalism; one member even quoting that Nicole "spoke respectfully and engagingly about the topic…[and] gave me opportunities to speak."
Nicole's technical expertise was so strong that she was asked to join our business banking team – the team that notoriously receives the most complex tech calls. Not only has Nicole been able to assist others on her team with elevating the effectiveness of their approach to tech calls, but she's simultaneously built strong, loyal connections with members that have called in. Most recently, local business owners Paul and Brenda called our business banking team out of convenience, although not knowing what level of expertise or knowledge awaited them on the other end of the line. They were so impressed with Nicole that they now call her directly for all of their business banking needs as well as for their personal accounts. In fact, Nicole takes the relationship so seriously that she has even been known to log in on her day off to ensure that time-sensitive transfers and investments were completed as scheduled.
Direct member feedback for Nicole includes quotes such as her being "totally polite", "so courteous, professional, and personable", "very knowledgeable", "clear" and that she "saved my day." Nicole has raised the bar for providing exemplary First Call Resolution and advice, while simultaneously delivering phenomenal service. Her members get to have their cake and eat it too!
Shanon Dycke — First West Credit Union
Imagine this: you're on a dream vacation for a month in a tropical destination, during the gloomy winter/early spring months when it's raining non-stop at home. Money is tight and saving for this vacation was a long time in the making. Then the dream turns into a nightmare when a local ATM machine doesn't distribute your cash (despite debiting your account), and the local bank staff are unable to assist you due to language barriers and confusion regarding the underlying cause of the problem. This was the reality for one of our members, Mary, who found herself cash-strapped and running out of options while vacationing in Mexico. Luckily, Mary was connected with Shanon when she called our Member Advice Centre for assistance. Shanon was able to ease Mary's concerns by restructuring a few things in her account to give her immediate access to cash, and in the meantime, initiated the long and onerous process of recovering the funds from an international financial institution. Although this process is usually handled by the member, Shanon knew it would be complicated and would require lots of back and forth, so she took ownership of all correspondence with the subsidiary institutions and triaged and relayed information to Mary every few days. These stories don't always have a happy outcome, but after nearly three months of Shanon advocating and her relentless follow-up, Mary was overjoyed to see all the funds returned to her account from the international bank.
For Shanon, this is all in a day's work. Shanon is a long-time credit union employee and takes her responsibility as an agent of the cooperative very seriously. Whether it's advocating for members who are battling third-party vendors, delivering prudent financial planning, or budgeting recommendations, or helping them secure the best rate for financing, Shanon never falters in upholding her fiduciary duty to her members. Her members take notice – describing her as "attentive", "friendly", "excellent", "genuine", and even "perfect". For Shanon, getting it right and getting it done efficiently is the cornerstone of her role, as this builds trusting, long-lasting relationships. At First West Credit Union we live by our shared purpose of "Helping Members and Communities Thrive", and Shanon's focus on extreme ownership and unparalleled service enables her members to do just that – thrive.
Rae Belmore — Florida Blue (Federal Employee Program)
Going the Extra Mile
A member was at the end of her rope by the time I spoke with her in the Florida Blue FEP Service Center. "They won't give me my medications!" she shouted, burst into tears, and began to rant angrily about her situation. It's not always easy to listen to someone when they are upset, but I imagined my own grandmother in a similar situation - how would I want someone to treat her? I knew that she would need to feel heard and cared for, so I listened patiently while she vented. I assured her that I could help to resolve her problem and that I sincerely wanted to help.
She had been struggling to get her prescriptions filled for over a week. Her pharmacy had told her that Florida Blue wouldn't pay for her prescriptions because she had Medicare D primary. She was nearing 80 and had no memory of ever signing up for Medicare D. Looking at the information, I could see that she'd had a Medicare D policy on file since 2010, and I knew that was where we needed to start. I broke the process into small, manageable steps beginning with a call to Medicare and told her I'd be with her every step of the way.
The Medicare representative we spoke with advised that the member did indeed have a Medicare D contract with United Healthcare, and this sent her into an angry spiral. "I don't want it! I never ordered it! Just cancel it," she kept repeating. Again, I assured her that we could work through it together, and I asked the Medicare representative for the policy and contact information for United Healthcare so we could take our next step.
We took a few moments between calls to discuss what we'd learned so far and I helped her again to calm down and breathe. When we spoke with United Healthcare, we found that she had been paying $100 each month for a policy she didn't know her late husband had enrolled them in. I helped the United representative take her through the steps needed to cancel the policy and made sure that we had a clear timeline for the disenrollment process that she understood as well.
Our last step that morning was to reach out to the pharmacy. The member was understandably exhausted by that point, so I reached out on her behalf. I requested that the pharmacy fill her prescriptions using the Medicare D policy that would remain active until the end of the month. They did not have an explanation as to why they had stopped billing Medicare D in the first place, but they were able to get the prescriptions ready for her that day.
Over the next couple of weeks, as we waited for Medicare to confirm the term date of the member's Part D policy so that we could get her coordination of benefits updated, we spoke a few more times. Each time, she became more friendly and open. She had needed someone to 'Go the Extra Mile' for her, and that's just what I did. She apologized for her outburst on our first call and asked for my forgiveness, which I gave readily, of course. I was truly touched when she asked if she could say a prayer for me. I said yes, thinking that she would do so later in the day, but she immediately began to pray, asking God to help me as I helped her.
More than any other call in the last year, that call reminded me that we can make a real change in our members' lives just by taking a few extra steps. Those steps are easy for us, but for someone like this member, outside of the world of insurance, they can seem insurmountable. Thanks to her kindness and appreciation, I'll always remember to 'Go the Extra Mile' to make our members' lives just a little better, one step at a time.
Stacy Haga — Florida Blue (Federal Employee Program)
The things people take for granted are often not realized until they are without or in need of something. Our members are like everyone else; they have goals, dreams, lives, friends, and family. I didn't initially think as a Customer Service Representative for an insurance company, I could have that much of an impact on someone.
Not long after I completed training and was assigned to a team in the contact center in 2022, I received a call from an elderly woman that was 89 years old. She was listed as the annuitant on her husband's policy. She was very distraught and crying, so I attentively listened to what she was saying. My heart was breaking more and more the longer she laid out her problems to me.
The first thing I heard was that her husband had passed away a few months ago and she was alone in Florida. She and her husband had moved to Florida from up north just months before he passed away and they had not had time to make any friends. All her family was still up north. Her husband had always taken care of finding doctors for them and handling their finances, so she had little to no experience with these matters. She was grieving her husband's death with no family or friends around to comfort her. In addition, she did not understand why she kept getting letters from us and what they meant.
I knew she just needed a shoulder to cry on and I did not want to interrupt her. So, I researched her files to see what kind of letters she could be receiving. After some time, I was able to determine the letters she was receiving were Explanation of Benefits (EOBs). She had never seen one. She was assuming it was a bill from us. I expressed much-needed empathy and then explained to her what the EOBs were and that she does not owe us, or the providers, any money.
She had Medicare A/B primary and FEP secondary. I explained to her how the two policies worked together. I also explained where she would find any amount owed by her on the EOB and told her if she ever sees a dollar amount in that column to call us and we will research it for her. I also told her that anytime she has questions about her insurance to call us right away, even if it is about going to a new doctor as she was on the Basic plan and needed to stay with doctors that are in our network. I did not want to overwhelm her with instructions on how to find out if a doctor was in our network. I told her to call us anytime she wants to switch doctors.
I told her she will always have friends at FEP FL Blue, and we are here to help her anytime she needs us. By the end of the call, I could just feel some of that stress lifting off her shoulders and was grateful that I could be a part of helping her find some closure.
Jill Yursha — Horizon Blue Cross Blue Shield of New Jersey
When we think of Customer Service, one of the questions that come to mind is, what does it take to truly serve?
Our CSRs come to our company from various demographics and backgrounds. I have found that the common thread that binds the great server from the one who just gets by, is a true innate caring nature. There is a natural sense of consistently immersing themselves in another person's needs. They are born with empathic abilities that allow them to take all necessary steps to resolve another's problems. In the Service industry, this trait is very necessary and most effective if the Servicer can hone into that part of themselves, while still adhering to policies and procedures set forth by their respective organization. Jill Yursha exemplifies all of these necessary components and then some!
Jill began her career with Horizon less than two years ago and since day one she has exuded the strengths and abilities of a much more experienced Service agent. Jill Yursha and I work closely on a daily basis. What immediately stood out with Jill was how quickly she had a great sense of purpose and understanding of the needs of our internal and external customers.
Our Customer Service agents engage with 25-40 customers per day with the intent of leaving our customers with the knowledge and assurance that Horizon cares about their well-being.
Jill has perfected this intent and has truly been an advocate for our members. She once said to me, "I always work until I have given all that I can and then I take another look, just to be sure."
Jill holds herself accountable for all of her inquiries, she never gives her callers homework and/or an assignment. She continuously uses excellent judgment by engaging the member in resolution, allowing the member to take part as necessary with external parties while partnering with them in support. Jill ensures all necessary steps are taken to resolve the members' inquiries. Jill also keeps her promises to our members. If she says to them, I will definitely call you back at 9:35 AM, Tuesday morning, you can trust that the phone will be ringing at that exact time!
Here are a few examples of what Jill possesses that allow her to provide World Class Customer Service:
Professionalism, Empathy, Active listening
Intuitive investigation and expeditious handling
Appropriate escalation to any and all necessary parties
Advocates all-encompassing handling in an effort to provide a total Member experience
Intent on "Trying to find the 'Yes" as appropriate however when the No is the outcome, she ensures this is delivered empathetically and in a sincere, factual manner
When handling Group Inquiries, Jill attempts to handle issues with all members of the group in mind
Ensures she works efficiently and expeditiously, touches base periodically to ensure our member is aware.
Jill once advised me that she cannot rest until "her customers" issues are resolved. Jill has no problem taking all necessary steps to ensure no stone is unturned!
One specific member experience with Jill that comes to mind exemplifies what it takes to provide World Class Customer Service:
Jill had a scheduled vacation and was leaving for a trip. The day before her trip, she received a call at the end of her shift. Prior to leaving the office that evening, Jill and the member made an agreement to connect when she returned from her trip. Later that evening, Jill contacted her Supervisor to advise that she was packing her bags to leave on a trip, but could not rest until she was sure that her members' issues were resolved. Jill had already taken all necessary steps to resolve the member's Enrollment and Claims issues; however, she wanted to engage her Supervisor to ensure all of the member's needs were fulfilled, while she was away on vacation. Her next concern for this member was not included in the member's initial request. Jill was concerned that the member could not obtain medications. She had all of the necessary information for this member ready for her Supervisor that evening. Jill advised her Supervisor of the sense of urgency of this request and by the next morning, the member's issues were completely resolved! This is the sense of urgency, motivation, ownership, accountability, focus, and genuine care that Jill demonstrates on all of her calls.
Jill's tenure so far is abundant with stories similar to this one. Some stories are as simple as getting someone an ID Card that the member had been requesting for weeks, or as compelling as the story just shared. All of them have the same World Class Customer Service in common.
You can actually "feel" Jill's engagement when she is speaking to her customers.
There are people in our lives that we love, and we want them to have the best service possible. If any of my loved ones contacted Horizon and had the opportunity to be fortunate to reach a representative like Jill Yursha, I would rest assured that their issues would be expeditiously handled with all of the compassion, efficiency, and motivation necessary to get the job done!!
In summary, I feel Jill is an example for Horizon BCBSNJ agents and for the National SQM stage to share her experiences helping our members and setting the bar high for our service expectations.
Tanya Woods — Horizon Blue Cross Blue Shield of New Jersey
Our members' opinions about this specific agent speak volumes.
Tanya just celebrated 15 years with the Horizon Organization. During her tenure with us, Tanya has received numerous kudos calls from our members. For 2022, she had the most kudos calls within the call center for the second, third, and fourth quarters (the contest wasn't held in the first quarter) but her results speak volumes!
In going through the vast number of calls where members wanted to leave comments about their interaction with Tanya, it's difficult to pick just one stand-out story. Her friendly and pleasant attitude carries over to her calls. There is a common theme among the comments left by our members; "Tanya went above and beyond, she was patient, she was so friendly, a pleasure to speak to, very detailed and helpful, such a sweet demeanor, she has a way of putting you at ease, your company is very lucky to have her, she deserves a million stars."
One member in particular sent in a message through our CHAT feature, regarding the service she received while being assisted by Tanya. The member stated she had advanced COPD, which made it very difficult for her to speak long sentences without losing her breath. The member was in need of finding physical therapy providers and had attempted to make some phone calls to providers on her own, one of whom hung up on her because they couldn't understand what she was saying while trying to catch her breath. She was so upset and discouraged when she called in, but Tanya jumped right in and started calling providers for her and became her advocate. She explained the member's situation and that she needed someone who would help her and be patient with her. The member was so thankful that, by the end of the call, she was in tears. She was so grateful to Tanya for going above and beyond to help her find a doctor. She said "It was so refreshing to have someone who honestly loves doing their job and wanting to help people, and she did it so well. I appreciate her efforts; she has been like a Godsend."
So, in conclusion, Tanya is an amazing agent and so deserving of this recognition. She is certainly a rock star to our members, and we couldn't be happier to have her on our team!
Almitra McMillan — Marchon/Altair
No one should be bullied.
Since my first day of training in VSP CS Eyewear, it was clear that we truly care about our customers by going above and beyond with the customer service we provide. Excellent communication skills, active listening, and empathy paired with strong product knowledge are just a few of the many skills it takes to be a successful customer service representative.
One call that stands out to me happened just a couple of months after completing my training and being on the phone by myself. An optician from Peninsula Eye Care called in and was looking to do a warranty replacement. The call started off just like every other call. I got her account information, frame model, and so forth, but the more we continued to speak I could hear the concern in her voice. We were looking to replace a child's frame which already made getting this frame out a priority, but when The optician explained what had happened to the frame my heart broke for her patient. The frame was for a little boy who had been bullied at school. Hearing that had me sit up straighter in my seat and really get down to business. Not only was this child being bullied, but the mother didn't have very much money to put towards new frames for her son. Knowing this, the optician was willing to cover the cost of next-day delivery, but I went ahead and waived the shipping fee. It was the least I could do considering the situation at hand. I expressed how sorry I was and assured the optician I would do everything I could to get this replacement out as soon as possible. We quickly got through the first part of the order process and pulled up the frame model she was looking for. Then my heart stopped – the frame model was no longer available. Seeing this I could feel my stomach turn and my palms get sweaty. No one likes to deliver bad news, but I do find that people take bad news better when you present them with options.
I quickly opened another window and got to work. Marchon NYC is a collection that has a junior and an adult size available for the same frame model. What luck! I took a deep breath and apologized explaining that the original frame model was no longer available, but I quickly followed with an option I believed could work. The adult eye size was available with identical frame measurements, but not the same color. After presenting this option, I could hear the hesitation in the optician's voice. Children can be the trickiest customers to please when they are set on a certain color. It can be hard to move them to another one they might like. The frame I found would fit the lenses which would be a huge savings for the mom, but the color would be different. I automatically offered to have the frame sent on patient approval so that in the event the little boy did not like the color, The optician could send it back to us with no trouble at all. After taking a moment to think about it, the optician said that she would have to call the mom to confirm before completing the order and would call back. I could hear the disappointment in her voice and offered to wait on the line while she called the patient's mother. Right away her voice perked up. She quickly jumped on the other line and made her call. Once she came back, she sounded like a huge weight had been lifted from her shoulders - the mom was okay with having the other color sent as the replacement. What a relief! By the time we completed the order The optician couldn't stop thanking me, and I could feel her smiling through the phone. To me, this is what customer service is all about. It's more than just being "polite" on the phone. It's about showing we care. We do so by actively listening and providing solutions to the challenges that come our way. Most importantly, we are one team, not just with eyewear but with our customers. When they succeed, we all succeed and it's our job for them to know that they can always count on us in any situation.
I have been part of VSP CS Eyewear for almost 11 months, and I still remember this call like it was yesterday because of how happy the optician sounded. We were able to help her young patient who had been through a terrible experience of being bullied. Not every call I receive will have the same result, but I make it my goal to have every person I speak with feel heard and appreciated. People will not always remember what you said to them, but they will always remember how you made them feel. Be the light that brightens someone's day.
A note from her direct supervisor:
Almitra enjoys and loves what she does. Her passion is helping people no matter the circumstances. When she started her employment with Marchon, she had the personality of "we-care" exuded with everything she did when handling our calls and interacting with her peers and management. Her mission was not only to help people see but to also give them a memorable experience when calling our Customer Service Department. With the external and internal business partners, she always made herself available to give a helping hand where she could. Her essay is just one example of how she is on a day to day. Also, for her to go above and beyond with being here for just a short period of time shows the type of service and values we instill in our CSRs and training to ensure we deliver World Class Service with every interaction.
Sharing some comments from our customers on how Almitra made them feel:
"Gosh, she really helped me a lot and she was very polite".
"Almitra went above and beyond what I was asking her for".
"She did just everything I needed her to do, and she knew what I wanted. She knew exactly what she was doing, and it was great".
A member shared that Almitra "was very personable, charming, and succinct. She was able to get me what I needed and quick which I appreciated".
A member said Almitra was "polite and courteous, she was knowledgeable. She took the time to answer all my questions and I appreciated that very much".
Samantha Christian — Marchon/Altair
Above and Beyond for Our Customers
A customer support agent is there to help. That is our main job. Whenever an issue arises, the customer gives us a call and expects us to know the answer in order to help them. That's why I am in customer support. I love helping people and giving them an answer quickly so they can get back to their job.
A few months ago, a customer called and needed to order a frame on warranty for a patient with a very high minus prescription. They needed them rushed, as those were their only glasses, and without the glasses, they are unable to see at all. Upon ordering the frames, I noticed they were no longer available to order, and had been phased out. I quickly suggested that I could find something in my current catalog that the patient could order instead. The customer was very reluctant, as she said he had his own lenses, so it would be hard to find a perfect fit. I reassured her that it would just take me a few moments to search and see if we could accommodate her patient. I found a pair that had the same measurements as the patient's previous frame, and it was even in the same color that he loved. I offered to email the customer a picture of what the glasses looked like to verify if she thought the patient would like them. She was very surprised and happy I was able to do that. She loved them and I told her I could overnight it for her so the patient would have it the next day.
This story is a perfect example of why I love working in customer support. I love problem-solving and finding a solution that makes the customer happy. Our goal for our customers is to keep them looking forward to calling Marchon Eyewear. At Marchon Eyewear we want to make their experience as positive and easy as possible.
Supervisor Comment:
Samantha shows a big interest in learning about our products and services to ensure she is providing the best resolution when it comes to assisting our customers. She does take her time and displays a willingness to help and expresses her product knowledge in every interaction. This essay is just one of the examples of her ensuring a First Contact Resolution as well as an overall successful customer experience that supports World Class Customer Service. Samantha never wants to see a customer or patient not have a resolution. She always has the customer in mind and the company which makes her a pleasure to work with and gives me the confidence that if a customer is calling with a problem, I know Samantha will have it fixed by the end of the call.
Comments from our customers on their experience with Samantha:
Blake shared that "Samantha was very helpful, was willing to go through our catalog with him so they can find a frame for his patient. Blake's patient had a frame that was outdated and no longer available. She was patient when going through the catalog looking at frames, colors, and measurements and she found one easily and fast. Good customer service."
Rosalinda shared that "this call was the best call she experienced in a while. She was very polite, very knowledgeable, and was able to answer all my questions quickly. I have not had a person talk to me in such a way, she was very professional and it was a great experience."
Neil shared that Samantha "got right to the task. My request was dealt with in an appropriate manner, and she took ownership, it was congenial to call and efficient. The result was what I wanted, and it did not take a lot of time. It was good service."
Yolanda said: "She was very polite and a happy person that I could feel it through the phone, just very helpful."
Anna Williams-Heedley — Mr. Cooper
Anna Williams-Heedley is one of the most caring and compassionate agents toward her customers that I have ever met. Anna shines bright in the way she handles each call as if the customer is someone she has known for years. She sets the bar high for SQM standards not only for her team but for the company. She is amazing at reassuring her customers that she is here to help them to get the job done. There are no particular scenarios where she shines brightest because she consistently goes the extra mile on all calls.
Significantly, Anna has not had a call that was NOT a world-class call for more than one year, out of a whopping 49 calls. This means out of 49 customer surveys over the course of one year, she has not only had zero action alerts, but she has never had a customer that rated her interaction as anything LESS than World Class. This alone is worthy of nomination and this reward.
This customer SQM survey response summarizes Anna's calls well:
"I usually don't complete customer feedback, but Anna blew us out of the water with her kindness and sincerity. She was truly empathetic to our situation. We were dreading the call to Cooper mostly because the situation brought upon us was borderline embarrassing to us. But Anna really made us feel calm and took the "guilt" away. Thank you for being so thorough with your explanations and so kind. We are 100% sure of what our next steps are and have no further questions. Exactly how you're supposed to feel after calling a business and speaking to a representative."
Anna said it best in her video interview:
"Without our customers, there is no Mr. Cooper."
This is a statement that she truly takes to heart and the mindset we truly are after at Mr. Cooper. Therefore, I am nominating Anna Williams-Heedley as SQM CSR of the Year 2022 for her high commitment to excellence and for supporting her customers!
Dione Cole — Mr. Cooper
Dione is an ideal agent for this award because of her amazing customer service to our customers every day. She really goes the extra mile to delight the customers. Dione once had a customer that had an outstanding tax bill, and the county was setting up for a tax sale. She contacted the county and confirmed the amount that was needed and how long we had to pay it. She sent an escalation to a manager, and we were able to get a payment to the customer's county before the tax sale took place. It was Dione's quick response and continuous follow-up that helped this customer who was very grateful that Dione was the agent that helped them. They felt reassured that everything was completed and saved their home.
Dione has received 68 world-class calls. She keeps her promises to her customers and makes sure to update them every step of the way until their issue has been resolved. If Dione says she is going to follow up, you know for sure she will with a detailed response and a smile on her face. Dione also does a very good job of de-escalating the customer if they call in upset, she shows an incredible amount of empathy and a calm voice. She listens to them and their needs and then takes it upon herself to help them in any way she can. Dione also protects her FCR by making sure that she follows up on all her callbacks when she tells the customer she will, this is also helping her SQM by delighting our customers and keeping her promises.
When listening to her calls you can feel her smile through the phone, her pleasant attitude and calm demeanor always have such a positive impact when engaging her customers. Customers leave a conversation with Dione feeling reassured that whatever reason they called in for is being taken care of and they are in amazing, thoughtful hands.
Dione is also a huge cheerleader for our team. She loves to recognize other team members for a job well done. Also, if she sees someone struggling, she is the first one to reach out to them to see what she can do to help. I had an agent tell me in a 1:1 that Dione reached out to her and gave her tips on how to improve her P2P score. The agent took Dione's advice, and her P2P score improved.
Maria Suarez Veliz — Mr. Cooper
Maria always attempts to beat all odds. She amazes me with her ability to ensure customers are delighted and educated about their accounts.
One late evening, Maria's system shut off, but her phone still had calls rolling in. Maria didn't panic! She knew the customer needed assistance and she was going to provide it. She immediately let me know she could not pull up the account. While greeting the customer and taking account of the concerns, we used the chat and took screenshots to ensure the customer had everything they needed. She did all this without missing a beat or even advising the customer of the internal issue. I was proud of how calm she remained throughout the entire call. She did such an amazing job, and the customer was delighted. Just when Maria thought she could work on her system because the call concluded, another call rolled in and yet again she exemplified what it means to go above and beyond without a second thought.
However, this is one example of how dedicated and committed Maria is. Every month her customers rave about their experience with her; her customers aren't just checking the boxes they leave very personal and heartfelt expressions regarding the service they received. Maria can take the most complex concern and turn the experience around for the customer and the company.
Additionally, Maria celebrates her team by encouraging positivity in the team chat and reposting customer compliments. Maria is a great asset to the company, our customers, and the team!
Josie Hill — Premera Blue Cross
My name is Josie Hill. 2022 was a busy year for our members. It was a year when many members faced concerns about Covid, personal finances, and their family's health. When we read those concerns out loud, we can all relate to their concerns during those times of uncertainty. It made me really reflect on how I could improve the members' experience with Premera.
I found it not only important but very helpful to give every member the time to express their concerns, and questions, and show that I empathized with them. This ensured they left the call feeling understood and respected. I achieved 95% customer satisfaction and 92% resolution. This demonstrates the way I approached each call. I treated every call with urgency. I personalized the call to make them feel comfortable asking their questions or addressing their concerns.
I strived not only to complete the call but making sure it only took our member one call to seek resolution, never missing an opportunity to educate the member along the way. There are many reasons why we receive calls. Maybe the member doesn't understand a claim because they don't understand their benefits. Maybe a member is scared to use their benefits because of a bad experience they had in the past. I wanted to take a closer look at that. I sought to give the members the tools and information they needed not just for the issue at hand but for the future, therefore helping our members in the long run.
Empathizing with the member and talking to them in a way they can understand makes all the difference. No matter how small, simple, or difficult the answer might be I made a point to always talk to the member like a human and not a robot. It can be easy to get caught up in "insurance jargon" and confuse the member even more. I also wanted to show every member that I valued their time. That's why I was always trying to improve how I could inform and explain information in the most efficient way possible.
Members don't call because they want to be sent away to do more work. I made it a goal of mine that no matter how difficult the issue may be, offering to take that extra step and call their provider's office, lab, or pharmacy for them takes away one less stress in their life. It also shows they aren't just another number but a person who deserves to be respected, listened to, and taken care of.
Some comments from Premera's members that represent how I value and impact them:
"I called with a concern regarding my coverage and Josie helped me explore different options with medications to share with my doctor that would be covered. I really appreciate her time and efforts. Great customer service!"
"I was really getting the runaround and when I was told by the doctor's office that I had to call insurance, I was super nervous. Josie was great and her research answered the question and resolved the issue when I called the pharmacy back. Thank you!"
"Josie was efficient but friendly. Her explanations were clear, and I finished the call extremely impressed."
"It was a fast, informative call. Josie was quick to understand and reconcile my issue and at the end asked if there were other things she could explain. I asked another, somewhat related question, which she also answered. It was great working with her. Thank you!"
Buffy Anderson — Regence BlueCross BlueShield Plans
I would like to nominate Buffy for Customer Service Representative of the Year. Since the moment that Buffy was cross-trained on member calls, she has consistently exceeded member expectations with the stellar level of service that she provides to each and every member. Taking care of our members to the best of her ability is far above Buffy's top priority (assisting her teammates and peers comes in at a very close second!).
As you will see below, there have been a plethora of members whose lives Buffy positively impacted last year. I reached out to Buffy however and requested her thoughts/feedback on a member interaction that really stuck with her personally from last year, I want to share that now:
"There are so many situations that I can think of, but I think the one that really means a lot was Greg B. He called in to find an urgent care/emergency room in his area because he was having chest pains. I immediately asked him if we needed to call 911. He said no and that he thought it was food poisoning. He went to the ER, and they admitted him as he was having continuous heart attacks. I had given him my extension to call me for anything. We had several interactions. He ended up back in the hospital in November. I had taken time off but didn't want him to feel alone so I had another team member reach out to him just to see how he was doing. In January of 2023, he was heading over to Medicare. I was sad about that since I wouldn't be able to be his go-to person. But I did call him on his birthday when he turned 65. I requested a get-well member gift sent to him."
Throughout the course of 2022, I received numerous kudos voicemails for Buffy and I wanted to share a few of the amazing words our members had to say about her:
"I wanted to tell you what an AMAZING experience that I had with her. I was explaining to her that I was from Canada and did not know how to navigate the whole insurance thing. She explained matters and offered different ideas on how to manage things, how to be proactive, and how to go about doing certain things. I really hope you understand what a fantastic person you have in Buffy, she just explains stuff to me that I understood. I know what I need to do. It was so nice to speak to somebody who could make me feel ok and understand what was coming through my mailbox."
"I've enjoyed dealing with Buffy, she is a really sweet person and has been very diligent in helping me. Calling me every Friday even though she didn't have to but really put forth the effort and you know you don't really see that much anymore these days. I am very impressed with her, and she is a really nice person and I appreciate everything that she has done for me. You have someone very special there working for you. She has been more like what I was used to growing up and gets back to me and cares and the difference is so noticeable."
"I just want you to know that Buffy has been helping me and she is absolutely amazing. My wife and I just appreciate her so much and all of the effort and everything she has done for us, and she is just a pleasure to work with and talk to on the phone. I give her a 10+ she is just amazing. She is such a vibrant personality and easy to talk to, very informative and very professional and I just wanted to give her some kudos and to let you know that you have a very valuable employee there."
"I just wanted to let you know that you have a fantastic employee on your hands! Buffy is very helpful and empathetic, and she didn't try and just rush me off the call. I have been in Customer Service for years and when I get exceptional service, I always want to let the Supervisor know. She was just exceptional."
"I have been working on getting my insurance all figured out since May when my wife lost her job and just wanted to just express my absolute thrill in coming into contact with Buffy, she has been nothing short of amazing. I have worked 40+ years in Customer Service and am wracking my brain to try and remember an experience with someone who generally made me feel like I was the most important person in the world. She is absolutely amazing when I need something, she will call me back. If she says we will be on a call – we are on a call. She has essentially held my hand and walked me through this process and if it wasn't for her I don't know where we would be so I just wanted to pass that along that you really have a good one there with Buffy as she is fantastic"
Buffy has always been a leader in our team, and this has become even more evident since we have transitioned into working from home. When this took place Buffy took it upon herself to do things for the team to spread joy, happiness, and togetherness – hand-creating and mailing out cards to each individual person on our team, being a crucial part of setting up several team get-togethers outside of work and never ceasing to try and bring laughter and smiles wherever she goes.
The best way that I can think to end this recommendation would be in Buffy's own words:
"I am a very personable person. When I speak to members, I think of them as close friends, maybe too personable at times. One thing I really like to do is help them understand their benefits. Some have never had insurance, so they do not know how it works. So, taking that extra step to call a provider on their behalf, look up providers in their area, navigate out on Regence.com, or just being that lending ear when they are going through something so tough, and they don't know what to do makes this job worthwhile!! When a member has a bad experience or doesn't feel they are being heard or cared for then they won't feel the need to call back."
Charlene Paddock — Regence BlueCross BlueShield Plans
I would like to nominate Charlene Paddock for Customer Service Representative of the Year. Charlene received 112 surveys with 91% World Class Certification. She always creates a positive and memorable customer experience resulting in a fundamental difference in the life of the customer. Charlene invites the members by creating a trusting relationship and earning their respect and confidence that they believe in Regence (Cambia) as their partner in this journey of navigating insurance, their personal story, and experiences.
Charlene is an exemplary Customer Service Representative embracing every interaction with professionalism, kindness, patience, knowledge, and passion. It is difficult to choose one specific example to share but some great compliments have been received in her surveys affirming the service she provides, and it is most definitely world-class, always!
Charlene believes in planting the seed of her willingness and desire to partner with the member immediately welcoming their question(s) and offering an inviting greeting including "let me look into this and see how I can help answer your question or resolve this for you." She is focused on each call and does not divide her attention into other work items during the interaction. She actively listens to capture information and can efficiently and accurately share needed information back to them timely. She has a depth of knowledge and uses all of her resources to give benefits, provide clear and concise directions when assisting members in the navigation to empower them that they can also be resourceful in the future, and recognizes some members need a partner to assist them in communicating with their providers about their care and billing questions. Charlene goes the extra mile looking up all supporting information and does extra research when something appears inaccurate and will assist in making outbound calls to providers as needed or follow up with the member as promised. Her patience is extraordinary and many often share in their personal observance of her traits in survey feedback.
Two examples are shared below.
"Charlene answered the phone when I originally called, and she had a very calming patient voice. She offered to call American Ambulance so the three of us could be on the line at the same time to help resolve the billing issue and answer any questions. And when we followed up afterward, she was an absolute dream."
"Charlene was extremely friendly, extremely helpful. Normally when I call somewhere about insurance, people act like they're irritated with my questions and they're just trying to rush to get me off the phone. This rep was incredibly helpful, I think she may be the best customer service I have ever had calling anywhere."
Charlene makes Customer Service shine. Charlene looks forward to the next call and creating yet another memorable encounter each day. I appreciate that she finds opportunities to prepare our members with knowledge, understanding, and ability to navigate their journey with confidence and trust that we will always be there to back them up or call on them for assistance.
Some parting comments on her service directly from her surveys:
"The customer service rep was very knowledgeable, very thorough took all the time that was needed to resolve the issue and was very, very pleasant."
"She was very friendly, helpful, efficient, professional, and made everything very easy. It was very appreciated!"
"The service person that answered my call was knowledgeable She carefully listened to my question. She answered my question in a way that I understood, and I felt like she was very responsive and engaged with me. I had a good experience. Thank you."
Nice year Charlene!
Deejay Whitehead — Regence BlueCross BlueShield Plans
I would like to nominate Deejay for SQM World Class Agent of the Year. Deejay joined our company in June of 2022 and from the moment she joined the company she has been committed to making lasting relationships with our members and has always gone above and beyond to advocate for them.
In Deejay's brief time here, she finished the year at 91% World Class, 93% CSat, and 93% Call Resolution. In addition to these outstanding numbers, she has also received many kudos from our members and was most recently nominated and won our Q4 Service Hero Award.
When thinking about Deejay's contributions and accomplishments to customer service I can only sum up what I had to say during her Service Hero announcement to reflect who Deejay is and what she stands for when it comes to providing excellent customer service.
There is a quote that says customer service is not a department but an attitude and that is reflected in the call that won her Service Hero and comments left directly from other members.
When Deejay took the phone call that was nominated and won Service Hero, she had been on the phones for exactly 2 months from her graduation date and this call amazed me with the compassion, knowledge, and guidance she provided.
From the moment the call came in, Deejay realized this member had been through a lot without even knowing the details of what she had been through. Deejay listened to the member and as she listened, she realized just how rough of a year this member had experienced-She had a recent fall that had resulted from her health declining after learning of her son's sudden death earlier in the year.
Deejay did not want the member to worry about her claims. She took the lead making sure everything was taken care of so the member could focus on her health. She made the entire experience a seamless effort and saw it through to the very end. She made sure no claims got held up in processing for our member and she sent a gift to let her know we care, and that we are here for her.
This call is an example of what may be a simple solution on our end to resolve but for the member, it was a monumental task and actions taken by someone who cared.
Not only did Deejay impact this member but has impacted many more and is found in the voicemails that were left on her behalf. Here are a few examples from the words of our members of the type of customer service Deejay exhibits:
"I had to call in some payment information for a member, and I spoke with Deejay in Customer Service. She was so pleasant and extremely helpful!"
"I called today and had lots of obscure questions about a Regence plan, the gold 2500 plan. I talked to Deejay. I just wanted to let you know, she was so knowledgeable, so helpful, so delightful to talk to. I was just really impressed. I've been calling and talking to Blue Cross of Idaho and home something or another couple of different places and I was already partial to Regence. But I just really thought Deejay did an amazing job and answered all these questions and you have an amazing employee there. So, I hope she is promoted and goes into marketing or something because she's awesome. I am applying right now-thank you."
"She has been so incredibly helpful and literally I swear a guardian Angel the last couple of months."
"I was talking with Deejay about some insurance questions that I had. But I just wanted you to know how helpful she was. She was very kind, very helpful, and went above and beyond to help me figure out what I needed to do and I just, I really appreciated it. She was a delight to talk to. So hopefully you can do something nice for her."
"So I just got off the phone with one of your employees for customer service. Her name was Deejay and I just wanted to say what a great job she did. She was so helpful. She went above and beyond anything I would have expected. And all this is new to me for the mental health side of our insurance. She was more than wonderful in helping me navigate through all of it."
The member insisted you pass the call to your supervisor so they could hear what they had to say about your interaction, and this is the kudos the member had to say about your interaction: "I am enthralled at how you handled this call. You were magnificent at your work, and I never say that because everyone has room for improvement. I never give 10s and you are the closest to a 10 I've had in a long time. You have hit a home run!"
I truly feel that Deejay is deserving of this award, she is a true example of what we want in an employee and a person we want to help our members.
Elizabeth Cline — Regence BlueCross BlueShield Plans
I would like to nominate CSP Beth Cline for CSP of the Year for 2022.
Beth Cline has been with Regence and on my team since she started in 2019. In early 2022, Beth set out with the goal of providing our members with a wonderful experience and resolving their issues. She knew that achieving World Class Certification would be a wonderful measure of that! In 2022, Beth achieved 86% certification! This is impressive because Beth knew going into 2022 that she had multiple call metrics to focus on improving, but she was steadfast, knowing that she could not let any major change in routine or behavior affect the experience she was providing our members. Throughout the year and with each one-on-one we would discuss member experience and how adjusting too far in any one behavior might affect member satisfaction. Beth managed throughout the year to perform very well in the CSP role, improve her call metrics and ensure our members received the experience they deserve.
One example of when Beth went above and beyond and displayed her steadfast commitment involved a widow whose spouse had received care at a Skilled Nursing Facility (SNF) for the better part of a whole year. Sadly, the spouse passed away shortly after leaving the SNF. While receiving care at the SNF, the family had been put in a position to pay a very high cost for some of the services out of their own pocket. When it came time to seek reimbursement, they submitted a claim to the health plan, hoping for partial reimbursement at the very least.
Unfortunately, when we received the claim documents, they were missing some very important details that prevented us from processing the claim. Beth worked with the member's widow for several weeks trying to gather the necessary details. This included Beth performing outreach to the provider and sending claims documents back to our internal teams for review. This was all in the hope of helping resolve this issue and to gather the details we needed to process the involved claim. Beth eventually escalated this matter to her leadership and after several more weeks, we were able to work with the employer group account team and we were able to process and pay the claim.
Throughout this process, which ultimately took months, Beth followed up with the widow on a weekly basis, not always being able to provide good news, but always keeping her word and promising that not only were we still working to resolve this issue and get this claim processed, but we are here if they need us.
To reinforce the experience Beth provides to our members every day, please see some of our member's comments about Beth:
"The specialist was extremely helpful and thought outside of the box to help me resolve my issue. She then navigated me to give me the correct resources on the website and with extreme patience. She was a credit to the plan. I thought she just did an excellent job and went above and beyond my expectations of a specialist."
"I'm very satisfied because she was very calm. She was good at knowing how to find the information. It was very quick she helped me immediately was very simple what I needed, and she did a great job, and she was very polite knowledgeable, and very professional."
"She was very knowledgeable and was able to help me. I'm a retiree in the state UNT program. PEBB. And she was able to connect me with someone in the healthcare authority that could help me. She was fabulous. She was fabulous."
Harsh Chadha — Scotia iTrade
When dealing with clients' investment accounts, it is important to be able to provide an efficient and effective solution. In helping clients with accounts at a brokerage firm, you will come across time-sensitive issues that if not dealt with in a proper manner could lead to the client leaving the firm or escalating the issue to a higher level, or even submitting a formal complaint against the firm.
Firstly, one can be effective and efficient by giving attention and listening to the client which would enable us to understand exactly what they require. It is important to confirm the same to avoid any misunderstandings. Without understanding what the client's needs are, we cannot resolve the client's issues effectively.
Secondly, we must show empathy to provide a more human touch to the client. Empathy makes a client feel that we understand their situation and can relate in some way which gives them confidence that we will be able to resolve their problem.
Once I had the pleasure to speak with our client, Mr. X. He was really upset and in distress as his mother recently passed away and was dealing with her estate. He had been calling almost every day to deposit his late mother's share certificates. Mr. X was not able to find any solution which led to his frustration. When Mr. X called our contact centre he pleaded to me for assistance and I assured him that I would help him.
I felt empathetic towards the client, he previously dealt with multiple agents regarding his mother's estate while still in grief. I advised Mr. X since this was more of a complex issue so I would forward his case to our team that handles such requests. I assured the client he would not need to continue calling repeatedly to resolve his issue.
Finally, we resolved the client's matter, and he was able to make all the deposits for his mother's estate. The client appreciated my service so much, he took the time to send an email of appreciation, which was shared with my team, manager, and senior managers.
The ability to listen and show empathy is what helped me resolve the client's issue. I took the time to understand various departments' processes which allowed me to resolve this complex issue by reaching out to the required department. Hence, listening, showing empathy, and having knowledge about your firm's system and processes will allow you to resolve a client's issue efficiently and effectively.
Vivian Hsiao — Scotia iTrade
"Well deserved and please continue to believe in yourself!"
This is the comment I shared with Vivian when she was nominated for the agent of the year. In April 2022, Vivian and I both joined Scotia iTRADE in the same training group. Vivian always arrived in the office with happy, big smiles, and always shared her happiness and treats that she brought. As a direct manager of Vivian, I was grateful to have such a positive, open-minded individual on my team. I remember about a month into work after training, we were in a monthly touch base setting and Vivian expressed concerns about feeling helpless on the phone as she is still learning the procedures for this new role. I explained to her to remember what motivates you, remember what you like the most, and although we are in a digital channel, your happiness, smile, and willingness can pass along the phone! In our next discussion session, Vivian responded to me:
"I will keep on doing the right thing for whoever I help. I would go the extra mile to reassure positive outcomes. Client's positive feedback and happiness is what motivates me the most."
Fast forward to the present time, this nomination means a lot to Vivian, this is a validation to her that she is MORE than capable to provide exceptional service while delivering happiness to clients over the digital setting, especially in this post-COVID era. This recognition is a true strength and will encourage her to continue to serve each inbound call as a precious experience to deliver what she has. Rather than share a whole story, I would like to share the direct appreciation quote by quote from our client to Vivian.
"I just want to say how appreciative I am for the amazing quality of service and warm reception I got from my call with Vivian today. I was hoping to get the survey but just in case, I just wanted to express how grateful I am for Vivian's professionalism, knowledge, and warm personality and for how quickly and effectively she was able to help me. I will be recommending Scotia iTrade even more now thanks to Vivian!"
"Hello, I have been on a roller coaster trying to open an account and in the past couple of weeks a number of representatives have tried to help me to navigate the necessary forms, but none have helped me as much as Vivian has. In my estimation, Vivian went well above and beyond the normal service required and she needs to be applauded for her efforts. Were it not for what she did, it is certain that I would have given up and opened an account elsewhere. Please convey my sincere appreciation to her manager for her efforts. It's good to know that there are still people who care for others as she did."
After the Nomination, I had another meeting with Vivian to share some of her thoughts on the journey, Vivian mentioned it is not always a smooth path, there were times she tears up after a tense call, but she will always remember the moments when she celebrated successful outcomes with clients on the phone.
Vivian positions herself as:
"I appreciate my chance to be in the process with clients. Sometimes I see my main role is to calm the hostile soul and find inner peace with the client while providing a solution to the matter that comes along. I find great pleasure in understanding every individual I meet."
Last but not least, with this recognition, Vivian is hoping to share her journey to inspire others that the work we put into will always be seen.
"My goal is to be a path to pass on kindness I received and pass on to clients I help. I want to create a positive cycle, always giving back what I take. I will continue to share the positive energy and deliver exceptional services to whoever needs it. I hope my nomination inspires others who feel lost on this path, it shows that efforts do not go unseen."
This journey with Vivian is an example of how she kept her heart to deliver exceptional service and go above and beyond to provide each client with a World Class Call experience. Vivian does not only connect with clients, but she also shares her joy and positive thinking with peers, she brings in positive energy within the team. I truly value what she has brought to my team and hopefully, others are inspired by her story.
Dawn Cook — Security Health Plan
I am a Benefits Specialist II with Security Health Plan. This means I am a licensed insurance agent and am trained in all product lines. Part of my responsibilities in this role is to assist with angry or upset callers. Recently, an individual called asking to speak with a supervisor. This individual had been trying for weeks to get approval for an injection. Their treatment was delayed because of the lack of authorization. She had been told numerous times a request had been initiated, but every time she checked with us, we had not received a request. She was very upset and felt her concerns were not being addressed properly.
Unfortunately, it was after hours for our prior authorization team. I explained this to our member and said I would return the call. When I spoke with our prior authorization team, I once again found a request had not been submitted by the provider's office. To take our member out of the middle of this situation, I reached out to the provider's office directly to request they submit a request. I then continued to monitor the account to assure the request was submitted, updating the member at every step of the process.
I was able to turn this negative situation around into a positive experience by going the extra mile to make sure the request was submitted and processed. I also communicated every step with her, so she felt reassured her concern was being addressed. Communication and active listening were the keys to creating a positive final outcome.
When working in the healthcare industry, it is mandatory that HIPAA (privacy) rules are followed. We must have the proper authorization on file when working with an individual who is not the policyholder. Another example where I made a positive impact is I had an individual call who is the authorized Power of Attorney for one of our members. They were very upset after speaking to one of our contracted vendors. The vendor was not able to release information because they did not have authorization on file.
While I was able to answer the individual's specific question, I also realized this is part of a bigger problem. After verifying with our legal department, it was confirmed that any contracted vendor can also utilize the authorizations Security Health Plan has on file. Contracted vendors were not notified when Power of Attorney documentation was on file. This led to frustrated members who now had to take additional steps to make their requests. Once this missing pathway was reported to my manager, we did a process enhancement to ensure these authorizations were shared. This awareness and understanding of concerns will help avoid a negative experience for others and improve overall member satisfaction.
Creating a positive experience is not only important with our external members, but it is also important to provide the same service internally to our team members. I have a reputation for being knowledgeable and someone staff can go to for assistance. I will continue to provide this positive example which hopefully inspires others to do the same.
Background Written by Katie Johansson – Workforce Analyst:
Dawn Cook has been with Security Health Plan since September 2012. Over the course of the last ten years, Dawn has been an integral part of our Customer Service team. She has held many different roles and duties in her tenure and is a trusted resource amongst staff and management. She is a licensed Benefit Specialist II in our department and is trained in all product lines. She is our primary chat, secure messaging, and email agent, and assists with other extra duties such as being a help desk resource for staff from 4:30 PM-5:30 PM every day.
Dawn is one of our most efficient agents in the department, averaging 6.6 interactions per hour when the department average is around 4.5. She always has very minimal away from desk time and handled 7800 interactions in 2022 (the highest in the department). She had a quality audit average of 97.61% in 2022. Dawn has been on our Wall of Fame (perfect monthly audit scores) fifteen different times.
Dawn's SQM survey results have steadily increased over the years as well. Her World Class Resolution increased from 92% in 2021 to 93% in 2022 while her CSR Csat has stayed steady for the past three years at 93%. The majority of Dawn's surveys do come from our chat channel as she is the primary agent that answers our chats. To be able to maintain this level of performance while holding and managing a lot of extra duties and more challenging channels is amazing.
Dawn has also had several positive comments from members over the years:
"Very satisfied. Because she gave me the information I needed and more and, during our conversation, we got disconnected and she called me back."
"The customer service rep, Dawn C., called me back three times with more information and to make sure my concern was resolved. I consider that way above and beyond! Dawn cared about me as a customer!"
Sarah Tackes — Security Health Plan
Customer Service: - (Created a positive and memorable customer experience resulting in a fundamental difference in the life of the customer)
Recently I took a call from a member's wife. She was calling because her husband had fallen the previous day, hit his head pretty badly, and had almost become unresponsive. I was able to remain calm and actively listen to the member's wife and realized that her husband was in need of medical attention. She explained that she had decided to call Security Health Plan about what to do for him. She also explained that she did not call 911 for an ambulance because she feared her neighbors would know what was going on; apparently, people in her town listen to the scanner. I was able to help the member's wife realize that her husband was in need of urgent care. She asked that I call 911 for her, which I promptly did. Between myself and Samantha, a member of my training team, we were able to stay on the line with the member's wife until the ambulance arrived. There were multiple follow-up conversations in the next couple of weeks regarding ongoing care and coverage, but the member was able to get the help he needed and was eventually able to finish his recovery at home.
Background – Written by Katie Johansson – Quality Workforce Analyst:
Sarah Tackes has been with Security Health Plan since May 2021. Over the course of the last 18 months, Sarah has been trained on all product lines and has really made herself stand out amongst her peers through the amazing World Class service she provides our members. Sarah had a 96.42% internal quality average for 2022. Well above our department goal of 92% or higher. Sarah had a total of 57 surveys in 2022 from SQM and a World Class average of 98.25%. Sarah had the highest World Class in our Customer Service department for 2022.
Sarah had an average FCR for the year of 93%, 100% Contact Resolution, 98% CSR Csat and 98% World Class – CSR. Sarah had a 13% improvement in her FCR from 2021-2022, a 9% improvement in Call Resolution from 2021-2022 and a 7% improvement in her World Class from 2021-2022. We are so proud of her continued hard work and improvement during the short amount of time she has been here. The numbers speak for themselves, she is a phenomenal agent and we are very lucky to have her on our team.
Members who are lucky enough to speak with Sarah can hear her compassion and caring attitude over the phone and truly connect with her. She makes them feel heard and they feel that Sarah is going to help them and take care of any needs they may have while giving them a wonderful member experience. She knows how to take the call from good to great. It's a true joy to listen to her phone calls.
From Sarah's Manager Nicole Lightfoot:
"Sarah is working hard at improving her metrics and has made great strides this past 6 months. She has offered to learn any extra duties and reaches out to me regularly to find ways to keep busy. She does voicemails, PHI forms and works various work lists. She also picks up AEP (Annual Enrollment Period) hours. For me, what sets Sarah apart is her passion for helping others and always wanting to know how she can do better. I have a number of situations that come to mind where she puts the needs of work first and I have had to remind her that there her personal and family needs are ok to come first. (For instance, when her husband broke down on the side of the road and needed to be picked up off the highway, but we had calls in queue and she didn't want to leave). I have no doubt that Sarah will continue to shine and very likely be in the running in future years."
Some of the outstanding member feedback Sarah has received is shown below:
"She was pleasant. She explained everything really thoroughly and clearly. She did a good job."
"Very satisfied. She was very pleasant. She knew what she was talking about, and she understood what I was asking for."
"She was very professional and personable. She was able to help me and made me feel good about it."
"She was polite, pleasant, seemed to take ownership of my issue, and gave me additional information."
"Because she answered every question that I had. She was very friendly. She was kind, can't say enough about the girl."
Jessica Gehlbach — VSP Vision Care
Turning Frowns Upside Down!
Jessica began her journey with VSP in July of 2021 and has demonstrated excellent customer service skills from the moment she took her first call! Aside from having a personality that would brighten up anyone's day, in 2022 her consistent drive to go above and beyond for our members is impressive, to say the least.
On one call, there was a member who expressed his frustrations with our website, stating that after multiple attempts he was still unable to access his account online. During the call, you could hear the blatant frustration in his voice, and the first thing Jessica did was display empathy and apologize for the inconvenience. A simple acknowledgment of the frustrations the member was feeling, an apology for the inconvenience this caused, and reassurance that she would resolve the issue, were all the customer needed. After attempting to reset his password which would provide him access to his account, Jessica herself was unsuccessful…. but did not give up! She placed her caller on a brief hold, did some additional troubleshooting, and ultimately, was able to resolve his issue. The member was extremely happy and went on to explain that he had been attempting to access his account for quite some time, to no avail. The member also provided the following feedback when surveyed:
"She was very polite, very professional and she worked with me very diligently. They worked me through my problem, getting me to change my password and getting me back with a new account. I was very pleased. Her name is Jessica."
This example is one of many where Jessica has demonstrated her ability to provide a low-effort experience for our callers. She truly understands what it means to provide World Class service and ensures that she does this on every single call. The appreciation for her efforts is not only displayed by our members but also by her peers. Jessica is such an inspiration to those around her, and it does not go unnoticed. Her wealth of knowledge and positive attitude has encouraged her peers to also strive to provide World Class service on their calls, as one of her peers stated the following:
"(She) Inspires others around them to provide great customer service" – Brenda P.
Jessica is the daily ray of sunshine that our team never knew we needed! Her cheerful personality is infectious and has such a positive impact on anyone she speaks to. Here are a few additional comments provided by several of our members:
"She was very polite, very knowledgeable and answered all my questions."
"She was very nice; she was friendly and she was very helpful."
"She was very helpful. She gave me exactly what I needed. She was very professional, and I just want to say thank you."
Jessica continues to be the representative for our organization that we strive to attain. Her exemplary customer service and willingness to pivot to support the business are appreciated. And to that Jessica, we would like to say "Thank You" for setting such an outstanding example of what it means to truly embrace the customer experience and provide each and every caller with World Class service!
Kristen Stone — VSP Vision Care
Kristen Stone smiles so big and bright that you can hear it on every call that she takes. From the first one on one I had with Kristen, I could tell her passion was to help people, turn a bad situation into a good one and lift those around her up by teaching and sharing knowledge. It was also very apparent that she was very self-driven to exceed goals, extremely professional, and always do things with integrity and respect.
Being brand new to VSP, I wanted to build engagement and knowledge sharing in my team since we are all remote through our team chat. Kristen led the way for the team in participating in this. She was the first person to take this on as other team members put in questions, Kristen responded right away & she shared not only what the answer was but where to find the answer so that people were learning along the way. She inspired others to follow her and do the same as they saw the goodwill and thank you that she received by doing this. She did this with no hesitation, no argument, no need to know why, she just followed a simple request by her new supervisor.
Kristen's actions of jumping in the team queue and helping her peers resulted in delivering amazing World Class Service because her peers had answers quickly and did not make their members wait or the members after them wait longer for the agents to search or be on hold. It also increased customer service to her internal customers, and her peers, within the organization because it lowered the stress level of her team members. As they were less stressed, they were happier on the phones and gave better service. As they learned from Kristen, the agents had the answers the next time they encountered the same situation. What I saw was the agents who learned from her became more confident and self-sufficient.
Kristen inspired those around her to provide great customer service by being the cheerleader for the team. She has done this when agents are having a bad day but one of the most impactful ones was around change. When the change to Five9 took place, she jumped in the chat and helped highlight and point to many of the positive changes that occurred to make CSR life better. This peer-to-peer encouragement spoke volumes.
Beyond just her peers Kristen was a huge help to me. As I was learning the center and my new role, she was always willing with a smile to help me gain context, or understand some of the what and why of our call handling.
Kristen also assisted with engagement by volunteering to do our team collage for employee appreciation week. She created a theme that was unique and worked with me and her team to ensure 100% team participation. She even found out my favorite color and did the background in that color which earned bonus points from me.
Kristen, because of her knowledge, her patience, and her natural ability to want to see people achieve and help people, was my first choice to sit individuals' side by side with when this opportunity presented itself such as if someone returned from LOA and was waiting on a class to start. The feedback from the person sitting with her was always positive about Kristen. The peers she was able to help stated Kristen was patient with them and very helpful. They were immediately impressed with what a great job she did on the phones with our members and providers.
Kristen loves feedback. She receives it truly in the way it is intended. She does a great job of asking questions but quickly owns up to her mistakes. She then takes what she has learned and shares it with others. She does so in a very positive way. She always makes sure to thank the person giving the feedback. She has the potential to be a good Supervisor if she so chooses someday.
Kristen received multiple compliments from callers last year. These were from members thrilled with her patience and going the extra mile.
Here are some of what her callers had to say about Kristen:
"The Member stated she was very pleased with Kristen. She stated Kristen was very patient in explaining the detailed itemized charges. She was thorough and made sure they understood the charges on their statement and that they were accurate. The member states we need more valuable people like Kristen to service the people at Large."
"The member stated to me how very helpful and polite Kristen was to her."
"The member said to me that he wanted to give Kristen 5 stars, the best review, for her wonderful service. The information she provides was very, very helpful and he's so happy."
Kristen received more Positive feedback from callers in our surveys that stated:
"Very interested in my need and did not hesitate to help me. Went out of her way to answer my questions."
"The young lady was very professional; she answered all my questions and provided the information that I needed to clear up a discrepancy."
"She answered all my questions that I had given me the information that I needed, and she was very pleasant."
"She pretty much did quickly everything that I required to get help with VSP."
"She seemed very nice, and we resolved the issue right away."
The combination of Kristen's extraordinary positive impact on members, demonstration of teamwork above and beyond, willingness to jump into something she has never been asked to do before to help drive items that increase customer satisfaction, self-development, willingness to be flexible and always help, her ability to take feedback and learn from it and grow & do so in such a positive manner, her self-driven nature, accountability and personal feeling of purpose to be the best & do the right thing for the member and VSP makes Kristen the obvious choice for this year's CSR of the Year.