Survey Methodology Best Practices
Many organizations conduct both perception surveys and transaction surveys. Perception surveys are primarily used to examine the customer's entire relationship with the company while transaction surveys focus on the customer's recent experience when contacting your organization. Organizations conducting post-contact surveys to understand customer experience (CX) are more likely to improve CX than organizations using only internal metrics. A best practice for gathering feedback about a customers' experience when resolving an inquiry or problem is through the survey process.
In this webinar, you will learn:
about survey methodology best practices for measuring CX across your organizations core contact channels
average acceptance rates by survey type
the pros and cons associated with each survey method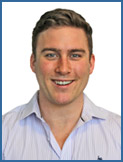 Presented by:
Jonathan Bepple, MSc.


Senior Manager of Strategy and Development
SQM Group
WEBINAR - Survey Methodology Best Practices