Recognition Changes Behavior
A best practice to improve Customer Experience (CX) performance is by recognizing CSR behavior and basing rewards on Voice of the Customer (VoC) survey results with a recognition program. Recognition needs to be provided in a frequent, descriptive and impactful manner so that CSRs know what they are being recognized for, and in turn, CSRs are motivated to continue using the behaviors that helped them achieve results.
In this webinar, you will learn:
CSR Recognition best practices for recognizing VoC results
What CSR's rank as most important VoC recognition motivators
Supervisor coaching best practices for sharing VoC results with CSRs in a frequent, descriptive and impactful manner
Examples of recognition programs that world-class performing contact centers use to deliver results
How CSR performance impacts CX and questions to assess your CSR recognition practices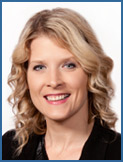 Presented by:
Andrea Pow, BComm.


Senior Vice President of Client Advocacy
SQM Group
WEBINAR - Recognition Changes Behavior