The SQM CX Snapshot Benchmarking Study
SQM's CX Snapshot Benchmarking Study accurately measures, benchmarks, and identifies opportunities for improving your contact center customer experience.

Find Out How Your Contact Center CX Measures Up
Using Voice of the Customer (VoC) research for all major contact channels, SQM provides you with data and metrics to show you how your CX stacks up against more than 500 best practice organizations.
Delivering a formal report that outlines your metrics, identifies opportunities for improvement and provides guidance and actionable insights, SQM's Snapshot Benchmarking Study gives you the initial tools to help you improve your organization's customer experience.
Some of the Benefits
If your CX Strategy could benefit from these insights, let the experts at SQM assist you. We can assess your contact center business practices and provide clear direction for CX performance improvement by analyzing Voice of the Customer data and direct employee feedback surveys.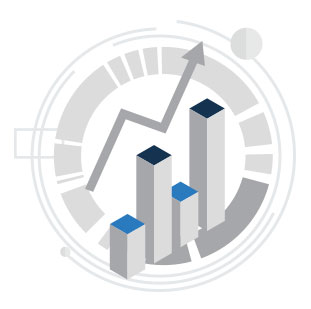 Methodology
A random sample of post-contact customer experience surveys is conducted with customers who have had a transaction with your contact channel within 1 business day of their interaction. SQM's post-contact customer experience survey has a proven track record for measuring the attributes that accurately assess and benchmark your CX Greatness, OCR, FCR, Csat, and NPS® performance.

Process
The CX Snapshot is a one-time study that takes 2-3 weeks to complete. Over this time, SQM will complete the surveys, and then benchmarks your contact centers' customer experience delivery against the performance of over 500 leading North American contact centers.

Deliverables
A 50-page report is delivered to you and your management team outlining your contact channel's CX Greatness, OCR, FCR, Csat, NPS ® performance, operational performance, and opportunities for reducing repeat contacts. SQM will provide targeted and individualized recommendations to improve your contact channel performance.