2015 Contact Center FCR Best Practice Award Winner – IVR Self-Service – VSP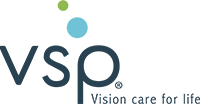 Criteria: There are 15 distinct Best Practice Awards (i.e., Omni-Channel, Web Self-Service, IVR Self-Service, Chat Channel, Quality Assurance Program, Desktop Applications, CSR Recognition Program, Career Development Program, Call Handling Practice, Real-Time CSR Support Queue, Performance Management System, CSR Coaching Program, CSR Training Program, CSR Hiring Process, Standard Operating Practices).
These awards recognize the organizations that have demonstrated they have improved or helped maintain high first call resolution and customer satisfaction performance.
VSP Global® helps more than 77 million people see better by providing affordable, accessible, and high-quality eye care and eyewear. VSP's complementary businesses combine superior eye care insurance, high-fashion frames, customized lenses, ophthalmic technology, and retail solutions. VSP Global businesses, operating in 100 countries in the U.S., Australia, United Kingdom, Canada, and Ireland, include VSP Vision Care, Marchon® Eyewear Inc., Eyefinity®, VSP Optics Group, and VSP Retail. As a not-for-profit business, we are committed to bringing vision to those who can't come to us, and to reimagining how eye care and eyewear are delivered globally.
In 2013 we began a journey to redesign our member IVR. At the time, our existing IVR application was a mixture of Speech Recognition and Touch-Tone/DTMF Menu options. Containment rate averaged 7% and our authentication rate averaged 53%. We believed that by implementing a Natural Language application we could increase both containment and authentication rates and by doing so, improve our customer's experience. We partnered with Nuance, the leading Speech and Natural Language IVR vendor, to design and implement a more user friendly self-service application.