CX Best Practices Blog
We all know that in today's increasingly challenging contact center arena that it is essential to provide an exceptional customer experience to ensure that customers stay loyal to your organization. SQM is here to help you with that with our consistent blog posts focusing on trends in the contact center industry.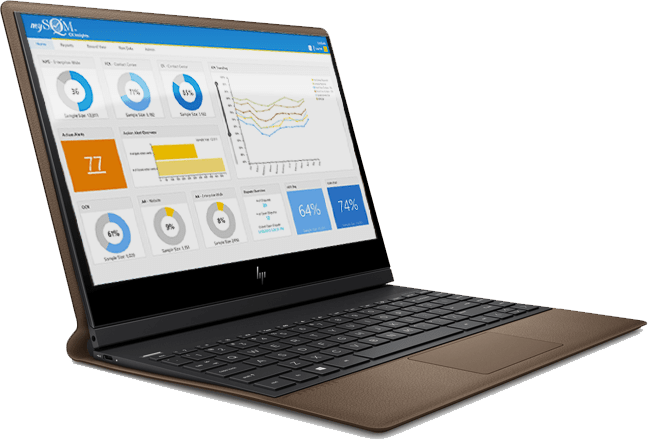 Learn From Customer Experience Best Practice Case Studies
Every year, SQM works with over 500 leading contact centers throughout North America. Through working with all of these companies, we have been able to document and detail some of the individual processes that each of them has developed to ensure they are delivering exceptional customer experience. From this, we have compiled a myriad of best practice case study topics within three categories of People, Process, and Technology, including CSR Recognition, CSR Performance Management, Quality Assurance, and Desktop Applications.
The list goes on, so come check them out!
CX Best Practices Webinars
Access all of our historical CX best practices webinars on-demand, as well as sign-up for upcoming webinars to learn best practices on how to improve CX for your organization. Select from a variety of topics including best practices for customer journey mapping, improving FCR, and identifying opportunities for improving CX performance across all your organization's contact channels.
CX Agent & Supervisor Success Stories
If you've ever wanted to see what exceptional customer experience looks like so that you can utilize it internally, personally, or collaboratively, you have to take a look here. Each year SQM recognizes the best of the best customer experience professionals ranging from CSR's up to the CX Leaders of an organization at our annual CX conference. In order to win one of these awards, a story must be told of how that employee made a profound difference in the interaction with a customer, or within the organization. SQM compiles and publishes these stories annually so these employees' incredible accolades will forever be known.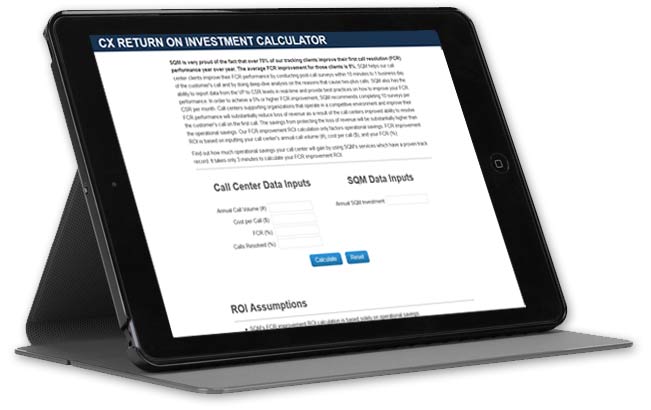 Contact Center Tools
If you need to prove the business case of measuring and improving your customer experience, or if you're already measuring and need some other data tools, we have a few key ones here. Tools include a CX Return on Investment Calculator, Sample Size Calculator, and a Randomizing List Generator.