CX Best Practice
Web Self-Service
Web Self-Service Best Practices for Improving CX
Author: Mike Desmarais, Founder & CEO, SQM Group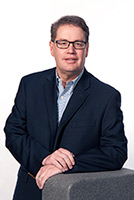 As we all know, today's connected customers use many different contact channels to resolve their inquiry or problem; however, the website is typically the first contact channel a customer uses either as a stand-alone channel or as their first channel before they use another channel. The website channel is primarily used for finding information, or to log in to resolve an inquiry or problem.
While 43% of customers used a website to log in (i.e., authenticated in order to use self-service) to resolve an inquiry or problem, the majority of customers (57%) used the website for finding information, such as product information and prices. The customers who use the website to find information are the customers who are more likely to use another contact channel to resolve their inquiry or problem. The banking and retail industries have the highest web self-service channel usage by far. The other industries have a very low web self-service usage compared to the banking and retail industries.
Organizations offer website self-service functions for both finding information and logging in so customers can help themselves to resolve an inquiry or problem. When a customer is finding information on the web self-service channel, they are usually looking for information about products, shopping, pricing, services, and travel. When a customer logs in to the web self-service channel, their main activities are checking their bank account balance, paying bills, reviewing or disputing bills or claims, and updating or accessing account information.
When it comes to getting quick answers to questions and resolving an easy inquiry, most customers want to use the web self-service channel. Customers really value the ability to use this contact channel anytime, anywhere, and using any device to access the website. As a result of this flexibility, web self-service adoption has shown remarkable growth in the past few years. With the introduction of new web access devices, such as tablets and smartphones, web self-service channel usage will continue to grow. Because of the success of the web self-service channel, most organizations are expanding content information available on their website, as well as options available when logged in. For both finding information and logging in web practices, many organizations are also using the chat channel, and in some cases virtual CSRs, to assist customers by providing answers to their questions and resolving their inquiry or problem.

More details can be found in SQM's book:
The purpose of this book, One Contact Resolution 2nd Edition, is to help contact center managers use best practices for improving customer experience.
Available here
2015 Contact Center FCR Best Practice Award Winner – Web Self-Service Channel – FortisBC
Criteria: There are 15 distinct Best Practice Awards (i.e., Omni-Channel, Web Self-Service Channel, IVR Self-Service Channel, Chat Channel, Quality Assurance Program, Desktop Applications, CSR Recognition Program, Career Development Program, Call Handling Practice, Real-Time CSR Support Queue, Performance Management System, CSR Coaching Program, CSR Training Program, CSR Hiring Process, Standard Operating Practices).
These awards recognize the organizations that have demonstrated they have improved or helped maintain high first call resolution and customer satisfaction performance.
FortisBC delivers electricity, natural gas, or propane to approximately 1.1 million customers in 135 communities in British Columbia. Together, our gas and electricity utilities deliver over 21 per cent of total energy consumed in British Columbia. We are owned by Fortis Inc., a leader in the North American electric and gas utility business.
A project team was formed in 2014 to begin upgrading our secure customer service portal, Account Online. Participants from Communications, Customer Contact Centres, Customer Service Systems and Market Research started working much closer to help focus improvements and deliver a better online experience for customers accessing their natural gas or electricity account.