CX Best Practice Standard
Operating Procedures
Standard Operating Procedures Best Practices for Improving CX
Author: Mike Desmarais, Founder & CEO, SQM Group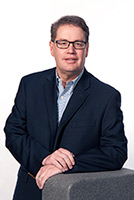 All of SQM's clients are interested in understanding and using standard operating procedures (SOP) best practices in order to deliver OCR, Csat, and to retain customers. SOP practices are specific to the operation that describes the activities needed to complete a task in accordance with an organization's standards for handling specific inquiries and problems. In fact, SOP practices define the expected practices to be adhered to for all contact channels handling customer inquiries and problems. It has been SQM's experience that most organizations have used SOP practices to varying degrees for a long time. However, organizations performing at high OCR and Csat levels tend to be very good at SOP practices for their core contact channels. In addition, SQM has many clients who have improved their OCR and Csat performance by making improvements to their existing SOP practices.
The main reason why SOP practices are so effective for improving the performance of contact channels for resolving inquiries and problems on the first contact is because they are based on the most common contact reasons (e.g., billing, claims, orders, or account balance inquiry). In other words, when an organization has great SOP practices for handling recurring types of inquiries or problems, the organization has great OCR and Csat performance. Self-service channels are effective, for the most part, for handling repetitive low-complexity inquiries or problems; however, there is room for OCR and Csat improvement. Self-service channels are more effective at repetitive contact handling than contact channels serviced by CSRs, primarily because self-service is automated and provides consistent messaging. CSRs are human and therefore are more inconsistent. The vast majority of calls that CSRs handle are repetitive types of contacts. This provides a great opportunity to improve OCR and Csat when an organization focuses on improving the SOP practices for these specific contact types. It is easier to improve an inquiry or problem, in most cases, if it is a repetitive type of contact.
More details can be found in SQM's book:
The purpose of this book, One Contact Resolution 2nd Edition, is to help contact center managers use best practices for improving customer experience.
Available here
2015 Contact Center FCR Best Practice Award Winner – Standard Operating Procedure – FedEx
Criteria: There are 15 distinct Best Practice Awards (i.e., Omni-Channel, Web Self-Service Channel, IVR Self-Service Channel, Chat Channel, Quality Assurance Program, Desktop Applications, CSR Recognition Program, Career Development Program, Call Handling Practice, Real-Time CSR Support Queue, Performance Management System, CSR Coaching Program, CSR Training Program, CSR Hiring Process, Standard Operating Practices).
These awards recognize the organizations that have demonstrated they have improved or helped maintain high first call resolution and customer satisfaction performance.
FedEx provides so much more than package delivery – we're in the business of serving customers. In fact, we have 300 Customer Representatives serving our customers 24×7 to provide tracking, pick-ups, location information, new account set ups and payment. And with our contact centres engaging in millions of calls and digital interactions every year in Toronto, Montreal and Vancouver, it's imperative that at FedEx we provide excellent service in a consistent way. But because our very business is built upon serving our customers both within and beyond Canada's borders, we need to ensure that our service is consistent regardless of location.
To make this happen, FedEx relies heavily on the use of Standard Operating Procedures (SOPs) in all aspects of our business. These SOPs help ensure our customers experience a consistent approach to dealing with issues and reduce the chances of errors or omissions. To make sure the SOPs achieve the end goal of ensuring stellar customer experience, we have created a number of metrics with Key Performance Indicators (KPIs) to help translate and synthesize our Voice of Customer feedback. Not only do these KPIs allow us to monitor customer experience, it enables us to further improve every customer touch point.