CX Best Practice
IVR Self-Service
IVR Self-Service Best Practices for Improving CX
Author: Mike Desmarais, Founder & CEO, SQM Group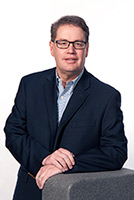 The IVR self-service contact channel usage has shown modest increases in recent years because of the emergence of the web self-service channel. The IVR self-service channel is still highly used for handling low-complexity inquiries such as confirming an order, checking an account balance, and reading meters.
The IVR self-service channel makes up 12% of total contact channel volume. Given that the majority of customers have smartphones and with the development of visual IVR systems, the IVR self-service channel will continue to grow. As we all know, there are some poor IVR systems, but there are also some very successful IVR self-service systems for resolving an inquiry on the first contact.
Most organizations say they have implemented the IVR self-service channel to allow customers to help themselves. However, the main reason why organizations implement the IVR self-service channel and increase IVR functionality for handling calls is to reduce the number of calls to the more expensive call center channel. Although this is a worthy practice, it should not be at the expense of making it difficult for customers to 'zero out' to a CSR, nor should an organization add the functionality for complex call types that should be handled by the call center channel.
In order for the IVR self-service channel to be successful at resolving an inquiry or problem, the first step is to determine the appropriate call types this channel should handle. IVR self-service is effective at handling a high volume of calls when the call types are low in complexity. If the call type is complex or is relationship based, the IVR self-service channel is not appropriate.

More details can be found in SQM's book:
The purpose of this book, One Contact Resolution 2nd Edition, is to help contact center managers use best practices for improving customer experience.
Available here
2015 Contact Center FCR Best Practice Award Winner – IVR Self-Service – VSP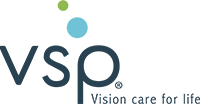 Criteria: There are 15 distinct Best Practice Awards (i.e., Omni-Channel, Web Self-Service Channel, IVR Self-Service Channel, Chat Channel, Quality Assurance Program, Desktop Applications, CSR Recognition Program, Career Development Program, Call Handling Practice, Real-Time CSR Support Queue, Performance Management System, CSR Coaching Program, CSR Training Program, CSR Hiring Process, Standard Operating Practices).
These awards recognize the organizations that have demonstrated they have improved or helped maintain high first call resolution and customer satisfaction performance.
VSP Global® helps more than 77 million people see better by providing affordable, accessible, and high-quality eye care and eyewear. VSP's complementary businesses combine superior eye care insurance, high-fashion frames, customized lenses, ophthalmic technology, and retail solutions. VSP Global businesses, operating in 100 countries in the U.S., Australia, United Kingdom, Canada, and Ireland, include VSP Vision Care, Marchon® Eyewear Inc., Eyefinity®, VSP Optics Group, and VSP Retail. As a not-for-profit business, we are committed to bringing vision to those who can't come to us, and to reimagining how eye care and eyewear are delivered globally.
In 2013 we began a journey to redesign our member IVR. At the time, our existing IVR application was a mixture of Speech Recognition and Touch-Tone/DTMF Menu options. Containment rate averaged 7% and our authentication rate averaged 53%. We believed that by implementing a Natural Language application we could increase both containment and authentication rates and by doing so, improve our customer's experience. We partnered with Nuance, the leading Speech and Natural Language IVR vendor, to design and implement a more user friendly self-service application.