CX Best Practices
Emerging Channels (Chat, Video Chat, Mobile Application)
Emerging Channels (Chat, Video Chat, Mobile Application) Best Practices for Improving CX
Author: Mike Desmarais, Founder & CEO, SQM Group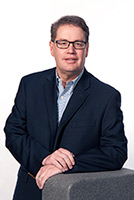 The chat contact channel has been in place for many years but did not initially achieve high customer acceptance. However, the chat contact channel has started to gain customer acceptance. Customer acceptance for using the chat contact channel is based on response time, ease of use, and whether it is helpful in answering customer inquiries and problems for both authenticated and non-authenticated contact type reasons. The main reasons why customers are more willing to use the chat contact channel now are:
This channel has been around for many years so customers are getting used to it
Generations X and Y are now the generations that contact organizations the most and have a higher propensity for using chat compared to other generations
The chat channel has improved in speed for answering questions quickly

Many organizations are adding a chat feature to their mobile self-service application. The chat feature on mobile devices provides an organization with the opportunity to support customers at the customer's convenience, so that they can communicate with an organization anywhere. Given that most people have a smartphone, and many organizations are adding the chat feature to their mobile self-service application, the rise of chat usage is certain. The chat channel may currently have limited uses as it is typically used for only sales and general information.


More details can be found in SQM's book:
The purpose of this book, One Contact Resolution 2nd Edition, is to help contact center managers uses best practices for improving customer experience.
Available here
2015 Contact Center FCR Best Practice Award Winner – Chat Channel – UPMC Health Plan

Criteria: There are 15 distinct Best Practice Awards (i.e., Omni-Channel, Web Self-Service Channel, IVR Self-Service Channel, Chat Channel, Quality Assurance Program, Desktop Applications, CSR Recognition Program, Career Development Program, Call Handling Practice, Real-Time CSR Support Queue, Performance Management System, CSR Coaching Program, CSR Training Program, CSR Hiring Process, Standard Operating Practices).
These awards recognize the organizations that have demonstrated they have improved or helped maintain high first call resolution and customer satisfaction performance.
UPMC Health Plan, the second-largest health insurer in western Pennsylvania, is owned by UPMC, an integrated global health enterprise. The integrated partner companies of the UPMC Insurance Services Division – which includes UPMC Health Plan, UPMC Work Partners, LifeSolutions (EAP), UPMC for You (Medical Assistance), and Community Care Behavioral Health – offer a full range of group health insurance, Medicare, Special Needs, CHIP, Medical Assistance, behavioral health, employee assistance, and workers' compensation products and services to nearly 2.3 million members. Their local provider network includes UPMC as well as community providers, totaling more than 125 hospitals and more than 11,500 physicians throughout Pennsylvania and parts of Ohio, West Virginia, and Maryland.
They seek to offer the highest quality and value to their members and their community. As part of the UPMC family, they work closely with the world-class hospitals, physicians, and researchers at UPMC, and with community provider partners across their service area, to deliver award-winning health care products, programs, and services. They seek to do all this with a personal touch, helping members and their families enjoy the best possible health and quality of life.
At UPMC Health Plan, we have successfully deployed Mobile Chat. This new channel is supporting our mission to offer innovative solutions for our members, along with service excellence. It is our goal to provide members a choice of how they can contact us at any time. Our call center has already deployed many methods of communicating such as telephonic, email, fax, secure messaging, and online live chat. We also offered an interactive mobile app that was being highly utilized for self-service, so we wanted to take this to the next level. With this, we made the decision to explore leveraging mobile chat. Our Consumer Innovation team led the charge to get this started.
Consumer Innovation understands people deeply, designs exceptional digital experiences, and coordinates efforts to create solutions that increase engagement, access, quality, and savings for all who interact with UPMC Health Plan. We have a consumer-centric approach to developing health tools and technology.