CX Best Practice
Continuous Improvement Process
Continuous Improvement Process Best Practices for Improving CX
Author: Mike Desmarais, CEO & Founder, SQM Group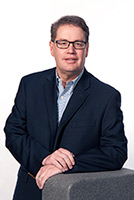 SQM has found that most organizations struggle with identifying areas to improve their interaction and touchpoint Customer Experience (CX) performance, as well as coming up with solutions for making improvements and implementing those solutions. It is SQM's strong belief that using a closed loop continuous improvement process (e.g., Deming Cycle, Six Sigma) in conjunction with CX journey mapping insights to improve CX is a best practice. SQM has developed a closed loop CX improvement cycle based on four steps: Identify, Develop, Check, and Act (IDCA). The CX IDCA improvement cycle follows the Deming Cycle, a closed loop continuous quality improvement model consisting of a logical sequence of four repetitive steps for continuous improvement and learning. The below figure shows SQM's CX IDCA improvement cycle. The primary objective of the CX improvement cycle is to help organizations improve interaction and touchpoint CX when customers use an organization's products and/or services. The main purpose of the CX journey mapping process is to identify CX opportunities for improvement. Conversely, the main purpose of CX improvement cycle is to develop an action plan to improve CX. Therefore, CX journey mapping and the CX improvement cycle should be viewed and used as complementary tools.
The four steps of the CX IDCA improvement cycle are as follows:
Identify repeat contact reason and Moments of Truth (MoT) improvement opportunities
Develop an action plan and implement improvements for people, process, and technology practices in a small test pilot within an interaction and/or touchpoint to improve specific repeat contact reasons and MoT
Check to see whether the test pilot was successful by using both internal and Voice of the Customer (VoC) metrics to evaluate changes in CX
Act to implement a standardized improvement plan for improving repeat contact reason and MoT performance for all applicable interaction and touchpoint CX
More details can be found in SQM's book:
The purpose of this book, One Contact Resolution 2nd Edition, is to help contact center managers use best practices for improving customer experience.
Available here
2016 Contact Center CX Best Practice Winner – Continuous Improvement
Criteria: There are 16 distinct Best Practice Awards (i.e., Omni-Channel, Web Self-Service Channel, IVR Self-Service Channel, Emerging Channels, Quality Assurance Program, Desktop Applications, CSR Recognition Program, Career Development Program, Call Handling Practice, Escalation CSR Support, Performance Management System, CSR Coaching Program, CSR Training Program, CSR Hiring Process, Standard Operating Practices, Continuous Improvement Process).
Millennium1 Solutions ("M1S") is one of Canada's fastest growing Business Process Outsourcing (BPO) providers, growing at three times the industry rate. M1S prides itself on handling their client's brands with care and ensuring delivery of tailored programs that meet their needs. Their mission is to deliver a superior customer experience to our clients and their customers through executional excellence and industry-leading insights.
M1S has a solid track record of providing end-to-end solutions for many of the largest North American brands across a variety of industries. These organizations trust M1S to provide high-quality, scalable, and secure solutions in three main service towers: Contact Center, Credit Cards, and Back Office/Administrative services. They have assembled a team that brings a disciplined and rigorous approach to managing their clients' businesses – many of whom choose M1S to provide an integrated solution across all three service towers.
Whether performing as an extension of a company's existing capabilities or as a stand-alone service delivery channel, Millennium1 Solutions brings industry leading expertise, best practice processes, technology, and a disciplined approach to execution. They're passionate about the delivery of great customer experiences; their performance and processes have earned them a series of industry awards annually.