A best practice to improve the customer experience (CX) is to understand your customers' end-to-end journey with your company and the key personas of those customers who are using your products and services. The CX journey mapping process is an outside-in approach to improve customer experience, allowing organizations to use and apply CX feedback to people, process, and technology practices to deliver the customer experience that customers expect.
In SQM's CX journey mapping course, you will learn how to use CX perception and transaction survey research as well as face-to-face customer and employee interviews to gain a holistic quantitative and qualitative understanding of the end-to-end CX journey to identify opportunities for CX improvement. Most importantly, you will learn how to translate CX and employee experience insights from CX journey maps into design and process improvements to improve customer experience.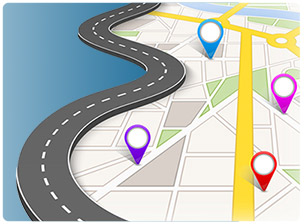 WHAT YOU WILL LEARN
In this hands-on workshop-style course taking place over two days, participants will acquire the following knowledge, skills, and abilities:
Learn about CX journey mapping – Discover how to use CX journey mapping to understand customer satisfaction/dissatisfaction, emotional motivation, and improvement suggestions based on CX using a company's touchpoints and interaction lifecycle stages. Specifically, you will gain an understanding of what CX journey mapping is and its benefits.
Understand CX better – Use three overlapping listening posts (i.e., interaction perception surveys, touchpoint transaction surveys, and face-to-face in-depth interviews) to gain a holistic quantitative and qualitative understanding of the CX end-to-end journey. Understand how to use the listening posts for capturing detailed insights into customer interactions and touchpoint Moments of Truth (MoT) experiences and how this is essential for improving CX.
Discover how to improve CX – Learn essential CX journey mapping techniques and principles such as the outside-in practice, selecting templates for journey mapping, conducting perception and transaction surveying, completing in-depth customer interviews based on the CX journey, and the 10 steps for creating a CX journey map. Most importantly, discover how to use CX journey mapping as a foundation for developing a CX improvement action plan.
Use CX journey mapping visuals for organizational change – Learn how to develop a visual CX journey map that is an infographic portrayal of the CX journey. Create graphics that will be extremely helpful for conveying current and future CX to all stakeholders. It is important to remember that when the CX journey map is easily understood by stakeholders, they are typically more willing to buy into developing and implementing solutions for improving CX. CX Journey Mapping is the foundation for developing an action plan.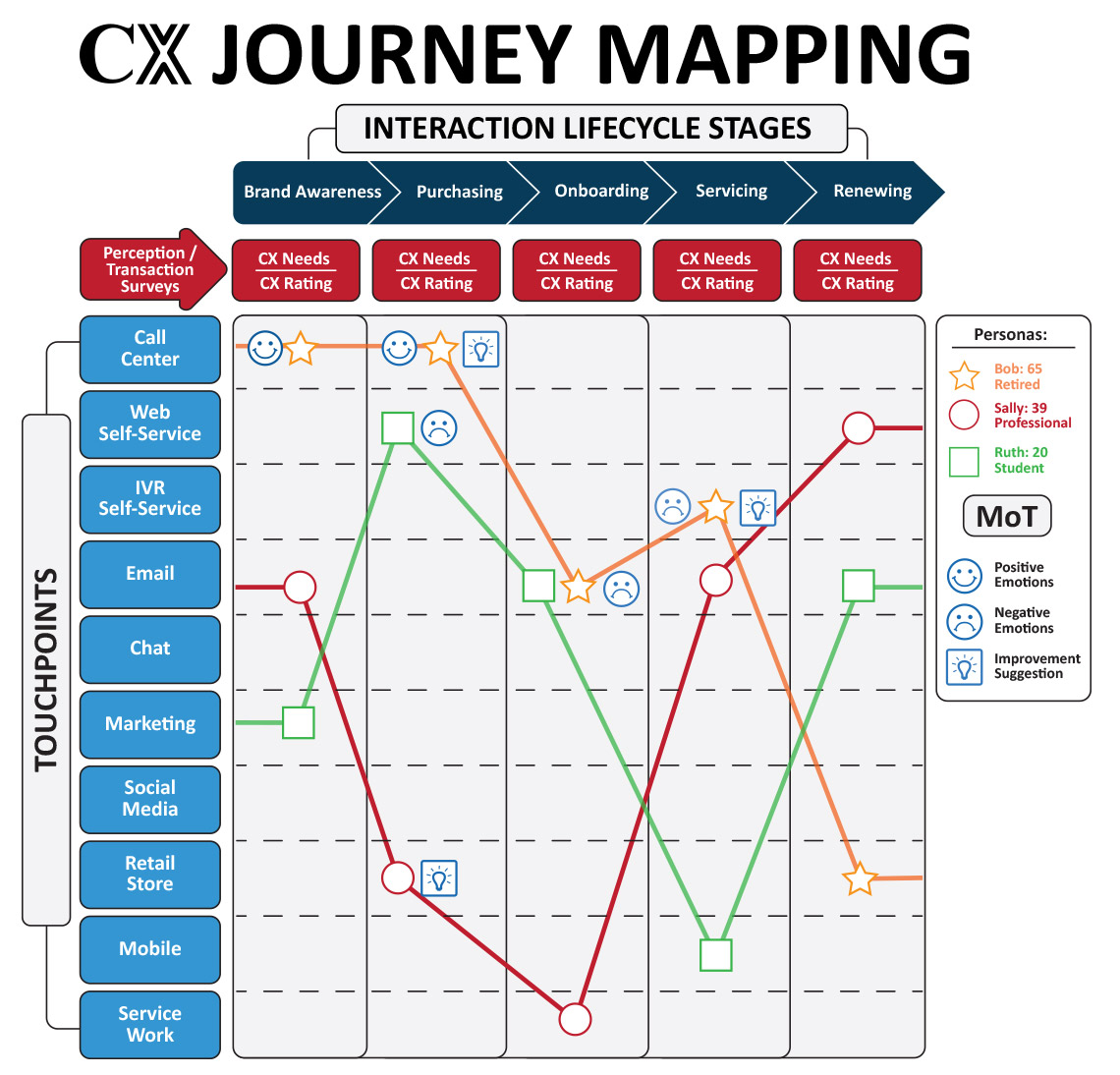 This figure is an example of an infographic portrayal of CX that SQM uses to visually display a CX journey mapping.
REGISTRATION DETAILS
The course is held over two days of sessions from 9:00 AM – 4:30 PM with a one-hour lunch break.
The cost to attend the course is $1,600 plus taxes where appropriate. Participants are responsible for all travel or other costs incurred. Meals are not included with the course.
UPCOMING COURSE DATES
Please contact us for specific course dates coming up!
CANCELLATION POLICY
A full refund is provided if the course is cancelled more than 30 days prior to the start of the course. SQM reserves the right to cancel a scheduled course up to 10 business days prior to the start of the course if the minimum participant size has not been met.