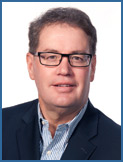 Mike Desmarais
Founder and Chief Executive Officer
SQM Group
Mike Desmarais is the Founder and Chief Executive Officer of SQM Group. Mike is currently an MBA Candidate at Athabasca University. Mike has over 25 years of customer experience (CX) measurement, benchmarking, and consulting. As a consultant, Mike has experience working with leading North American organizations on improving CX. Mike has developed several key best practices that are fundamental to providing world class contact channel customer experiences. He uses his best practice knowledge to assess contact channel operations and to pinpoint the 3-5 pivotal changes that will drive real and significant CX improvement. Mike is a pioneer and visionary in contact channels' CX measurement of first call resolution, one contact resolution, omni-channel, CX greatness, customer emotion, and retention metrics. Mike has written five thought-provoking contact channel CX research books (i.e., World Class Call Center, First Call Resolution, FCR Best Practices, One Contact Resolution and most recently One Contact Resolution 2nd Edition). Mike has conducted best practice case studies with organizations such as American Express, FedEx, and VSP Vision Care. In addition, Mike is a popular contact center industry thought-leader with over 20,000 LinkedIn followers and is one of the top 10 most influential contributors in the contact center industry based on a recent Fonolo poll. Mike is a sought-after speaker for contact center conferences and has a world class satisfaction rating for speaking at those events.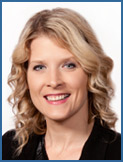 Andrea Pow
Senior Vice President of Client Advocacy
SQM Group
Andrea Pow, BComm, is Senior Vice President of Client Advocacy with SQM Group. She is currently an MBA candidate and has her bachelor's degree in General Business with a focus in Marketing and Organizational Behaviour/Human Resources. Her experience includes research and development of new certification and training programs, developing industry specific training for organizations and managing quality assurance control. She brings over 15 years of customer relations, business and training development experience and her responsibilities include customer account management and business development.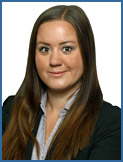 Dani Kuntz
Senior Manager of Client Advocacy
SQM Group
Dani Kuntz, is a Senior Manager of Client Advocacy with SQM Group. She has a Certificate in Business Management from BCIT, and is a member of the Canadian Internet Marketing Association. She has over 15 years of management and customer service experience, which includes 5 years of business development and marketing experience. Dani developed corporate social media strategies, PPC advertising, and content marketing at SQM prior to moving into her current role. Dani joined SQM Group in October of 2016.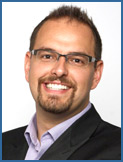 Nader Ghattas
Vice President of Consulting
SQM Group
Nader Ghattas, BMgmt, is the Vice President of Consulting with SQM Group. Nader brings over a decade of consulting, corporate asset direction and extensive international business experience to SQM and is currently an MBA candidate. He has an honours degree in business management and started his career as a TSR at SQM, moving on to vocations in investment banking, supply chain management and international business where he developed a passion for languages and a strong commitment to client service. Nader joined SQM Group in 2012.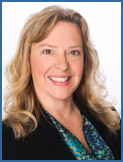 Pam Havens
Senior Manager of Client Advocacy
SQM Group
Pam Havens, BBA, is a Senior Manager of Client Advocacy with SQM Group. She has her bachelor's degree in Business Administration, Marketing concentration, from the University of Washington. She has been with SQM since January of 2013 and helped open the SQM Coeur d'Alene contact center as the center manager before moving to an account management role. Pam has over 25 years of experience in retail and contact center management. She has a passion for helping others to improve the customer experience.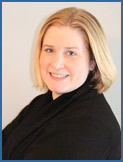 Sarah Moffat
Vice President of Research
SQM Group
Sarah Moffat, Ph.D., is Vice President of Research with SQM Group. Sarah completed her Ph.D. in Mathematics at the University of British Columbia, with a focus on Analysis and Optimization. Sarah is a member of the Professional Association for Customer Engagement (PACE). She has over 10 years of research experience and her responsibilities include quality assurance, data analysis, customized research, and compliance.
Guest Speakers
---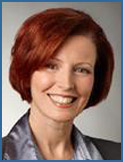 Amy Walt
Executive Director for Customer Operations
Consumers Energy
Amy Walt is the Executive Director of Customer Operations for Consumers Energy. She has been in the utility business for 25 years and joined the Consumers Energy team in July of 2014.
Amy has overall responsibility for the company's customer-facing operations including; Contact Centers, Digital Operations, Meter to Cash processes and Low Income Programs. Since joining Customer Operations in 2014, Amy has championed the voice of the customer, driving a customer centric culture across the organization. In addition, Amy has a keen focus on fostering cultural change for all customer-facing employees, resulting in high engagement and delivery of extraordinary results for customers and the financial position of the company.
Before joining Consumers Energy, Amy held a variety of management positons. She was a change leader at DTE Energy for over 21 years in areas of; Customer Service, Financial Management, Shared Services, Accounting, and Gas Operations.
Amy earned a bachelor's degree in Business Administration with a concentration in Accounting from the University of Michigan.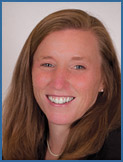 Anne Palmerine
Vice President Customer Engagement, Enrollment & Retail
UPMC Health Plan
Anne Palmerine is the Vice President of Customer Engagement and Enrollment Services for UPMC Health Plan. Anne has led UPMC Health Plan in Customer Service for the past sixteen years, including Enrollment and Retail. Accomplishments have included implementation of a highly esteemed Health Care Concierge program, implementation of a myriad call center applications, driving first call resolution and service recovery, integration of an omnichannel experience, and achieving JD Power Call Center Certification in 2009, 2011, 2012, 2014, 2016 and 2018. Achievements have included from JD Power highest in Member Satisfaction for PA Region for three consecutive years, from ICMI, Best Strategic Value to our Organization and Best Contact Center Culture, from Stevies, Best Use of Technology, and from IQPC, Best in Class Contact Center (Over 200 Seats). Anne has managed in customer service call centers for the past 26 years with a focus on fostering a strong culture, customer retention, growth, and sales.
She has a bachelor's degree from West Virginia University and an MBA from the University of Pittsburgh.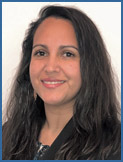 Elisa Rios
Assistant Vice President, Customer Operations Support
Mr. Cooper
Elisa Rios is the Assistant Vice President of Customer Operations Support at Mr Cooper. She joined Mr. Cooper in October of 2017 and has been in the mortgage servicing industry for 20 years. She manages the Knowledge Management Team, Coaching Program, and oversees the SQM relationship to ensure the business has a direct pulse on their customers. In her career, she has remained skilled in the career development of others, improvement of employee / business performance, identifying and analyzing operational needs and she proactively seeks ways to improve efficiency and productivity. She is passionate about supporting the business and developing a culture where training, coaching, communication and knowledge is the keystone to success.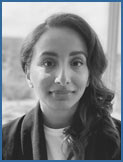 Erica Gugay
Contact Centre Manager
FortisBC
Erica Gugay is a Contact Centre Manager for FortisBC, a utilities company in British Columbia, Canada. She has been in the customer service business for over 10 years and originally joined FortisBC in 2011 as part of the initiative to bring customer service back in-house. Erica re-joined the team in 2016 as Contact Centre Manager.
Prior to joining FortisBC Erica has held a number of management positions including, training, quality, process support, and human resources. Erica is an advocate for employee growth and the customer experience. In her recent role as Contact Centre Manager, Erica has worked on developing a streamlined onboarding process, development program for customer service leaders and employee engagement events.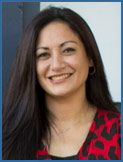 Jackie Heaven-Ah Hi
Assistant Director of Customer Service
Regence Blue Cross Blue Shield Plans
Jackie Heaven-Ah Hi is Assistant Director of Customer Service at Cambia Health Solutions, where she leads the company's engagement with customers and drives for optimal customer satisfaction. She has spent her career focused on customer service, including the past 12 years at Cambia and its affiliated health insurance plans.

Her work focuses on ensuring that her teams put the customer first, working with empathy and efficiency to resolve their issues quickly. She carries the perspective of customers into the larger organization as she collaborates with a wide spectrum of departments – from sales and marketing to claims and provider services – in their work. Jackie is part of the leadership team that sets the vision for Cambia's service teams and aligns that work with the larger company goals, always with customer impact in mind. Her teams have a demonstrated record of success, in large part due to Jackie's leadership and the way she has engaged employees in improvements.

Jackie also brings deep cultural competence to her work, having lived in multiple countries the past 20 years, and she brings her broad experience to service in her community, where she is Treasurer of the Board of Directors of the YWCA of Lewiston, Idaho, and Clarkston, Washington.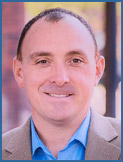 John Jacobs
Director of Service Delivery
Genworth
John Jacobs is the Director of Service Delivery for Genworth and is approaching his eighth year with the company. Since joining Genworth, John has held roles in project management, application development and operations. In his current capacity John oversees, workforce management, call center metrics and reporting, call and transaction quality and a process improvement project team. Prior to joining Genworth John held operations roles with a variety of companies and served as an infantry officer in the United States Marine Corps.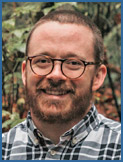 Kirk Rutter
Operations Reporting and Performance Analyst
Regence Blue Cross Blue Shield Plans
Kirk Rutter is an Operations Reporting and Performance Analyst at Cambia Health Solutions who primarily focuses on finding and eliminating pain points within Customer Service. He has helped create and maintain the Pain Points Program, which focuses on continuous improvement in Health Plan Operations. Kirk began working at Cambia in 2014 as a Customer Service Representative and spent two years as a Customer Service Trainer before taking on his current role.

Kirk uses his customer service and training experience, as well as his training in lean problem solving, to partner with customer service employees to solve problems on behalf of members, improve existing processes, and create new processes to improve customer satisfaction. He also helps train and develop employees to become effective in continuous improvement. He partners with employees across the company to solve problems, increase member satisfaction, and share continuous improvement best practices. Kirk also has a passion for data analytics and reporting, and often uses data visualization to shed light on customer needs.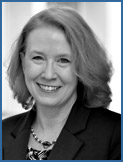 Marilyn Rauch
Customer Service Manager, Specialist Resource Line
Blue Cross and Blue Shield of Alabama
Marilyn Rauch grew up in Michigan, lived in California and now makes her home in the Birmingham, Alabama area. She has a Bachelor's degree from the University of Alabama and has been with Blue Cross and Blue Shield of Alabama for nineteen years. In addition to her extensive prior customer service experience, Marilyn served as a team leader in both the member and provider calls centers before joining the customer service training team as a facilitator. She transitioned to Performance and Talent Management where she was responsible for professional and management development and performance management. Marilyn's background in a variety of customer service settings and roles, along with her professional and leadership development experience has effectively equipped her to manage the Specialist Resource Line support team while growing our next leaders.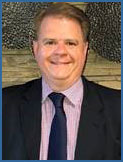 Matthew Braud
Senior Manager in Long Term Care Customer Service
Genworth
Matthew Braud is a Senior Manager in Long Term Care Customer Service. He joined Genworth in 2014 as a Project Manager working closely with the Long Term Care business and was promoted to his current role in 2016 where he oversees transaction and rate action phone teams. Matthew has held various project management roles throughout his career and has served in leadership positions with several community organizations.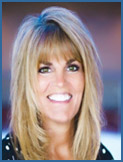 Michelle Greene
Manager Member Services
Blue Cross and Blue Shield Nebraska
Michelle Greene is the Continuous Improvement Manager at Blue Cross and Blue Shield of Nebraska, she has a strong background in customer experience and leadership development gained across healthcare and insurance industries. With over 30+ years' experience in hiring, coaching and customer relationship management Michelle is passionate about improving the customer experience through enhanced coaching and leadership development. When she isn't working, Michelle finds balance through solo traveling, reading and spending time playing with her granddaughter "Noodle."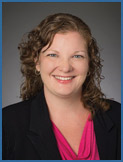 Mindy Rubio
Director, Operations
Blue Cross Blue Shield of Kansas City
Mindy Rubio is Director of Contact Center Operations at Blue Cross Blue Shield of Kansas City (BlueKC). She has been a part of the organization for more than 15 years, contributing to vital Operation roles, including front line customer support.
Mindy has a passion for delivering a positive customer experience not only to external customers, but internal customers and staff as well. She has spent her career focused on customer service, identifying and implementing innovative processes to promote a customer focused culture, supporting and empowering her team to deliver quality service, and encouraging feedback while challenging her peers to consider new ideas. She advocates for the customer and helps the organization keep thoughts of customer experience at the forefront.
Her team vision statement seriously and do their best to "Work together to deliver a World Class experience by inspiring each other to put our customer first" while engaging their core values of "Selfless Accountability, Consistent Engagement, Make It Easy". She's proud of the work Blue KC has done to make a positive impact on customer experience.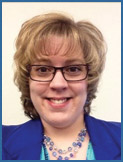 Tracy Dietel
Senior Business Analyst
Blue Cross Blue Shield of Massachusetts
Tracy Dietel was born and raised on the South Shore of Massachusetts and still resides there today. She has been with Blue Cross Blue Shield of Massachusetts for seventeen years. Tracy has held various roles throughout her career including member service, research, quality assurance, process improvement, and analytics. Tracy's extensive background gives her unique perspective on transforming the member experience. She is also trained as a Design Thinking Catalyst which provides her with a broader skill set to train individuals to use a human centered design approach to continuous improvement initiatives.
Tracy's work focuses on collaborating across the organization – from sales, to enrollment, to claims – to ensure we are providing a personal, professional and efficient experience for our members on each contact. She is passionate about her work and seen as a trusted advisor who uses her analytical skill set to make effective and meaningful recommendations to continually improve the member's experience.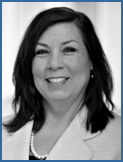 Trisha Dunckley
Customer Service Manager, Quality
Blue Cross and Blue Shield of Alabama
Trisha Dunckley was born and raised in Birmingham, Alabama and holds a Bachelor's degree from Samford University. She has been with Blue Cross and Blue Shield of Alabama for twenty-nine years in roles serving the private sector as well as Medicare. Eighteen of these years have been in Customer Service. Trisha's experience has given her a solid foundation in call center fundamentals, including day-to-day operations, emerging technologies, and best practices of quality assurance standards. In her current role as Quality Manager, Trisha is responsible for setting the quality standard for all customer interaction interfaces including; inbound calls, email, chat and written correspondence.
SQM Conference Entertainers
---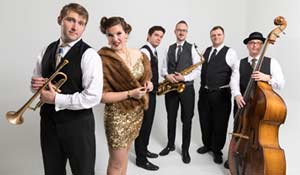 Prohibition Themed Night
Good Co. is the first live Electro Swing Band in the US. That new old sound, Electro Swing combines the era of illicit booze, jitterbugging flappers, and underground speakeasies with the funky beats and the electric sound of today's dance music. Good Co combines the sounds of the 1920s and 30s with rock, pop, latin, and even a touch of gospel and performs throughout the US and Canada.
---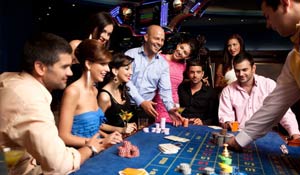 Casino Royale Experience
Join the fun for a world-class casino night experience for players of all levels to enjoy! The dealers add an element of Las Vegas authenticity, and make sure that even the most inexperienced players learn how to play a hand of cards or spin the wheel to win! We provide the casino chips, all you have to do is enjoy the experience!
---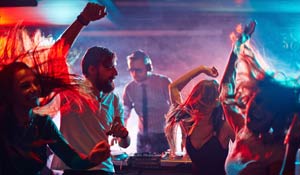 DJ Nightclub Experience
Back by popular demand, join our DJ who has played some of the hottest nightclubs around the country with a unique ability to connect with everyone. Join in the fun and enjoy a private nightclub experience with dancing and singing to celebrate into the evening! Covering everything from progressive electro beats, to a wide selection of various styles and genres of music, there is something for everyone for an experience you won't want to miss!
---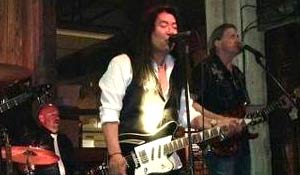 Intimate Acoustic Experience
Originally from the San Francisco Bay Area and a member of the 80's metal band TSUNAMI, KŌSH has been performing for over 30 years across the nation. From private intimate settings to stadium arenas, his contemporary and classic sounds create an entertaining experience for an evening you won't forget!