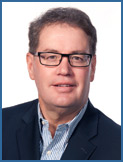 Mike Desmarais
Founder and Chief Executive Officer
SQM Group
Mike Desmarais is the Founder and Chief Executive Officer of SQM Group. Mike is currently an MBA Candidate at Athabasca University. Mike has over 25 years of customer experience (CX) measurement, benchmarking, and consulting. As a consultant, Mike has experience working with leading North American organizations on improving CX. Mike has developed several key best practices that are fundamental to providing world class contact channel customer experiences. He uses his best practice knowledge to assess contact channel operations and to pinpoint the 3-5 pivotal changes that will drive real and significant CX improvement. Mike is a pioneer and visionary in contact channels' CX measurement of first call resolution, one contact resolution, omni-channel, CX greatness, customer emotion, and retention metrics. Mike has written five thought-provoking contact channel CX research books (i.e., World Class Call Center, First Call Resolution, FCR Best Practices, One Contact Resolution and most recently One Contact Resolution 2nd Edition). Mike has conducted best practice case studies with organizations such as American Express, FedEx, and VSP Vision Care. In addition, Mike is a popular contact center industry thought-leader with over 20,000 LinkedIn followers and is one of the top 10 most influential contributors in the contact center industry based on a recent Fonolo poll. Mike is a sought-after speaker for contact center conferences and has a world class satisfaction rating for speaking at those events.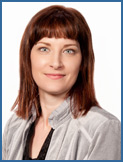 Lara Pow
President
SQM Group
Lara Pow, DBA, is President of SQM Group. Lara has a Doctorate in Business Administration and a Master's degree in Mathematical Physics. Lara is a member of the Insights Association, American Marketing Association, and American Association for Public Opinion Research. She has over 15 years of research and analysis experience. Lara has contributed to the research for SQM's books, World Class Call Center, First Call Resolution, FCR Best Practices and co-authored SQM's most recent books, One Contact Resolution (1st and 2nd editions). Lara oversees all aspects of operations for SQM's two contact centers including finance, technology, data processing, and product development.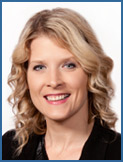 Andrea Pow
Senior Vice President of Client Advocacy
SQM Group
Andrea Pow, BComm, is Senior Vice President of Client Advocacy with SQM Group. She is currently an MBA candidate and has her bachelor's degree in General Business with a focus in Marketing and Organizational Behaviour/Human Resources. Her experience includes research and development of new certification and training programs, developing industry specific training for organizations and managing quality assurance control. She brings over 15 years of customer relations, business and training development experience and her responsibilities include customer account management and business development.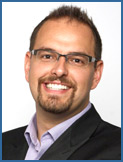 Nader Ghattas
Vice President of Consulting
SQM Group
Nader Ghattas, BMgmt, is the Vice President of Consulting with SQM Group. Nader brings over a decade of consulting, corporate asset direction and extensive international business experience to SQM and is currently a MBA candidate. He has an honours degree in business management and started his career as a TSR at SQM, moving on to vocations in investment banking, supply chain management and international business where he developed a passion for languages and a strong commitment to client service.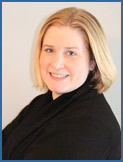 Sarah Moffat
Vice President of Research
SQM Group
Sarah Moffat, Ph.D., is Vice President of Research with SQM Group. Sarah completed her Ph.D. in Mathematics at the University of British Columbia, with a focus on Analysis and Optimization. Sarah is a member of the Professional Association for Customer Engagement (PACE). She has over 10 years of research experience and her responsibilities include quality assurance, data analysis, customized research, and compliance.
Guest Speakers
---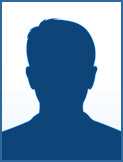 Speakers to be Determined
SQM Conference Entertainers
---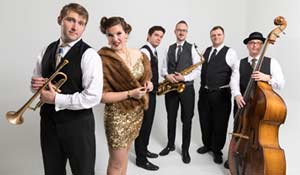 Prohibition Themed Night
Good Co. is the first live Electro Swing Band in the US. That new old sound, Electro Swing combines the era of illicit booze, jitterbugging flappers, and underground speakeasies with the funky beats and the electric sound of today's dance music. Good Co combines the sounds of the 1920s and 30s with rock, pop, latin, and even a touch of gospel and performs throughout the US and Canada.
---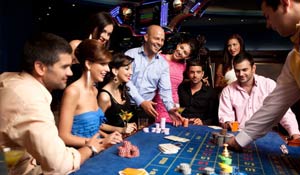 Casino Royale Experience
Join the fun for a world-class casino night experience for players of all levels to enjoy! The dealers add an element of Las Vegas authenticity, and make sure that even the most inexperienced players learn how to play a hand of cards or spin the wheel to win! We provide the casino chips, all you have to do is enjoy the experience!
---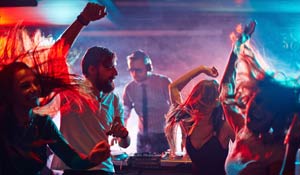 DJ Nightclub Experience
Back by popular demand, join our DJ who has played some of the hottest nightclubs around the country with a unique ability to connect with everyone. Join in the fun and enjoy a private nightclub experience with dancing and singing to celebrate into the evening! Covering everything from progressive electro beats, to a wide selection of various styles and genres of music, there is something for everyone for an experience you won't want to miss!
---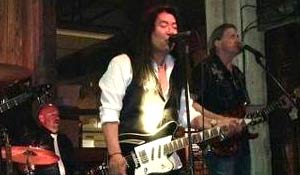 Intimate Acoustic Experience
Originally from the San Francisco Bay Area and a member of the 80's metal band TSUNAMI, KŌSH has been performing for over 30 years across the nation. From private intimate settings to stadium arenas, his contemporary and classic sounds create an entertaining experience for an evening you won't forget!