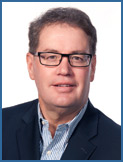 Mike Desmarais
Founder and Chief Executive Officer
SQM Group
Mike Desmarais is the Founder and Chief Executive Officer of SQM Group. Mike has over 25 years of customer experience (CX) measurement, benchmarking, and consulting. As a consultant, Mike has experience working with leading North American organizations on improving CX. Mike has developed several key best practices that are fundamental to providing world class contact channel customer experiences. He uses his best practice knowledge to assess contact channel operations and to pinpoint the 3-5 pivotal changes that will drive real and significant CX improvement. Mike is a pioneer and visionary in contact channels' CX measurement of first call resolution, one contact resolution, omni-channel, CX greatness, customer emotion, and retention metrics. Mike has written five thought-provoking contact channel CX research books (i.e., World Class Call Center, First Call Resolution, FCR Best Practices, One Contact Resolution and most recently One Contact Resolution 2nd Edition). Mike has conducted best practice case studies with organizations such as American Express, FedEx, Blue Cross Blue Shield, and VSP Vision Care. In addition, Mike is a popular contact center industry thought-leader with over 17,000 LinkedIn followers and is one of the top 10 most influential contributors in the contact center industry based on a recent Fonolo poll. Mike is a sought-after speaker for contact center conferences and has a world class satisfaction rating for speaking at those events.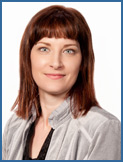 Lara Pow
President
SQM Group
Lara Pow is President of SQM Group. Lara has a Doctorate in Business Administration and a Master's degree in Mathematical Physics. Lara is a member of the Insights Association, American Marketing Association, and American Association for Public Opinion Research. She has over 10 years of research and analysis experience. Lara has contributed to the research for SQM's books, World Class Call Center, First Call Resolution, FCR Best Practices and co-authored SQM's most recent books, One Contact Resolution (1st and 2nd edition). Lara oversees all aspects of operations for SQM's two contact centers including finance, technology, data processing, and product development.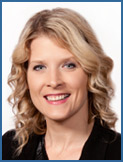 Andrea Pow
Senior Vice President of Client Advocacy
SQM Group
Andrea Pow, BComm, is Senior Vice President of Client Advocacy with SQM Group. She is currently an MBA candidate and has her bachelor's degree in General Business with a focus in Marketing and Organizational Behaviour/Human Resources. Her experience includes research and development of new certification and training programs, developing industry specific training for organizations and managing quality assurance control. She brings over 15 years of customer relations, business and training development experience and her responsibilities include customer account management and business development.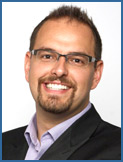 Nader Ghattas
Vice President of Consulting & Client Account Management
SQM Group
Nader Ghattas, BMgmt, is the Vice President of Consulting & Client Account Management with SQM Group. Nader brings over a decade of consulting, corporate asset direction and extensive international business experience to SQM and is currently a MBA candidate. He has an honours degree in business management and started his career as a TSR at SQM, moving on to vocations in investment banking, supply chain management and international business where he developed a passion for languages and a strong commitment to client service.
Guest Speakers
---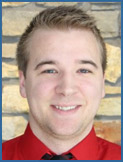 Alex Lang
Workforce/Quality Analyst
Security Health Plan
Alex Lang is the Workforce/Quality Analyst for the Customer Service department at Security Health Plan. Alex joined Security Health Plan's call center in 2014 as a representative and has served in his current position for the past year. Alex has been a key driver of Customer Service efficiencies by implementing such enhanced capabilities as improved IVR systems, more robust agent metrics, and an automated scheduling program. Alex also tracks, trends, and analyzes all member survey information to continually raise the bar on the VoC metrics.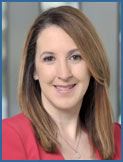 Christine Reilly
Partner and Chair
Manatt, Phelps & Phillips, LLP
Christine Reilly is partner and chair of the Telephone Consumer Protection Act (TCPA) Compliance and Class Action Defense group at Manatt, Phelps & Phillips, LLP. She defends companies in consumer class actions and other major civil litigation in various areas, including consumer protection, unfair competition, and false and deceptive advertising. Christine regularly defends companies from claims brought under the TCPA, and she frequently writes and speaks on TCPA compliance. Christine received her B.A. from Cornell University and her J.D. from the University of California at Berkeley, Boalt Hall School of Law.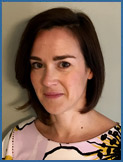 Emma Dellalian
Manager of Learning & Compliance
Canadian Tire Financial Services
Emma Dellalian is manager of Learning System & Compliance, in the Customer Service & Operations division of Canadian Tire Financial Services. She leads a team of learning experience professionals who are focused on driving modernization and sustainability of the contact centre learning system. Emma has held a number of Business Analyst roles supporting the contact centre over her 15 years at CTFS. In these roles, she has applied her continuous improvement mindset and passion for customer experience excellence.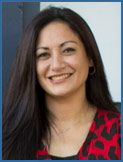 Jackie Heaven-Ah Hi
Assistant Director of Customer Service
Regence BlueCross BlueShield
Jackie Heaven-Ah Hi is Assistant Director of Customer Service at Cambia Health Solutions, where she leads the company's engagement with customers and drives for optimal customer satisfaction. She has spent her career focused on customer service, including the past 12 years at Cambia and its affiliated health insurance plans. Jackie is part of the leadership team that sets the vision for Cambia's service teams and aligns that work with the larger company goals, always with customer impact in mind. Her teams have a demonstrated record of success, in large part due to Jackie's leadership and the way she has engaged employees in improvements.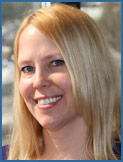 Janalee Willet
Call Center Operations Manager II & Ulysses Master Coach
BlueCross BlueShield of Vermont
Janalee Willet has been with BlueCross BlueShield of Vermont for 18 years, having held various roles from call center representative, quality assurance and training specialist, to her current role as call center manager and Ulysses Master Coach. Under Janalee's leadership, BlueCross BlueShield of Vermont's call center has achieved SQM world class certification for four consecutive years, and best performing small to midsize contact center for three consecutive years. Janalee was recognized by SQM with the Supervisor of the Year award in 2016.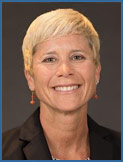 Jennifer Carbone
Senior Director of Member Service
Blue Cross Blue Shield of Massachusetts
Jennifer Carbone is the Senior Director of Member Service at Blue Cross Blue Shield of Massachusetts. Jennifer has 23 years of contact center experience in the health care industry. In addition to contact center leadership, she has led service strategy development and contact center operational functions including training, quality, workforce planning, project management and research. She holds business degrees in marketing and management.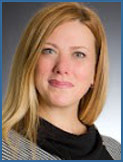 Julie Lamarre
Sales Manager Consumer Market
Cogeco Connexions Inc.
Julie Lamarre is a Sales Manager Consumer Market in Quebec for Cogeco Connexions Inc. In this role she is responsible for managing the Storefronts (kiosks) Supervisors and Door to Door Team as well liaising with Cogeco's many Retail Partners located within Quebec. Julie has held many positions within Cogeco in the past 22 years she has been with this company, first as a Contact Centre Agent and then Trainer before becoming a Contact Centre Supervisor. She has worked on many projects throughout her career at Cogeco, including the launch of digital television in 1999.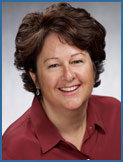 Kathy Rodine
Vice President of Customer Care Operations
VSP Vision Care
Kathy Rodine has been with VSP Vision Care for over 28 years. Her current role is Vice President of Customer Care Operations, which encompasses responsibility for Claims processing and Call Center servicing for 80+ million members. Over Kathy's career, she has led a number of key initiatives and contributed to VSP Customer Care's reputation as a World Class service provider. Kathy is a leader in building and motivating teams to achieve established goals as evidenced by SQM Group awarding her with the First Call Resolution Leader award in 2015.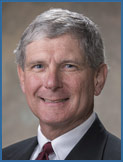 ​​​​​​Ken Baur
Director of Member Experience and Contact Center Services
Security Health Plan
Ken Baur is Director of Member Experience and Contact Center Services for Security Health Plan of Wisconsin, Inc. Ken joined Security Health Plan in 1999 as Customer Service Manager. He has been in the customer service industry his entire career. Ken had direct leadership oversight of Security's Enrollment and Mail Center Services as Assistant Director of Service Operations. He has progressively led the Customer Service Department from an initial 10-seat call center in 1999 to its current peak of 60 agents. Ken received SQM's FCR Champion award in 2015.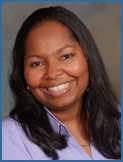 Kirsten Hinton
Supervisor, Support Queue and Leadership Talent Development
VSP Vision Care
Kirsten Hinton has been a supervisor with VSP for 13 years, and has managed the Support Queue and Leadership Talent Development for the last 3 years. In her 17-year tenure at VSP she has served as a Customer Service Representative, Support Queue Representative, Leadership Talent Development and a member of the SQM team. Prior to VSP she held leadership roles in banking and the restaurant industry. She is passionate about customer satisfaction, coaching and preparing VSP's future leaders.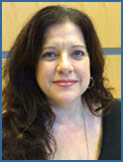 Lisa Moody
Director of Customer Care
World Vision Canada
Lisa Moody is the Director of Customer Care at World Vision Canada, where she provides leadership and oversight to the contact centers in both Mississauga and Montreal. In this capacity, she drives the achievement of shared marketing revenue targets from across the Customer Care division. With the ever-growing need to acquire well-engaged and loyal donors, central to Lisa's role is the motivation of over 150 staff members, in teams of inbound and outbound telemarketing agents, to deliver a meaningful and highly customer-centric experience.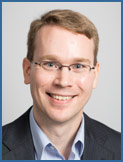 Matt Tomlinson
Global Director of Innovation
CX Labs, Electronic Arts
Matt Tomlinson has been the Global Director of Innovation for the Customer Experience Labs of Electronic Arts (EA), for the past four years. As a lifelong gamer, Matt always dreamed of working at EA. He was recruited to build an innovation lab focusing on the future of delivering amazing customer experiences. The lab is currently experimenting with a variety of disruptive technologies such-as 3D printing, artificial intelligence, cognitive virtual agents and deep learning. He is excited to share the insights and discoveries his team has made with artificial intelligence and how it's posed to change the customer experience landscape.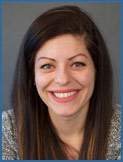 Natia Alfieri
Consumer Market Sales Operations Manager
Cogeco Connexion Inc.
Natia Alfieri is a consumer market sales operations manager for Cogeco Connexion Inc. She is responsible for performance in storefronts and in the field across Ontario, which includes field sales technicians, door to door sales associates, third party retailers, storefront associates and representatives in a contact centre that work closely with outside sales channels. Natia has held an array of jobs in her 15-year tenure with Cogeco Connexion, including roles in workforce management, management in second level support (Sales & Service and Technical Support), management of a specialty team focused on improving First Contact Resolution and escalation management in the Office of the President.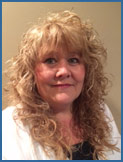 Penny Garrett
Vice President of Customer Service
Regence BlueCross BlueShield
Penny Garrett brings three decades of proven success and award-winning service in call centers to Regence, where she has led teams for the past eleven years. She leads a 450-person team of customer service professionals charged with helping people through their healthcare journey. She is responsible for strategic planning, and has created a cohesive culture in multiple locations across four states, resulting in consistent and high customer satisfaction throughout the enterprise. Penny also represents the voice of the customer in departments across the enterprise to influence business decisions that improve the customer experience.
SQM Conference & Awards Ceremony Entertainment
---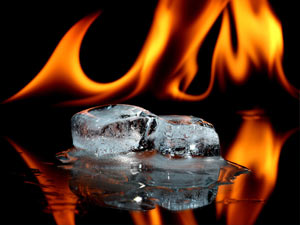 Fire & Ice Themed Dinner with Entertainment
Tuesday, May 22nd from 6:00 pm – 9:00 pm
The first evening of the conference is planned for you to enjoy a spectacular Fire & Ice themed night with entertainment. Witness the elements of fire and ice brought to life through ice sculptures, costumed characters, and a thrilling performance from entertainers that will mix danger and delight! We welcome you to come dressed up as fire (red or orange) or ice (blue or white) to join in the fun!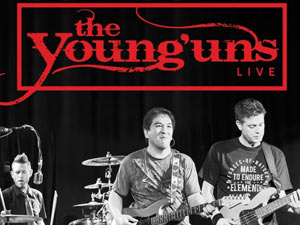 Western Themed Dinner with Entertainment
Wednesday, May 23rd from 6:00 pm – 10:00 pm
Join us for a Western themed evening. Bring your cowboy boots and plaid shirts, and be ready to enjoy a great time! Back by popular demand, the entertainment for the night is the Young'uns. Voted "Best of the Okanagan" 2016, The Young'uns have been a staple of the area for many years. The Okanagan's most versatile band is better than ever this year with many new songs and mash-ups that will keep you going all set long. Formed in 1989, the Young'uns are a group of veteran musicians that have worked the valley for many years. Check them out at www.theyounguns.com.

Casino Royale Night
Thursday, May 24th from 9:00 pm – 12:00 am
After the gala awards dinner evening, SQM invites you to join us in continuing to celebrate with a Casino Royale night. Double down and let the roulette wheel spin! Enjoy a jackpot experience by trying your hand at Texas hold 'em, Blackjack, Roulette, Casino Wheels and more! The DJ will be spinning tunes for your dancing pleasure until midnight!