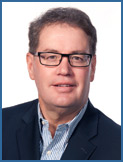 Mike Desmarais
Founder and Chief Executive Officer
SQM Group
Mike Desmarais is the Founder and Chief Executive Officer of SQM Group. Mike is currently an MBA Candidate at Athabasca University. Mike has over 25 years of customer experience (CX) measurement, benchmarking, and consulting. As a consultant, Mike has experience working with leading North American organizations on improving CX. Mike has developed several key best practices that are fundamental to providing world class contact channel customer experiences. He uses his best practice knowledge to assess contact channel operations and to pinpoint the 3-5 pivotal changes that will drive real and significant CX improvement. Mike is a pioneer and visionary in contact channels' CX measurement of first call resolution, one contact resolution, omni-channel, CX greatness, customer emotion, and retention metrics. Mike has written five thought-provoking contact channel CX research books (i.e., World Class Call Center, First Call Resolution, FCR Best Practices, One Contact Resolution and most recently One Contact Resolution 2nd Edition). Mike has conducted best practice case studies with organizations such as American Express, FedEx, and VSP Vision Care. In addition, Mike is a popular contact center industry thought-leader with over 20,000 LinkedIn followers and is one of the top 10 most influential contributors in the contact center industry based on a recent Fonolo poll. Mike is a sought-after speaker for contact center conferences and has a world class satisfaction rating for speaking at those events.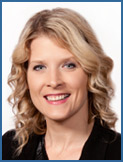 Andrea Pow
Senior Vice President of Client Advocacy
SQM Group
Andrea Pow, BComm, is Senior Vice President of Client Advocacy with SQM Group. She is currently an MBA candidate and has her bachelor's degree in General Business with a focus in Marketing and Organizational Behaviour/Human Resources. Her experience includes research and development of new certification and training programs, developing industry specific training for organizations and managing quality assurance control. She brings over 15 years of customer relations, business and training development experience and her responsibilities include customer account management and business development.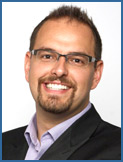 Nader Ghattas
Vice President of Consulting
SQM Group
Nader Ghattas, BMgmt, is the Vice President of Consulting with SQM Group. Nader brings over a decade of consulting, corporate asset direction and extensive international business experience to SQM and is currently an MBA candidate. He has an honours degree in business management and started his career as a TSR at SQM, moving on to vocations in investment banking, supply chain management and international business where he developed a passion for languages and a strong commitment to client service. Nader joined SQM Group in 2012.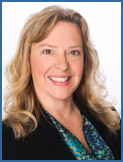 Pam Havens
Senior Manager of Client Advocacy
SQM Group
Pam Havens, BBA, is a Senior Manager of Client Advocacy with SQM Group. She has her bachelor's degree in Business Administration, Marketing concentration, from the University of Washington. She has been with SQM since January of 2013 and helped open the SQM Coeur d'Alene contact center as the center manager before moving to an account management role. Pam has over 25 years of experience in retail and contact center management. She has a passion for helping others to improve the customer experience.
Guest Speakers to be Determined
---
SQM Conference Entertainers to be Determined
---