Best Practice
Omni-Channel
Omni-Channel Best Practices for Improving OCR and FCR
Author: Mike Desmarais, CEO & Founder, SQM Group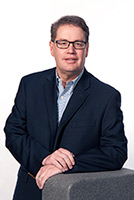 Given that at least 20% of customers use two or more contact channels to resolve the same inquiry or problem because of a channel failure, it should be viewed as essential to understand the customer's multi-channel experience if an organization wants to improve Csat. Of the organizations who are trying to improve the experience for customers who use two or more contact channels to resolve the same inquiry of problem, many of SQM's clients are using an omni-channel strategy. At its core, an omni-channel practice is a multi-channel customer service approach that provides the customer with an integrated experience to resolve their inquiry or problem. For example, a customer can be shopping online and then decides to phone the call center. With an omni-channel practice, the CSR sees all of the customer's online information resulting in the customer not having to start their transaction from the beginning and therefore making it a seamless experience. There is much confusion on identifying the differences between multi-channel and omni-channel from a customer experience point of view. Essentially, it comes down to the depth of the integration. However, to help clarify customer experience differences between the contact channel operating practices, SQM has developed the following definitions:
Omni-channel – Defined as a customer who had a seamless experience across all contact channels that they used for resolving the same inquiry or problem. Put differently, when a customer used another channel to resolve the same inquiry or problem they were able to pick up from where they left off in the previous channel and, as a result, did not have to start from the beginning.
Multi-channel – Defined as a customer who did not have a seamless experience when using multiple channels to resolve the same inquiry or problem. In other words, the customer had to start their interaction from the beginning each time they used another channel to resolve the same inquiry or problem.
One contact resolution – Defined as a customer who resolved their inquiry or problem in one contact using one channel.

More details can be found in SQM's book: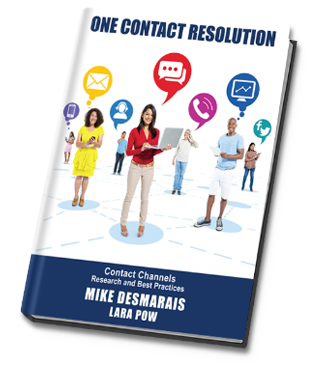 One Contact Resolution
Research and Best Practices from Award Winning Contact Centers
Available here
2015 Contact Center FCR Best Practice Award Winner – Omni-Channel – American Express
Criteria: There are 15 distinct Best Practice Awards (i.e., Omni-Channel, Web Self-Service Channel, IVR Self-Service Channel, Chat Channel, Quality Assurance Program, Desktop Applications, CSR Recognition Program, Career Development Program, Call Handling Practice, Real-Time CSR Support Queue, Performance Management System, CSR Coaching Program, CSR Training Program, CSR Hiring Process, Standard Operating Practices).
These awards recognize the organizations that have demonstrated they have improved or helped maintain high first call resolution and customer satisfaction performance.
American Express Canada has a rich 163-year heritage of service, which is at the core of the company's vision to become the world's most respected service brand. Every touch point we have with a customer is an opportunity to deepen our relationship with them, whether it is through Inbound Phone, IVR, Mobile and/or PC.
American Express takes a novel approach to customer care by investing in new resources, changing hiring standards and training practices, shifting employee compensation to align with customer feedback, and empowering employees with a service ethos, Relationship CareSM. This service ethos is the overall strategy to deepen customer relationships by providing tailored information and service that reinforces the value of products and services for individual customers, and to resolve inquiries upon first contact, regardless of channel.