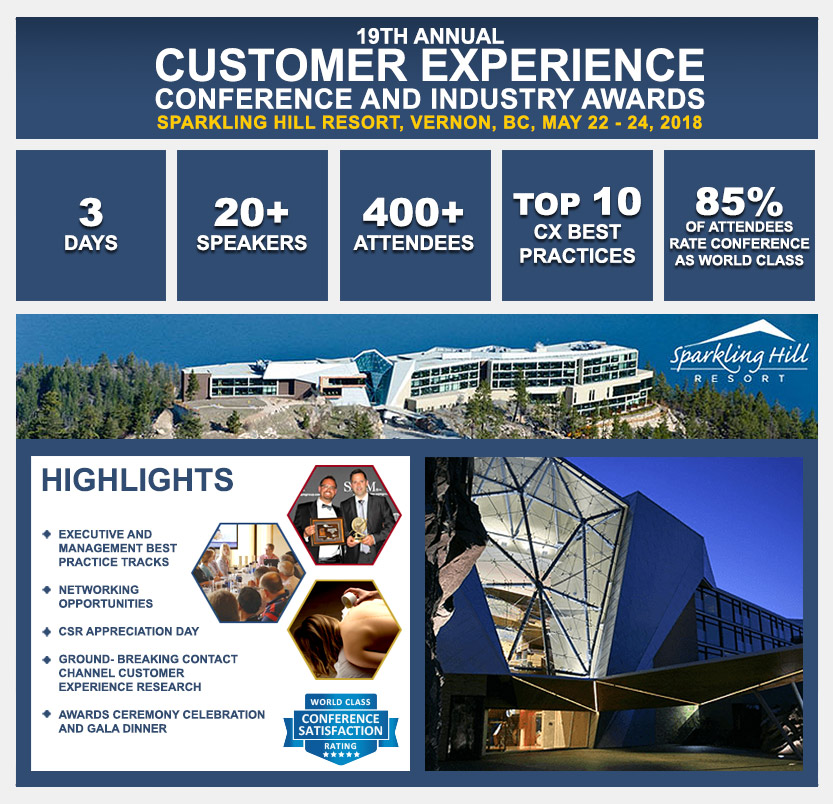 Customer Experience
Research and Best Practices
---
SQM's 2018 Conference is about sharing ground-breaking contact channel research and best practices for improving customer experience based on award winning contact centers.
SQM benchmarks over 500 leading North American contact centers on an annual basis and has been conducting FCR / Csat benchmarking studies since 1996. On an annual basis, SQM conducts over 1.5 million surveys (over 675,000 live surveys and over 825,000 IVR surveys) with customers who have used a contact center. SQM also conducts over 25,000 surveys yearly with employees who work in contact centers. Our experience in benchmarking, tracking, consulting, and helping contact centers improve their FCR, OCR and omni-channel customer experience across contact channels is unsurpassed. This experience enables us to provide contact centers with best practices for improving FCR and OCR, providing world class FCR and OCR performance, lowering their operating costs and retaining customers. In fact, over 70% of our tracking clients improve their FCR year over year.
SQM will be recognizing award winning contact centers and front-line employee performance. SQM recognizes award winning organizations for their contact channel and FCR best practice performance (click here for award details). In addition, we will recognize contact centers, supervisors and CSRs that have been certified for achieving world class distinction performance (click here for certification details). Our awards and certification programs are the most credible and rewarding recognition programs in the contact center industry because they are based on the customer's experiences using contact centers and/or employees working in contact centers. Our awards celebration dinner is the most prestigious event in the contact center industry. The awards and certificates are highly coveted by CSRs, supervisors and contact centers. Receiving these awards and certificates in front of over 500 contact center peers is extremely gratifying.

Awarding World Class Contact Center Performers
---
Why You Should Attend
---
Discover new and ground-breaking contact channel customer experience research and best practices for improving contact center performance from award winning contact centers.

Who Should Attend?
---
Customer Experience Officers
Contact center vice presidents and directors that have frontline (CSR) responsibilities
Managers responsible for contact center/channel customer experience
Staff managers that have responsibilities for improving contact channel, FCR and customer retention performance
Senior staff managers who have contact center quality assurance responsibilities
Most importantly, World Class Certified frontline supervisors and CSRs
Location and Dates
---